This shop has been compensated by Collective Bias, Inc. and its advertiser. All opinions are mine alone. #EggoBTSTarget #CollectiveBias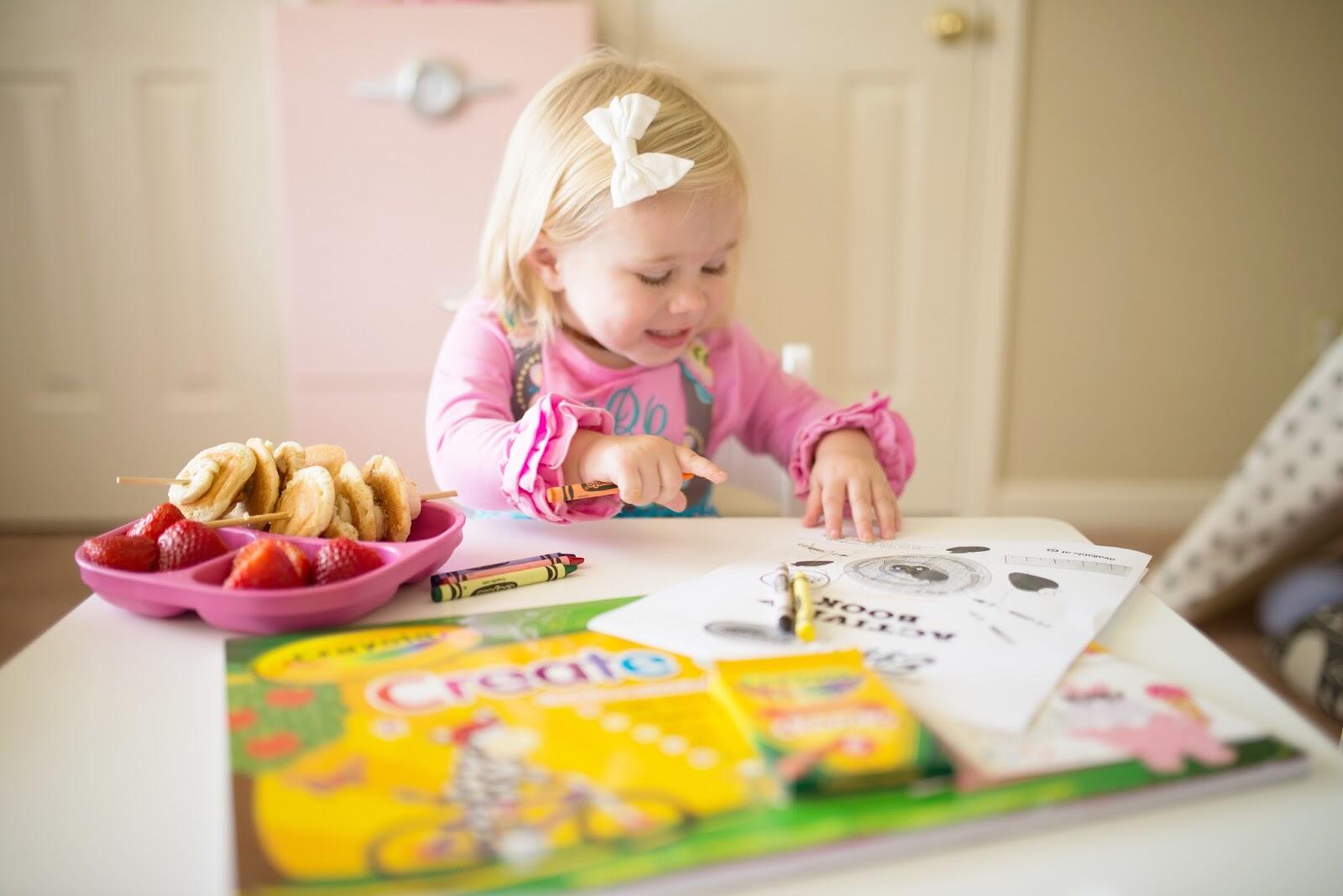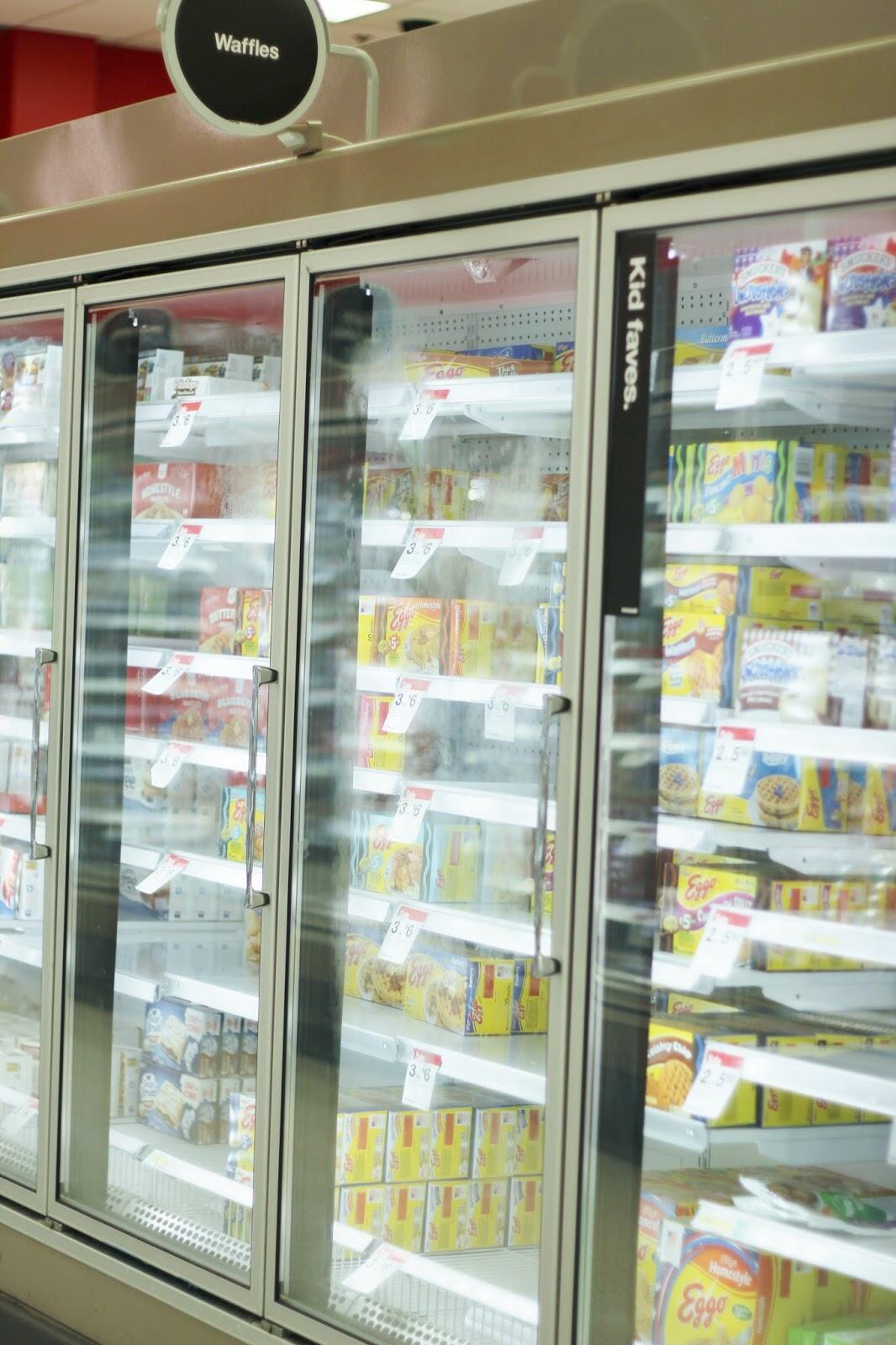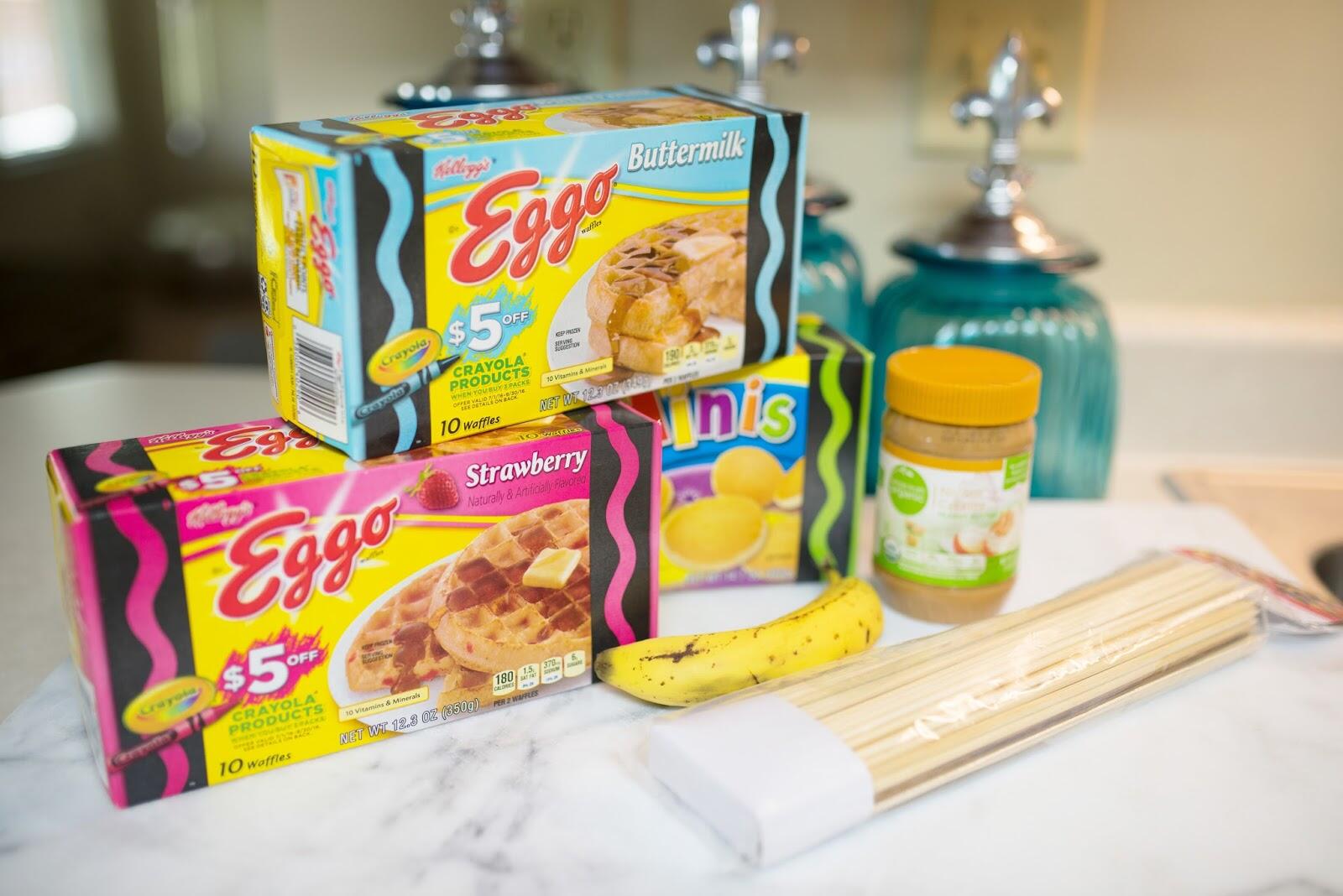 As much as I would love to say that morning are relaxing and calm with everyone sitting at the table eating while I'm drinking a cup of coffee, it isn't. We live in the real world. Mornings are crazy and hectic, and there is never enough time. Breakfast ends up being the meal where I try to fix something quick and easy for Leighton. Breakfast for Leighton usually consists of Eggo® waffles or pancakes, some milk and some fruit or yogurt. It is also the meal where it is hard to get Leighton to eat sometimes. She has just woken up, and she is still sleepy, yet she is ready to terrorize and take on the day too. She has been lying in her crib for 12 hours straight. The last thing she wants to do is sit in her high chair for another half an hour to eat. She's ready to get moving and playing! So I had to get creative. I had to make breakfast time more exciting while still keeping it simple since we are all usually short on time in the morning. Lately I have been making these pancake (or waffle) kabobs for Leighton, and she loves them!
Ingredients
1. Box of Eggo® Mini Pancakes or Mini Waffles. (If you can't find either, you can just use a cookie cutter and cut the regular sized ones into a fun shape.)
2. Peanut Butter (We prefer organic creamy peanut butter, but any kind will do.)
3. 1 Ripe Banana (You can even sub strawberries or any other favorite fruit.)
4. Wooden Skewers
Directions
1. First tear your skewers in half so they will be the perfect length for a toddler. If you do this after skewering them, your fruit and pancakes might start tearing and falling off, so make sure to tear them in half first.
2. Heat up your pancakes or waffles (in the toaster, oven, skillet or microwave. We usually prefer the oven.) Eggo® waffles and pancakes are so easy and convenient so it doesn't take long to heat them up at all.
3. Cut up your banana and slide it onto the skewer.
4. Spread peanut butter on your pancake or waffle and slide it onto the skewer next. Use as much or as little as you or your child likes. I usually spread it sparingly and skip the peanut butter on every other pancake.
5. Repeat this combo until you have the desired amount of peanut butter pancakes and bananas on the skewer. I prefer to start and end with bananas so she gets plenty of fruit to eat. Voila! Pancake breakfast skewers. They're so quick and easy, and they're fun and unique so your toddler is sure to love them. Oh yeah, and they taste pretty good too. = ) They're also just as good for an afternoon snack as they are for breakfast. Another favorite of ours is waffles alternated with strawberry slices too.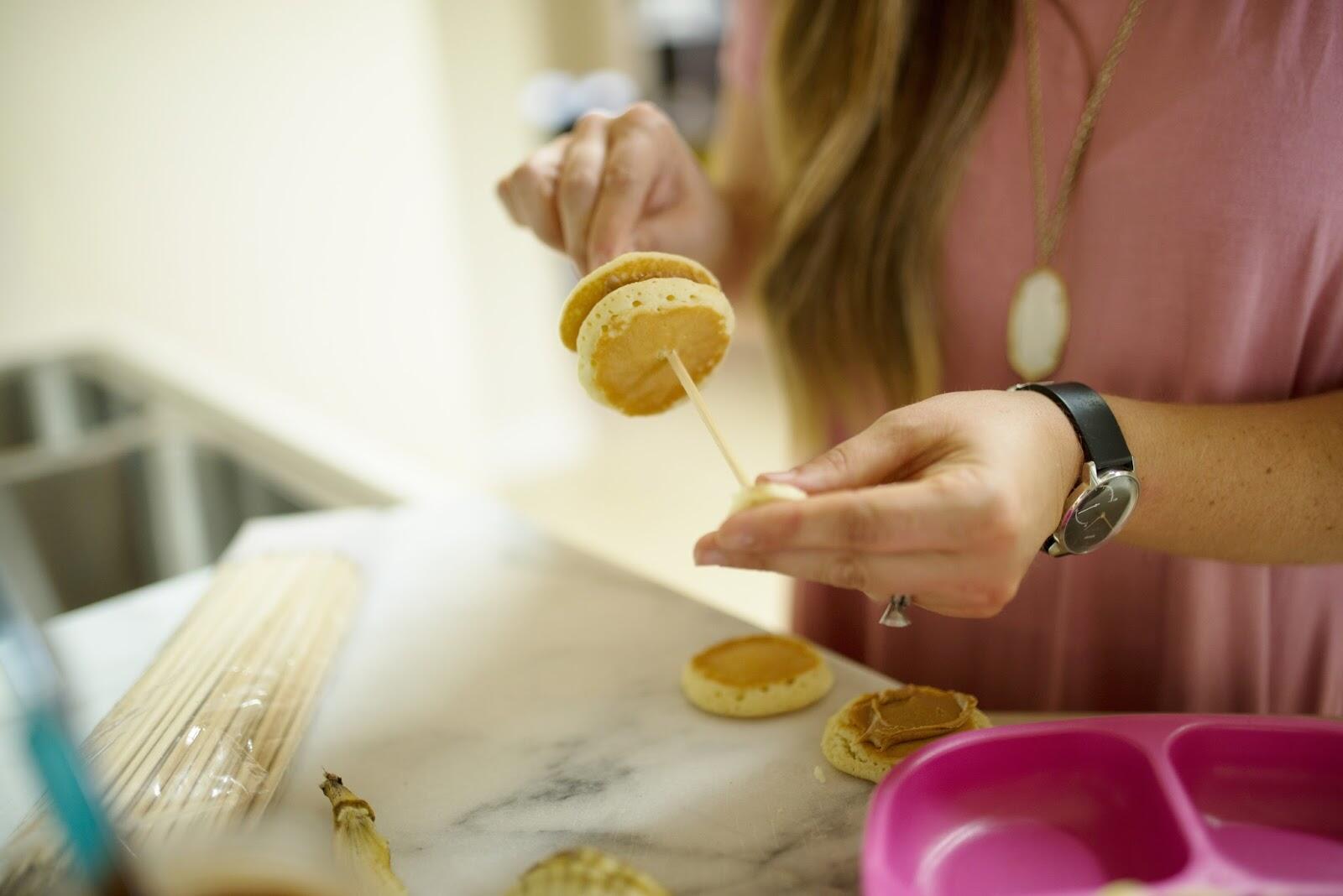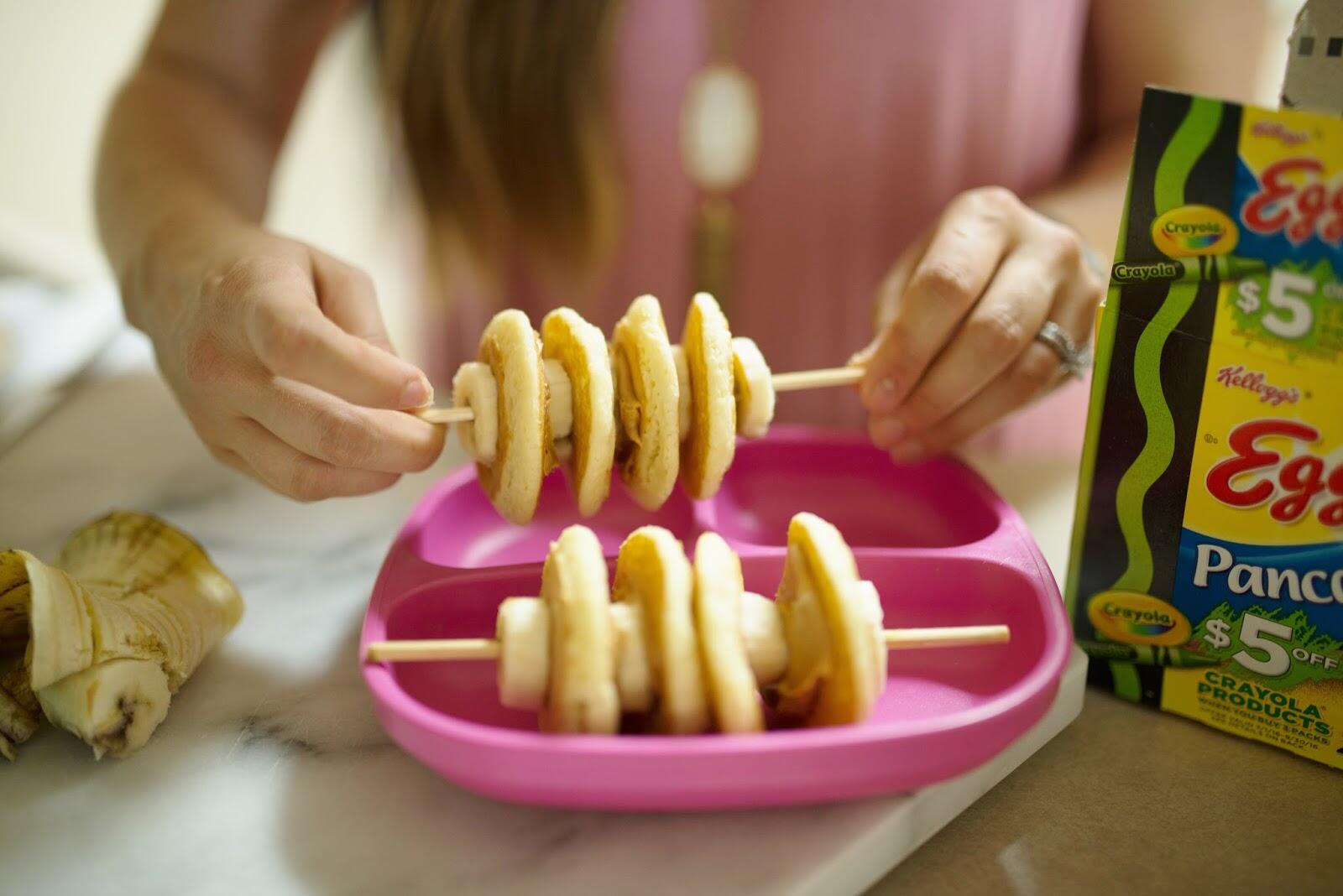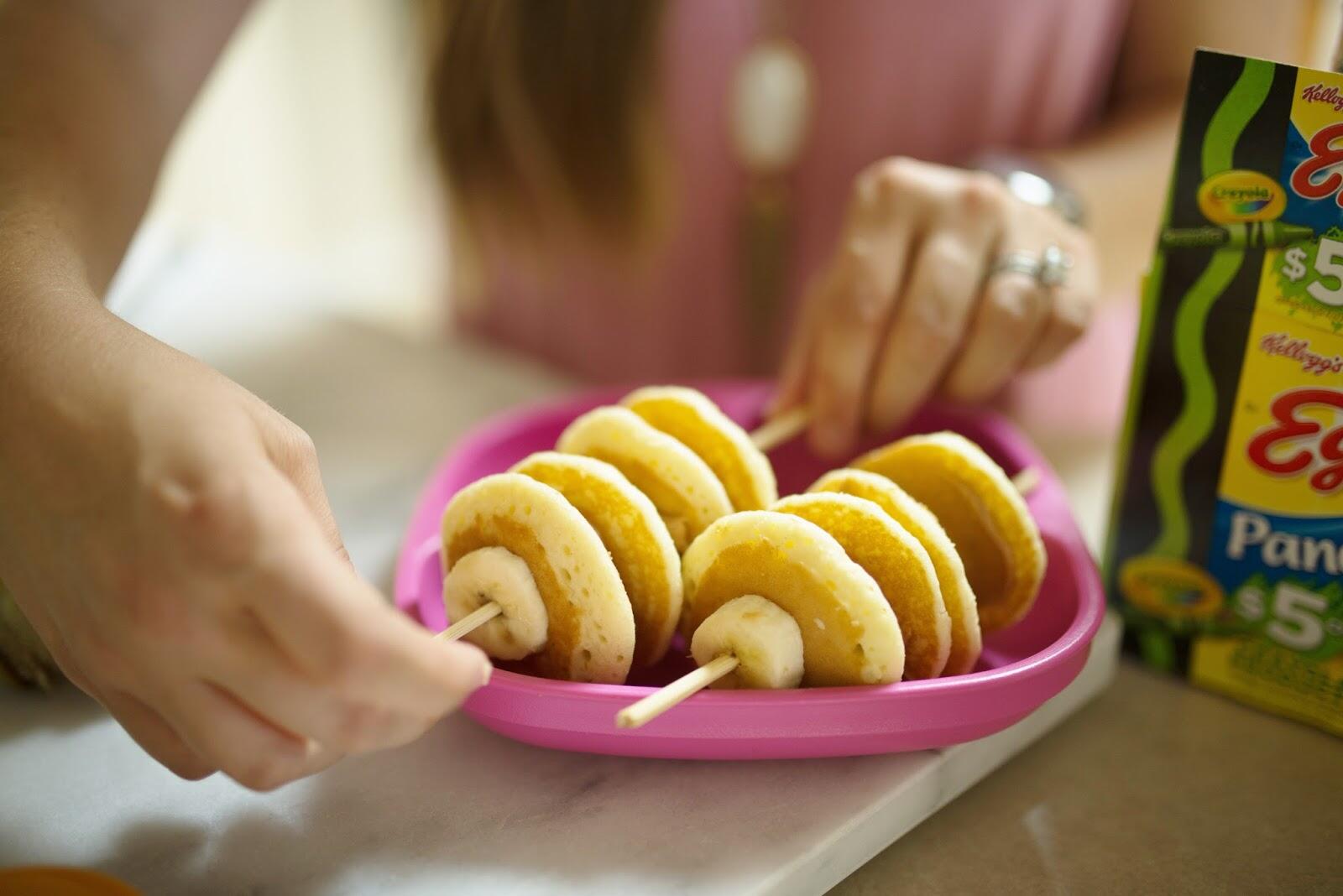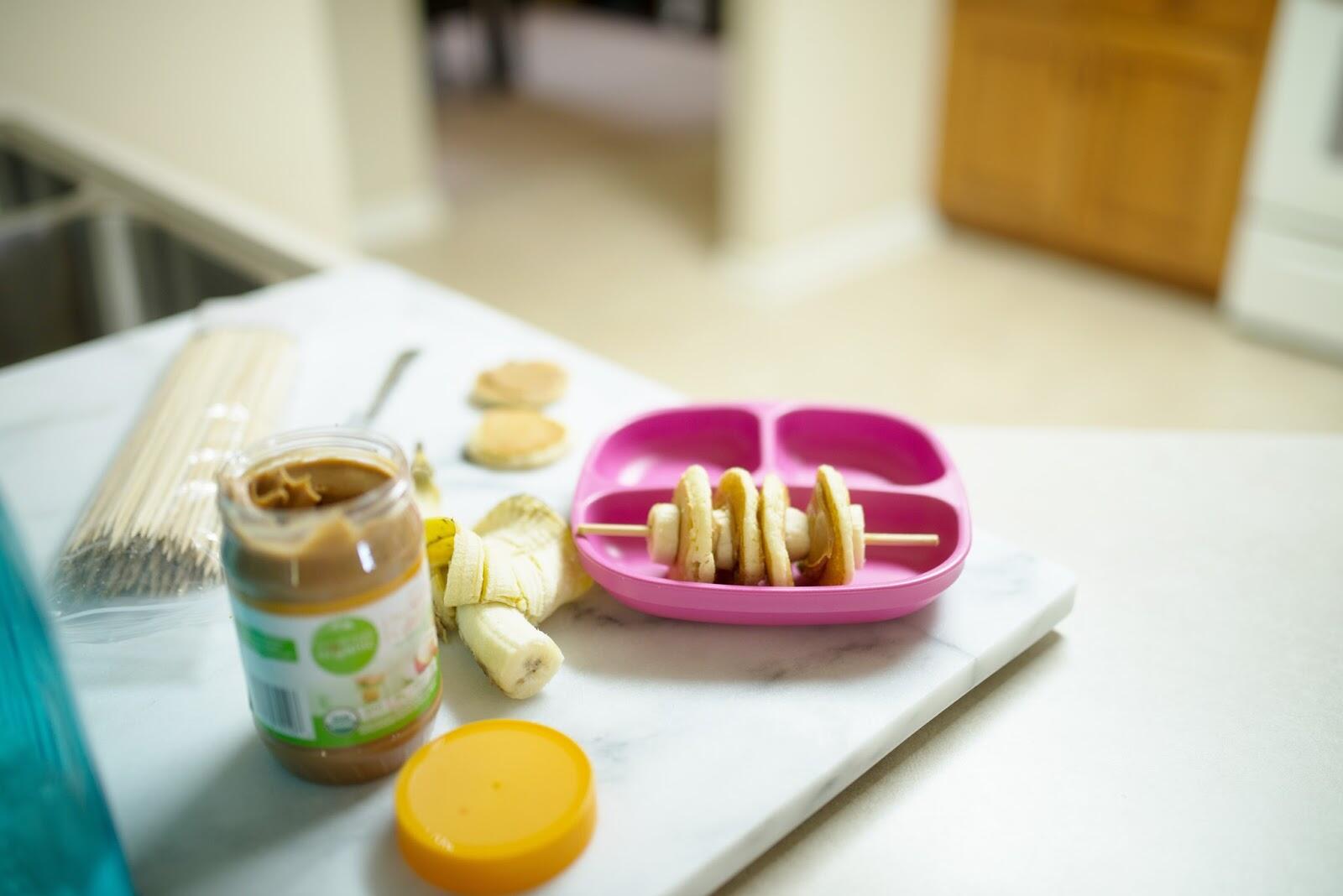 I also got Leighton the cutest small table and chairs so she can have her own little table to sit at and eat and draw. It makes her feel special, and she thinks it's pretty cool too. I feel like it really encourages her to participate with us in mealtime (in her own toddler way) while still encouraging her to express her creativity and learn.
Right now Eggo® and Crayola have teamed up to fuel both mind and body so if you buy 3 participating Eggo® products, you get $5 off of Crayola products now through September 30. Just look for the special $5 off Crayola packaging on select Eggo® products. Leighton loves waffles and pancakes so much that we usually just stock up on them whenever they are on sale or there is a special promotion. With the busy school year ahead for most moms, now is the perfect time to go ahead and stock up so you will have a quick and easy meal solution ready just when you need it. You can find more information about this promotion in the Target Circular Ad next week, and it is available at all stores.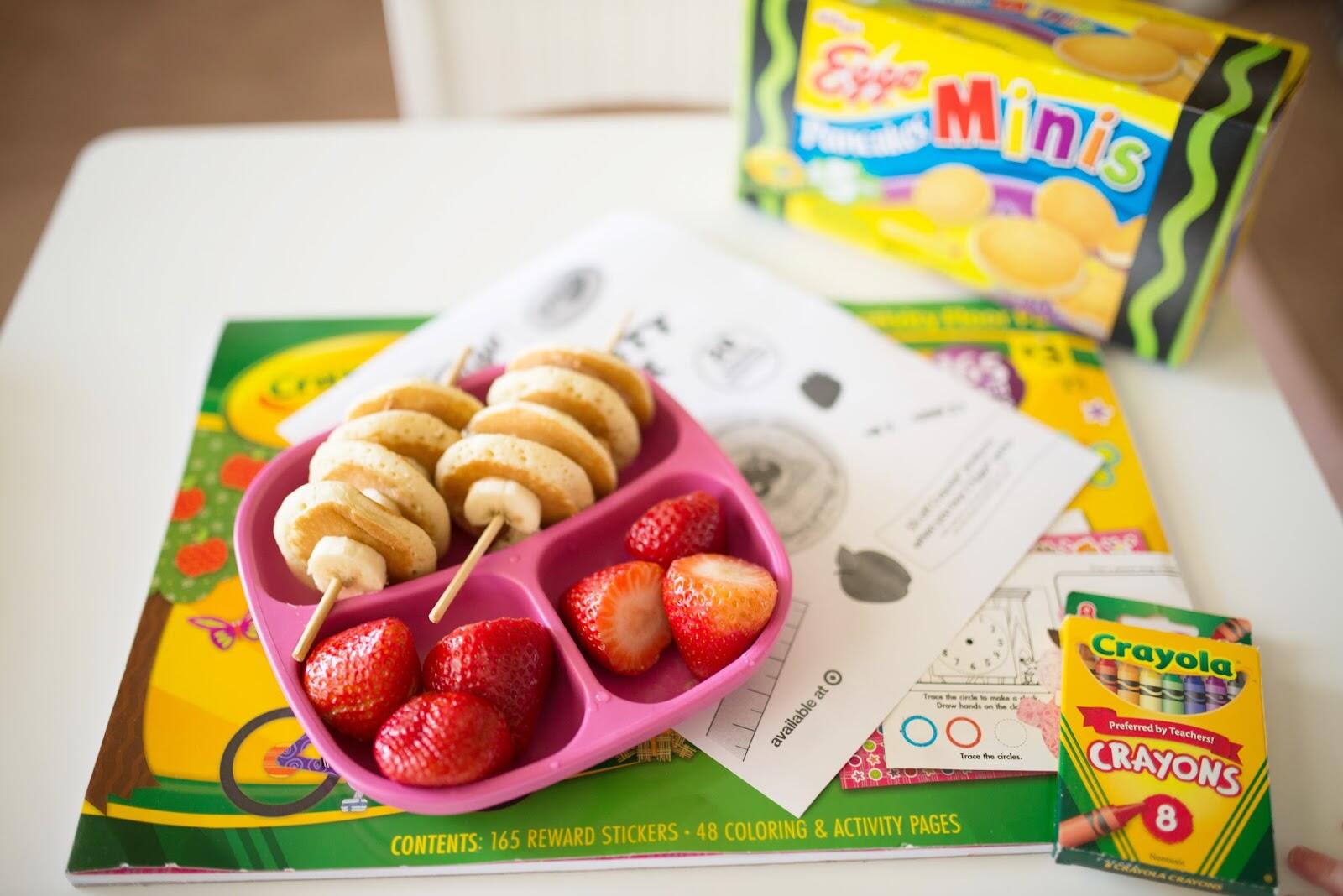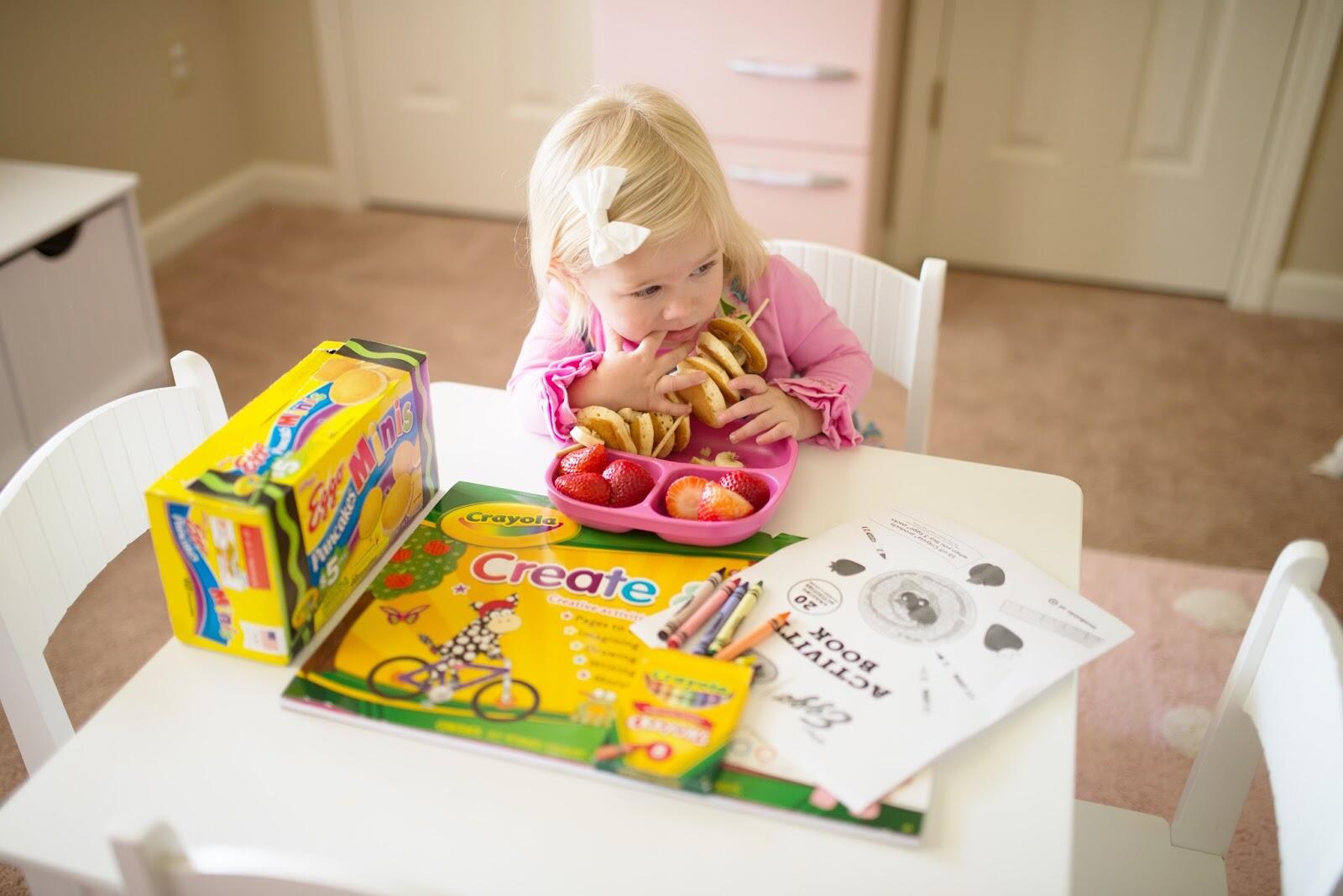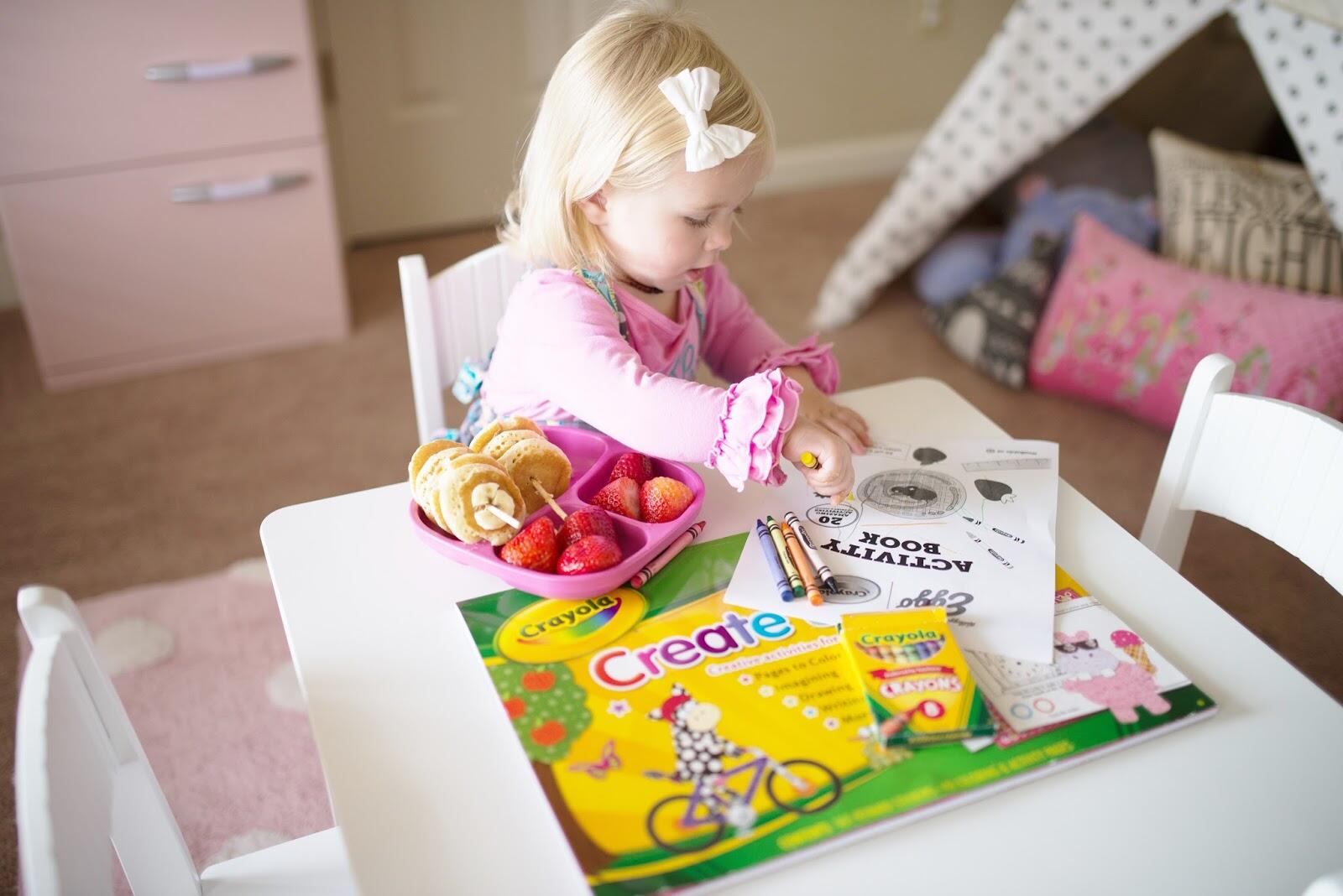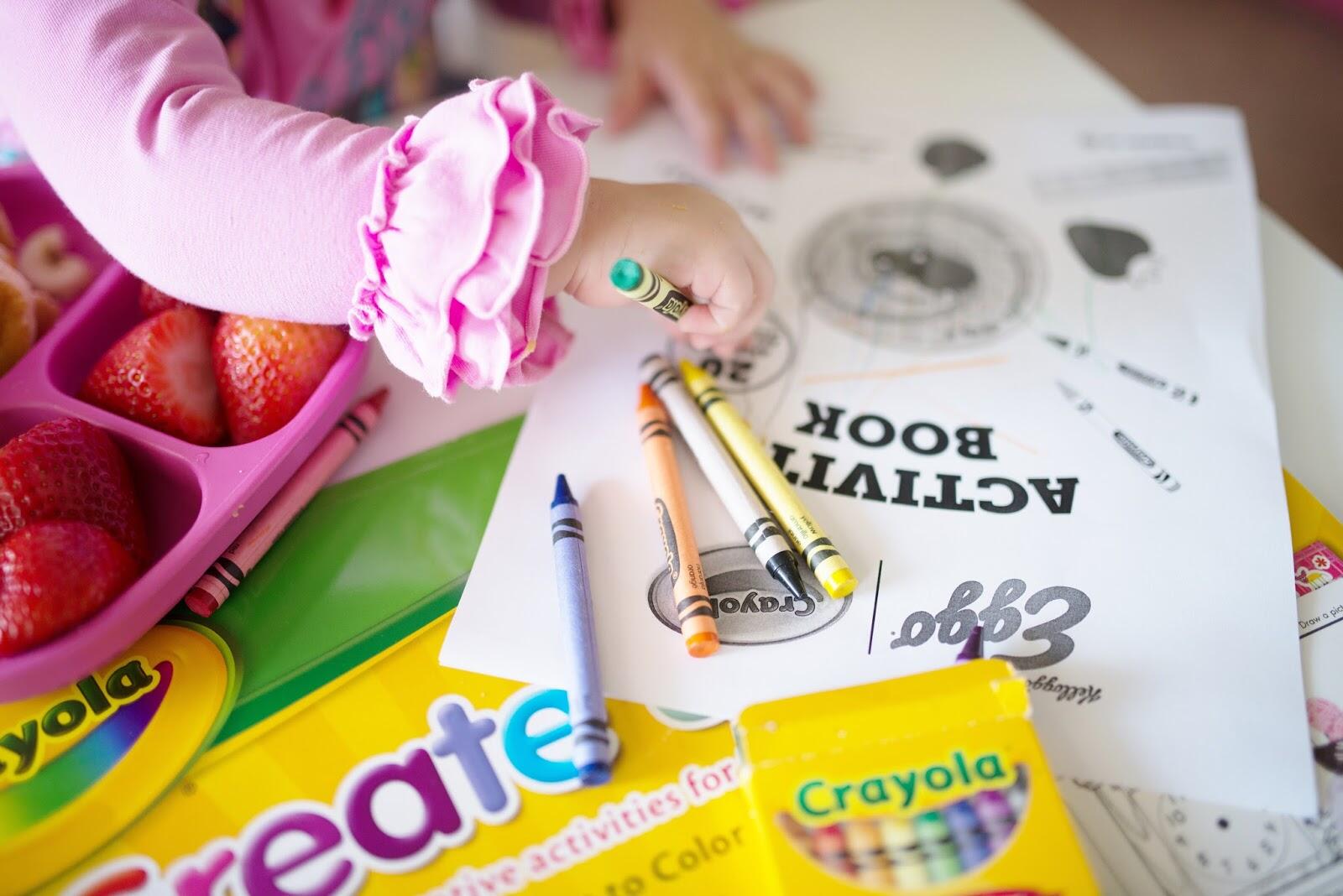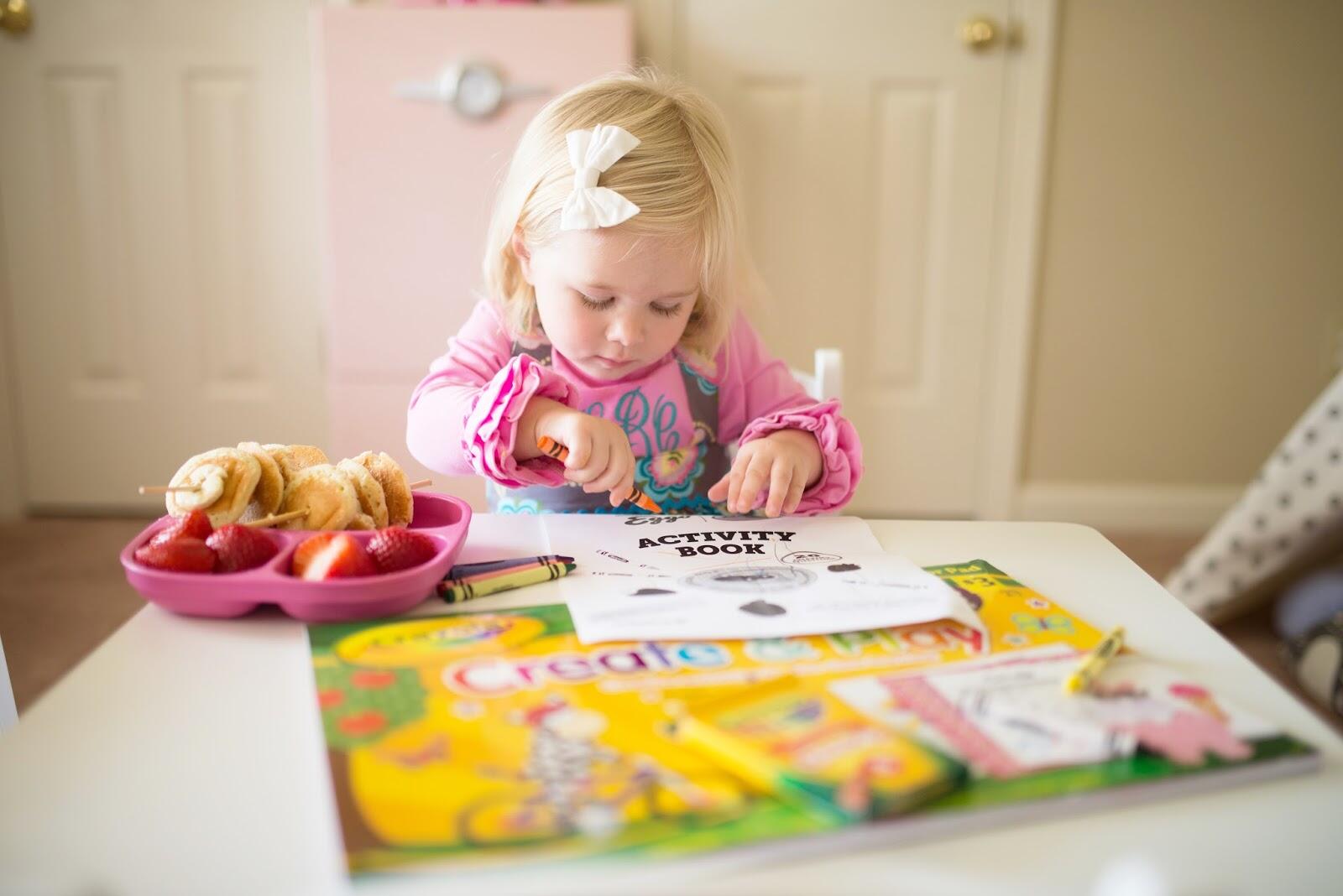 To help keep the mealtime fun going even more, there is a
free downloadable activity booklet
on the Target website right now. I downloaded it and printed it for Leighton because she absolutely loves to color and draw. Artist in the making. = ) What are your favorite easy breakfast meals for toddlers?