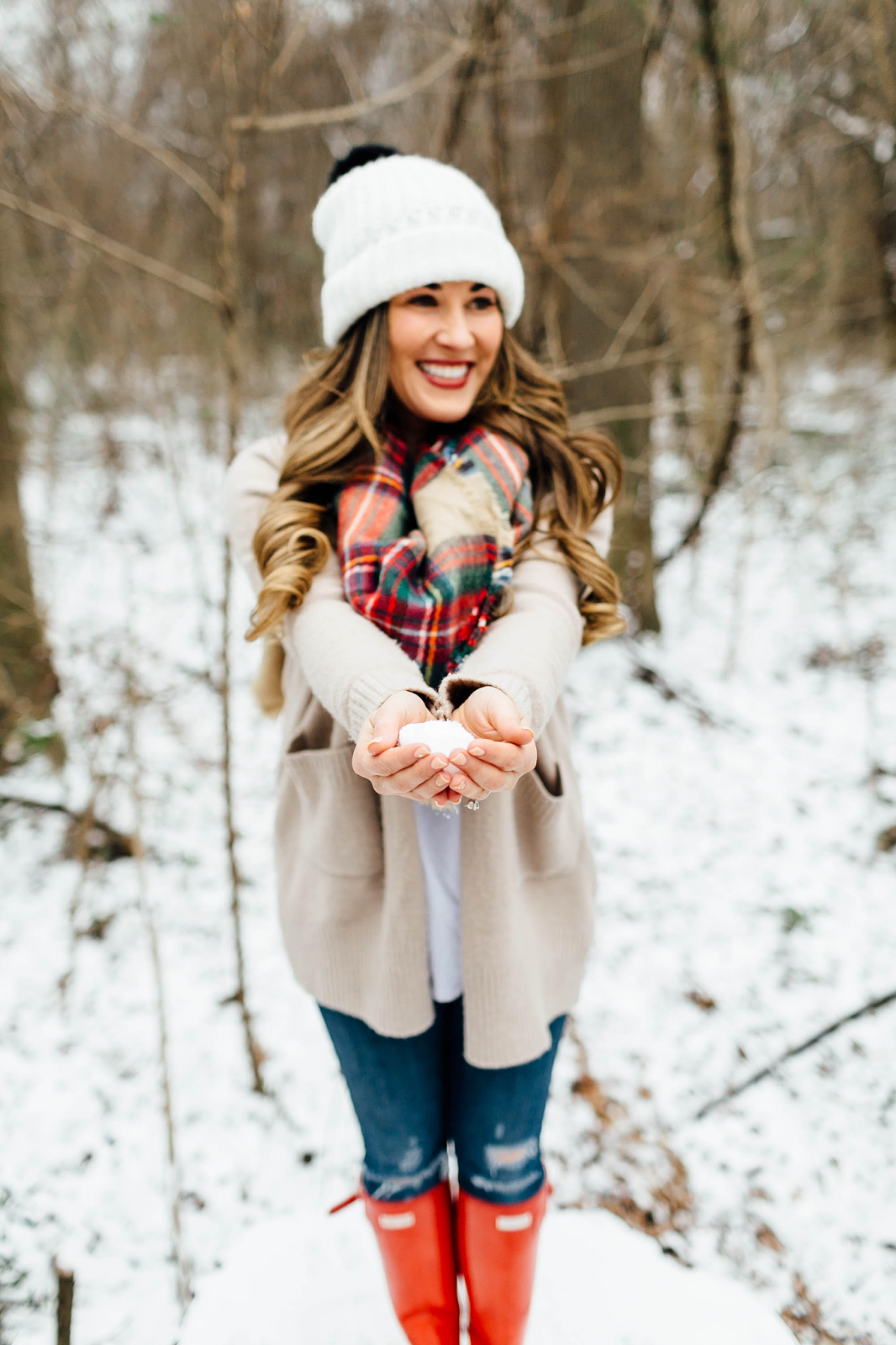 I'm so excited to be partnering with
Vaseline® Intensive Care™ Essential Healing Lotion
today to share how my family survives the winter months. I'll be the first to admit that I have already have a little taste of spring fever thanks to some recent 70 degree weather, but the truth is that January and February are actually the coldest months of the year around here. With a toddler (2 yorkies and a husband,) sometimes we just have to get out of the house and winter the winter boredom blues. I'm sharing my 5 favorite winter outdoor activities below.
1. Play in the snow! We were lucky enough to have a snow day a few weeks ago. Leighton only made it about 3 minutes outside in the cold, but it made for a couple cute pictures and some sweet memories. You're never too old for snowmen or snow angels!
2. Go ice skating. We don't have any outdoor ice skating rinks around here, but most places have an indoor rink fairly close by. We have one only about an hour away from us, and it is definitely worth the drive!
3. Go swimming (indoors!) This is one of our favorite ways to beat the winter blues. We love going to our local YMCA and swimming with Leighton in the indoor pool.
4. Visit a museum. It may be indoors, but it's always more exciting than sitting in your own house in the cold. Shane took Leighton the Children's Museum of Memphis last week, and they had a ball!
5. Bundle up and go for a walk. It is good for the soul, I promise!
Now that we have the winter blues covered, let's talk about other ways to survive the cold! My skin goes haywire come wintertime. I'm talking itchy, dry and flaky skin…and not just on my elbows and knees. Let's get real y'all. And the only thing that seems to really help my dry skin is
Vaseline® Intensive Care™ Essential Healing Lotion
. This lotion is a miracle worker y'all. It heals. It hydrates. And it even soothes rough, dry skin during the harsh winter months. One of my favorite things about
Vaseline® Essential Healing
is that it's perfect for the entire family. It contains deep healing moisturizers plus Vaseline® jelly that absorb deeply to heal dry skin. Leighton and I both have really sensitive skin, and
Vaseline® Essential Healing
has been gentle enough for both of our skin.
Vaseline® Intensive Care™ Essential Healing Lotion
leaves skin deeply moisturized and looking noticeably healthier and more beautiful for the entire family. It helps protect my skin so I can enjoy every snowflake, every sip of hot chocolate and every snuggle without worrying about anything else.
You can find
Vaseline® Essential Healing
at Walmart and other mass retailers nationwide. How do you treat your dry winter skin? How do you beat the winter blues?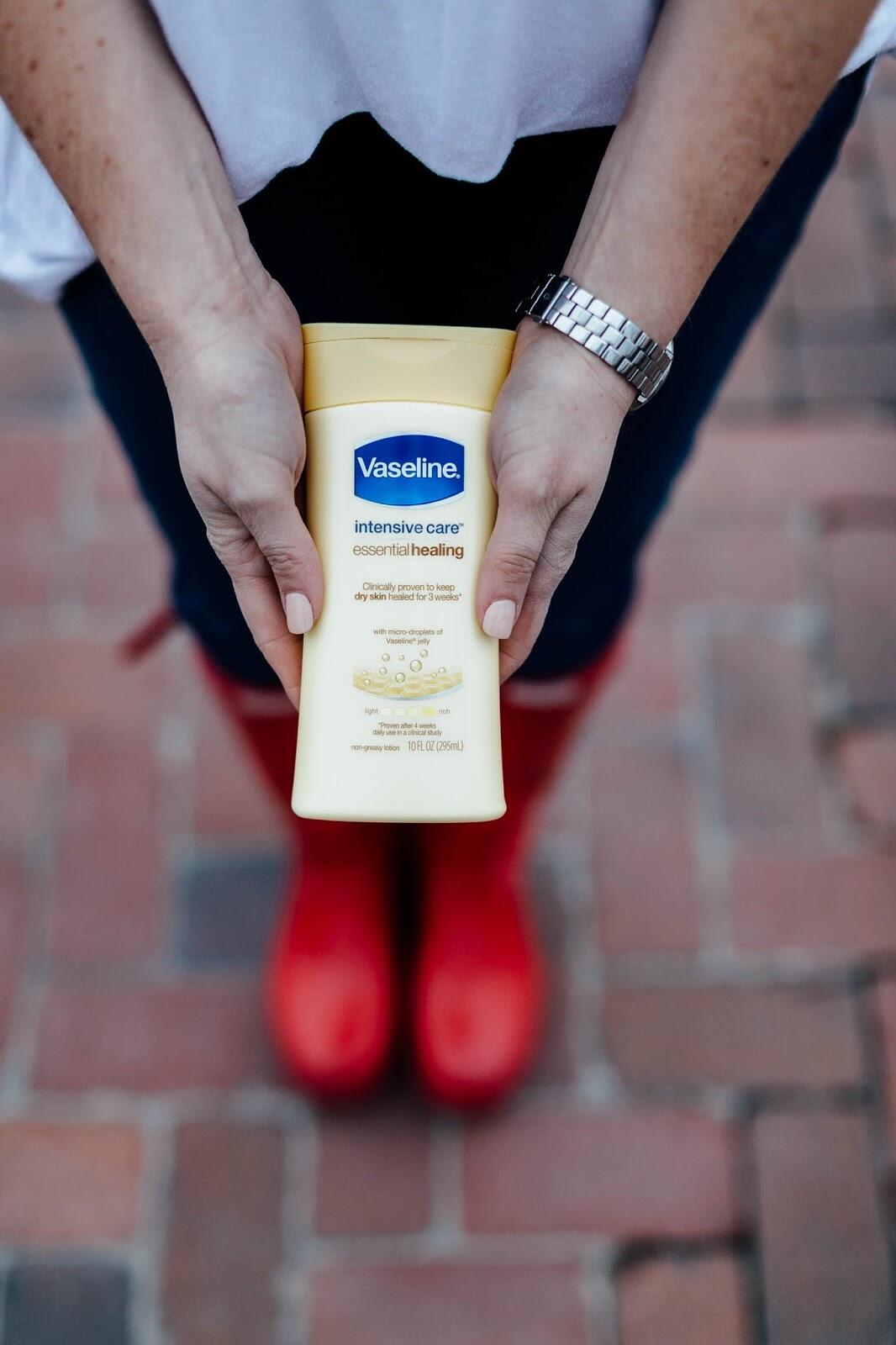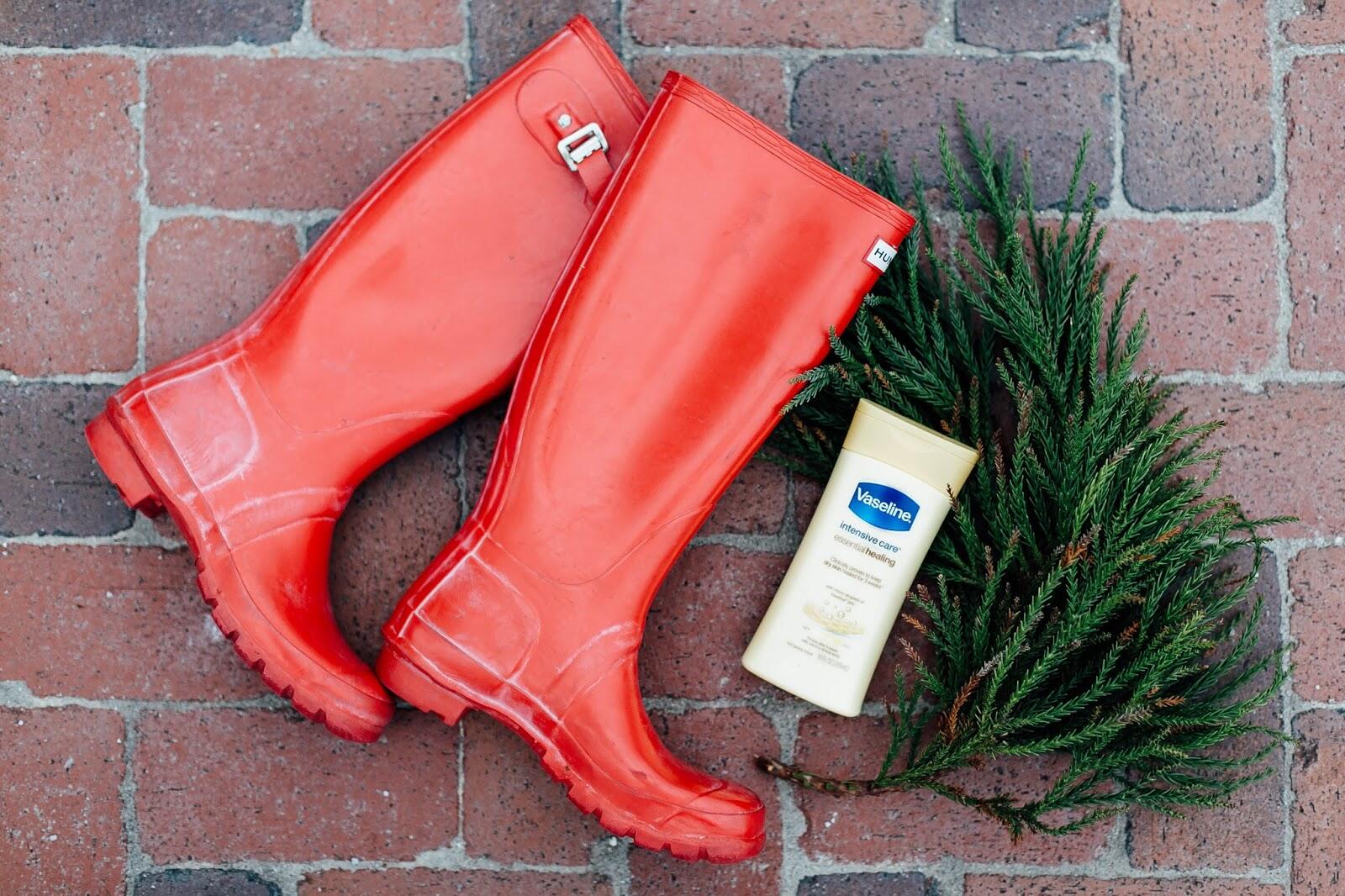 This post is sponsored by Vaseline® Intensive Care™ Essential Healing Lotion, but all opinions are 100% my own.