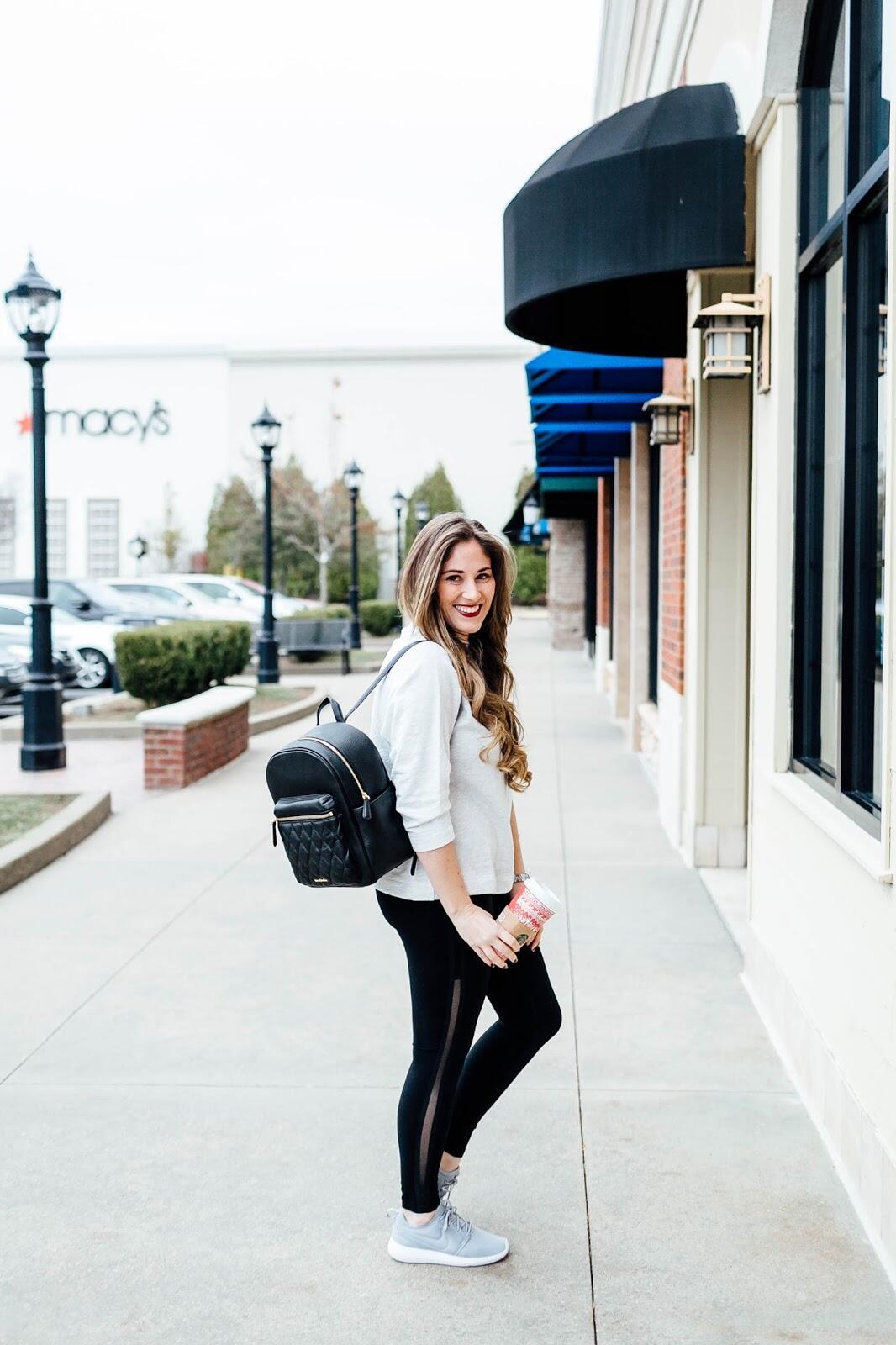 Leggings
c/o // 
Sweatshirt
c/o //
Shoes
 (
white version
) //
Backpack
c/o //
Watch
c/o
With the hustle and bustle from the holiday season behind us now, I've really been reflecting on the new year and my plans for it.  The new year always brings about the feeling of a new, fresh start.  It is a time to re-energize and focus on yourself and what matters to you the most.  New year, a new you.  I know it is so clichéd to talk about New Year's resolutions, but it really is a great time to refoccus on what you want in life.  This year my biggest goals are to:
1.)  Simplify everything.
2.)  Focus on my overall health and wellness.
3.)  Spend more time with family and friends.
4.)  Travel more (for fun, not work!)
5.)  Do thoughtful things for the people who matter most in my life.
6.)  Work on saving more and building up our retirement account.
Focusing on my overall health.  Whether going to Macy's to purchase a new workout outfit or to Rite Aid to buy vitamins, Plenti will help me cross my health and fitness goals off my list while rewarding me.
Spending more time with friends and family.  Using Exxon or Mobil to fill up my gas tank will help me earn Plenti reward points, and it'll also help push me to get away more often to spend time with those I love.  Who doesn't love saving on gas?!  That's just another bonus for doing something I will be doing anyway.
Traveling more.  I always book my trips through Expedia, and whenever we fly, I always use Enterprise to rent a car.  Now I earn rewards through Plenti while doing these  things that I was going to do anyway.  As if I needed another reason to travel, but being rewarded sure can't hurt.  It's expensive enough with a toddler at home, so I love finding ways we can save more while still living life to the fullest and enjoying ourselves.