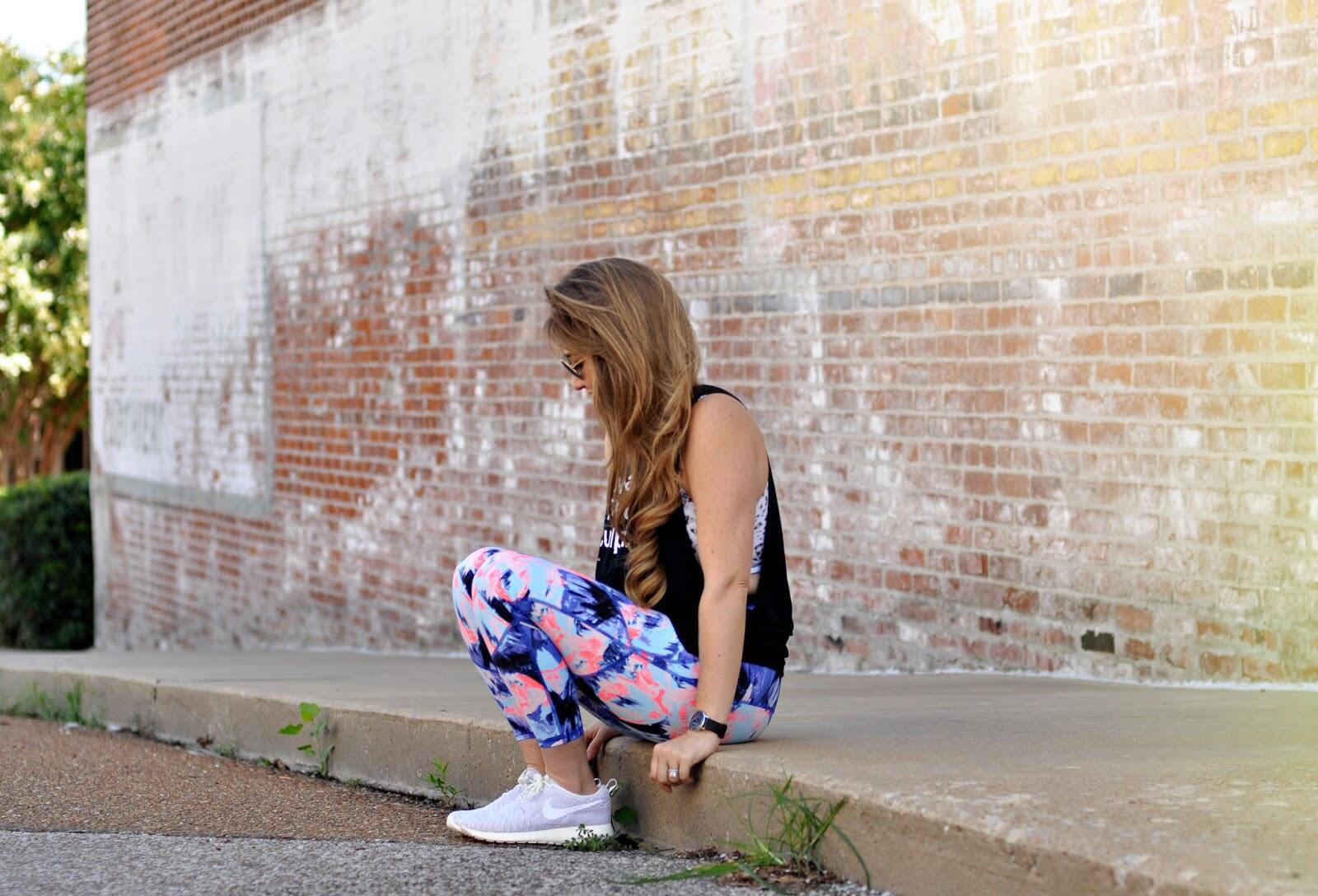 Leggings
c/o //
Tank
c/o //
Bra
c/o //
Shoes
(
similar
) //
Sunglasses
c/o //
Watch
c/o
You may not know this about me, but I'm actually a fitness junkie. Have I been slacking some here and there since I had Leighton? Absolutely, but once I get started, I am all in! A few years ago long before LC and hour drive commutes to work, I actually used to go to bootcamp at 5:30 every morning before work. I did this for almost 2 years, and I LOVED it! I've considered doing it again, but since I already only have like 1 hour to myself each day, I decided to try to make my own little bootcamp workout that I could easily do inside or outside! So whether it's raining or not, I have no excuse, and it only takes 30 minutes a day. Also, you can do it in your living room, backyard or even at the park.
30 Minute Bootcamp Workout
3-5 minute warmup that consists of jogging or jumping rope.
10 Pushup jump squat thrusts.
50 Jumping jacks.
10 Plank curls per side.
10 Lunges per leg
Repeat workout twice.
I plan to add in some more free moves and free weights soon, but for now I especially wanted to focus on my legs and stomach. This workout really is a full body workout that can be killer though. If anyone tries it, let me know what you think! Make sure you stop back by tomorrow too because I am sharing my running leggings guide. I'll be sharing 6 different brands of running leggings, pictures of how they look on and the pros and cons of each. See you tomorrow!