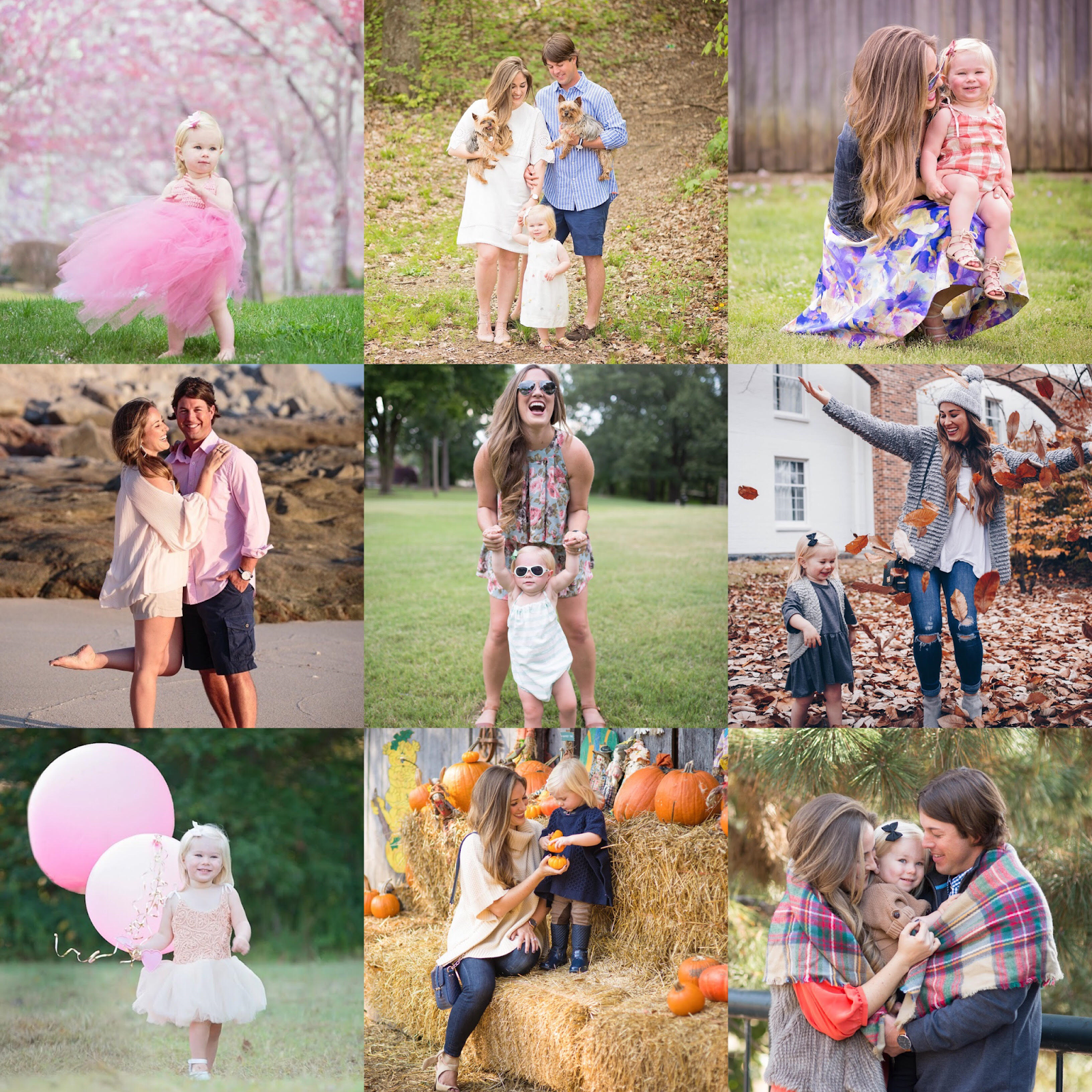 First of all, I want to say thank YOU!  2016 was such a big year for me, my family and my little corner of the internet here.  2016 was the year I decided to make a lot of changes around here like including Shane, Leighton, Spike and Lola more, adding in more lifestyle posts including motherhood type posts, give my blog another facelift and focus on sharing what I really love (and hope you do too!)  I am planning on even more changes for 2017 and hope you like what you see so far.
If you're reading today, I really appreciate you making this such a special and such a big year for me.  Whether you read everyday, once a week or just read occasionally and never comment, I would LOVE for you to leave me a comment today.  Good, bad or indifferent.  I would love to hear what you would love to see more of or less of or if you just want to say hi.  I started this blog for myself because I needed fitness and fashion accountability, but it has grown into so much more and I want to make sure you're enjoying what you read here also.  Happy 2017 and thank you so much for stopping by today and everyday!  P.S.  Make sure you keep reading and enter the $50 Target gift card giveaway below.
January
–  I joined the Mamas & Minis Collective just a few months early, but the beginning of 2016 was when Leighton REALLY started gracing the blog and instagram more
here
.  And you all welcomed her with open arms.  She has been making an appearance at least once a week since then.
February
– We celebrated our 2nd Valentine's Day with Leighton
here
.  I started adding in many more motherhood posts too which you can find
here
.
March
–  We took the sweetest Easter pictures of Leighton
here
.  I finally got back into the working out routine and added much more fitness content to the blog
here
.
April
–  My last time breastfeeding (and pumping!)  It was so bittersweet, and I documented all the struggles and the wins with breastfeeding and pumping
here
.  Shane turned 33.  Leighton turned 18 months
here
.  And we finally took our first family pictures together
here
(that actually weren't for Christmas cards.)  This was also the biggest month ever for my blog.  I got to work with some great brands and share these brands that I already loved so genuinely.  This was the month I knew it was time to finally consider my blog a business instead of just a hobby thanks to all of you!
May
– I celebrated my 2nd Mother's Day
here
 and
here
and shared 10 things I thought I'd never say as a mom.  I think each Mother's Day really does get even sweeter!
June
– I finally decided to just go for it and got eyelash extensions!  I had been debating on it for years, and if anything, I wish I would have done it sooner.  I shared everything you've ever wanted to know about getting eyelash extensions
here
.  I traveled to Vegas for work and finally started more travel content
here
.
July
– I turned another year old.  I still don't feel 33 though.  We celebrated my birthday (and America's) by going to the lake for the weekend
here
.  I also started added much more lifestyle posts to the blog this month.  My blog originally started as fashion, fitness and everything else I loved, and that's still how I want it to be.  Everything I love, and I can't just describe that in 2-3 words.  This blog is me, my life, my family and everything I enjoy.  I couldn't have done it without all of you friends here today though, so thank YOU!
August
– We finally redecorated Leighton's room
here
.  She's not quite ready for a big girl crib yet, but I am definitely feeling the itch to redecorate again soon.  I'm thinking unicorns!
S
eptember
– Shane and I had a staycation
here
in Memphis at the Madison as I started working with more companies right here in my backyard – Memphis.  Shane and I took our first international trip together in 10 years and celebrated our (early) 10 year anniversary in Cabo
here
.  The entire trip was just breathtaking.  The only thing I would change next time is to bring Leighton with us.  7 days without her was much too long!  I also finally got around to decorating Leighton's playroom and shared it
here
.  It already looks completely different, and once I evict a set of drums and a 8ft teddy bear, I'll be sure to share more pictures haha.
October
– Leighton turned 2 and we shared her birthday party and pictures
here
!  With fall here we got to visit a pumpkin patch and even shared our top activities to do outdoors
here
 and
here
.
November
–  We took family pictures together, shared our pictures and Christmas cards
here
 and celebrated Thanksgiving.  I distinctly remember November because it was the first thing I realized that "terrible twos" really was a thing.  I also got to take my first ever "blog" trip without Shane or Leighton.  It was strange to be without them, but it was only for a couple days, and it was so nice getting to meet blog friends whom I had been texting and emailing for years now on the Royal Caribbean cruise
here
.  Leighton and I also had our own little trip together –
a little glamping trip
.
December
–  First of all, we completely redecorated our master bedroom
here
which was long overdue, and I am in love with it still!  Leighton and I took some family Christmas pictures at the Christmas tree farm
here
.  Shane and I celebrated our 2nd Christmas with Leighton.  We had the best time together as a family, and of course we let her open all of mine and Shane's gifts too since she loved ripping off the wrapping paper so much.  Leighton, my mom, my sister and I also got to take a fun little girls' trip to Nashville for the weekend
here
 and
here
.  It was definitely a good year for mini vacays!
Since I want to make 2017 an even better year, I want to make sure that you, my readers, are actually enjoying what you read.  I would love for you to fill out my
reader survey here
.  To thank everyone who fills it out, you will be entered in a giveaway for a $50 Target gift card.  To enter, just fill out the survey
here
, and leave me a comment below letting me know you entered.  Thank you so much and here's to 2017!