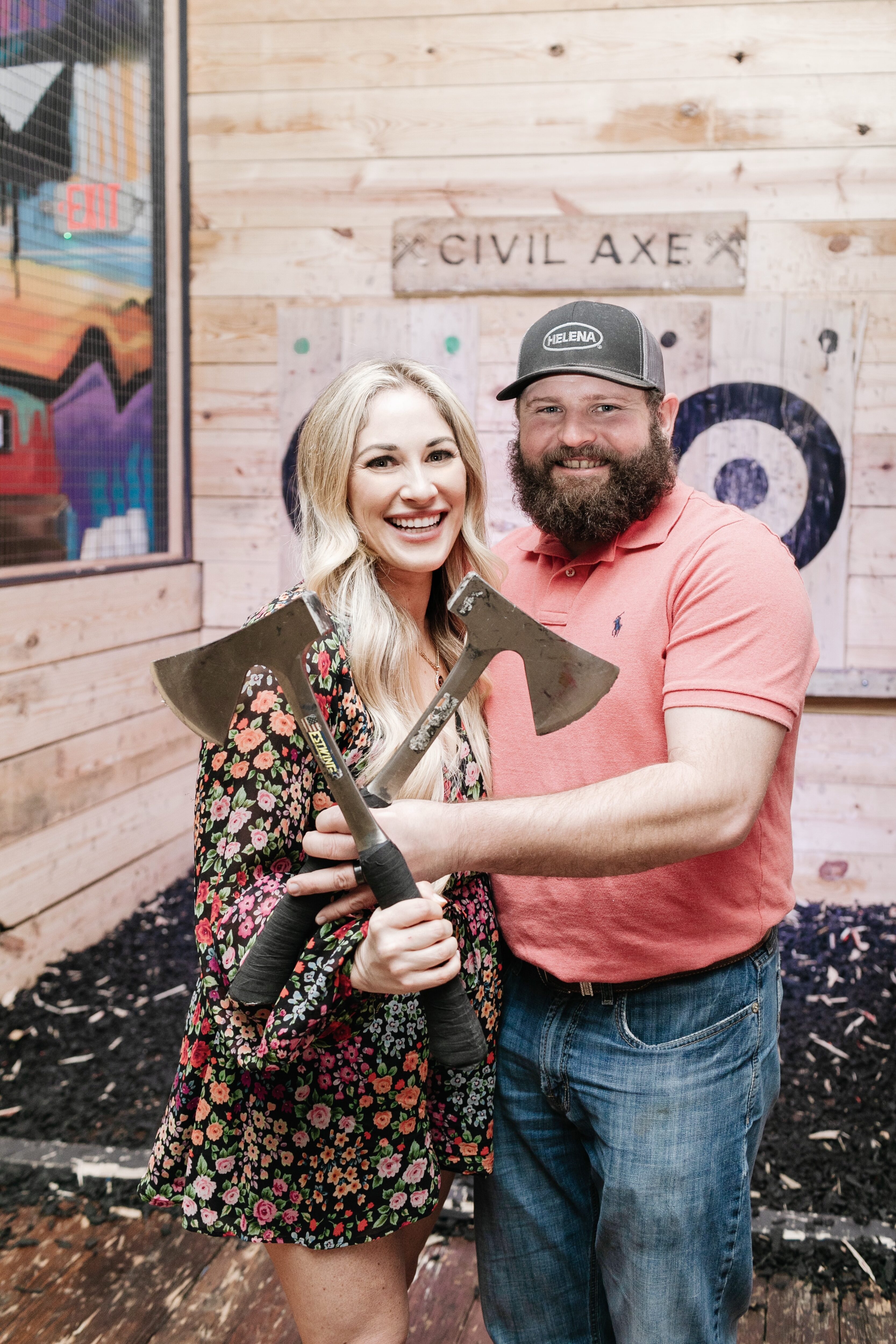 SHOP OUR LOOKS:

Have you ever tried axe throwing before?? It's been on my list for a while, and a new place in downtown Memphis just opened! Civil Axe Throwing is located in Memphis, so it was perfect timing for us to check it out last week. We have been wanting to try our hand at axe throwing for a while (pun intended!) We had a fun little double date night at Civil Axe Throwing Downtown Memphis, and I highly recommend it.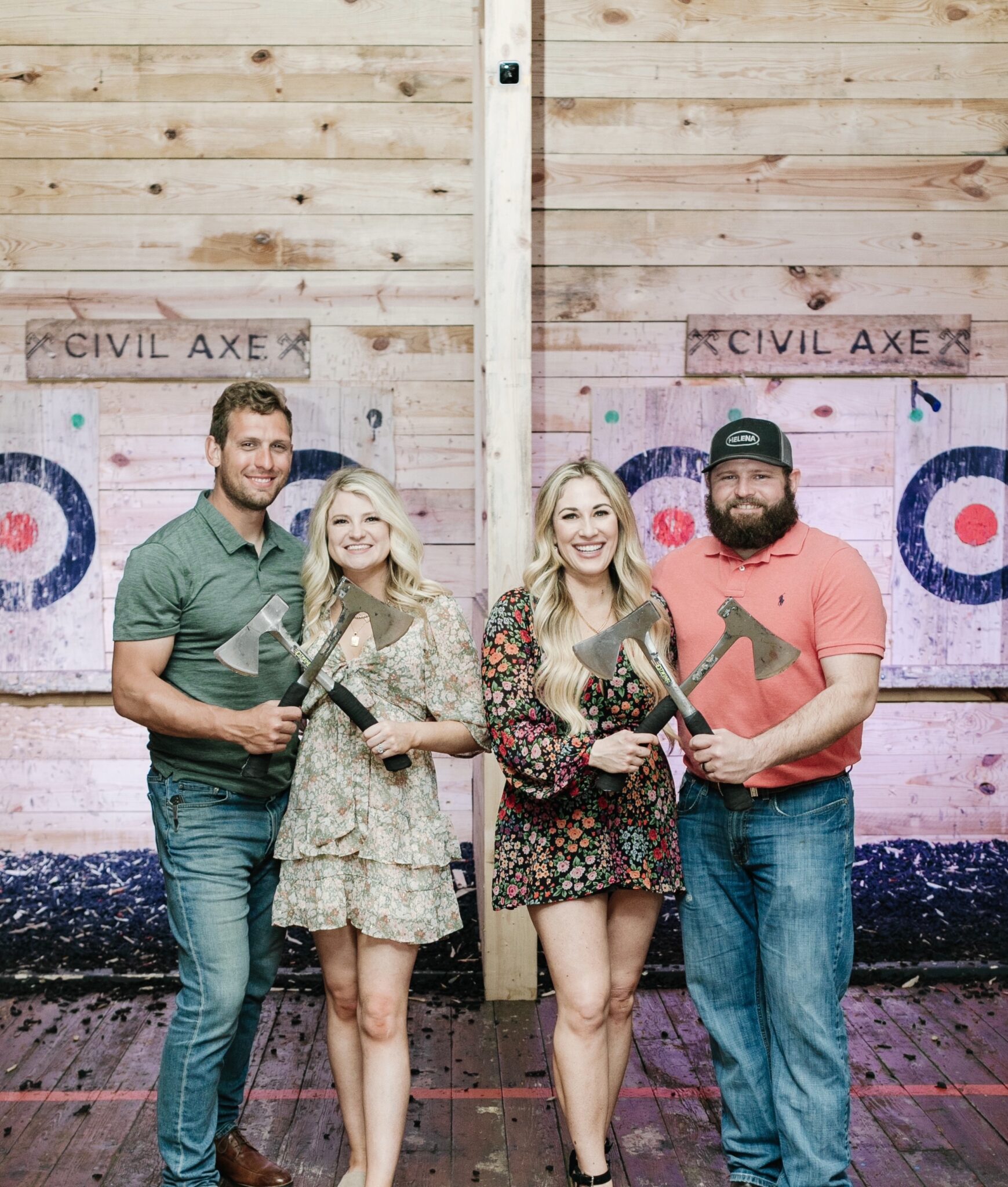 This place is so cool! It is in the perfect location, within walking distance to all that downtown Memphis has to offer. They have several different bays to throw axes and hatchets. The staff there is amazing! They were so nice and helpful, and they were pros at axe throwing too! They were great teachers and had us hitting bullseyes in no time!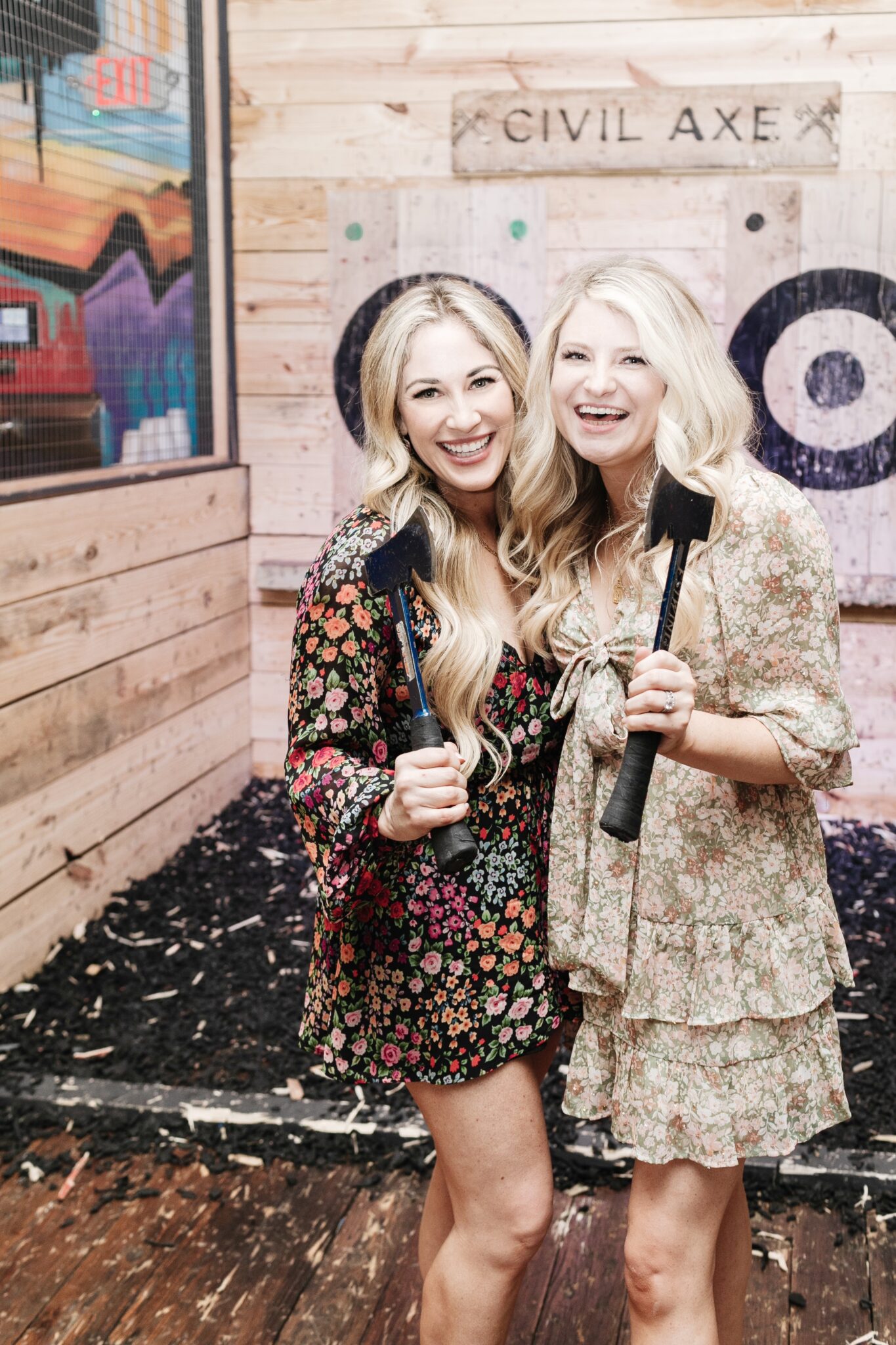 On top of lots of great axe throwing, Civil Axe Throwing Downtown Memphis also have a beer wall! You can grab your cup and fill it up with several local beers from right here in Memphis. They also have some good food. We had a meat and cheese tray and sweet potato fries. They were all SO good!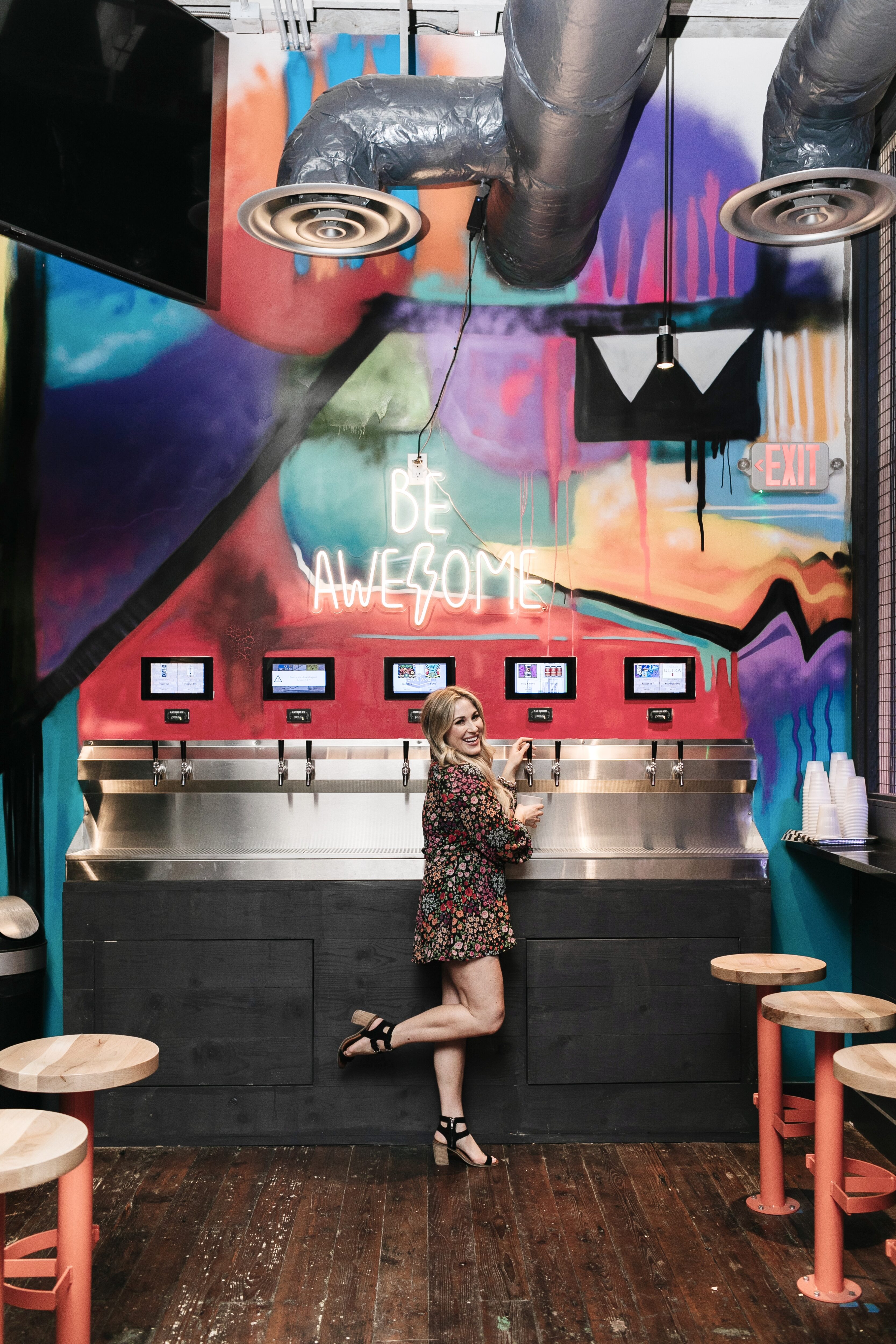 What better way to go out with your significant other or friends than to try something new and adventurous? And Matt and I always love a little friendly competition together! They have just that mixed with good food, beer and a friendly staff. We will definitely be going axe throwing again soon. If you're looking for something unique to do in Memphis, you will definitely want to check out Civil Axe Throwing Downtown Memphis! Have you tried axe throwing before?