This is a sponsored conversation written by me on behalf of InStyle®, PEOPLE® and StyleWatch®. The opinions and text are all mine.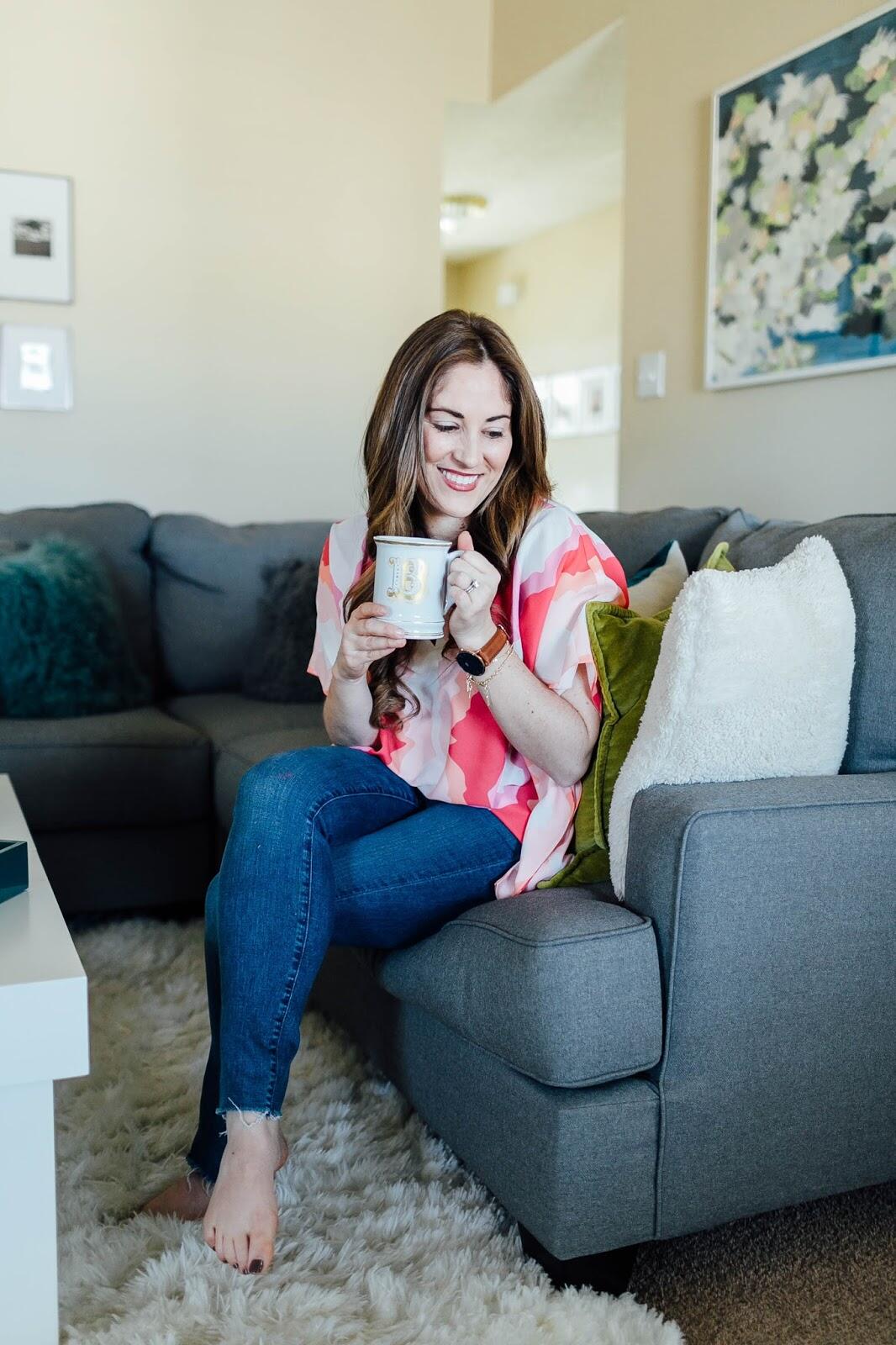 Jeans
//
Blouse
c/o //
Watch
c/o //
Bracelets
c/o
Whether you're a mom or not, there is just never enough time in the day. I am completely guilty of neglecting myself as most women are guilty of. We put everyone and everything first. And if you're anything like me, you overcommit and have a hard time saying no, only to take on WAY too much. I am trying to work on this, and I wanted to share 5 ways Ito make time for yourself.
1. Try something new you don't normally do. A new hobby like running, bike riding, sewing, reading. Find something you enjoy or think you might and give it a try. Everyone needs to have something that is just for them. Not for your kids, not for your spouse, but something that is just about you. Can't find free time to even try this hobby? I sometimes use my lunch break for these things, and it is such a nice relaxing hour to break up the work day.
2. Have some quiet time to yourself. Turn off the TV, your computer and your phone. Sit with your favorite magazine and your favorite drink and just take it all in. I usually do this on the front or back porch and relax, but it was much too chilly this week, so I relaxed in the living room with our large windows overlooking the backyard. It was so peaceful and quiet. While doing my weekly grocery shopping at Krogert last week, I picked up the latest InStyle and StyleWatch magazine. I love sitting down with a good magazine and a latte or hot chocolate in the wintertime to soak up some time to myself. I can always find such great style inspiration in the magazines during award season. It inspires me to try out new trends, recreate looks, and it is great for de-stressing.
3. Get outdoors. One of the best ways to make time for yourself is to get outdoors! Go for a walk, a run, a hike, go ziplining or swimming. Whether you get moving or you just sit outside and read a good book, getting outdoors and enjoying nature can do wonders for you.
4. Have some girl time. Don't let your mom guilt get in the way ladies, sometimes, we just need a little girl time that includes our girls, and I don't mean our daughters. I love girl time with Leighton more than anything, but I think it is so important to still have some girl time alone with our friends sometimes too. I hate missing out on time with LC though, so I prefer to hit up the movie theatre with a friend or two occasionally after Leighton goes to bed. Being a mom doesn't mean we have to completely change who we are.
5. Schedule a spa day. That's right, go ahead and schedule it. I don't care if it's 6 months from now. Get it on the calendar and go get yourself a mani, pedi, facial or massage. If you don't schedule time for yourself, you will likely end up not having any time for yourself. Ocassionally we need to really treat ourselves. I know it can get pricey, so another alternative would be to invite a few friends over and have a spa day together. Do each other's hair and nails. Doesn't that sound fun?!