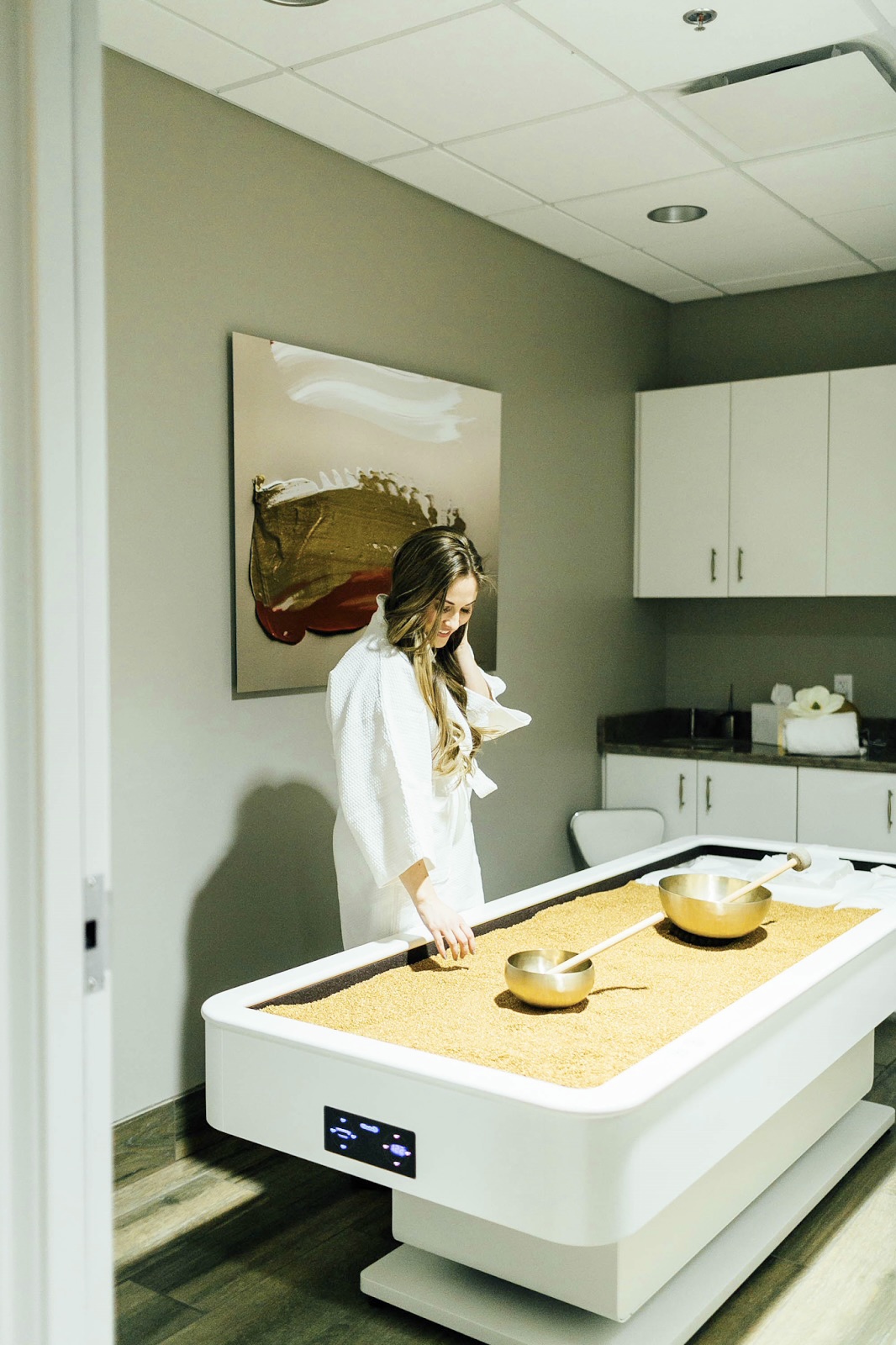 A couple weeks ago, I had a rare free day.  My mom and dad agreed to babysit, so I packed my bag as quickly as I could before they changed their minds!  I live about an hour and a half away from Horseshoe Tunica and have had many staycations there over the years, but this was my first time to stay at their hotel since Leighton was born.  And it was perfect timing because they just recently opened up a gorgeous state of the art spa at the end of December!
I was so excited to test it out! I had a massage in the Spa at Horseshoe's new Crystal Bed. This bed harnesses the power of amber and quartz, and it's only one of two in the entire world! It actually feels like you're lying in sand, but much better. You can sink down into the bed, and you almost feel weightless. It takes all the pressure off your body, and when they massage you, they use potli instead of their hands, so the pressure is distributed much more evenly. It honestly was the best massage of my life. I cannot wait to go back again soon!
After my spa afternoon, I had dinner at Jack Binion's Steakhouse. I have eaten there a few times over the years, and it is my favorite restaurant in the casino area. I had lobster bisque, a wedge salad, steak and lobster. And my only regret is that I was way too stuffed to order dessert after all of that! Next time I'll at least take it to go! I rarely have occasions like this anymore, so it was nice to treat ourselves. If you're in the Memphis or nearby surrounding area in Mississippi, I definitely recommend adding it to your list of things to do!