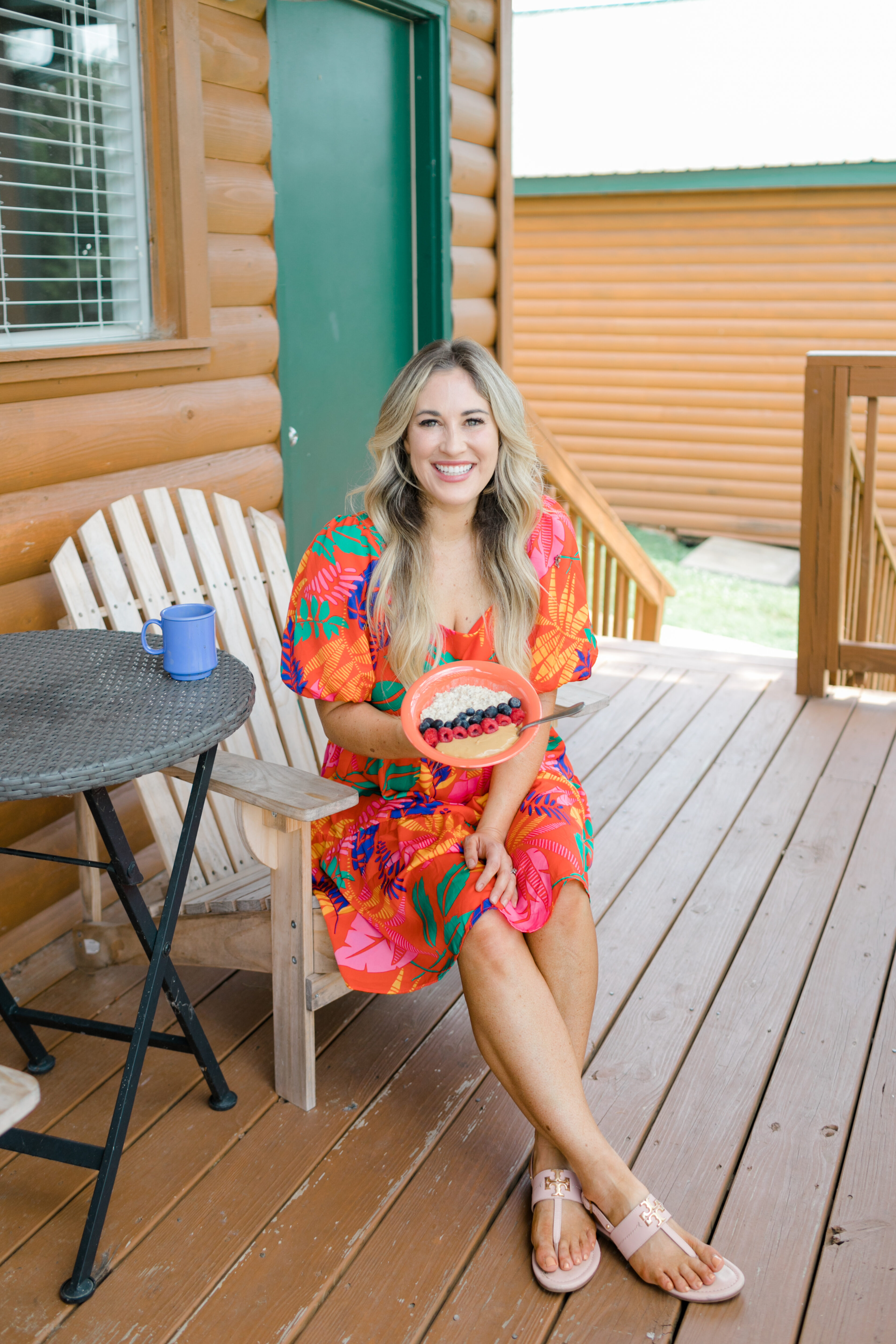 Shop the Look

Can y'all believe I had never even tried overnight oats until a year ago? I liked oatmeal, so I wondered why I would make oats any other way. I also didn't even know how to make them. Plus, the whole making them in advance thing the night before seemed like something I would never do (as I had never previously been a meal prepper.) And now I wish I would have tried overnight oats sooner! I have perfected an easy overnight oats recipe that I can't wait to share with you!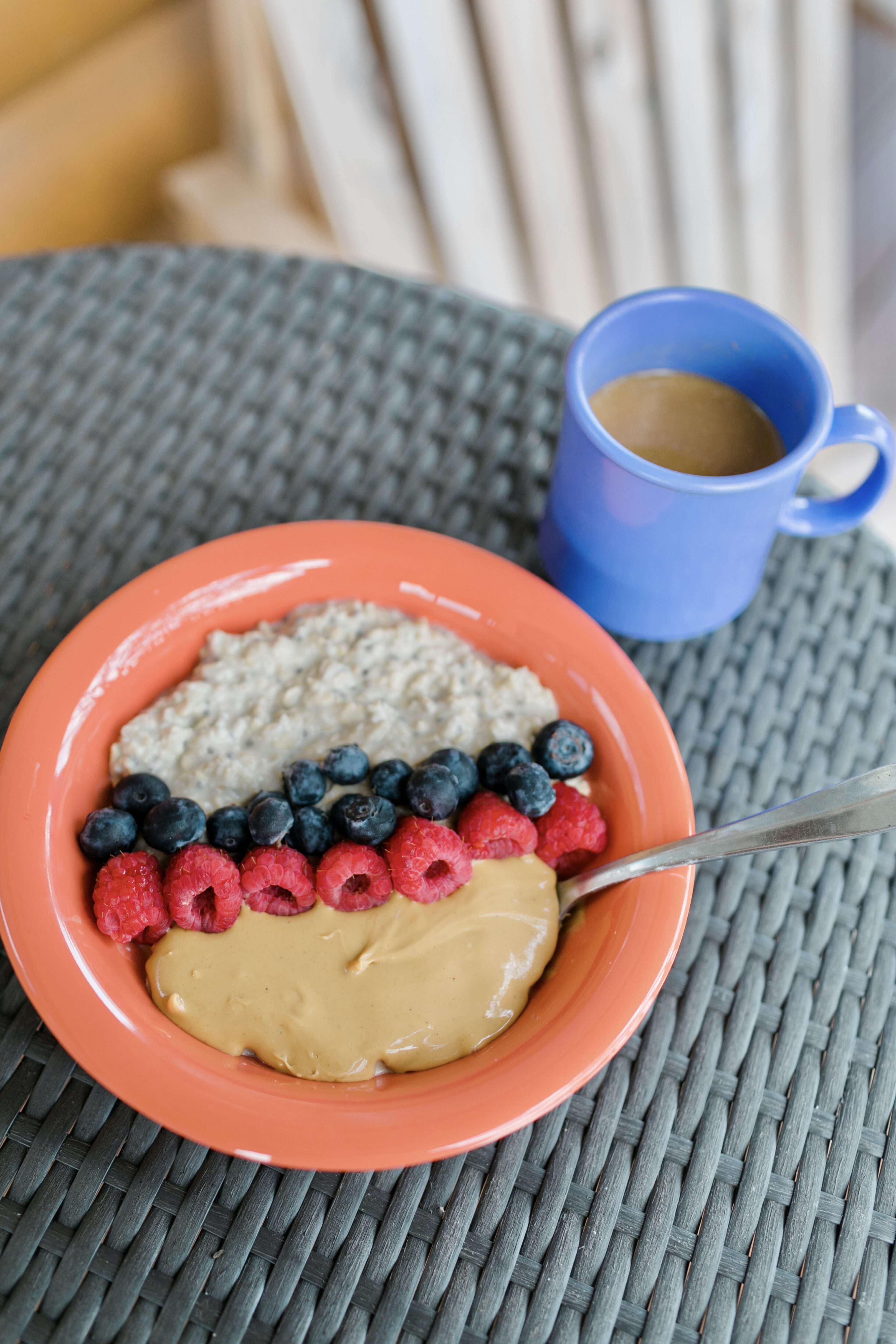 The texture is different. You typically eat them cold, but I really love the way the taste, and they are so yummy with all the different toppings you put in there (just like regular oatmeal.) So if you've never tried it but have been wanting to, I'm sharing my easy, but yummy, recipe below! It is so good, and you can easily tailor it to however you like it too.
What I love about overnight oats is they are good, have a unique texture, and they are already made in advance and ready to go! When we went to Nashville last month for a couple days, it was the perfect meal to remake at home and pack with me to eat at our cabin. So convenient and such a good, filling breakfast!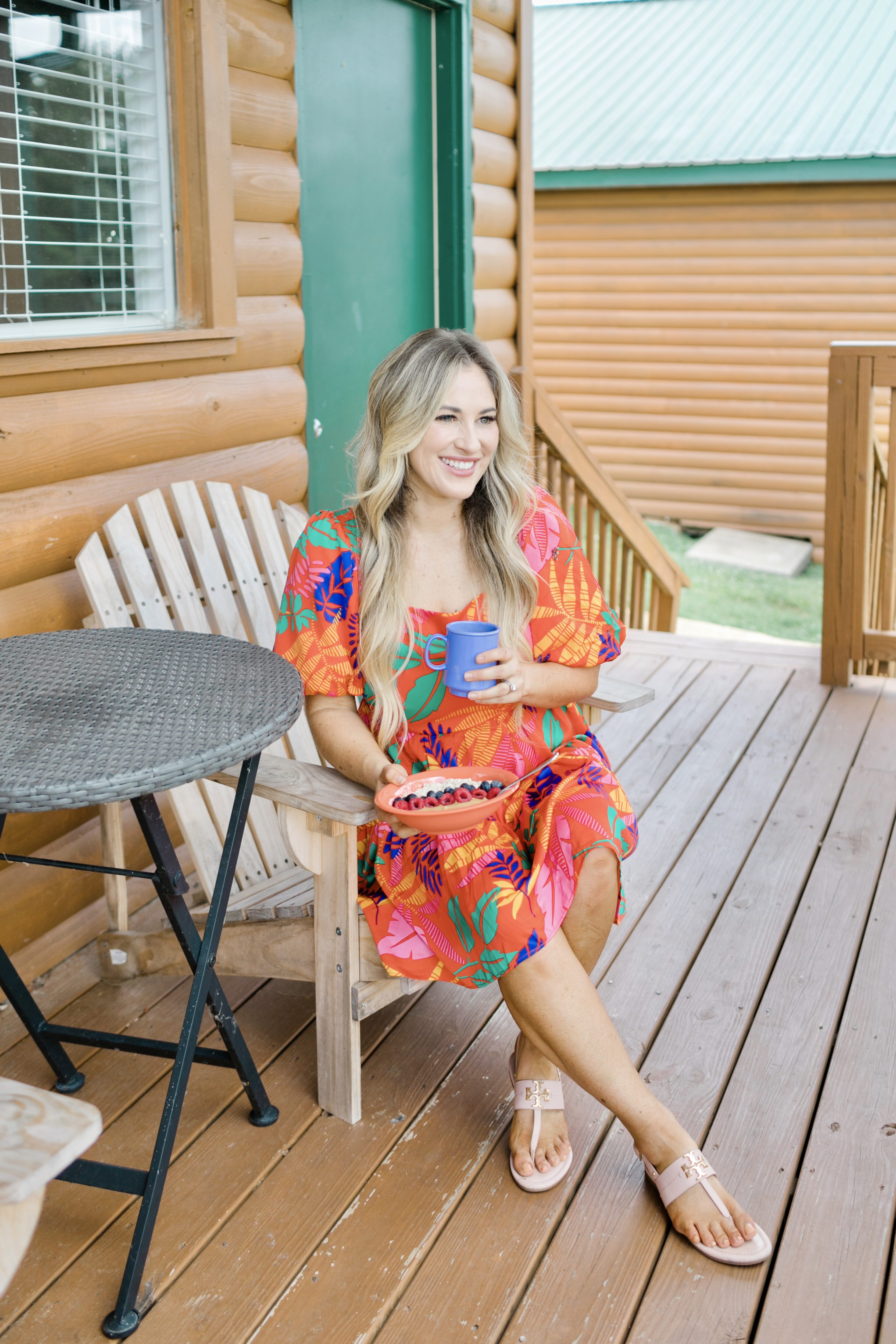 Some other favorite toppings on the overnight oats are granola, honey, cacao chips. You can also swap out fruit as you like also. I went with blueberries and raspberries, but bananas and strawberries are so good too! I try to keep my meals with no added sugars and low on natural sugars, so I skipped the maple syrup and cacao this time, but it's a favorite little treat of mine to add occasionally.
You can also use regular milk instead of almond milk if you would like. And if you like it thicker, add less milk. If you like it more runny, add more milk. And you can skip the chia seeds if you don't have them, but they are so good for you that I try to usually add them. You can also add a scoop or protein powder if you have a hard time meeting your protein goals. I prefer vanilla flavored protein powder. What are your favorite toppings for overnight oats?
Easy Overnight Oats Recipe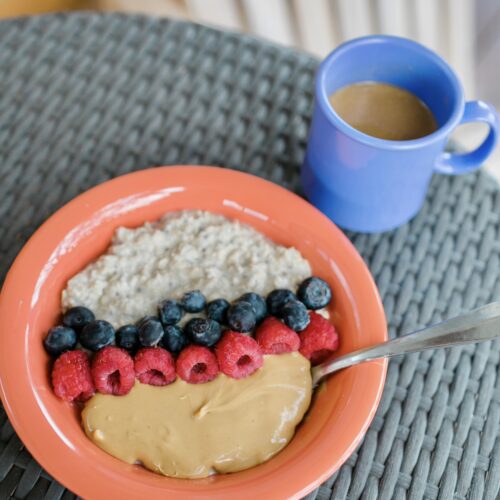 Overnight Oats
Ingredients
1

cup

oats

1

cup

almond milk

1

tsp

chia seeds

1

tbsp

cashew butter or almond butter

1/4

cup

blueberries

1/4

cup

raspberries
Instructions
In a container with a lid, add oats.

Add milk to oats and stir.

Put lid on container and store in refrigerator overnight.

After at least 6 hours in the refrigerator, pour cashew butter on top.

Top with fruit or other toppings as you like.