This post is sponsored by Mirum Shopper, but all opinions are 100% my own.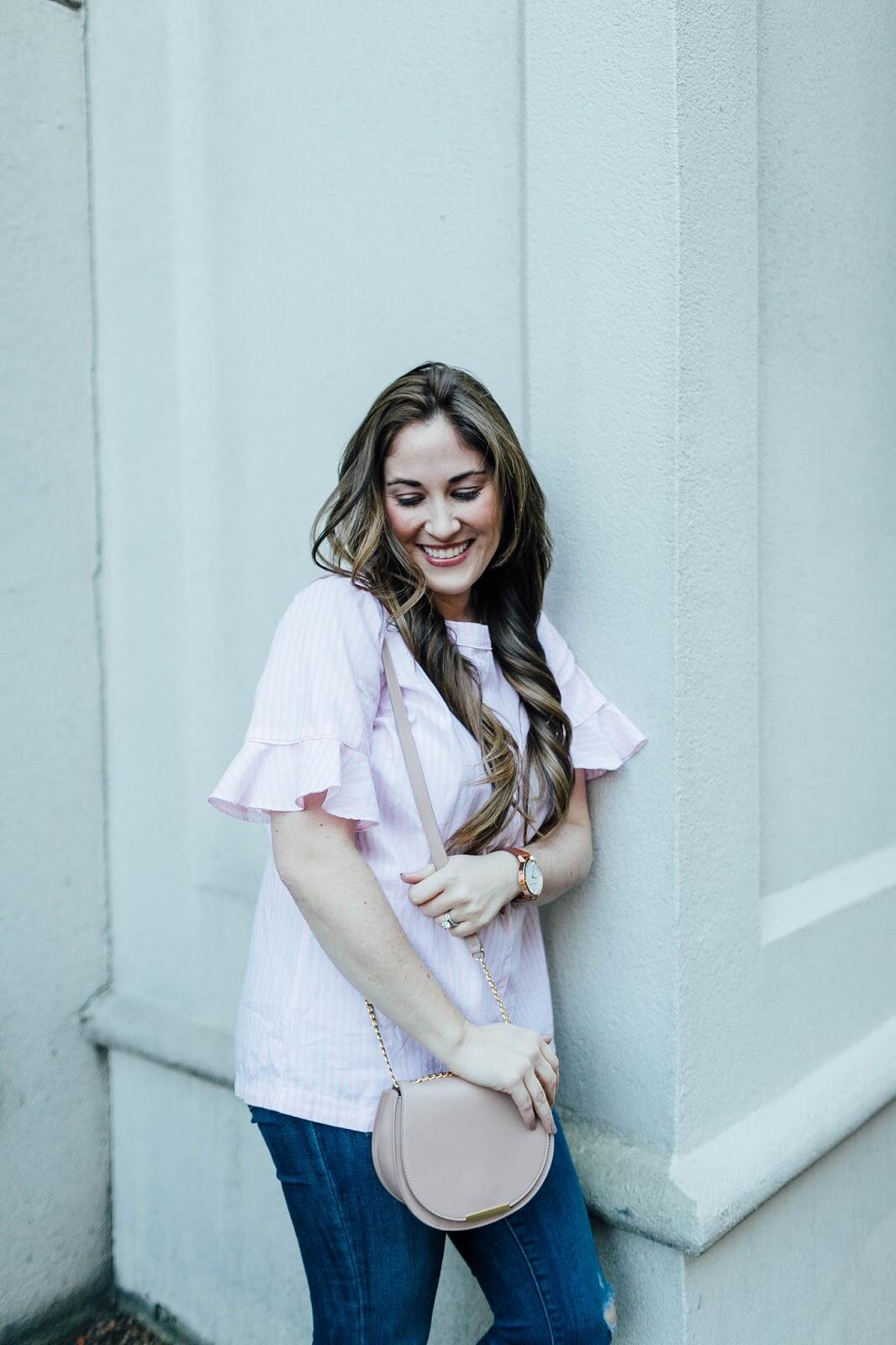 Jeans
//
Top
c/o //
Booties
//
Watch
//
Bag
c/o //
Makeup Bag
c/o //
Neutrogena Hydro Boost Hydrating Tint
//
Neutrogena Hydro Boost Hydrating Concealer
//
Neutrogena Hydro Boost Hydrating Lip Shine
//
Beautyblender
Occasionally I get more than 5 minutes to do my makeup (when Leighton is napping or at her meme's house), but most of the time, I only have about negative 15 minutes to spare on my makeup. So I need something quick, but I also need something that stays put all day and looks and feels good on my skin. Did you know that healthy skin actually begins with a good base?? I am totally guilty of neglecting this! I went YEARS without using foundation at all until this past year. You know why? Because the foundations I used 10 years ago made my skin feel too cakey and oily. Little did I know that not all foundation is created equally. The good news is that I've found a foundation that I actually love using and is perfect for my morning routine. It feels just as good on my skin as it is for my skin.