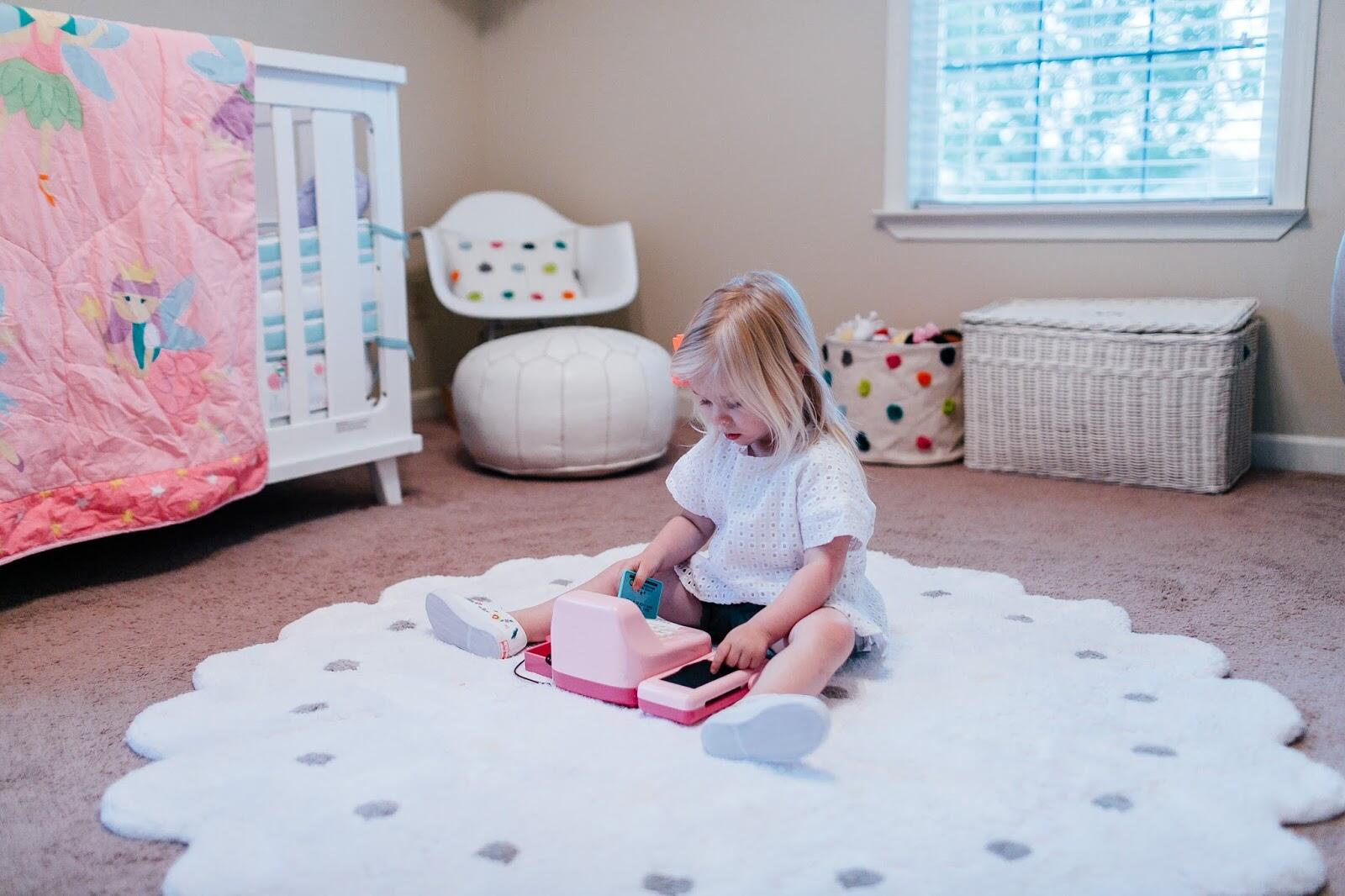 I know what you're thinking…you have "how to choose a rug for your child's room" as the title of your post, yet you chose a white rug…a WHITE rug!  Haha!  But, I'll let you in on a little secret,
this little white rug
 is machine washable.  I first heard about
Lorena Canals rugs
a couple years ago, and since then, I have bought 3 of them.  And the best thing is that they aren't just for kid's rooms anymore.  They actually have some really cute designs that look great throughout your home like
this one
.  We have
this one
in Leighton's playroom and
this one
in Shane's office.  We love these machine washable rugs so much that we have even started ordering them for other rooms in the house because well…babies…and dogs haha!
Here are my 3 tips on how to choose a rug for your child's room:
1.)  Pick a machine washable rug.  Just think of baby bodily fluids, milk spills, food spills, and basically anything else that you will encounter with a child.  This rug is so easy to clean, and will fit in your standard washing machine and dryer at home.
2.)  Choose a rug that is synthetic in case your child has allergies.  Shane is allergic to wool (and basically everything else), and I can already tell Leighton has VERY sensitive skin, so I definitely would recommend a rug that won't irritate your child's skin.  When they're little, you'll be changing some diapers on the floor on the rug, and then when they're older, they'll love to roll around and play on the rug.  Also, wool rugs are almost impossible to clean and shed a lot!
3.)  Find a rug that is soft and plush.  Leighton loves laying on her rug, and she actually calls it her float, and her carpet is the "water."  It's become a fun little game to her.  If your child is going to spend some time on the rug, make sure it is comfy so they want to!
We spend a lot of time playing on Leighton's rugs in her bedroom and her playroom, so it's nice to know that we can easily vacuum up the play-doh messes or just wash the rug afterwards.  And y'all, I just have to mention Leighton's adorable little outfit!  I am obsessed with her eyelet peplum top and olive cuffed shorts.  Y'all know how much I love subscription boxes, so you have got to check out
Rockets of Awesome
.  They send a box every season (4 months) that includes a TON of items…8-12 to be exact.  We couldn't believe how many pieces were in our box.
Leighton got 3 pairs of pants, 1 pair of shorts, and 8 tops.  They were a mixture of casual play clothes and some nicer clothing like the outfit she is wearing here.  Each item is only $12-$36 a piece, and is hand picked for your child.  One of the best parts is that are is no styling fee like all the other clothing subscription boxes have.  You pay nothing.  You just keep what you want and send back what you don't.  And Rockets of Awesome actually creates their own clothing.  I was really impressed with the quality, affordability, durability and styles.  And I just loved that they sent 3 peplum tops; we love peplum!  If you haven't tried
Rockets of Awesome
, you really have to, especially since there is no cost or commitment to try out a box.  It was perfect for us to get some great school clothes and some cute pieces for the weekend too.  = )  Happy Friday friends; hope you all have a great weekend!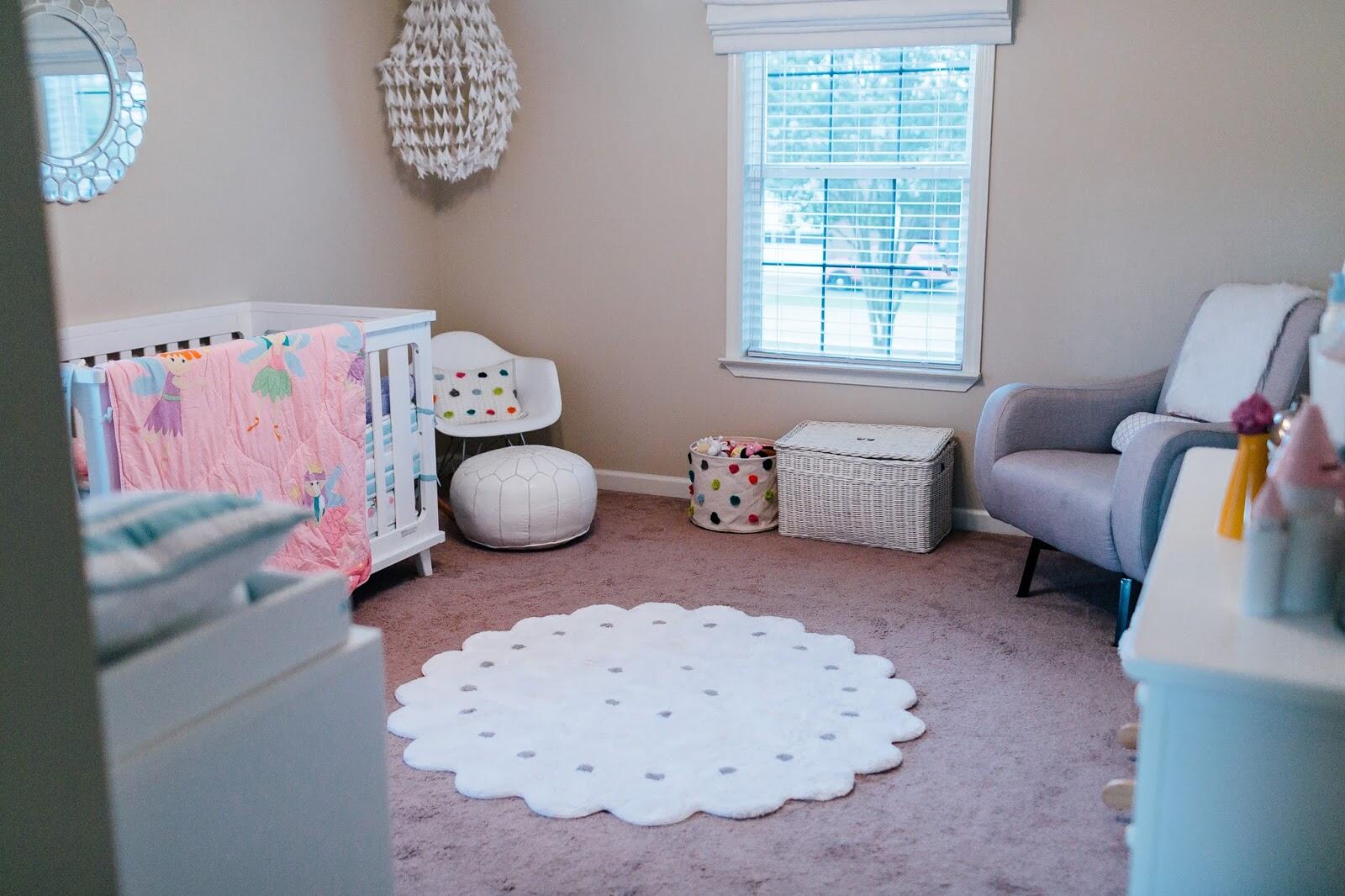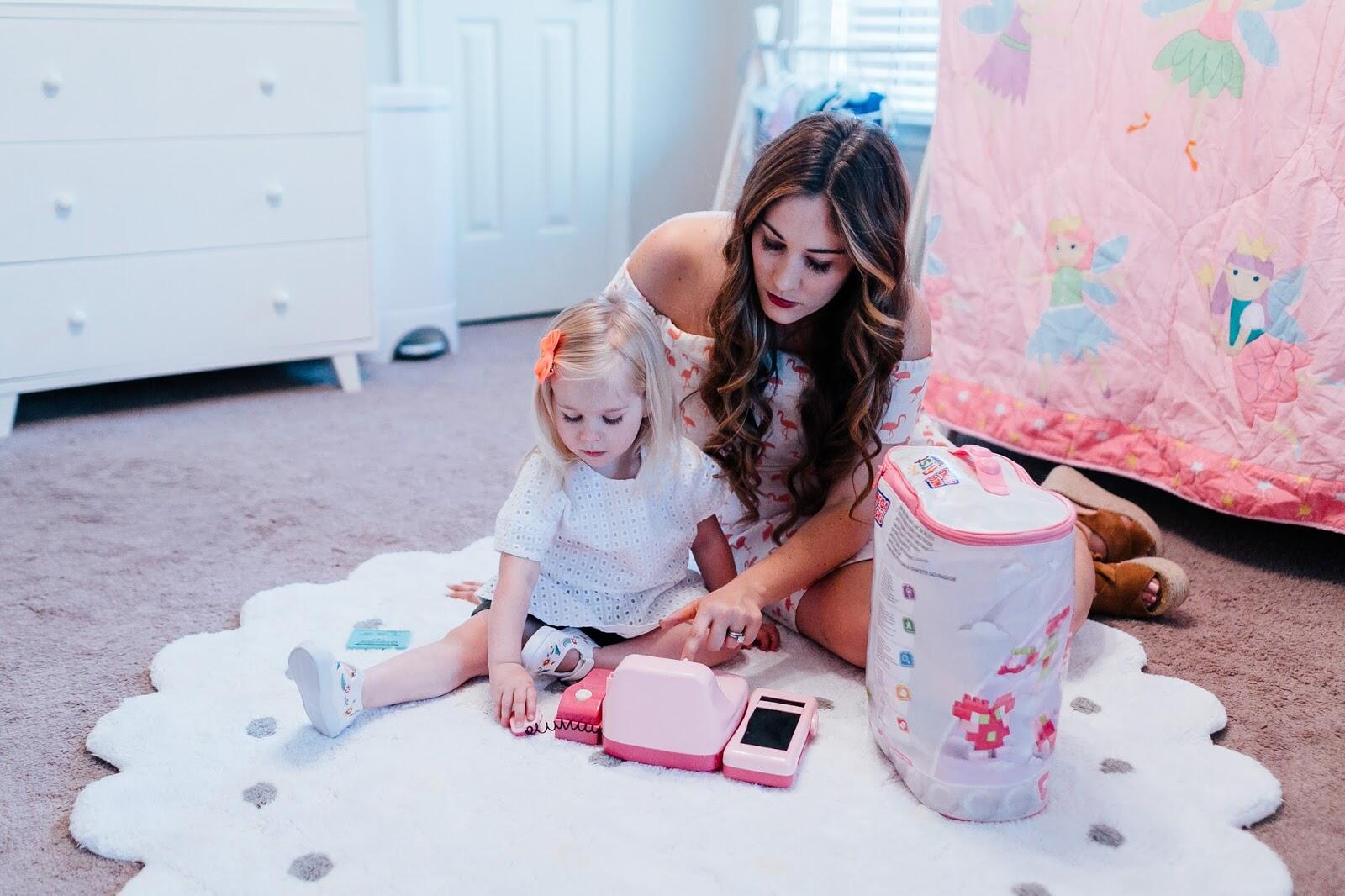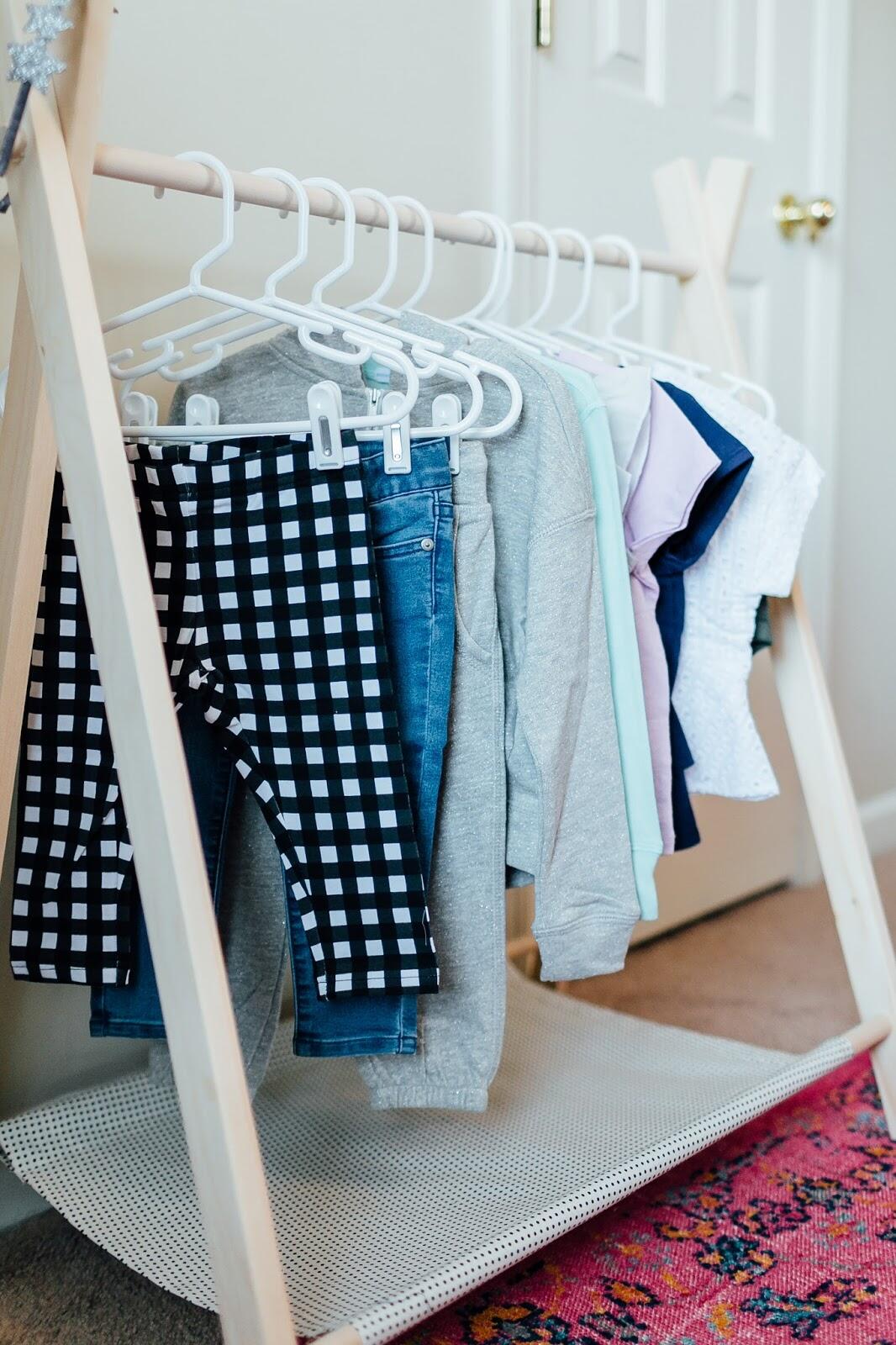 JavaScript is currently disabled in this browser. Reactivate it to view this content.