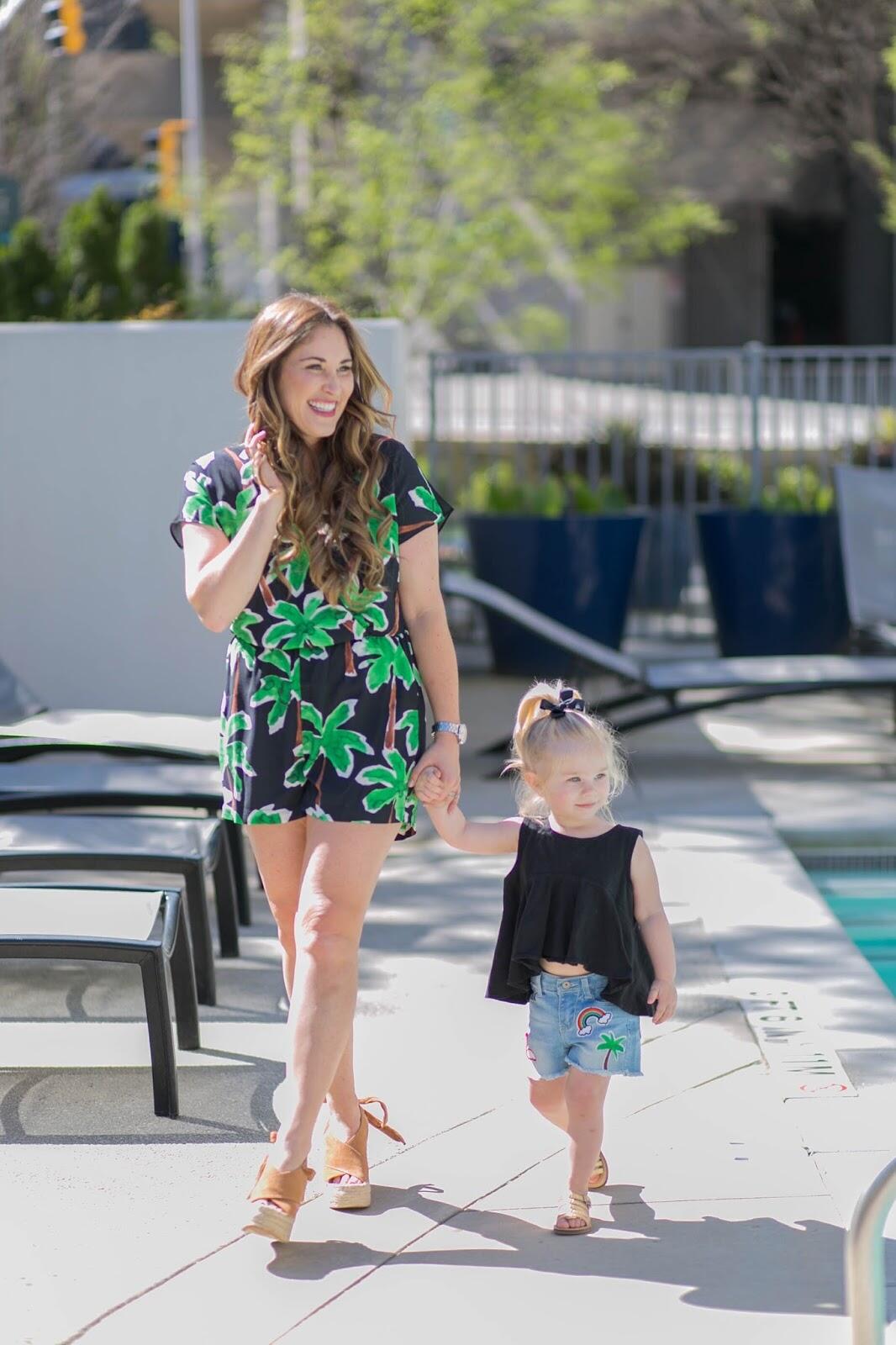 On Me:  Romper c/o // Wedges c/o // Watch c/o // Bag c/o // Ring c/o
Leighton and I took our first road trip together of 2017 just a couple weeks ago when we went to Atlanta for the weekend.  And let me tell you…traveling with a child is SO different than traveling alone.  There is SO much planning and packing that goes into it.  If you've got any trips coming up with your children, don't worry, I'm here to help you with the 9 items you must include in your packing list for kids:
 1.)  Wipes and/or Kleenex.  Spills, runny noses.  These solve most every in vehicle problem, and trust me, there will be quite a few.
2.)  Bottled Water.  Stay hydrated.  I hate having to stop any more than I have to while on a road trip, so I love stocking up on water for me and for Leighton.
3.)  Trash Bags.  Disposing of food containers and all those dirty wipes and Kleenex.  I try to keep my vehicle as clean as organized as I can on trips, so trash bags are a must have.
4.)  Medicine and First Aid Kit.  I usually take Dramamine and Tylenol when I travel because of my motion sickness, so these are a must.  And a first aid kit is perfect for any little boo boos or other things that may come up.
5.)  Snacks.  If there is 1 thing you are packing, this should be it!  A hangry kid is not a happy kid…especially when on a road trip.
6.)  Blankets.  I don't know about oyu, but I always get so chilly on road trips.  Chances are if I'm cold, so is Leighton.  If I have any chance of her napping on the trip, I make sure I pack cozy blankets and even pillows.
7.)  Cooler.  You will definitely want this for your snacks and bottled water to stay cold during your road trip.
8.)  Toys.  If snacks are number 1 on my list, toys are number 2!  Kids will eventually get bored.  Save special and new toys for road trips to entertain your child.
9.)  Batteries.  You will want these for your toys or even for your portable dvd remote.  After all the trouble of packing toys, make sure they don't die halfway into your trip.
As much as I try to be prepared for any trip with my packing list for kids, it is always inevitable that we forget to pack something…or lose it…or run out of it.  That's where
CVS
comes in handy!  I can always stock up on some last minute items or pick up the ones I forgot to pack (mom life.)  One of my favorite parts of shopping at CVS is the ExtraCare Rewards.  Coupons and rewards will be emailed straight to your phone or you an even download the app.  That way, you will always have the coupons with you, whether you're still at home or on the road traveling.
And no matter where you're traveling, there 1,100 CVS Pharmacy and Target locations that offer walk-in care at the
Minute Clinic
seven days a week with extended evening and weekend hours.  And if you have the CVS app, it's so easy to locate a Minute Clinic near you, even when you're on vacation.  You can also use the app to see wait times for the clinic or transfer prescriptions from your store to a location near you while you're out of town.  What are your must have items when traveling with a child?  Have you been to the CVS
Minute Clinic
?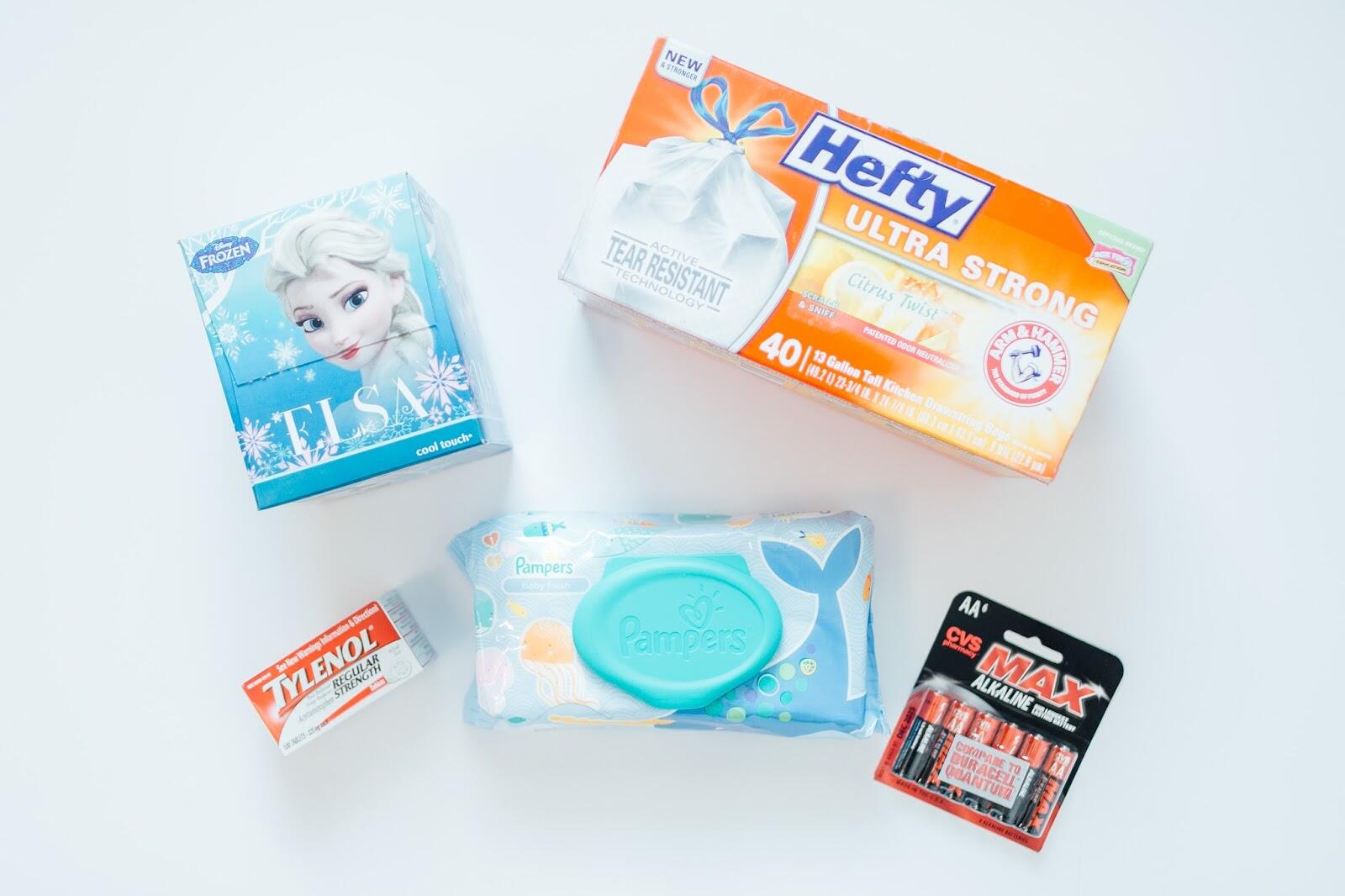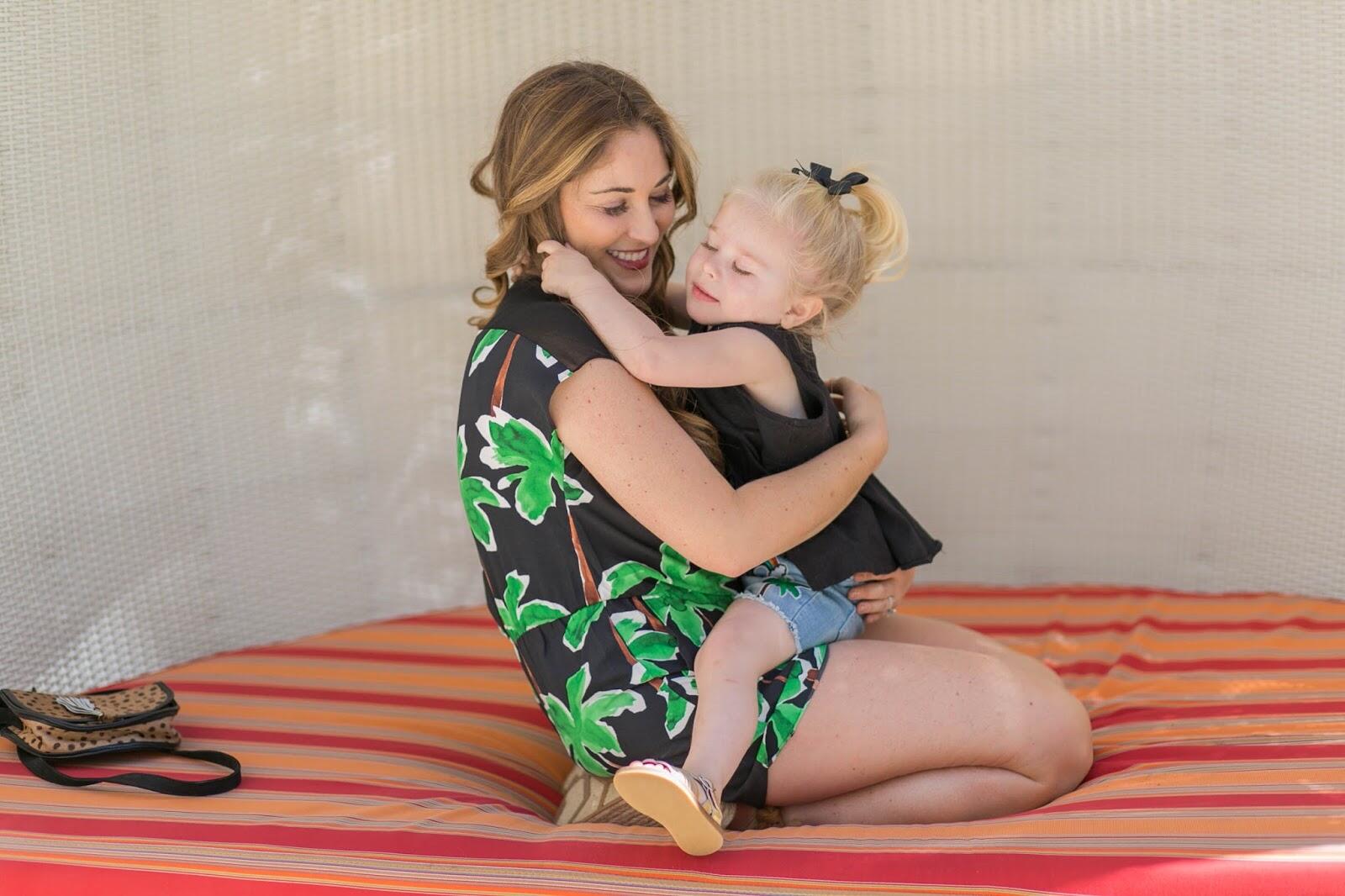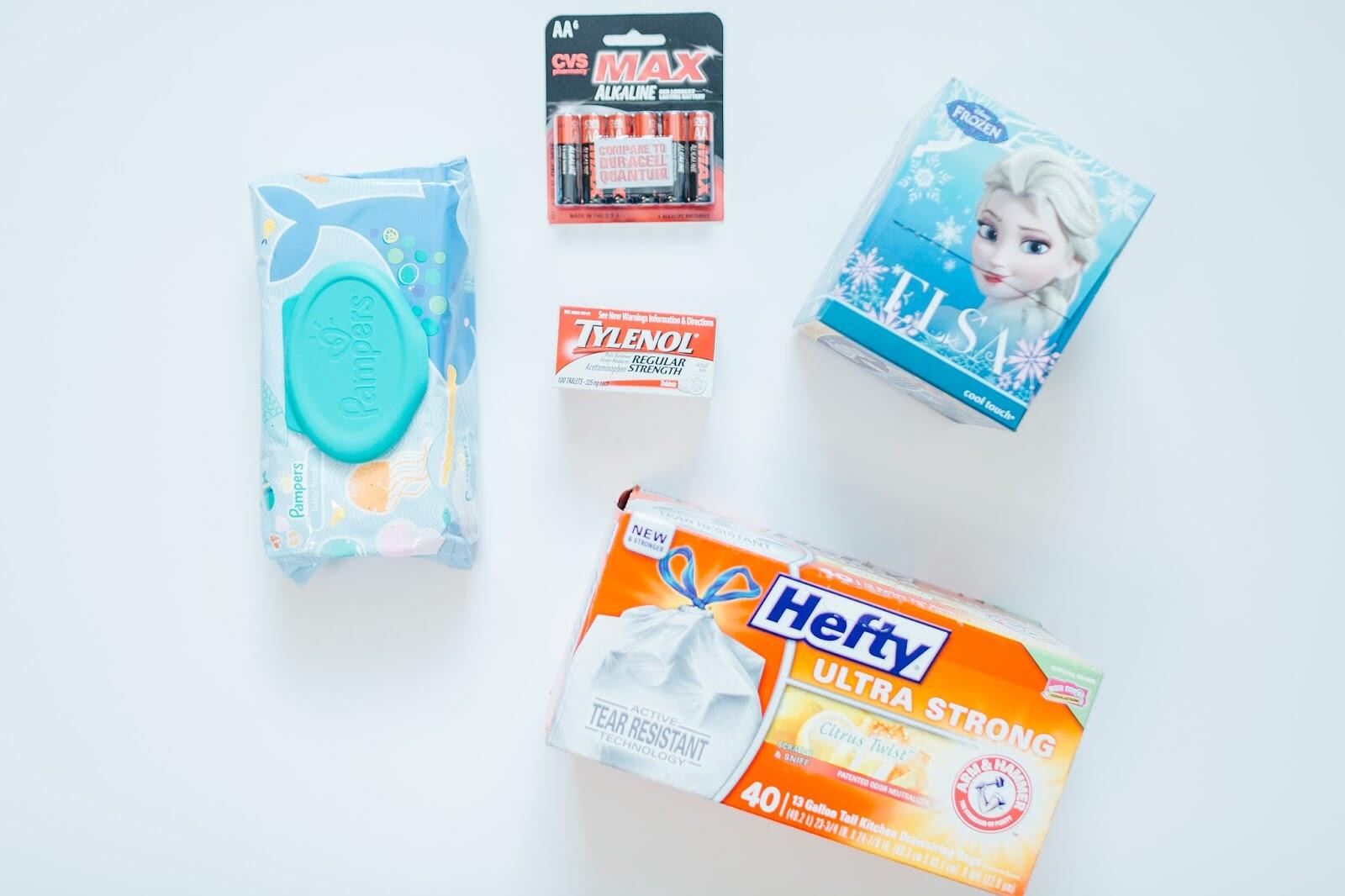 JavaScript is currently disabled in this browser. Reactivate it to view this content.