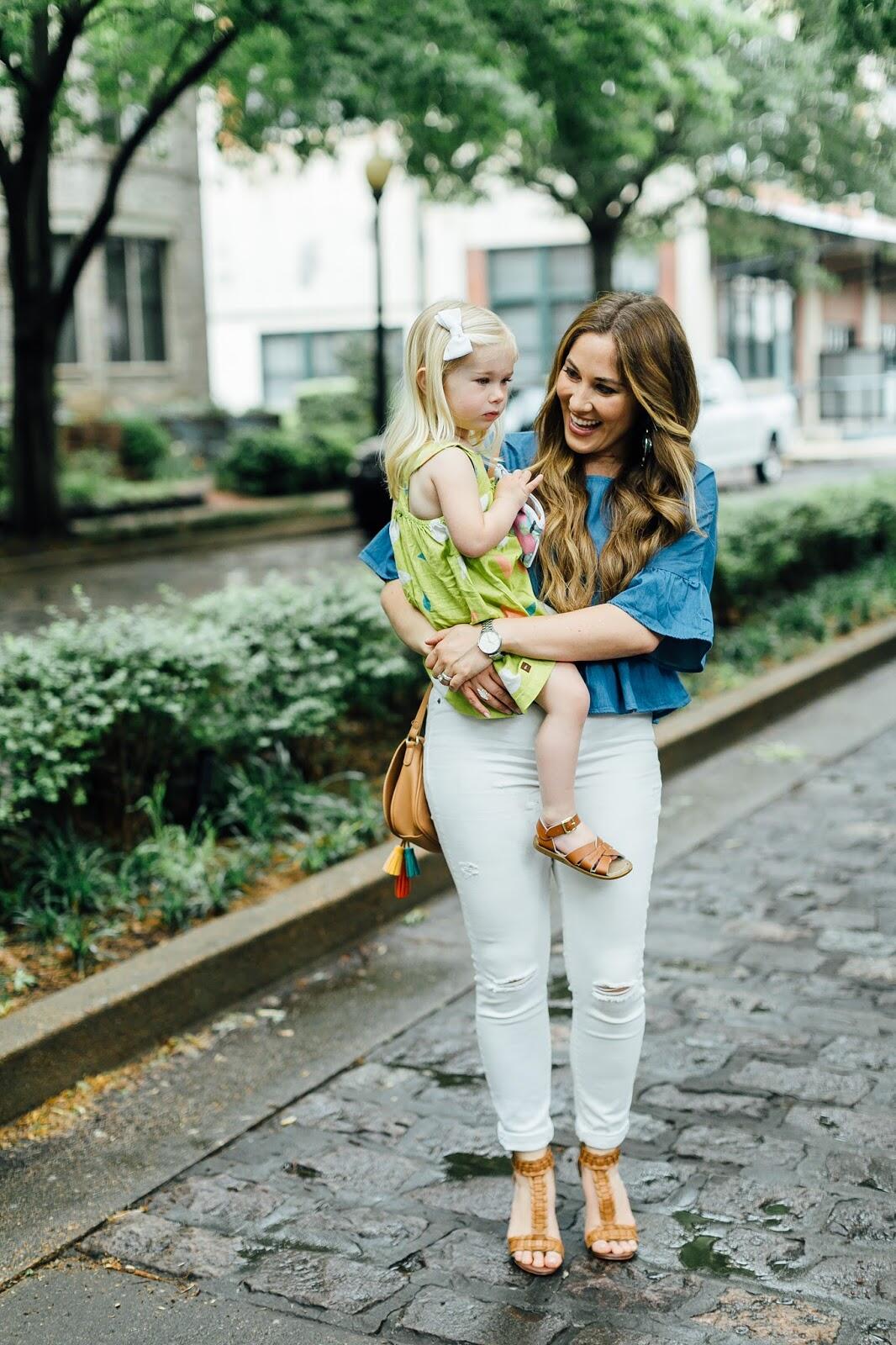 On Me:  Jeans // Top c/o // Sandals c/o // Bag // Earrings c/o // Watch c/o // Ring c/o
Here we are in arguably the best moment of our entire lives – motherhood – and we can't even enjoy it because we're too riddled with guilt to do so.  Whether it's the perfect supermom making you feel guilty, your spouse or even yourself, it is time to stop it right now.  It is time to build each other and ourselves up.  And I'll go ahead and let you in on a little secret, there is NO perfect mom.  Okay, so there may be some who are in amazing shape and spend countless hours with their kids each day.  But, maybe they have a messy house and are stressing about that (or hiring a housecleaner!) and about not having free time to themselves since their children were born.  My point??  The grass always looks greener on the other side (and on instagram!) But it's not, it's just not.  Every mom is struggling with something and second guessing some aspect of her life, possibly including mothering.
In honor of mothers day and all the amazing moms out there (yes, every single one of you), I wanted to share 5 reasons to stop the mom guilt now.  Seriously, just stop it.  We are WAY too hard on ourselves.  Let's stop beating ourselves up and enjoying the entire journey of motherhood.
1.  It is completely counterproductive.  The more time we spend feeling guilty, the less time we actually have to spend just loving on and enjoying our children.  And then what happens?  Honestly, I end up feeling even more guilty for missing out even more.  It's a vicious cycle.  All they want is our love and attention.  We are all just trying to do the best we can!  And that means spending time with our kids, working, cooking, cleaning, spending time with our spouses, family and friends and then trying to actually have a little free time to ourselves too.  It's a balancing act.  There will never be enough time, just try to focus on quality time because that's what matters!  When you're there, try to be truly there.
2.  It is actually good for them to be with other friends and family sometimes.  So you asked your mom to babysit your child twice this week??  See number 1 again.  There are not enough hours in the day, and it is SO important to still have dates and spend some alone time with your spouse or even some time doing something that is just for yourself, like a hobby.  And honestly, it is good for them to spend some quality time with family too, so don't feel guilty asking grandma to babysit occasionally; your child will love it just as much as grandma will!
3.  We are all human, and we need to show our children this too.  So you finally yelled at your child for the first (or 539th time.)  It happens.  It may be the first time, and it won't be the last time.  But the good take away is that it 's the perfect time to teach your child that everyone makes mistakes, even adults.  You apologize, forgive and forget, and let them know how much you love them and you just want to teach them right from wrong.  They need to hear you say sorry too to learn how to say sorry themselves.
4.   Having a little time to yourself actually helps make you a better parent I think.  Ever heard that absence makes the heart grow fonder?  Well, my mom told me this almost daily, and it is so true about most things in life.  I'm not saying leave your newborn in their crib crying for an hour straight.  Definitely don't.  I'm just saying that we shouldn't feel guilty for working on our laptop for 30 minutes one afternoon instead of playing tea party.  The truth is that sometimes we have to work for a few minutes.  Having time to ourselves resets our batteries and helps to make us more patient, and better parents in my opinion.  I would rather give her my undivided attention in 30 minutes than play tea party with her while having work on my mind and not being able to give her my all.  I would rather be in the moment with Leighton.
5.  It's good for our children to spend a little time doing independent play.  Leighton is an only child, so we rarely get time alone.  She doesn't have any siblings to entertain her, and it shows.  Even at preschool, she rarely plays with other kids.  She wants to play with the adults instead.  I want her to be a strong well-rounded child, and that means playing with other kids, entertaining herself, and also wanting to spend time with her family.  I want her to be able to adapt in this crazy and ever-changing world.  And I feel like it's my job to help give her the tools to adapt and make it in the world.  A little time playing alone it good for her, and I'll be there 5 minutes later when she comes back and jumps at my waist and says mama, mama, hold me!  = )  I will always be there, and that is what I want to teach her.  I want to encourage her to step out and test her feet in the water a little, but know that I will be there to help and protect her too.
Leighton and I took these pictures in South Bluffs in Memphis just a couple weeks ago.  As soon as we finished, it literally started pouring down raining!  I was so glad we were able to get some sweet pictures together just in time to go eat a little lunch at Lyfe Kitchen while it came pouring down.  I fell in love with
Leighton's pretty little dress
the moment I saw it.  I loved the pretty pastel green color with the fun and vibrant geometric shapes on it.  And of course, we can't forget her
adorable little Saltwater sandals
.  Her entire outfit is from Tea Collection.  If you haven't heard of
Tea Collection
yet, prepare yourself, you will be obsessed.
Tea Collection
is a globally inspired children's clothing line, and their current collection is inspired by Australia.  They want to help kids discover the world and learn that no matter where we live or what language we speak, there is so much we all have in common.  Every purchase at Tea Collection gives back to the Global Fund for Children.  Make sure you use code
WIMIHH to save $25 off a $50+
full priced order at Tea Collection now through  May 14. 
Valid for new customers only.  Valid through May 14 at 11:59pm PT.  Does not include Patagonia, Saltwater or Livie & Luca.  Discount taken will be pre-tax.  No adjustments on previous purchases.  Not redeemable for cash.  Cannot be used towards the purchases of gift cards.  Limited stock on hand.
  Do you have mom guilt?  What are your best tips at dealing with it?  Are you as obsessed with
Tea Collection
as we are?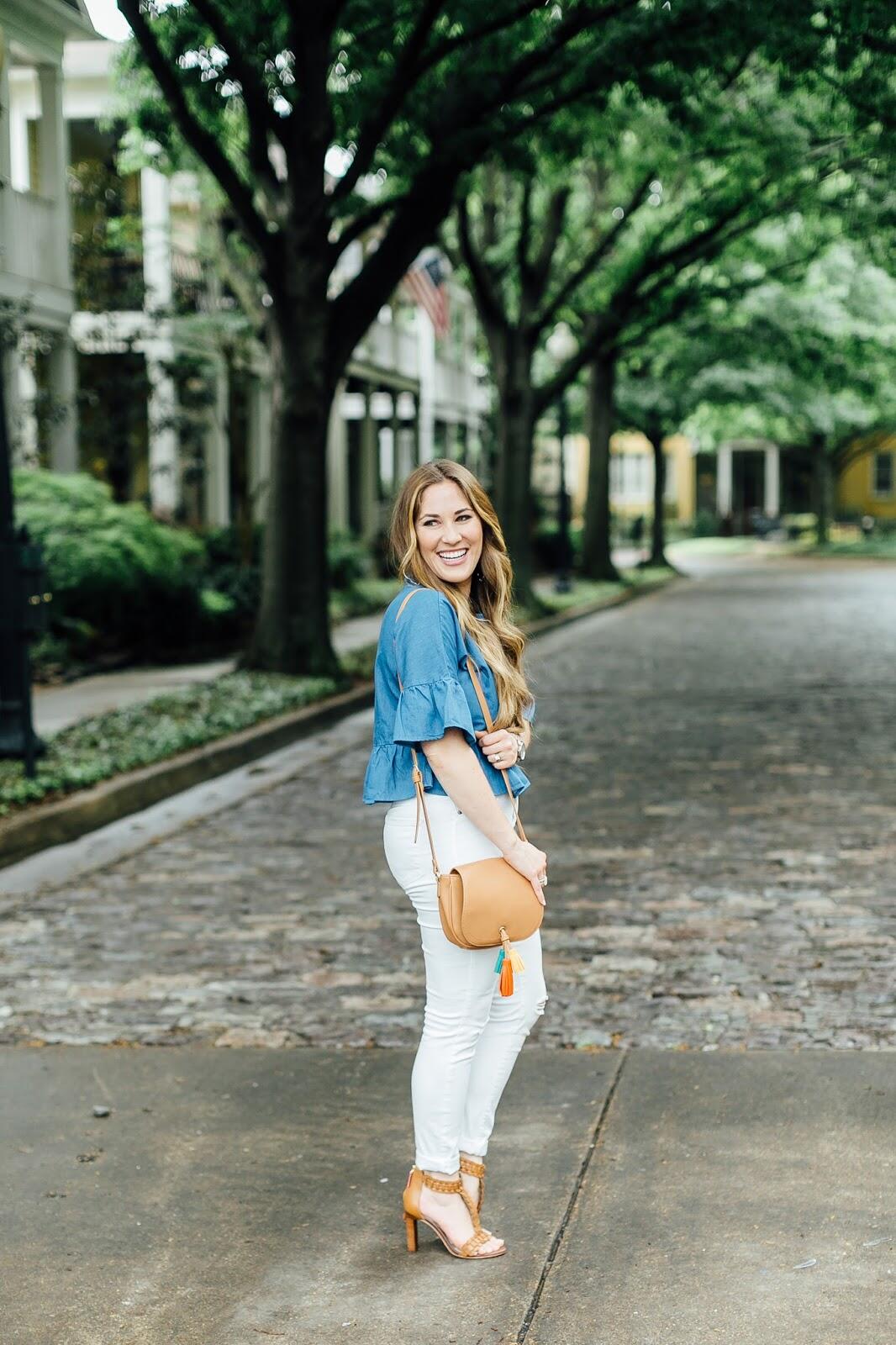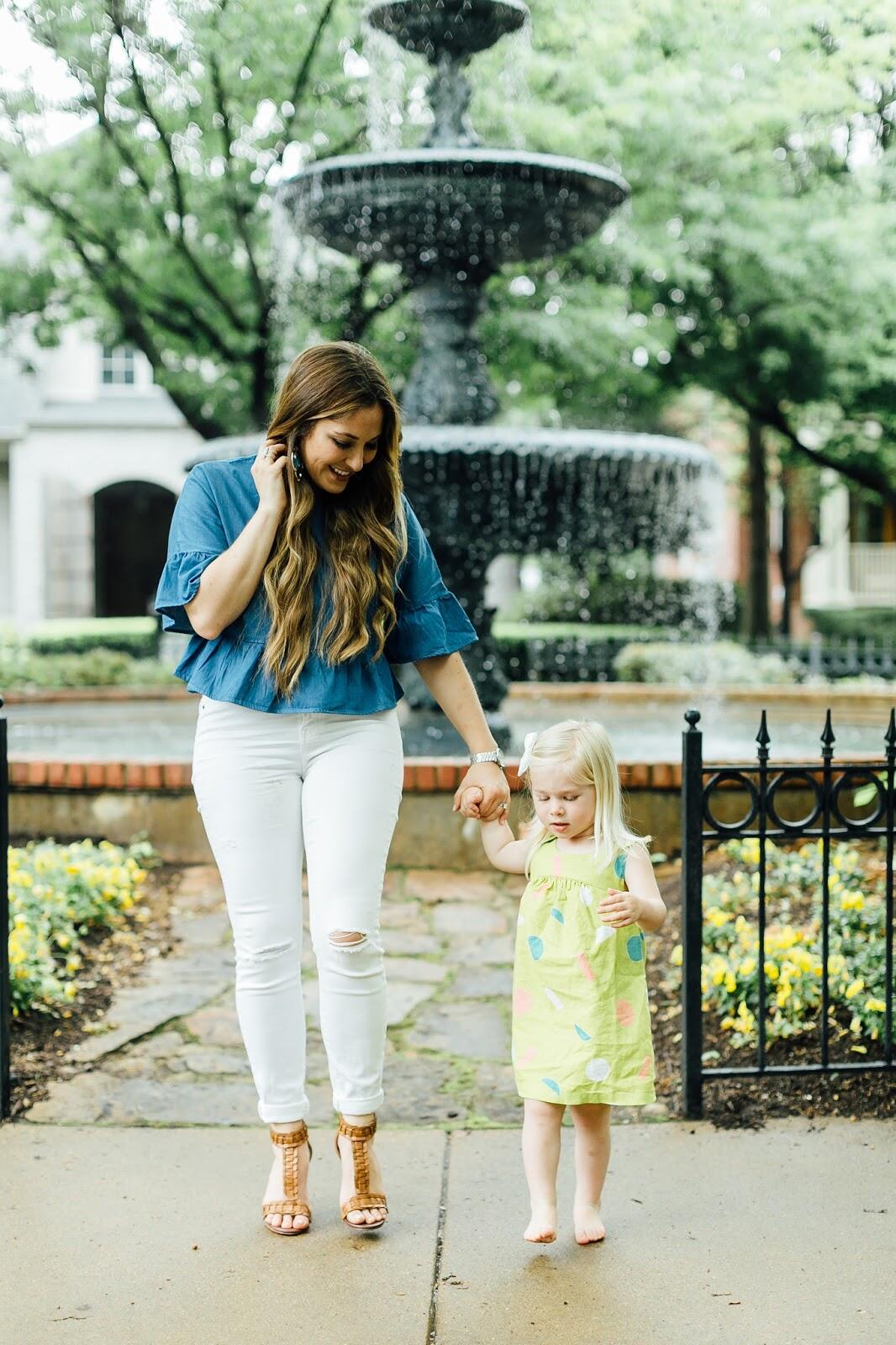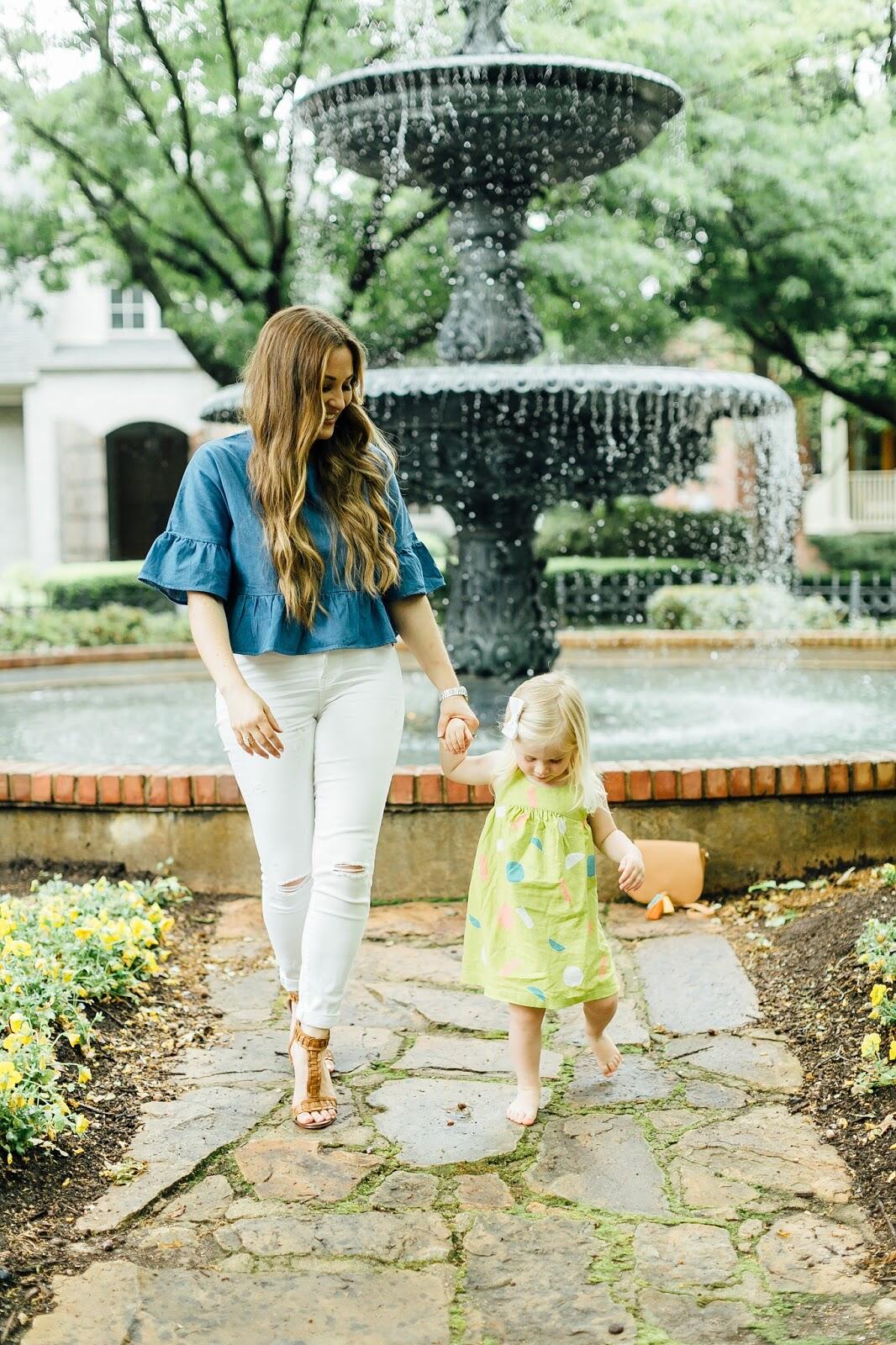 JavaScript is currently disabled in this browser. Reactivate it to view this content.