This is a sponsored conversation written by me on behalf of Mott's®.  All opinions are 100% my own.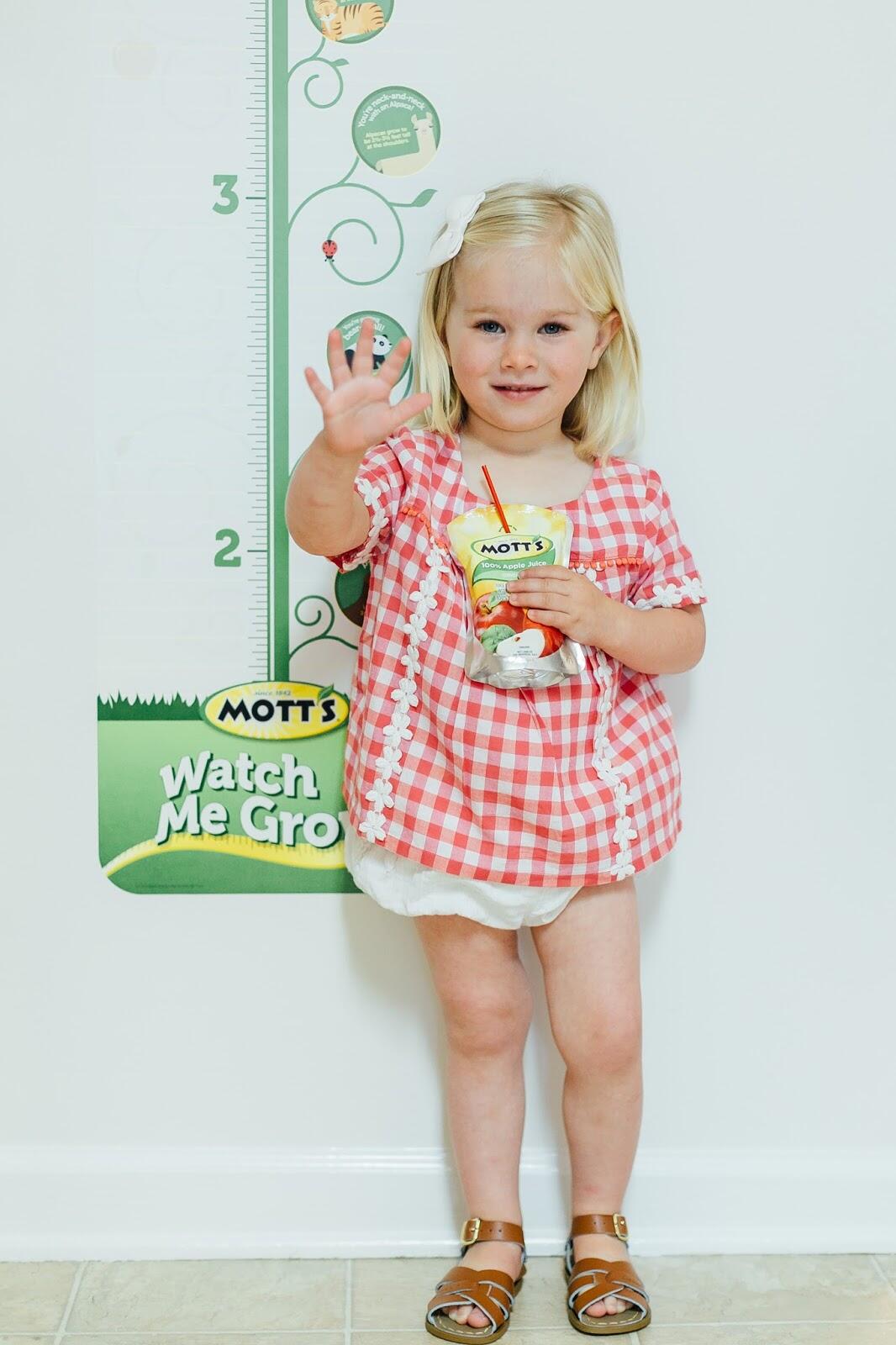 On Leighton:  Shorts c/o // Top c/o // Sandals c/o // Bow c/o
Y'all have heard me talk time and time again about Leighton's teeth defect, and because of that, we have to stay away from added sugar in her foods and drinks.  Over the last 2.5 years, that has meant no juice and no snacks unless they are sugar free snacks.  I was SO excited when I found out that Mott's recently came out with 100% juice pouches and apple-sauce that are unsweetened.  That means they have no added sugar in them.  Mott's is only filled with real fruit goodness which is a great source of vitamins that will help your child grow strong.  I trust that Mott's juices and sauces will be great for Leighton.  Whenever I stop by Walmart, I always make sure to stock up on the Mott's products that Leighton loves.  And they are super easy to find when I go to the apple/fruit sections of Walmart.
When Leighton was born, she was only a little over 6lbs.  She was a tiny little thing, and I remember being scared because she seemed so fragile.  Well, that didn't take long to change at all!  She is now in the top 90% for height and weight in her age group.  She is 35lbs and 36 inches tall.  Little did I know that one day I wouldn't have to stress over what she is eating, how much she is eating and if she is growing enough.  She is a pretty good eater overall, and I trust that Mott's is good for her, and she certainly loves these sugar free snacks!
I love that I can count on Mott's to offer good food and drink options that are great for snack time, meals or even school lunches.  And I'm glad that I don't have to worry about what is in their products, because I know it's just real fruit.  And let's be honest, fruit is already sweet enough without loads of added sugar in it.  Mott's is full of exactly what it should be – real fruit.  Now I can just relax and let her be a normal kid and try these snacks occasionally without worrying about her teeth when she eats and drinks Mott's products.  As as matter of fact, the day we took these pictures was the first time Leighton EVER had juice!  She loved it.  Mott's doesn't just want to offer food choices for your child, they want to help your child be healthy and grow up strong.
This year to celebrate Mott's customers and all our growing little ones, Mott's and Walmart want to help you track your child's growth and ensure that all children are given the chance to grow up big and strong, so they are giving away a free growth chart.  To get the free growth chart from Mott's, just visit Walmart and purchase $10 worth of Mott's juice or apple-sauce products.  Register for the Mott's offer
here
.  Upload your receipts
here
 now through 9/15/17.  Once your receipts are verified, you will receive your very own growth chart in the mail.  = )  You can easily find Mott's juice items in the juice section and Mott's sauce items in the apple/fruit sauce section at your local Walmart!  Have you tried Mott's unsweetened apple-sauce or juice yet?  Have you got your free growth chart yet? What are you go-to unsweetened snacks for your children? I'd love to hear!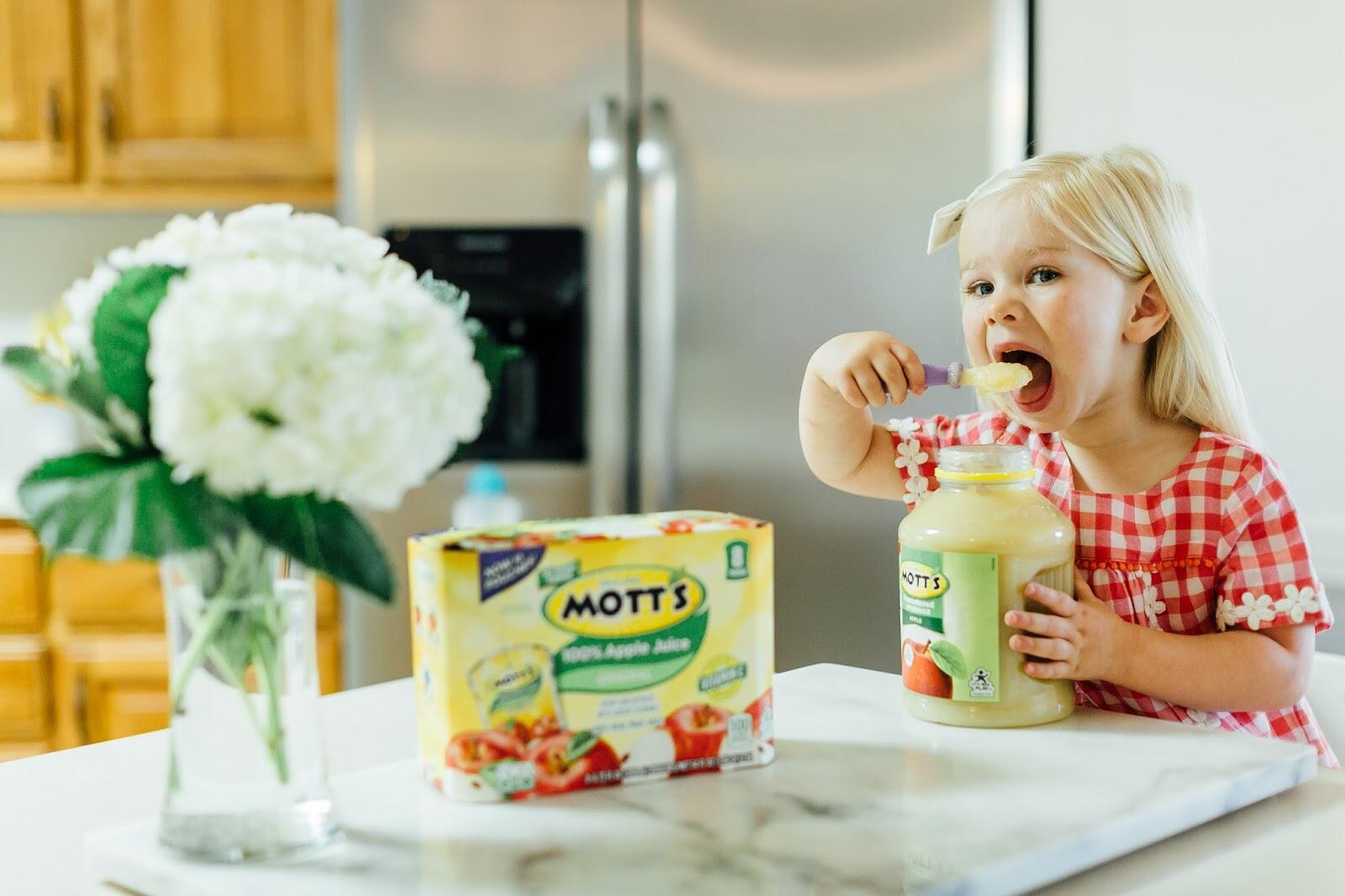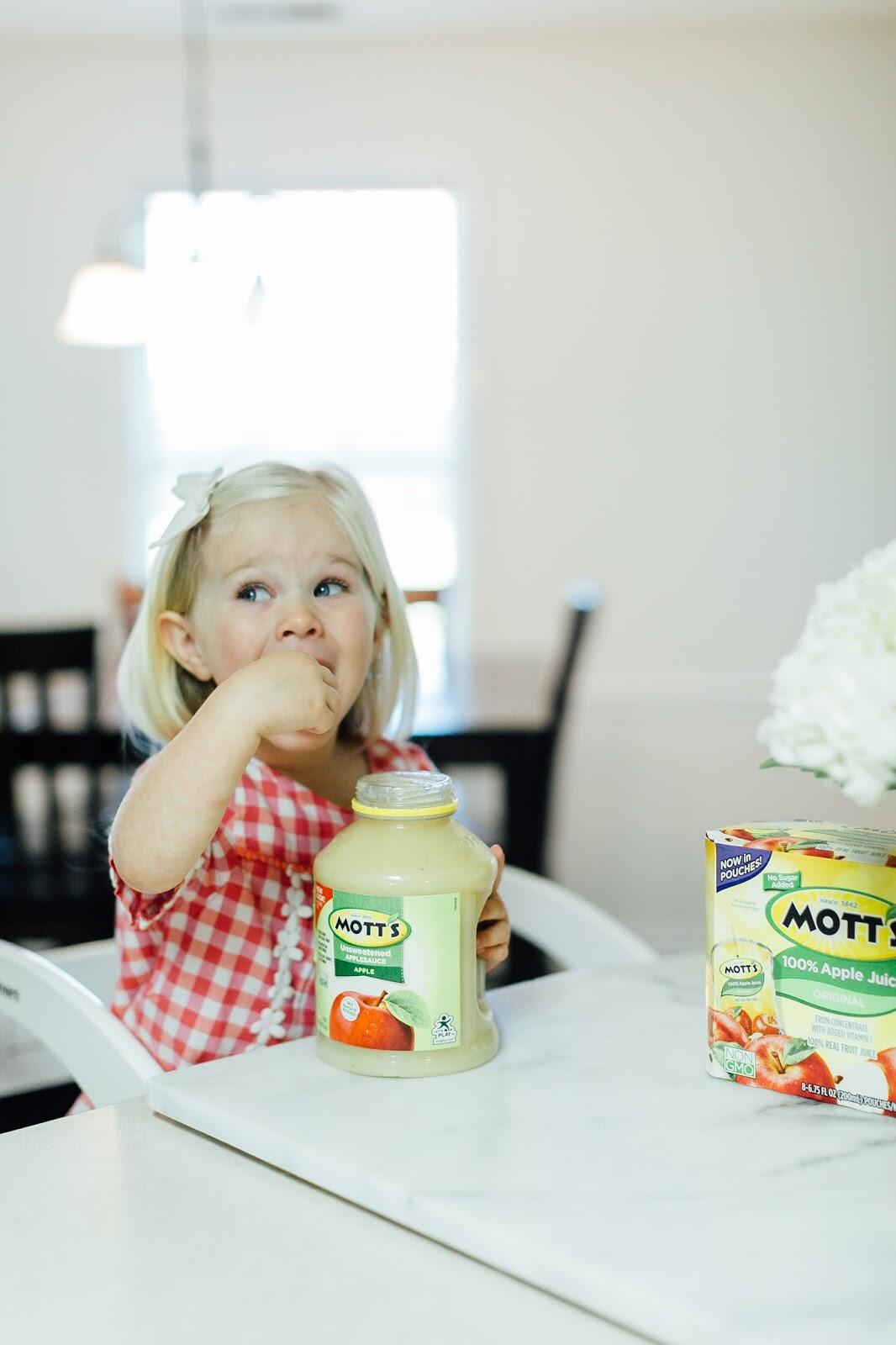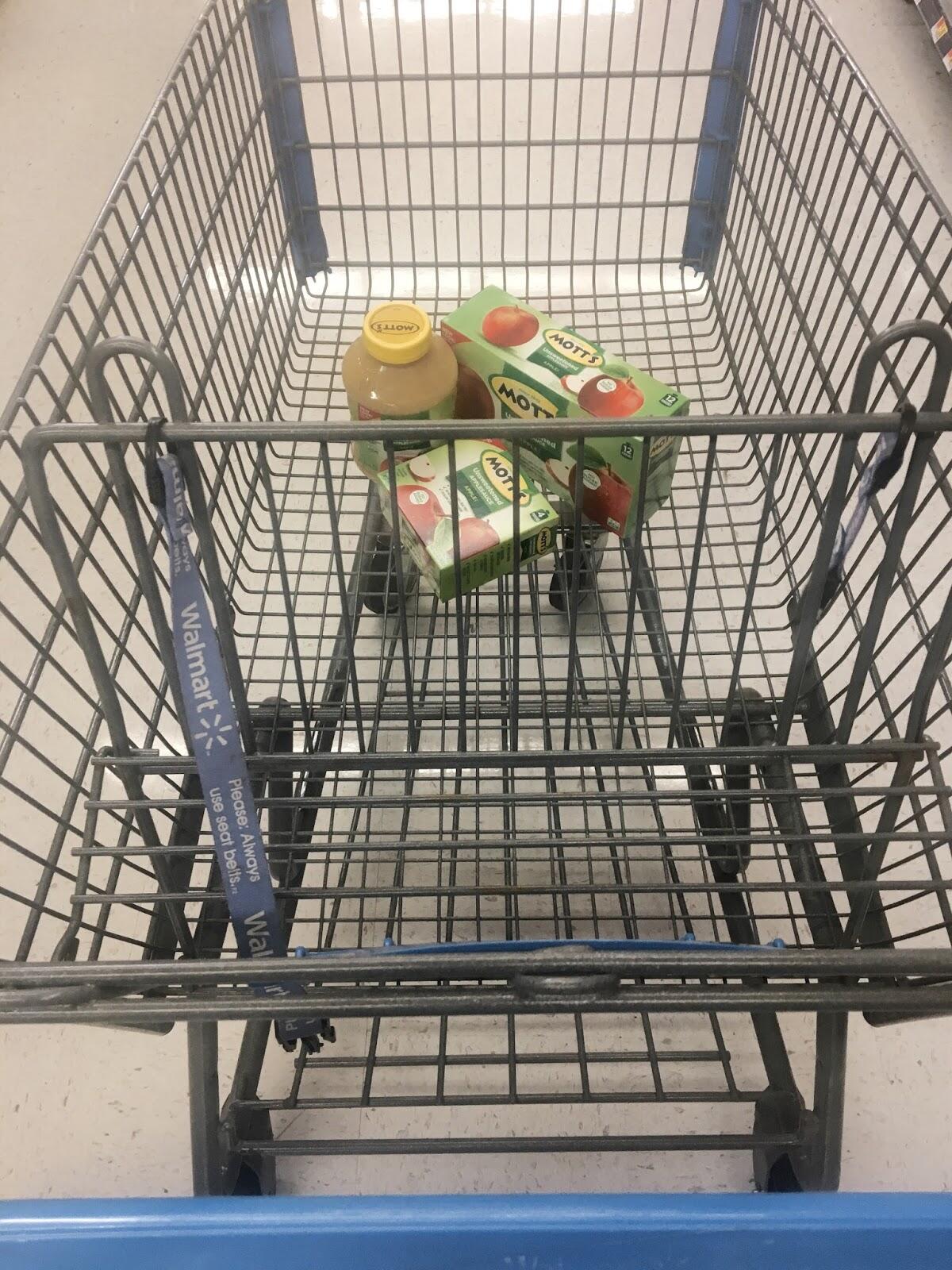 JavaScript is currently disabled in this browser. Reactivate it to view this content.