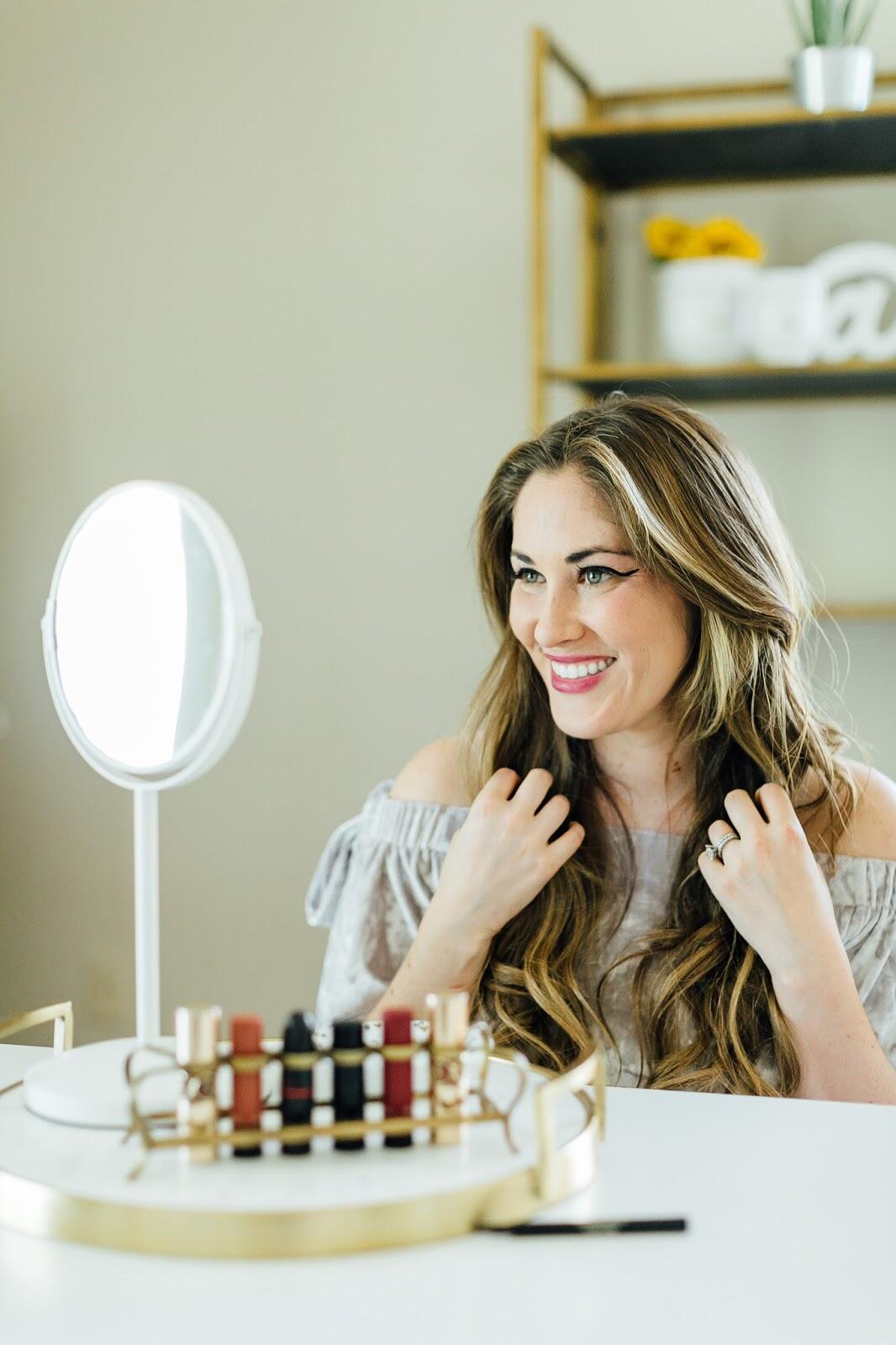 Dress c/o // Eyeliner c/o // Tray // Lipstick Holder // Desk c/o
I'm going to give it to you straight.  I don't wear eyeliner much these days, and I have NEVER done winged eyeliner…but I've always wanted to!  If you're like me, and you've never done one, it can definitely be intimidating.  That's where the new
Clarins 3-Dot Liner
comes into play.  I just started using it a couple weeks ago, and I promise you will be able to do winged eyeliner in no time!
What makes this eyeliner different is that it its 3 prong tip.  It gives you serious precision control when applying and also helps you fill in the spaces between each lash dot by dot.  I have never had my eyes pop and look quite this bold, even with my eyelash extensions.  If you don't believe me, take a look at the 5th picture below where I have done my left eye but not my right.  I seriously cannot believe the difference!  This eyeliner helps you master the perfect line and winged eyeliner in just a few seconds flat! So here is my winged eyeliner tutorial for beginners like me!
1.  Start from the outer corner of your eye, and draw a diagonal line up and towards the outer corner of your eyebrows.  Stop at about halfway from your brows.
2.  Start just a little below the line you just drew, and attach a line from there to the bottom center of your eyelid.
3.  Start at the inner corner of your eye and draw a thick line that runs all the way to the line you just drew.  Now color it all in.  You should be left with a line that is thinner at the inner corner of your eye and gets thicker as it gets to the outer corner of your eye.  At the outer corner, it should have a wing.
Once you start playing around with this eyeliner and try the winged look, I promise it is so much easier than it looks or sounds!  I just love how it gives my lashes so much more volume, and I love the dark and intense black color.  It instantly takes your look from day to night.  Have you done winged eyeliner before?  Have you tried
Clarins 3-Dot Eyeliner
yet?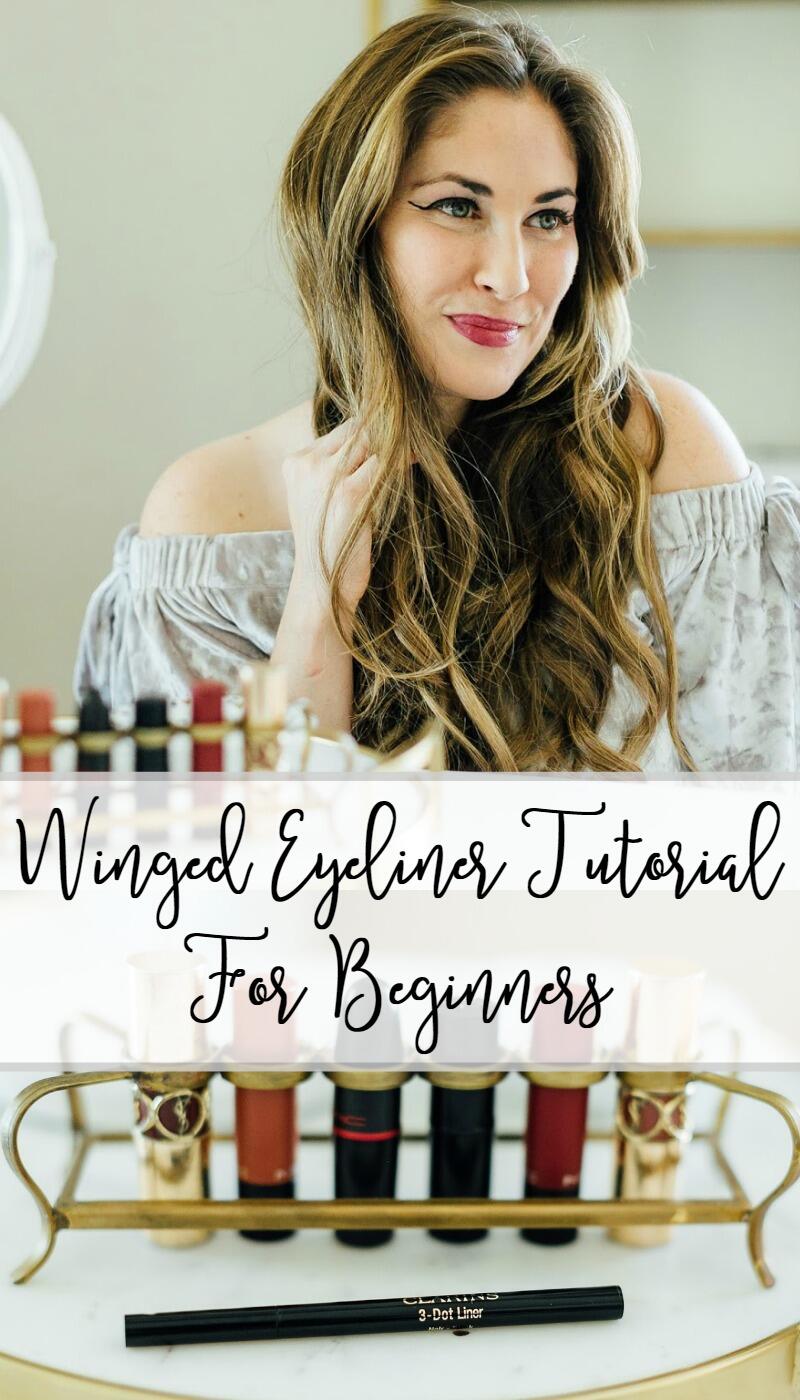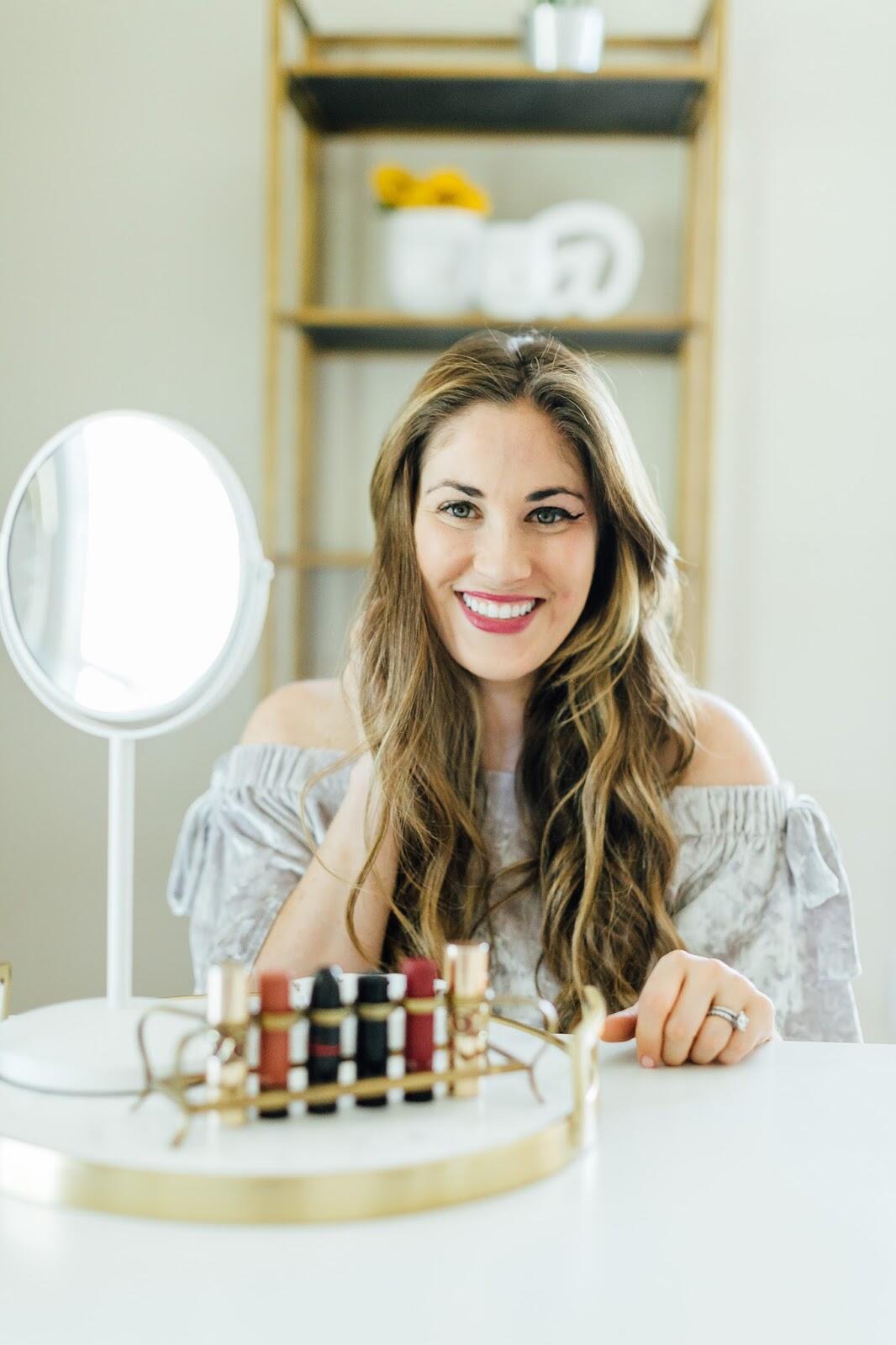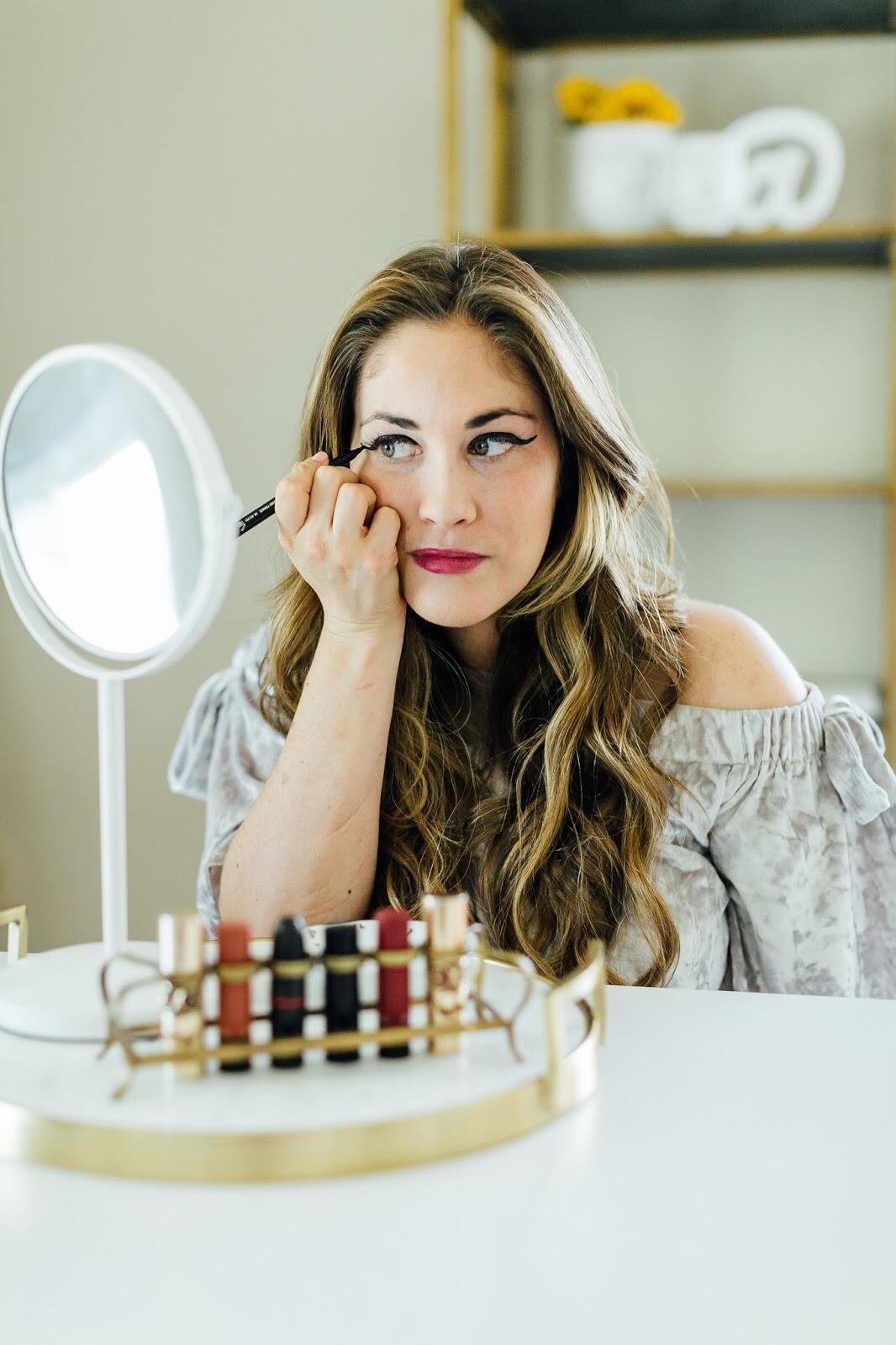 JavaScript is currently disabled in this browser. Reactivate it to view this content.