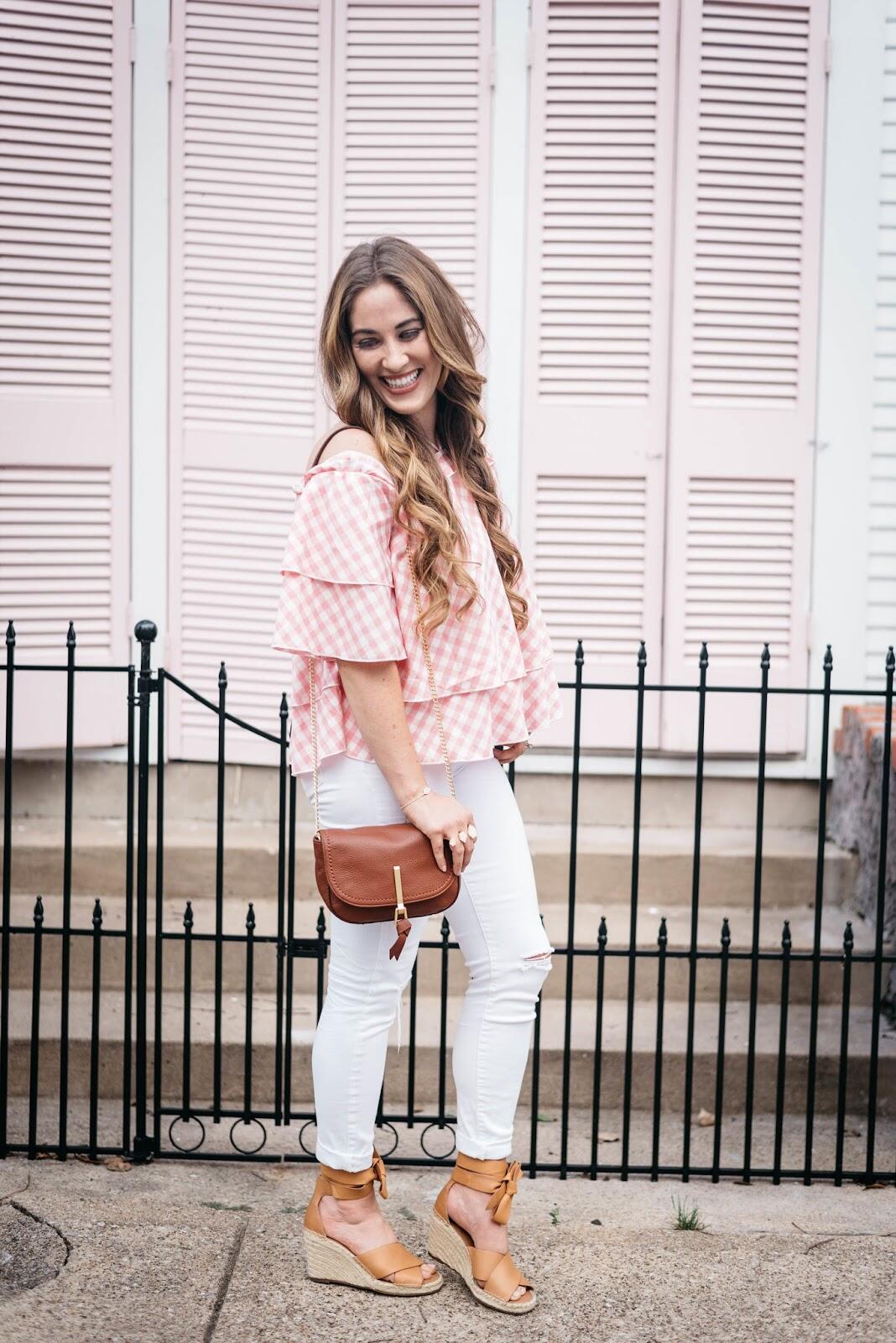 JavaScript is currently disabled in this browser. Reactivate it to view this content.
Let's be real, most of us do the bulk of our clothes shopping online now, right?  I mean who has time to go into stores every time we need to pick up an item?  I wish I did, but it just doesn't happen much these days!  We are all starting to do more of our clothes shopping online, but it can sometimes be a little tricky to get sizing correct and find the right pieces for the right price.  Collins and I are both wearing pieces from ASOS today, and since I am constantly asked how certain brands or pieces fit, I thought I would share some of my favorite tips to help you get the most for your money when clothes shopping online.  No one wants to have to exchange or return a ton of stuff because they're not happy with their purchase.  What are your favorite stores to shop at online?
1.  Use retailmenot when you can.  Before I ever shop online, I always check out this site.  They have the largest database of online coupon codes for the best stores.
4.  Know your measurements.  It doesn't help to know how clothing runs if you don't even know your own measurements.  I know them in inches and centimeters so I can always quickly tell what size will fit at first glance.
5.  If you REALLY want something and it doesn't come in your size, at least size up instead of down.  I promise it's always better to get something a size too big than a size too small because you can always take something in.  And invest in a good tailor; they are SO worth it!  I have even been known to buy designer dresses on deep clearance (I'm talking around $20) and then have it taken in by my tailor for a perfect looking custom fit…for like 90% off the original price.
6.  When clothes shopping online on sites from other countries, I definitely recommend paying for the expedited shipping.  It is usually only a few dollars more but is SO worth it.
7.  Read the details of each item before you buy.  The second most asked question I get about clothes shopping online is how do you know if the items are good quality??  Read the reviews for the item if there are any, and make sure you read the details such as the material of the pieces.  If it says sheer, polyester and no stretch, you might want to run.  Most of the time ordering a low quality piece can be avoided just by zooming in on pictures and looking at the material of the clothing piece.
9.  Ask a friend!  When you see me wearing something you like, feel free to ask me what size I'm wearing.  It doesn't bother me a bit.  I text my friends all the time asking what size they got in something when I still can't tell how something will fit when shopping online.  = )