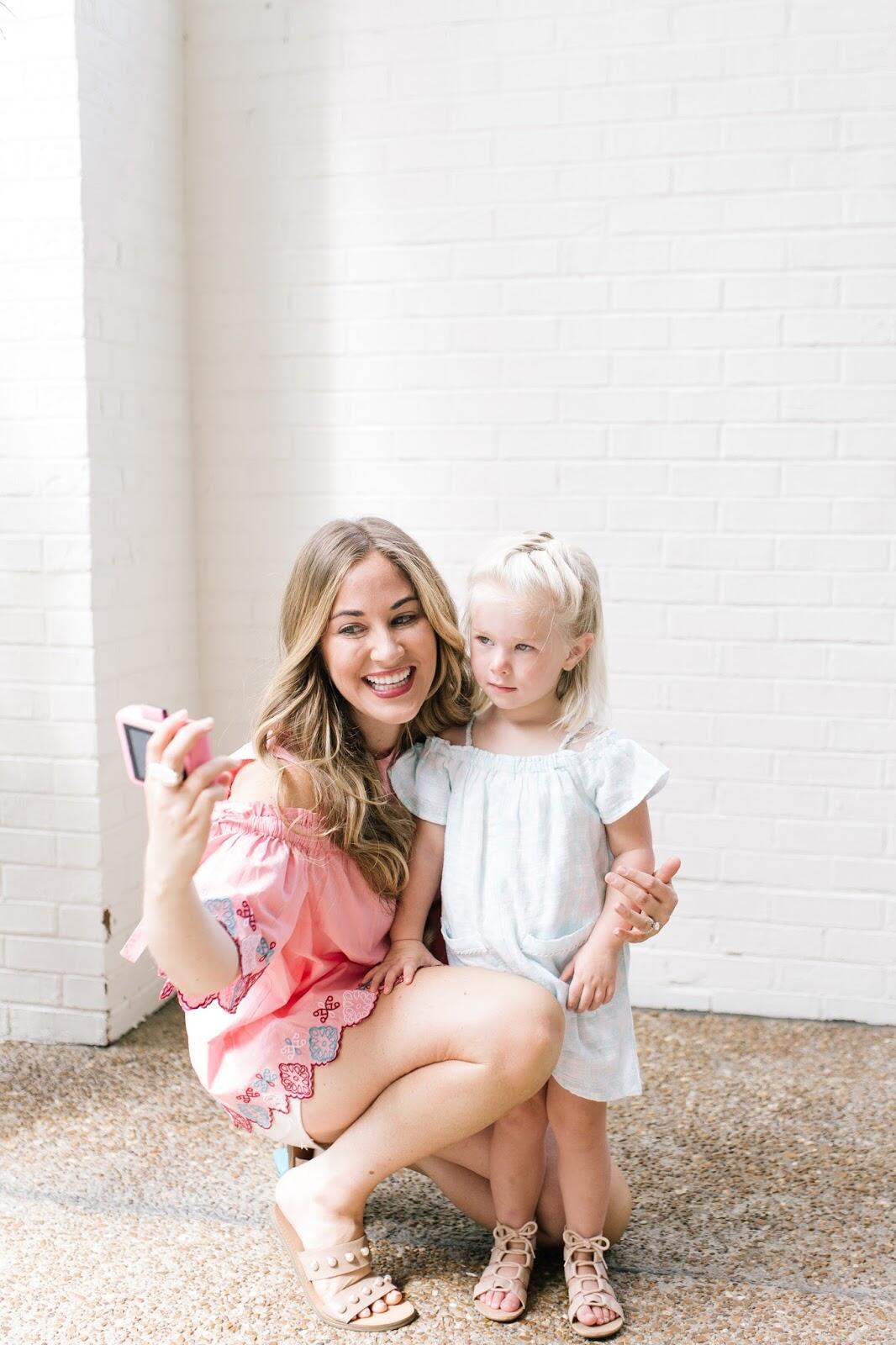 JavaScript is currently disabled in this browser. Reactivate it to view this content.
Happy Monday y'all!  Leighton and I just got back from Austin, and for the first time in a while I finally remembered to pack a camera with me!  With all the work (and fun!) trips that have come up this year, I thought it would be nice to start taking a camera with me to document those moments instead of just having thousands of iPhone pictures stored on my phone.  Does anyone ever even print off photos anymore?!  I am trying to do better about it and take more children photos.  One of my goals this year is to document more moments (but not so much that I'm MISSING the moment) and to try to print off more pictures.  So today I'm sharing 10 fun children photos to take this year.  Some children photos will be sweet and others will be fun, but I promise they will all be pictures that you will cherish.  = )
1.  Make funny faces together for a picture.
2.  Go ahead, snap that picture of your child in the tub.  It will be fun (and embarrassing) to pull out as they get older.  It's kind of a requirement.  = )
3.  Get candid shots when they don't know you're watching.
4.  Take pictures together in iconic spots in your city.
5.  Get someone to snap a pic of you cooking together.  My friend Veronika's Blushing just got pics of her baking cookies with her littles, and they turned out so cute!
6.  Goof off together.  Have a pillow fight or even a tickle fight!
7.  Get someone to take candid shots of you together.  I think one while reading books together would be so sweet.
8.  Children photos of them sleeping.  Is it just me or do they look so peaceful, sweet and innocent while sleeping?
9.  Children photos with their favorite toy.  Before you know it, they will be too old and too cool for that toy that toted around everywhere, so you definitely want to have it documented.
10.  Recreate one of your favorite childhood photos.
What do you think about these fun and sweet children photos opps?  Do you take plenty of pics of the kids?  Share some fun photo ideas you have in the comments below!