This post is sponsored by LILLEbaby, but all opinions are 100% my own.  Thanks for helping me support the brands I love.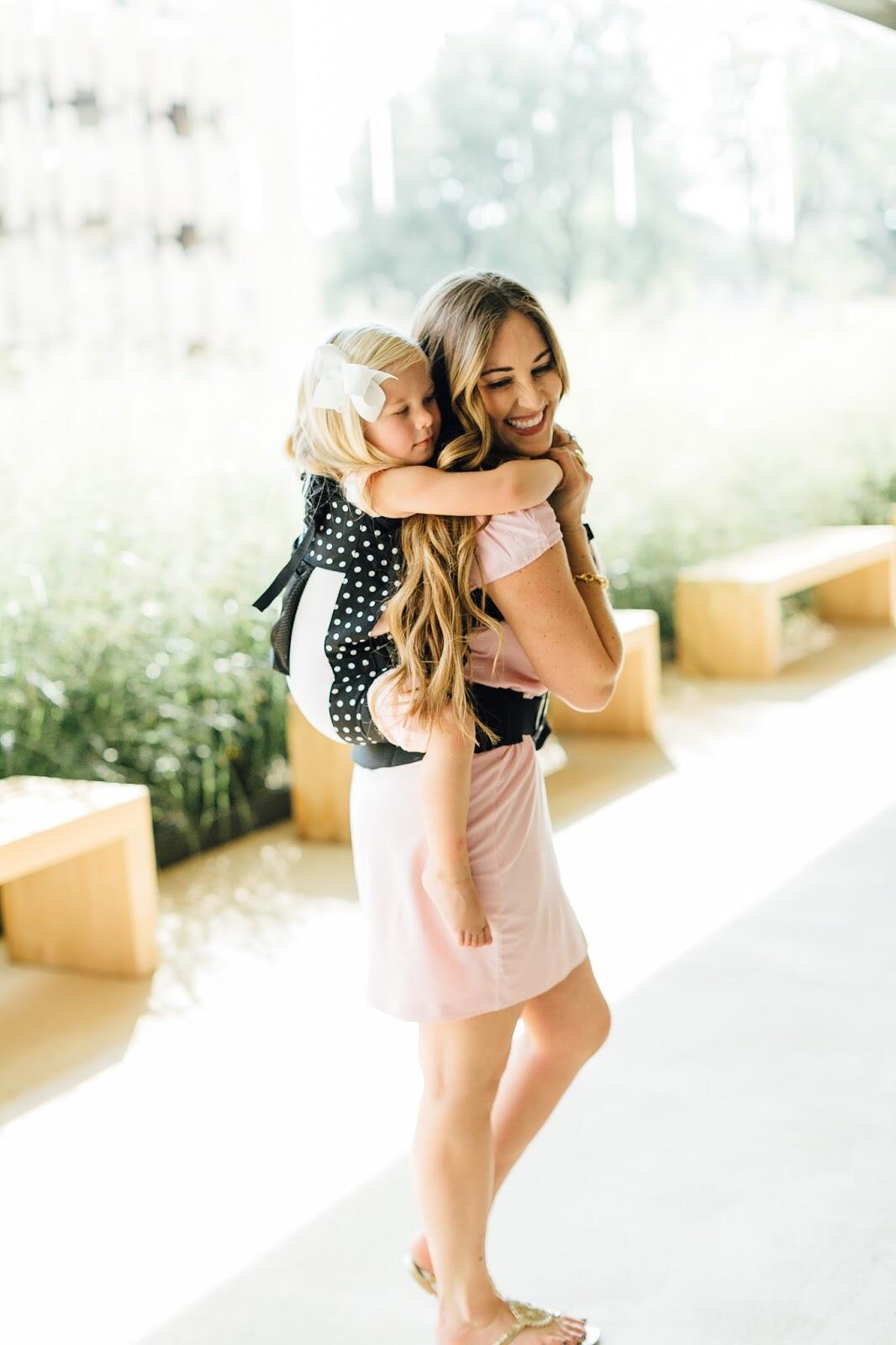 JavaScript is currently disabled in this browser. Reactivate it to view this content.
Hey friends!  It's been a long crazy work week and I'm SO excited that the weekend is finally here!  This past weekend, Shane, Leighton and I finally got to check out the new Crosstown Concourse in the old Sears building in Memphis.  It was so neat!  The place was huge.  It was filled with condos, MemPops, coffee shops, restaurants, a gym, lots of art, and more.  It was such a fun way to spend our Sunday afternoon just walking around, eating and exploring.  We did A LOT of walking though, and I was so glad to have my LILLEbaby carrier with me after a while.  And even though Leighton is turning 3 in exactly 1 month, she seemed to still love it just as much (mom win!)  In honor of Leighton turning 3 soon, I wanted to share 6 things that I wish I would have known before having a baby.  P.S.  Make sure you keep reading below because I'm giving away a LILLEbaby carrier just like the one below.  = )
1.)  You need a tribe.  They say it takes a village, and for me, this was so true.  For the first year I tried to do most I could by myself.  Then I made mom friends and even joined a couple groups on Facebook.  This community has taught me and helped me so much.  Just knowing you're not alone in this crazy new world is so nice.
2.)  Mommy Brain is a real thing.  Seriously.  Now what was I saying…or doing??  = )
3.)  Take most of the advice with a grain of salt…and trust your instincts.
4.)  Don't compare your child, your parenting style or anything else to others.  We are all different for a reason.  What works for someone else may not work for you.
5.)  You will make mistakes.  We all do.  Just do the best you can and move on.
6.)  These moments are so fleeting.  Enjoy every last second of every moment…the pregnancy…the newborn stage…the toddler stage, etc.  They will be the best days of your life.
To enter to win the LILLEbaby carrier, just use the widget below and good luck!  How old is your little one and what is your favorite thing about babywearing?  What do you wish you would have known before having a baby?