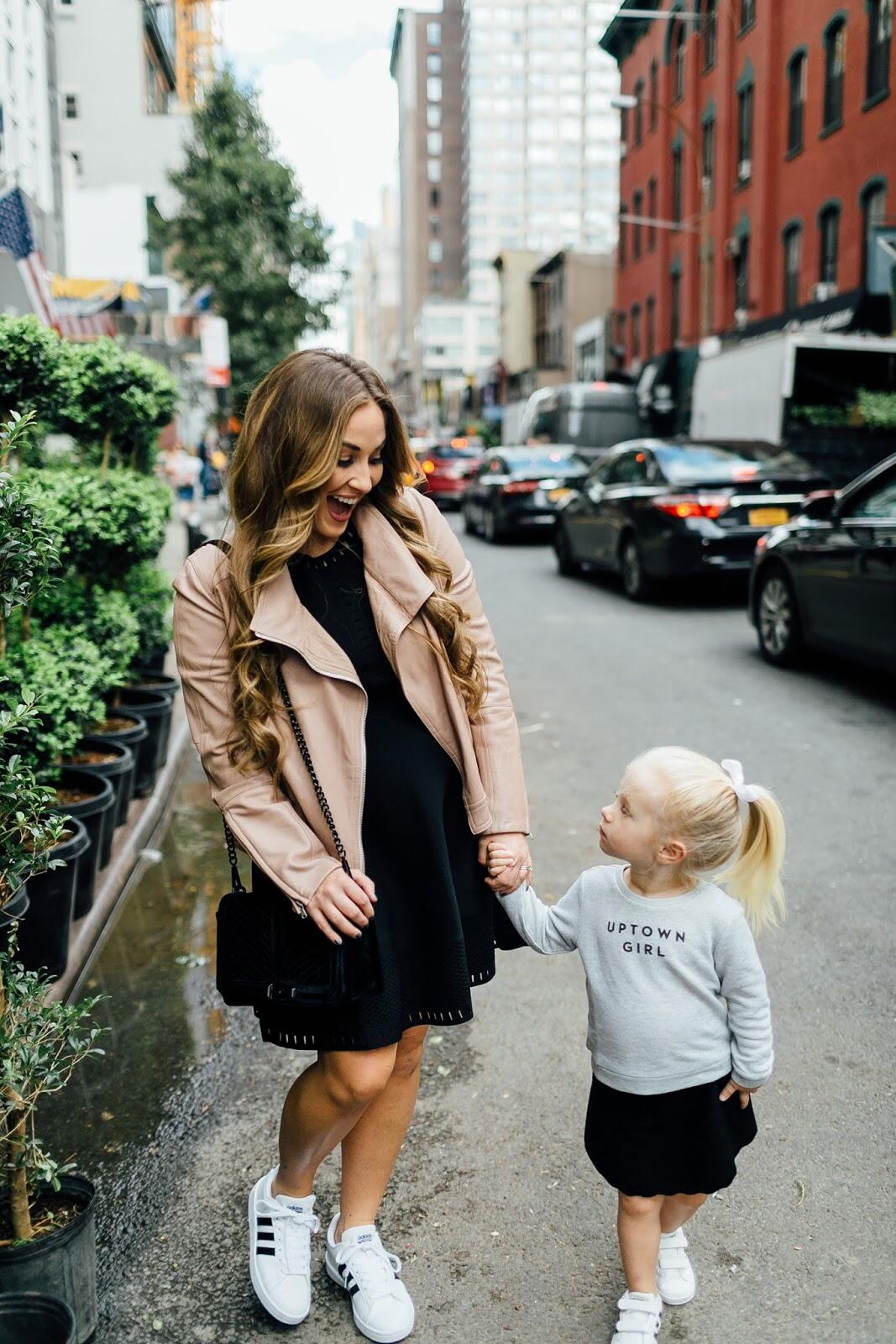 JavaScript is currently disabled in this browser. Reactivate it to view this content.
I can't believe it's already been 2 weeks since my mom, Leighton and I got back from NYC.  It was my third trip to NYC this year, but it was Leighton's first.  I knew I was going to be super busy with New York Fashion Week on our trip (read about it here), but I wanted to make sure that I still got to spend some time with Leighton and that she had a fun and memorable trip too.
It's definitely a different experience coming to NYC with a child, but LC was a trooper.  She got up at 4:00am with us to fly to NY and then stayed up late a couple nights to really take in the city.  = )  She is already asking when she gets to go back on an airplane again.  She loved traveling, and I'm so glad that with all the running around and craziness in that jam packed weekend, the one thing I didn't have to stress or worry about was Leighton since she came along with me on the trip.  For anyone else visiting NYC soon, I wanted to share my top 5 best places to visit there if you're traveling with a toddler, so here's my family friendly NYC travel guide!
Have you been to NY yet?  Have you taken a child? What would be in YOUR family friendly NYC travel guide? Share your favorite places we have to visit there in NY next time we go!