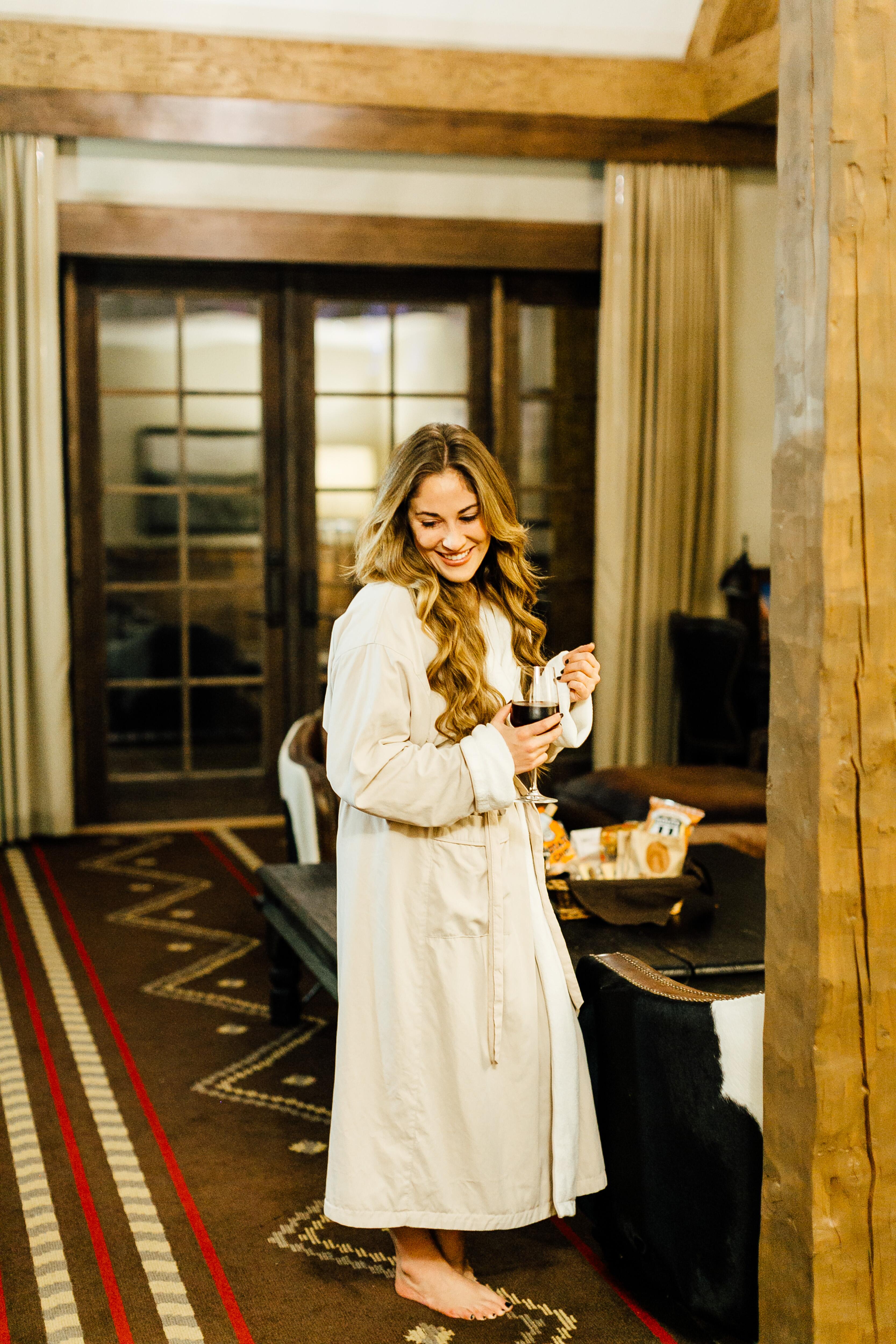 Last week I was lucky enough to get to visit my favorite hotel in the Memphis area, Big Cypress Lodge.  Leighton and I actually stayed there together this same time last year, and we had a ball then too!  This time was a little different though.  Instead of eating grilled cheese sandwiches and chocolate chip cookies before I put her to bed at 7:30 at night, I had a wonderful dinner at the Lookout.  I got the filet, and the entire meal was amazing.  The food was so good, but there was also the incredible view and a great band playing.  Big Cypress Lodge is perfect for a relaxing staycation trip, a girls night or even a date night.
The room at Big Cypress Lodge didn't disappoint either.  It was HUGE and much too big for just one person.  Next time I really might have to invite some of my girlfriends and have a girl's night out here.  The hotel inside Bass Pro may not always be the first place on your mind when you think of a nice hotel, but you would be surprised.  I've stayed at almost every single hotel in Memphis, and Big Cypress is definitely my favorite luxury hotel.  They just opened up their new lobby bar on the 3rd floor that overlooks the Bass Pro, and the rooms feel like oversized cabins in the woods.  The only thing missing is the mountain view!  = )
With the holidays here, it's the perfect time to take a little trip to Big Cypress Lodge whether you're looking for a holiday getaway, a place to put your family up while they're in town, or just a night out.  They have shopping, bowling, shooting ranges, 2 restaurants, a bar and a newly added spa too.  No matter what you're into, you can easily find something to keep you entertained at Bass Pro and Big Cypress Lodge.  Have you been to Big Cypress Lodge yet?