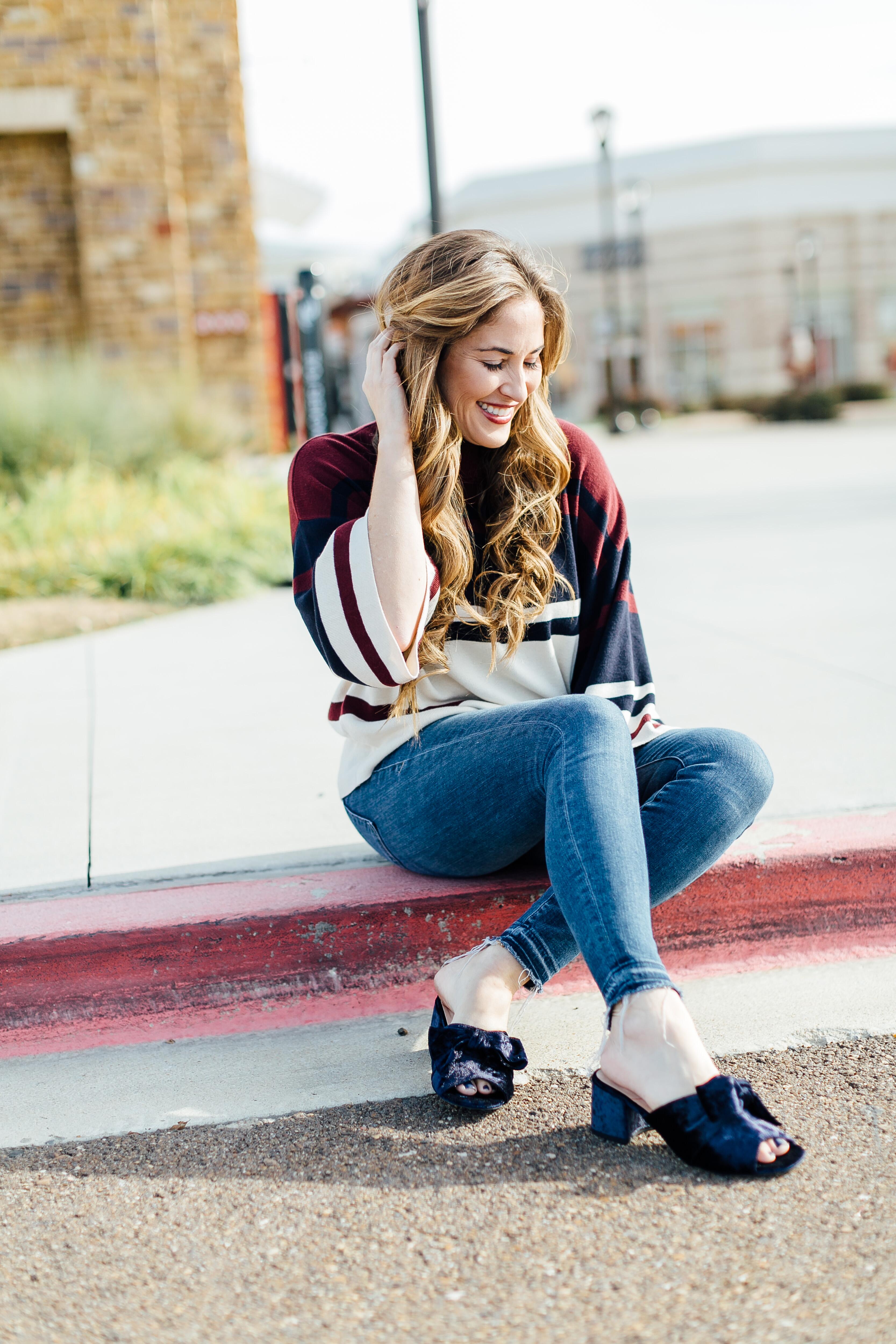 Happy Tuesday y'all!  Did everyone have a great Thanksgiving weekend?  I am still in holiday mode and just can't seem to get it together (obviously since I didn't post yesterday.)  = )  Does anyone else have a hard time getting back into the swing of things after the holidays and traveling?  Who all did some Cyber Monday shopping yesterday?  I did a little bit at Nordstrom, Old Navy and Anthropologie.
One of my favorite colors to wear this fall is definitely burgundy.  I am so glad it is still such a big trend this year because I've scooped up a lot of this color this year, like the burgundy top I'm featuring today!  I know this burgundy top is super casual, but I love the pretty burgundy, ivory and navy stripes and how comfy it is.  It's one of those easy sweaters you can just throw on when you can't find anything to wear.  Of course this burgundy top just sold out, but Loft has SO many great sweaters right now, and everything is 50% off today!  And can we talk about these velvet mules for a minute?  They have a bow on each shoe, and I'm kind of in love with them!
Walking in Memphis | The Fashion Canvas | Visions of Vogue | Lauryn Cakes
This week's featured bloggers are Vanity and Me and Straight A Style! Add your link below to be featured next week!
Here is the linkup! Next week is ruffles and frills so start planning your outfits!