This led light therapy mask post is sponsored by Trophy Skin, but all opinions are 100% my own. Thanks for helping me to support the brands I love.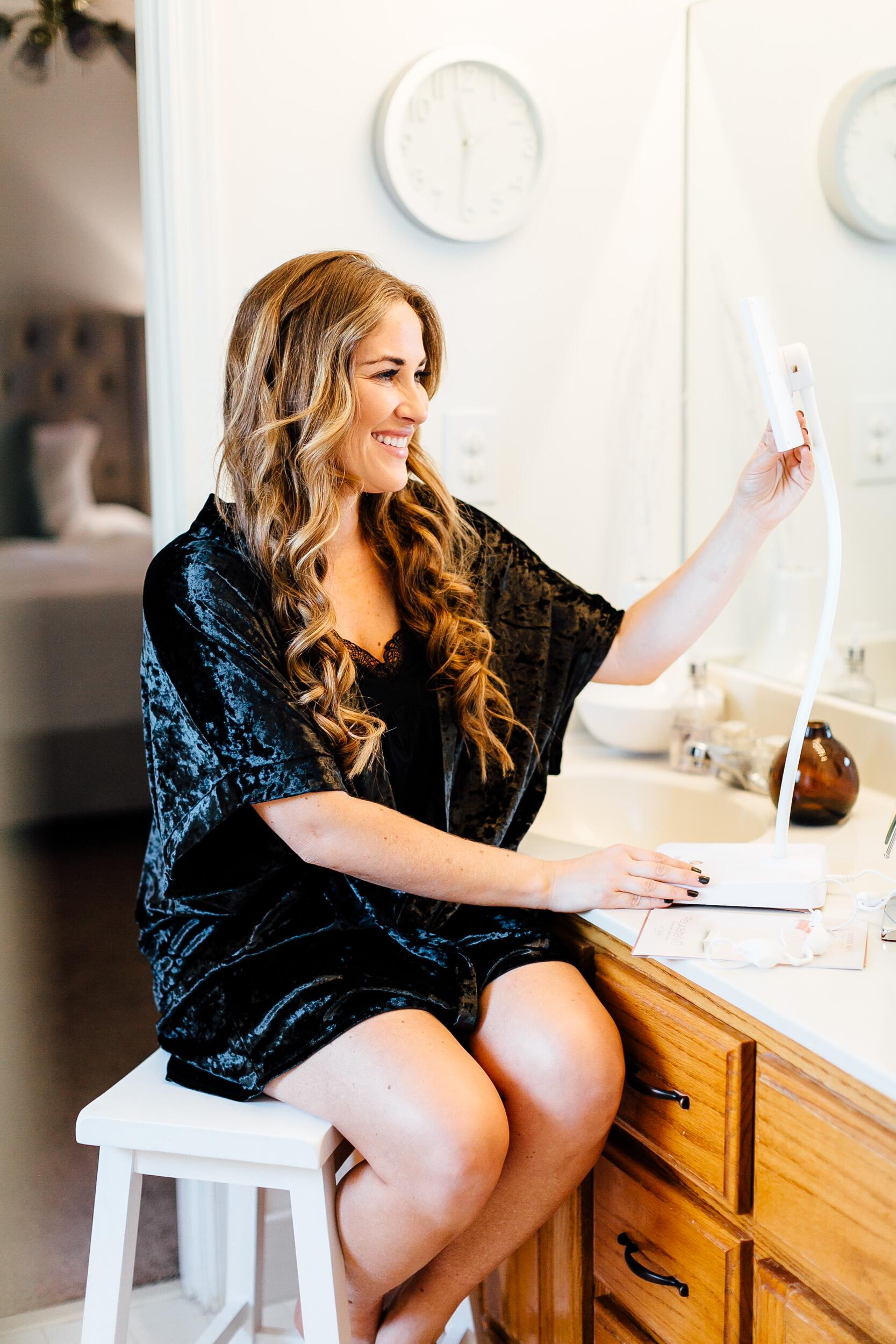 I just recently started hearing a lot about the led light therapy mask for skin and have been really intrigued and wanting to try it.  If you don't know what a led light therapy mask is, it is groundbreaking new technology used by dermatologists to support the skin's natural healing processes.  Safe visible and infrared light wavelengths penetrate the skin, stimulating the production of natural enzymes that increase collagen production, reduce inflammation and improve skin tone and texture.
I have been using the led light therapy mask Trophy Skin RejuvaliteMD for 2 months now and have already started seeing results.  I love adding it into my nightly skincare routine and my weekend "spa day" routine at home.  Red light therapy consists of a 120 bulb LED light panel that is adjustable so you can bend it in any direction you want.  It comes with protective goggles for your eyes.  You can use it up to 5 minutes each day, and it's recommended to use 5 times per week in the first 2 months, and then approximately 2-3 times per week after that.  It doesn't use lasers or UV light, so you won't feel anything.  The light is completely painless.
In just 2 months, I've already noticed a little less redness in my skin, more firmness and I feel like some of my fine lines are less noticeable.  Results can take a little longer to see since the led light therapy mask is working from the inside out.  It is great for people looking for reduced fine lines and wrinkles or people with acne.  For acne, results can take a bout 3-6 weeks, and for anti-aging, you should start seeing results in about 7-12 weeks.  I can't wait to see even more results over time.  Have you ever tried red light therapy or heard about it?  P.S.  Make sure you use code WIMIHH to save 10% off any order from Trophy Skin!