This post is sponsored by Colleen Rothschild, but all opinions are 100% my own. Thanks for helping me to support the brands I love.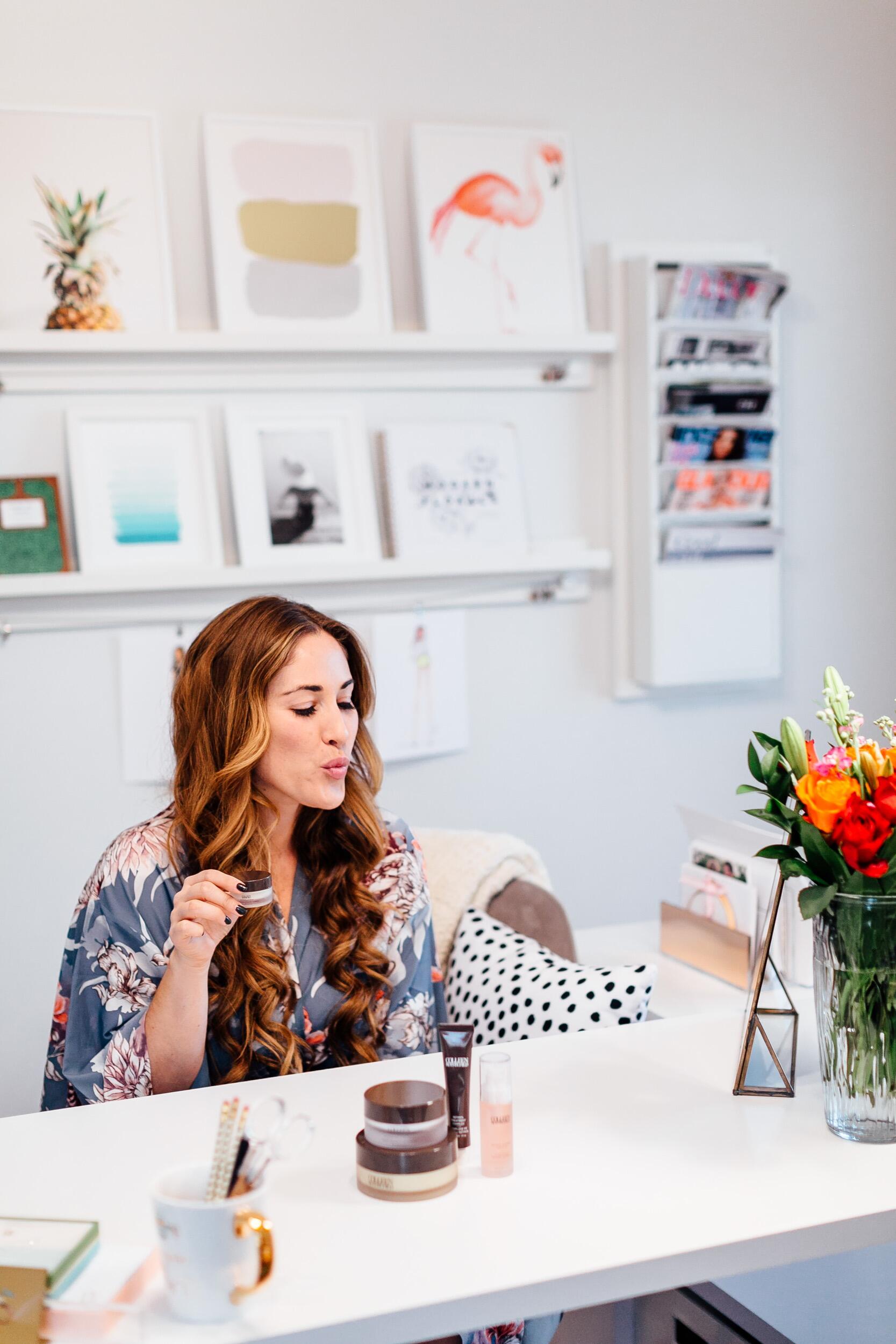 Happy Friday!  I am so excited to be sharing some of my favorite fall beauty products from one of my favorite new brands, Colleen Rothschild.  One of my sweet blogger friends, Megan, first introduced me to Colleen Rothschild a couple months ago, and their line really is one of my new favorites.  I ordered the Extreme Recovery Cream, Retinol Treatment Complex, Radiant Cleansing Balm and Ultimate Lip Balm.
The extreme recovery cream provides moisture for delicate, dehydrated skin.  My skin has been even drier with the change in the weather lately, and I love how lightweight it is; it's just perfect for my fall beauty routine.  Retinol is one of the best products out there for anti-aging, so I was so excited to try the Retinol Treatment Complex.  It helps minimize wrinkles and pores, brighten skin and make your dull skin radiant.  The radiant cleansing balm is probably one of my favorites of the products I received.  It has a clean scent, and this cleanser not only cleans your skin but it leaves your skin feeling so soft afterwards.
Colleen Rothschild has been around for more than 20 years.  This luxurious skincare line focuses on science and chemistry that works, quality products and proven results.  I love that all the products feel luxurious, they smell great, and they actually work.  Have  you tried any Colleen Rothschild products?  What product would you want to try most in your fall beauty routine?  P.S.  Make sure to use code MEMPHIS20 for 20% off your entire full price purchase now through 11/23!