I have been compensated by JOHNSON'S® Baby for this post; however, I am sharing my own thoughts.  All opinions are my own.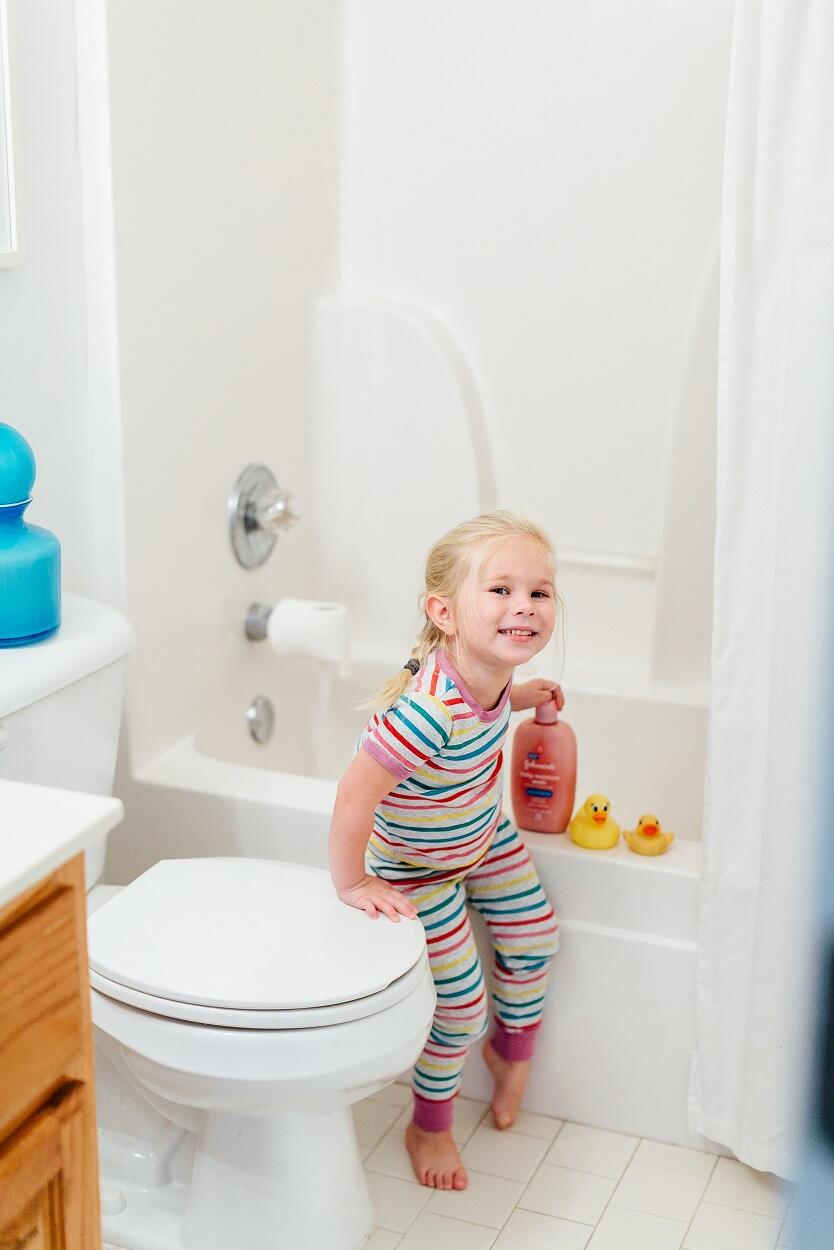 I still cannot believe my baby just turned 3 a couple months ago. I still remember the day I brought her home from the hospital, and then shortly after, I gave Leighton her first bath ever.  We used Johnson & JOHNSON'S® Baby products then, and we still do now.  No More Tears Moisture Wash and the Baby Bar are still some of my favorite products.  Even though Leighton isn't a baby anymore, she will always be my little baby.  Our nighttime routine has changed quite a lot over the last 3 years, but I wanted to share some of my best parenting hacks to make the bedtime routine just a little easier.
1.) Use the Lavender scented JOHNSON'S® Baby bath products during bath time.
2.) Have the same bath time routine at the same time each night.
3.) Massage lavender scented lotion on after bath time.
4.) Use a sleep sack or swaddle.
5.) Use a sound machine at bedtime to soothe and calm your baby.
We made sure that we bathed Leighton every single night just for the routine. I think it really helped to relax her before bedtime.  And it also helped her to know that bedtime comes each night after bath time.  But JOHNSON'S® products aren't just for the babies!
Did you know that you can use most of your favorite JOHNSON'S® Baby products for yourself too??  I use Leighton's body wash as shaving cream when I'm out.  And I use her lotion to help tame flyway's in my hair and static on my clothing.  You'd be surprised how great they work!
Whether you're a new mom and looking for the best baby products for your little one's skin or you're a pro at being a mom,  JOHNSON'S® Baby products is there to help you along the way.  What are your favorite baby hacks?
If someone is reporting an adverse event or a product quality complaint, please tell them to call the Johnson & Johnson (J&J) North America Consumer Care Center at 800-361-8068 during normal business hours of operation: Monday through Friday, 8 a.m. to 8 p.m. ET. After normal business hours, they can report adverse events or product quality complaints through www.jnj.com Contact Us page.