This striped tee post is sponsored by Everywhere Agency on behalf of OshKosh B'gosh; however, all thoughts and opinions expressed are my own.  Thanks for helping me to support the brands I love.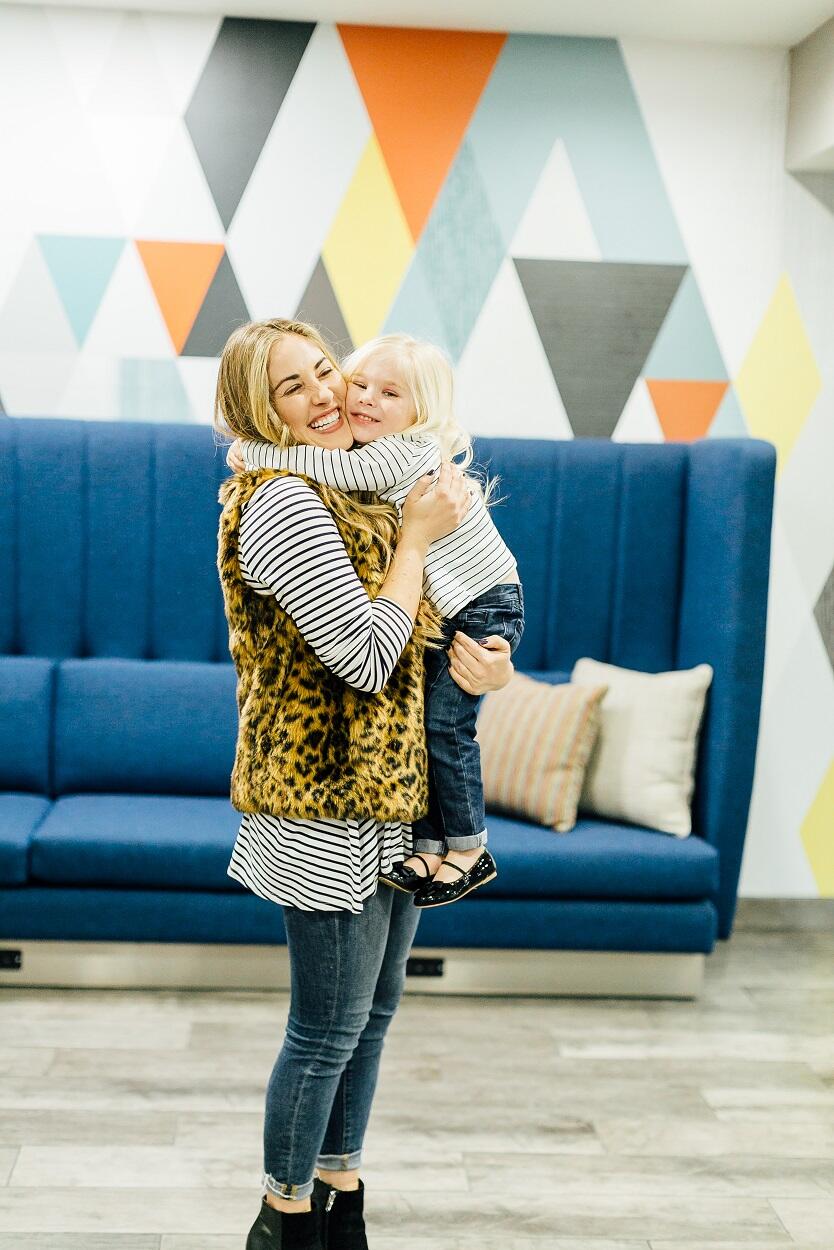 Happy end of 2017 y'all!  While most people are sharing NYE looks to go out in, I've been doing some holiday and winter school clothing shopping and wanted to share a comfy everyday look.  With the weather cooling down, there are so many fun winter activities to keep the kids entertained, and OshKosh B'gosh is perfect to enjoy those activities in.
OshKosh is running some huge holiday sales right now, so it's the perfect time to stock up on some cold weather pieces.  Whether it's for school, going ice skating or just drinking hot chocolate around the house together, OshKosh is perfect for all those special occasions, yet still age appropriate! I found this adorable little striped tee and these skinny jeans with bow pockets both on sale.  The weather has turned off so cold this holiday season, so a great layering piece like this turtleneck is perfect to stay warm in.
With last minute holiday parties, family vacations and all those special family events, OshKosh is one of my go-to stores for fashionable clothing for Leighton.  Make sure you check out their great winter sale going on right now, and use their store locator to find an OshKosh store near you.  P.S. Use code 037264 in store and OKBG3418 online for 20% off purchase of $40 or more.  What will you be dressing your little one this winter?