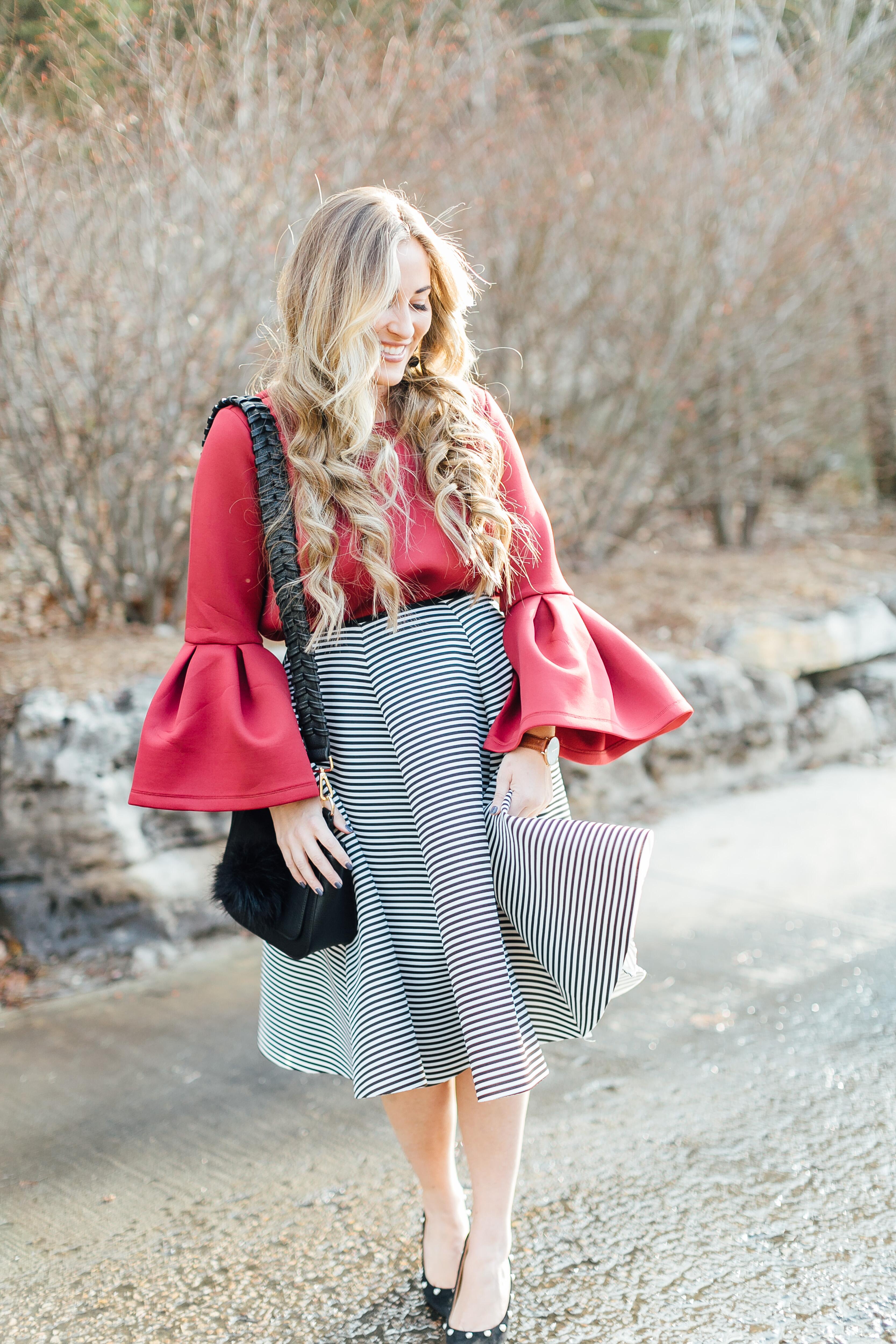 Who else is getting excited about all the fun holiday style outfits you'll wear this month for Christmas parties and family get togethers?  I love this time of year, and I love seeing all the red, dressy, festive holiday style!  I immediately fell in love with this gorgeous top when I saw it.  I love the statement bell sleeves and the neoprene style.  This top is definitely a statement piece.  I paired it with one of my favorite skirts, a neoprene striped skirt.  I have gotten so much use out of the this skirt over the last few years.  I actually got it when I was pregnant with Leighton, and I still wear it SO much.  It is perfect for those dressy occasions.  Since I was all about the statement pieces for today's holiday style, I figured I might as well go all out so I threw on my favorite pearl studded pumps and this adorable little pom bag.  What will you be wearing for the holidays this month? Let me know everything about your holiday style in the comments below!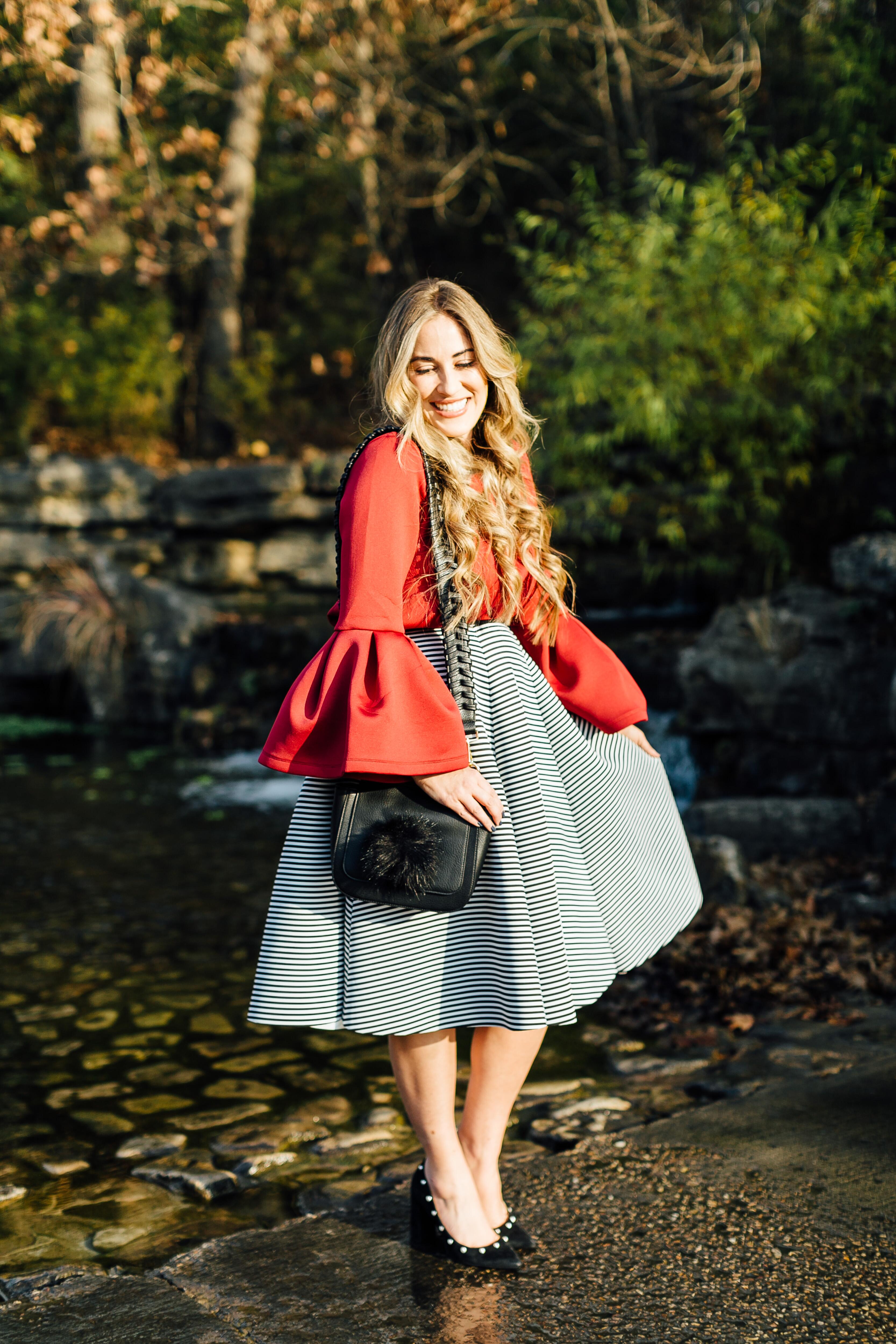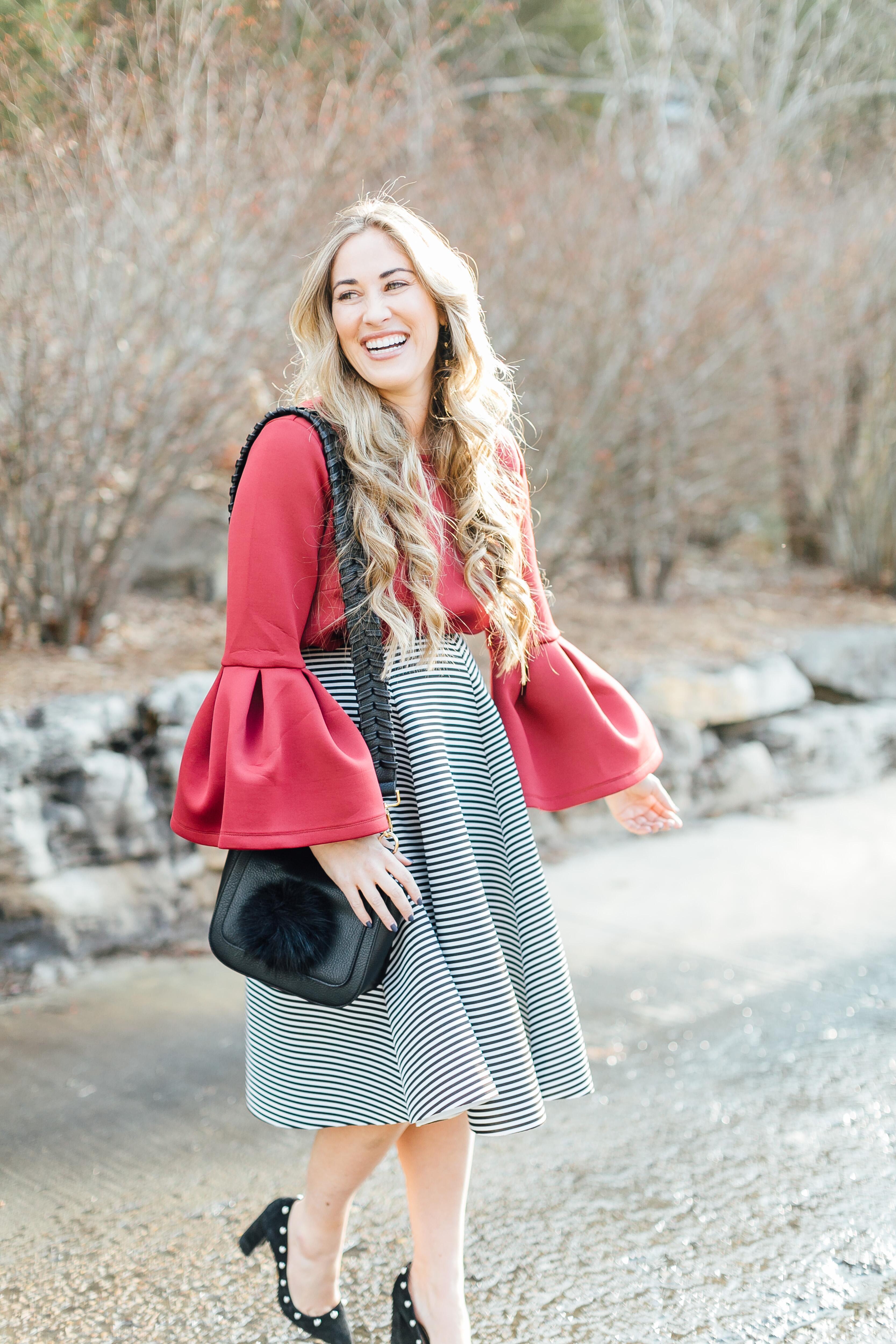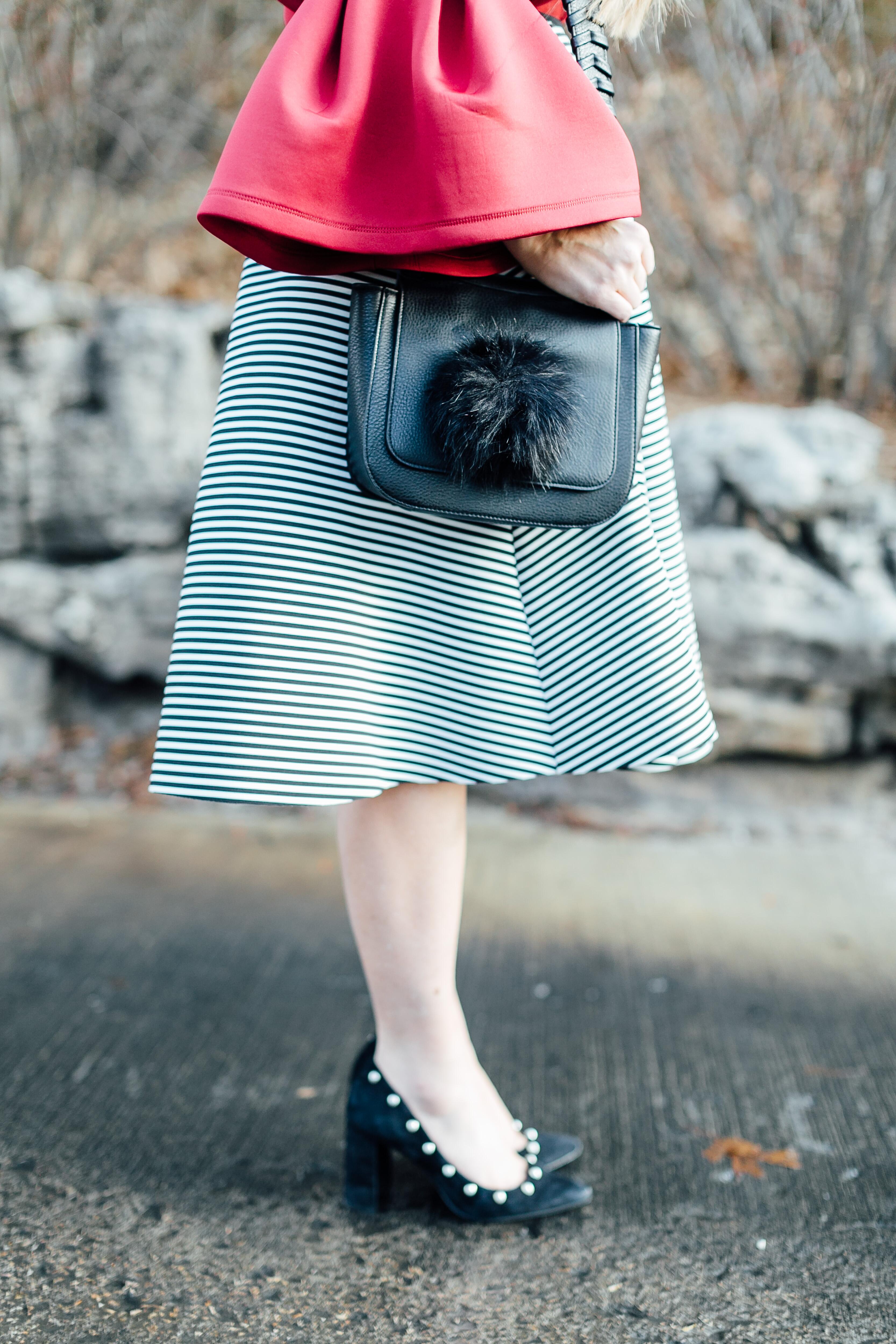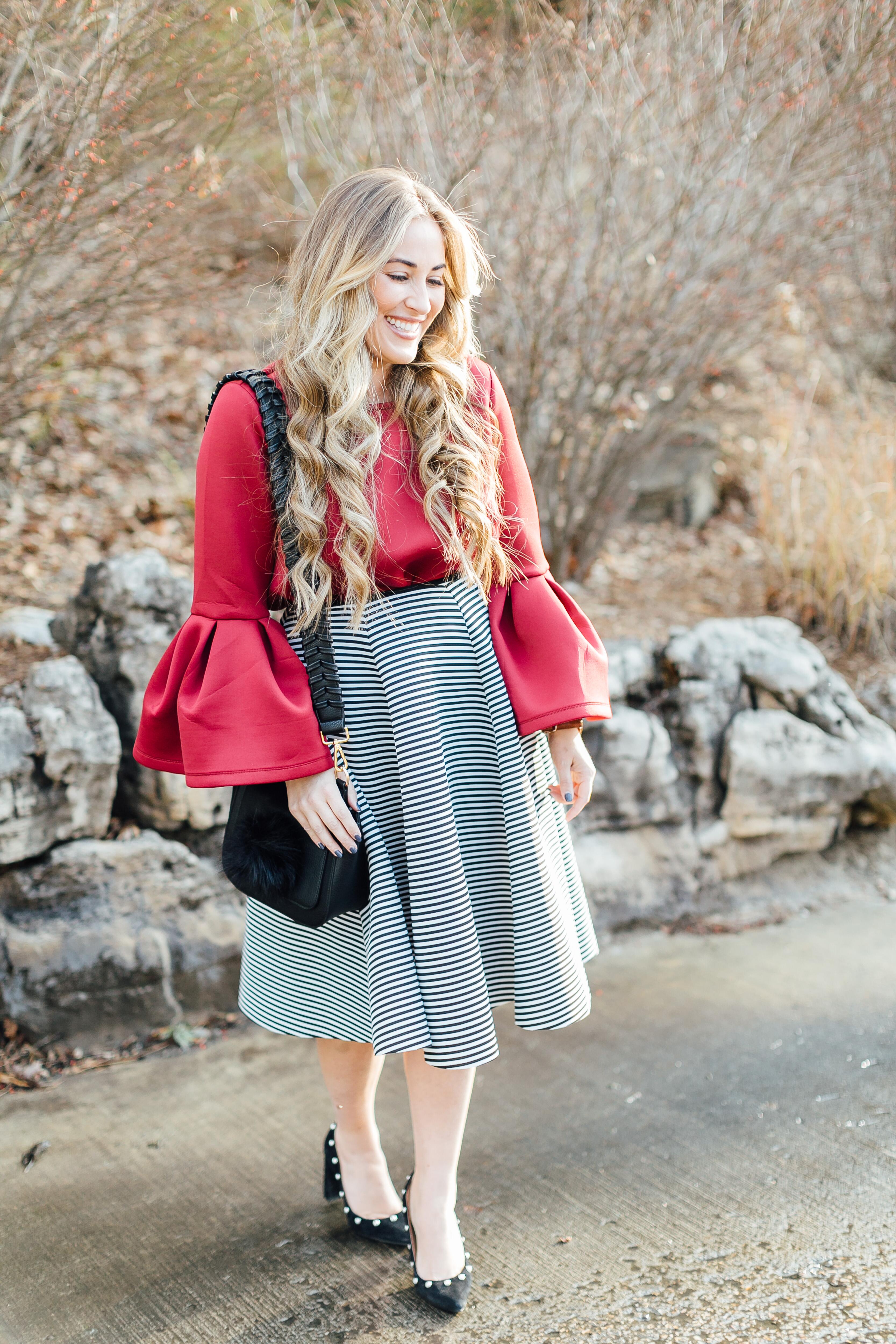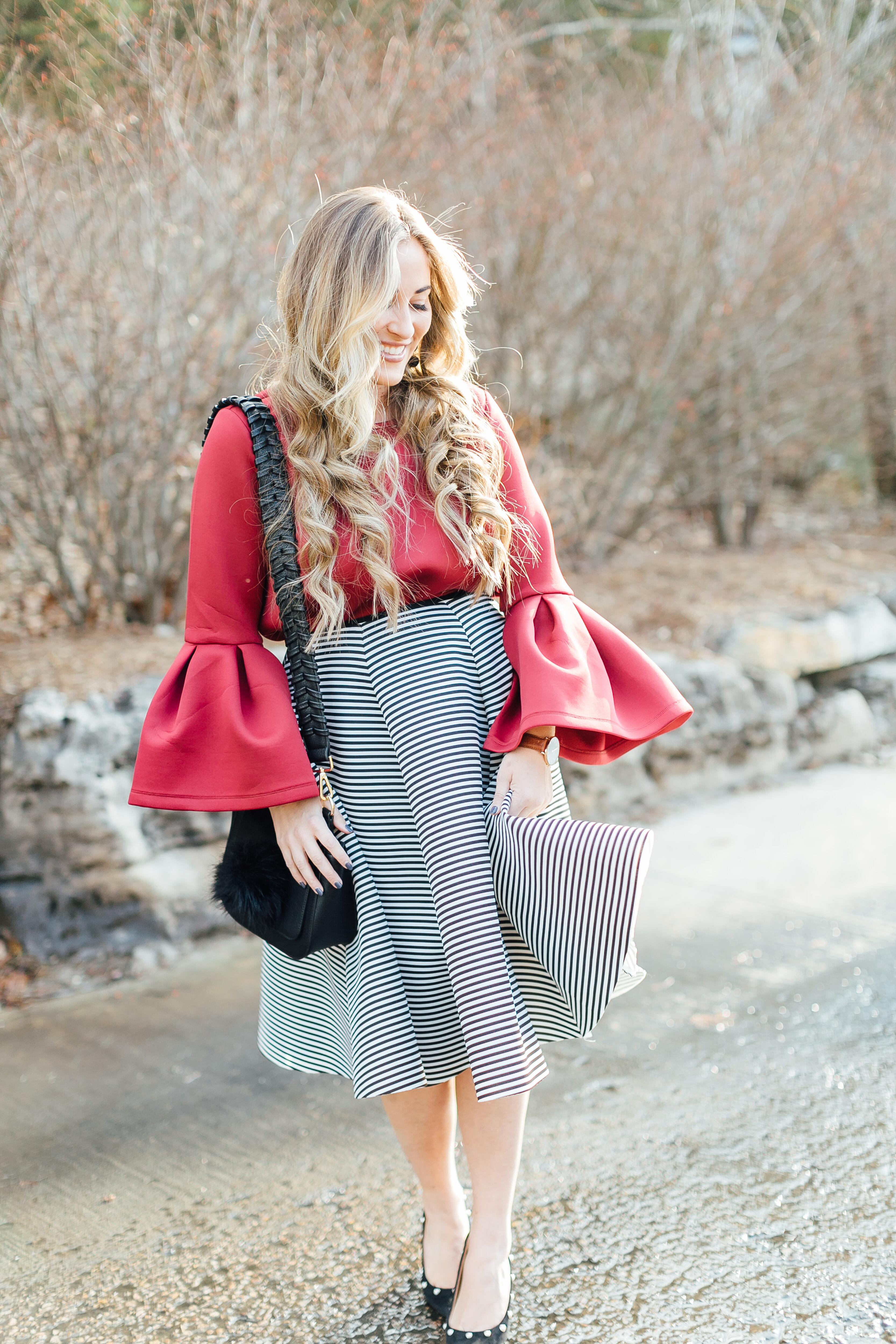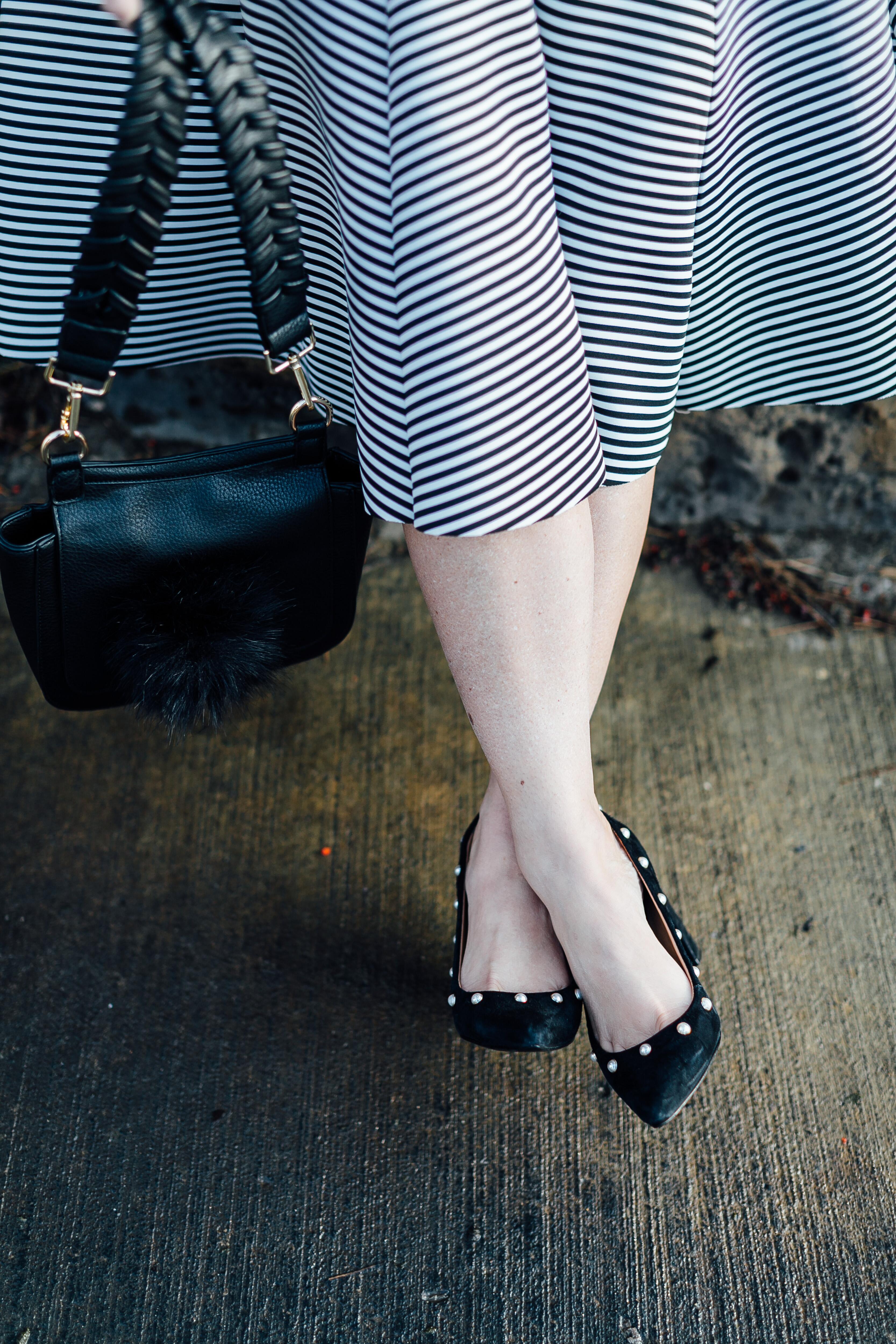 HOLIDAY STYLE OUTFIT DETAILS
Top c/o // Skirt c/0 // Heels // Bag
Walking in Memphis | The Fashion Canvas | Visions of Vogue | Lauren Stewart DC
This week's featured bloggers are Courtney in Couture and Kate Style Petite!  Add your link below to be featured next week!
Here is the linkup!  Next week is glitz and glam so start planning your outfits!