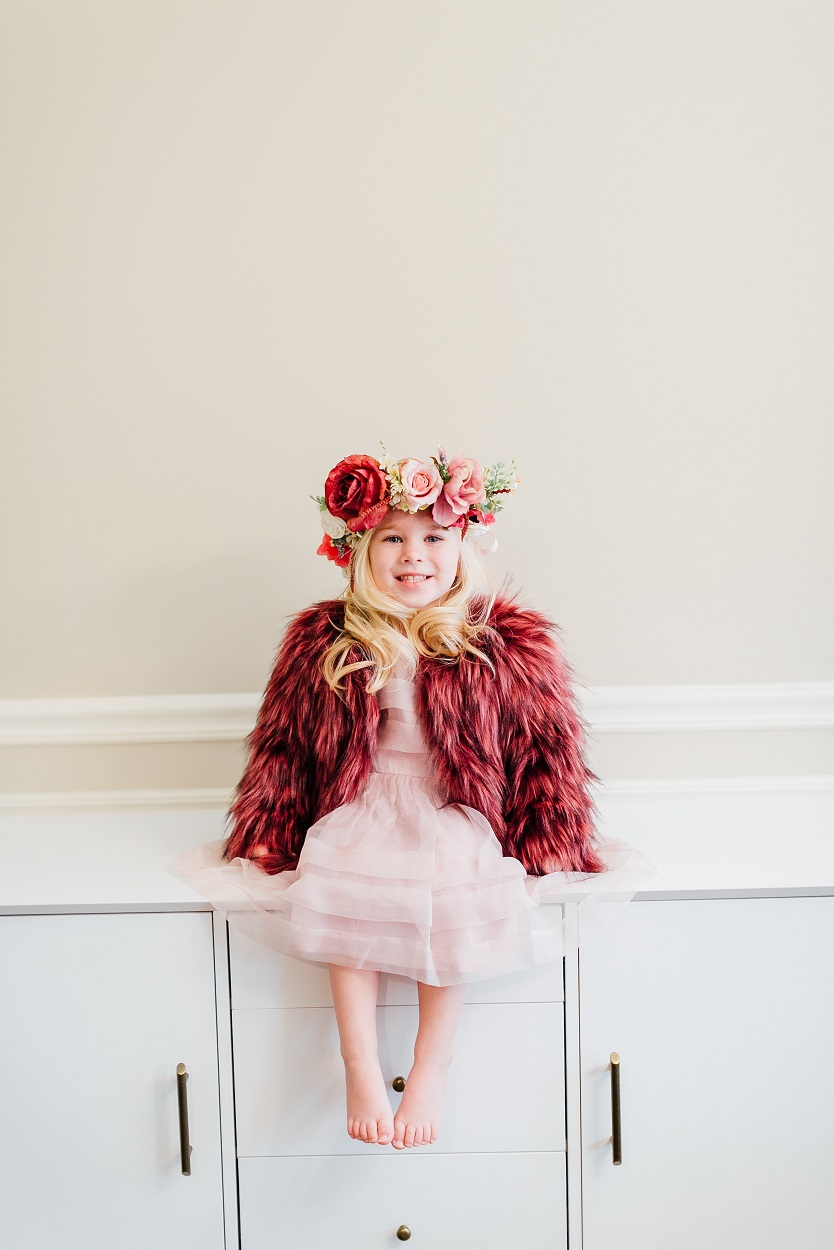 You know those special occasions that sometimes come up for your toddler – birthday parties, holidays, weddings, family pictures??  Well, clothing for special occasions can get pricey!  And how many times will they really wear their toddler outfit before they outgrow it??  This is why I especially love The Borrowed Boutique.  The Borrowed Boutique is a designer clothing rental company.  But they are SO much more than that!
For every beautiful item that you rent, like this toddler outfit featured today, The Borrowed Boutique gives a portion of the profits to help protect little girls from sexual exploitation and childhood prostitution.  The Borrowed Boutique was started by a physician who decided to take some time off work after her daughter was born a preemie.  She loved spending more time with her daughter, but she wanted to also blend her creative side with her passion to make a difference in women and children's lives.  This is when The Borrowed Boutique was created.
You can rent an item from The Borrowed Boutique for a 4 day period or an 8 day period.  They have both girls and boys clothing, and they are just precious y'all!!  I can't even do justice by explaining how gorgeous their clothing is.  You will just have to check out their website yourself.  We rented this toddler outfit, a gorgeous pink dress, burgundy faux fur coat and flower crown for holiday pictures.  Leighton had also just turned 3, so I thought they would be perfect for some pretty pictures to get blown up and framed for the house and for family members.
The Borrowed Boutique's site works best with google chrome or firefox browsers.  I also love that they have a chat feature on the site in case anyone has questions regarding sizing, checking out, etc.  Make sure you use code WalkingwithTBB at The Borrowed Boutique to save 25% off of your order of $30 or more.  Make sure you place the order now through the end of January for any date upcoming in the next 6 months.  It is well worth it!  What do you dress your toddler in for special occasions? What does your favorite toddler outfit look like?