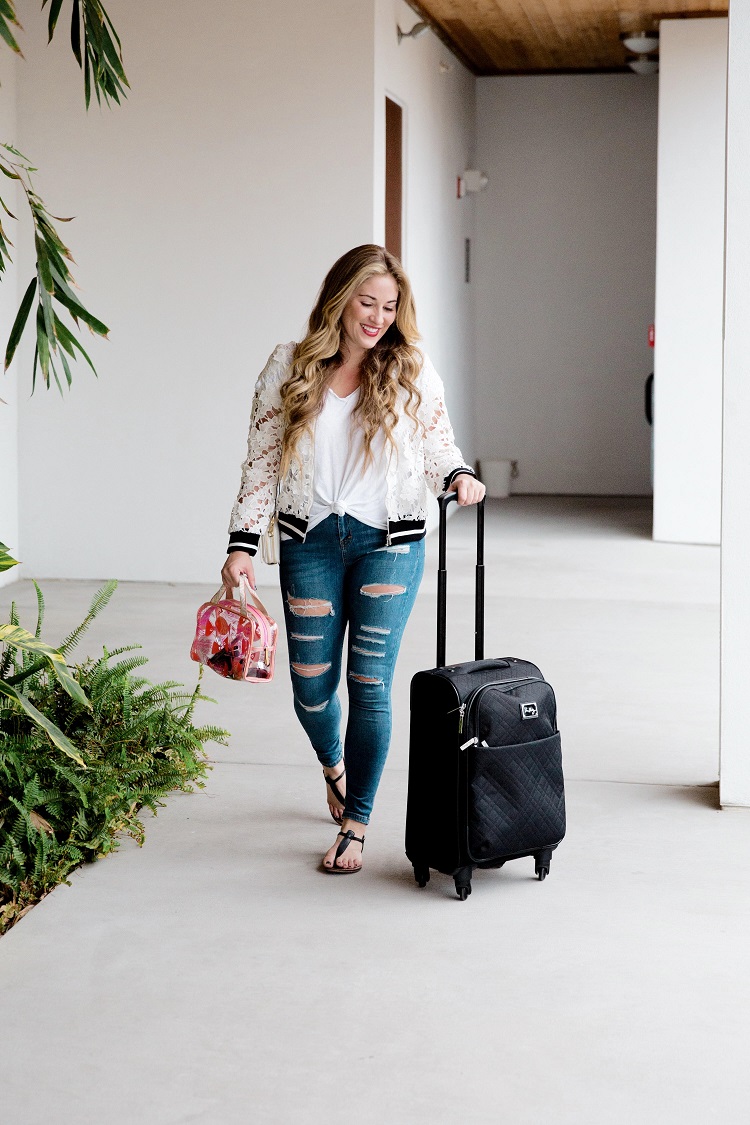 Happy Friday!  Leighton and I took our first beach trip of the year this past weekend.  And just when I think I know everything about traveling with a toddler, I always seem to learn a few more tips and tricks every time we go somewhere.  Since Spring Break is coming up soon, I wanted to share my favorite traveling and packing tips.  And most of them are great for those of you with kids too.  = )  What are your best traveling tips?  P.S.  Make sure to keep reading to enter to win a Vera Bradley bag that will be perfect for carry on Spring Break!
5 PACKING TIPS FOR SPRING BREAK
1.)  Get a suitcase with spinner wheels!  They will change your life!  They roll forward, backwards, sideways and even in circles.  They make it so easy and convenient to tote around 3 bags (and a toddler!)
2.)  Downsize if you can.  I normally bring my huge suitcase, but this time by rolling all my clothing, I was able to fit everything in a small suitcase.  No one wants to tote a huge suitcase around (possibly an airport) or load and unload it into your vehicle.  Definitely make a list, and only pack what you will actually use.  I even plan all my outfits out ahead of time.
3.)  Pack a laundry bag and wet bag.  The laundry bag is perfect for dirty clothing so you can keep them separate when you don't have time to do laundry on your trip.  And the wet bag is perfect for those wet bathing suits and towels that you don't want to get everything else wet while traveling back home.  Of course you know Leighton had to go swimming the morning we left, so it was perfect to keep her suit in on the ride home.
4.)  Carry a small bag that is perfect for toiletries.  If flying, it's perfect to pack those items that you might need at arm's reach.  And the best part, is this adorable little bag is see-through so you can find exactly what you're looking for at just a glance.
5.)  Use plastic wrap over all your liquid bottles. After ruining a suitcase, I finally started taking the time to do this with my shampoo, conditioner and body wash.  Spending a couple minutes on the front end is so worth it to not have to spend hours trying to clean conditioner out of your suitcase (though my suitcase does smell amazing now!)  = )
To enter the giveaway, just use the rafflecopter widget below and good luck!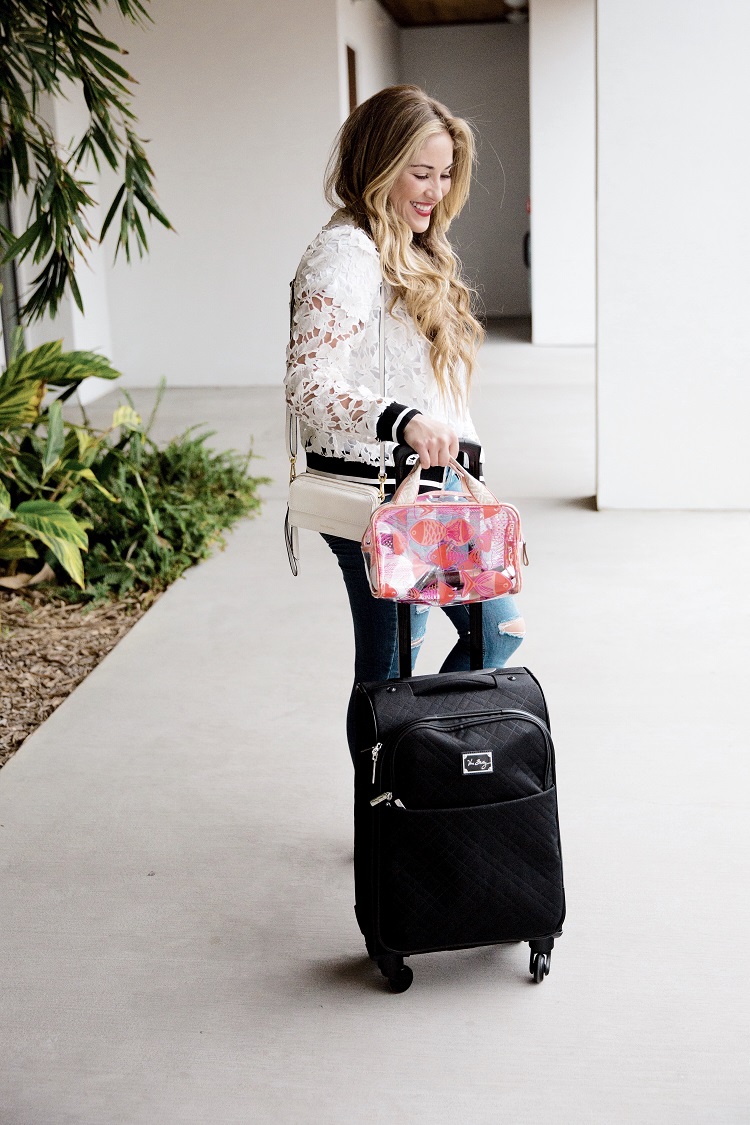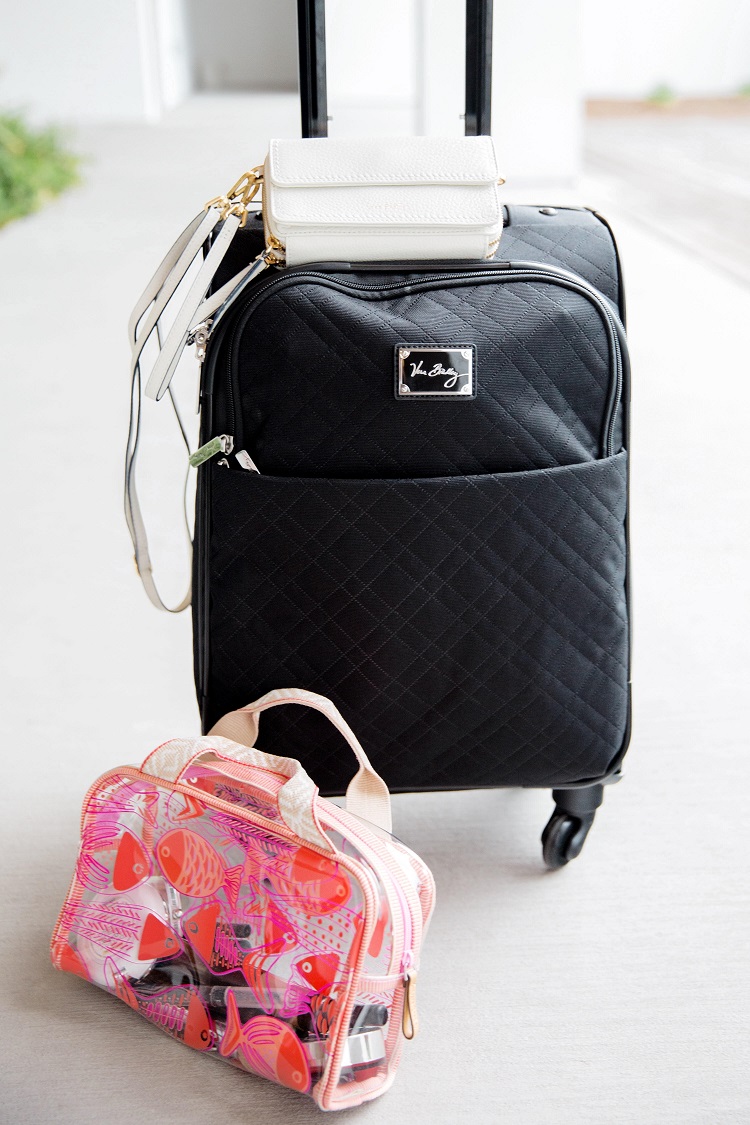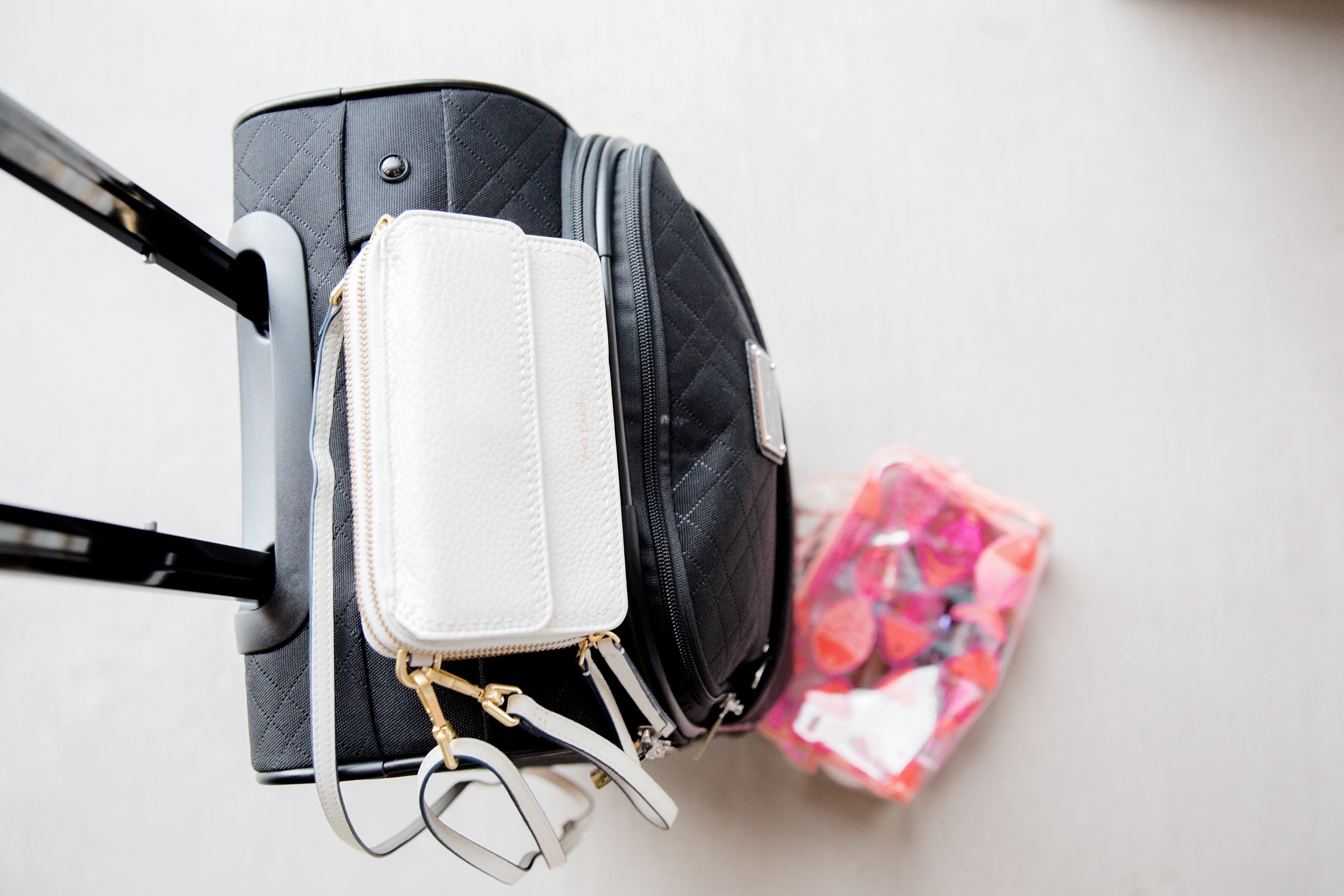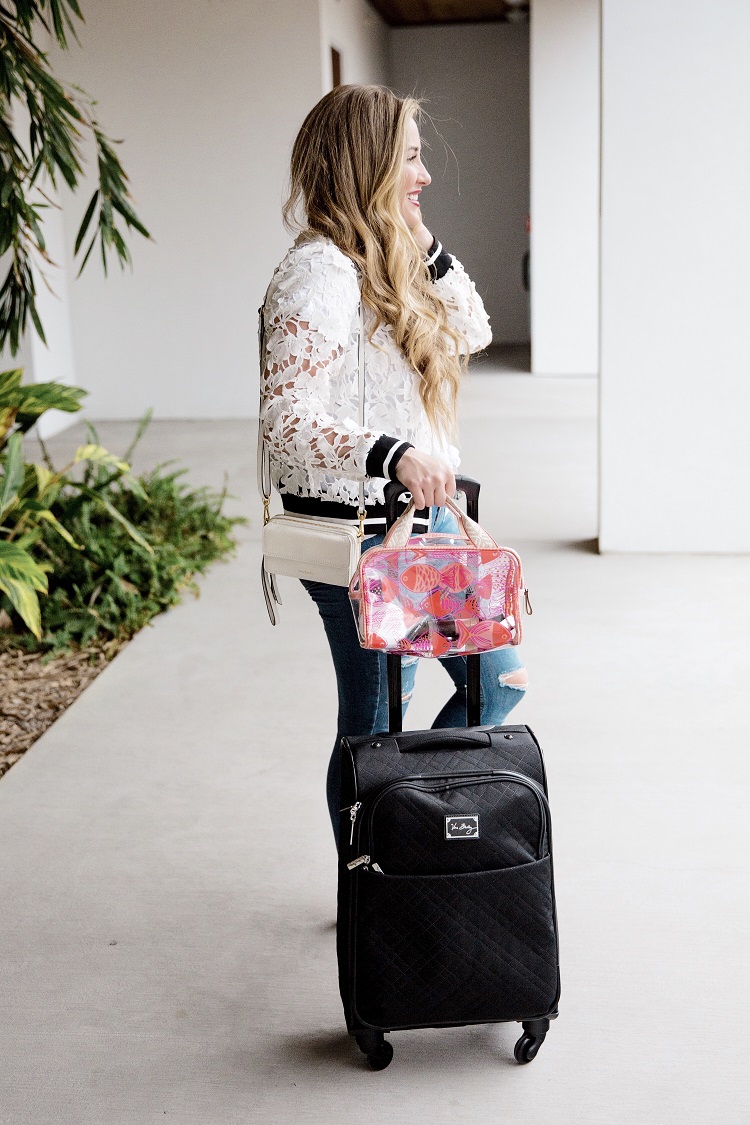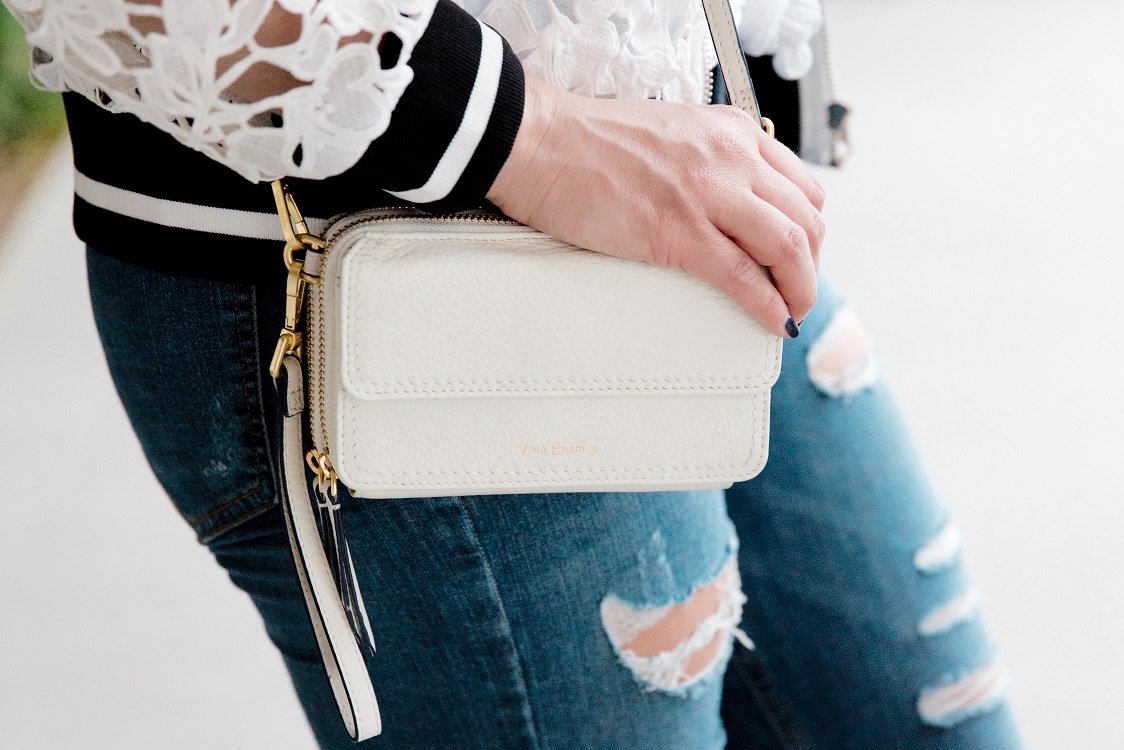 Jeans // Tee // Jacket (in black) // Sandals c/o // Suitcase c/o // Cosmetic Bag c/o // Crossbody c/o