This blog colors post is sponsored by Shopping Links and Marks & Spencer, but all opinions are 100% my own. Thanks for helping me to support the brands I love.

I was first introduced to Marks & Spencer a couple years ago, and I've been in love with their clothing line ever since (you can find my last post here.) They have everything you need for the entire family from men to women to kids to baby. They even have home goods like bedding, towels and cookware! If you haven't heard of Marks & Spencer yet, they're based out of London. Think lots of bright colors, light knits, linen, good tailoring and great quality.
With summer just around the corner (one can hope, right?!), I have been searching for bold colors pieces that work for spring and will work just as great paired with different pieces when it warms up in summer. With all the rainy, dreary days we've had in Memphis lately, I just knew I wanted an outfit to really brighten things up with bold colors, and I think I got just that. These red skinny jeans are perfect to really add a statement to your spring look, and they fit perfectly like a glove! I paired them with this lightweight cotton checked blouse, this short trench coat and this pretty little chain bag. All of these pieces are so versatile and can be worn year-round too.
This jacket actually comes in 3 colors, and I definitely think I need it in blue too. We get a lot of rain here in Memphis, so a trench coat is always a must. But I am SO over boring colored trench coats. I think this yellow one is so fun, and it pairs so well with the bold red jeans and bag. These primary colors really make a statement together, and you can't help but feel cheery even if you're sloshing around in a couple inches of rain all day.
Marks & Spencer may be based out of London, but they have super fast 4-6 day shipping from the UK, and I usually even receive my orders sooner than that! I have been so impressed with the quality of everything I've bought from Marks & Spencer, especially for the price. I feel like I'm actually getting better value for my money than a lot of comparable stores, and I know that the quality will last.
Have you shopped at Marks & Spencer? Do you like bold colors looks for spring and summer?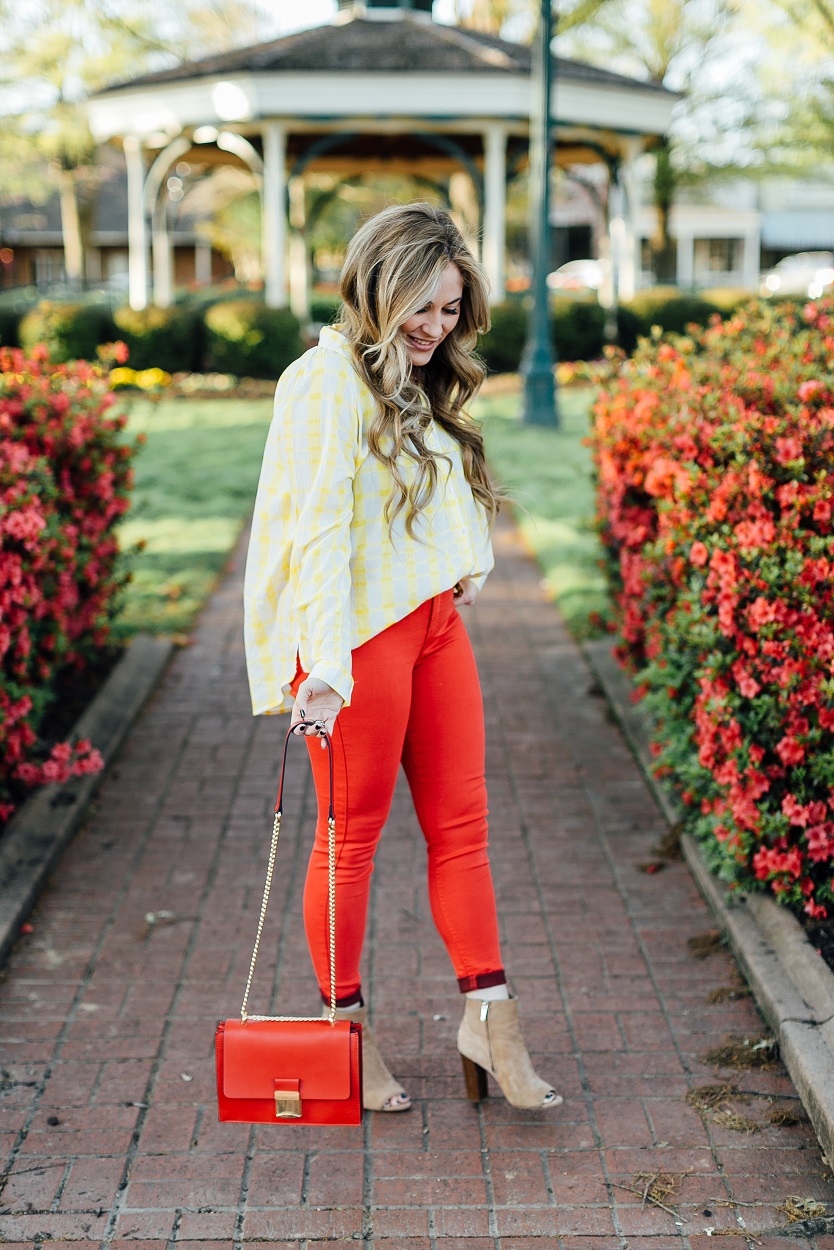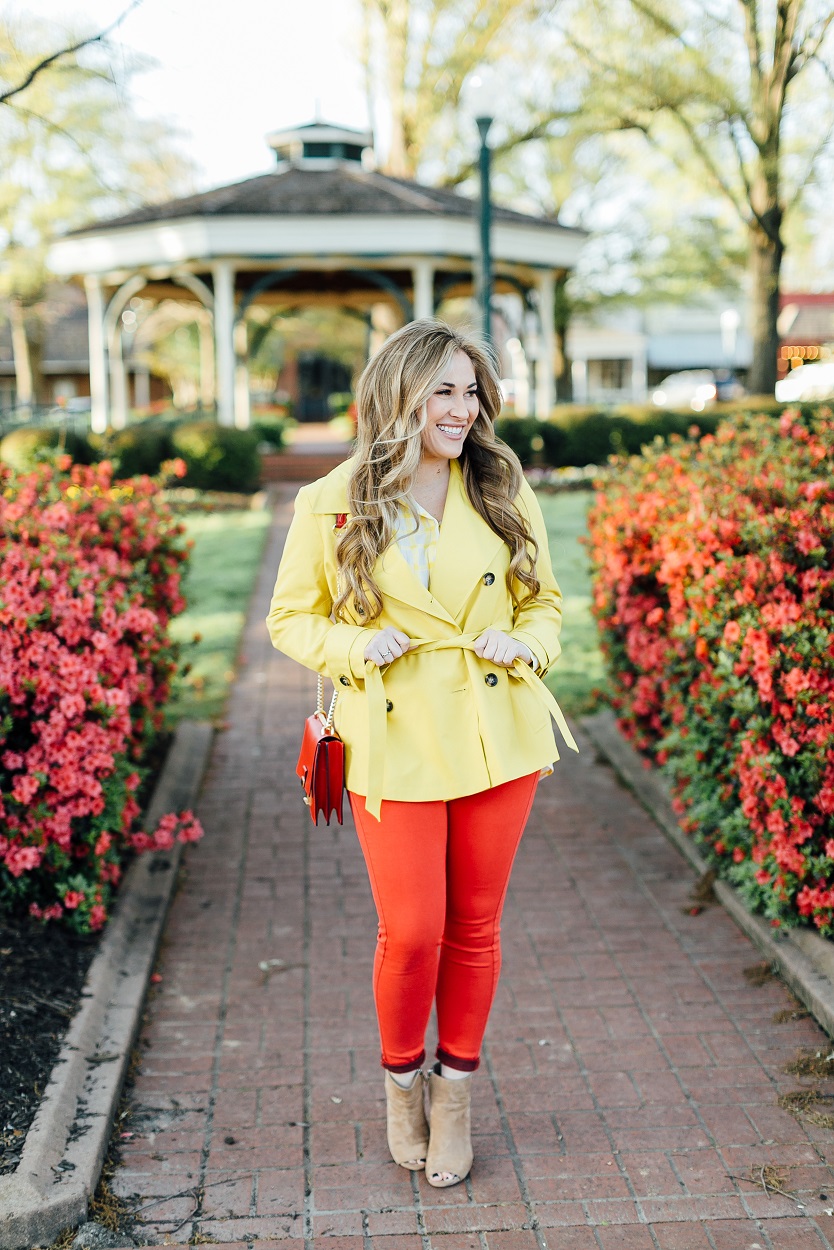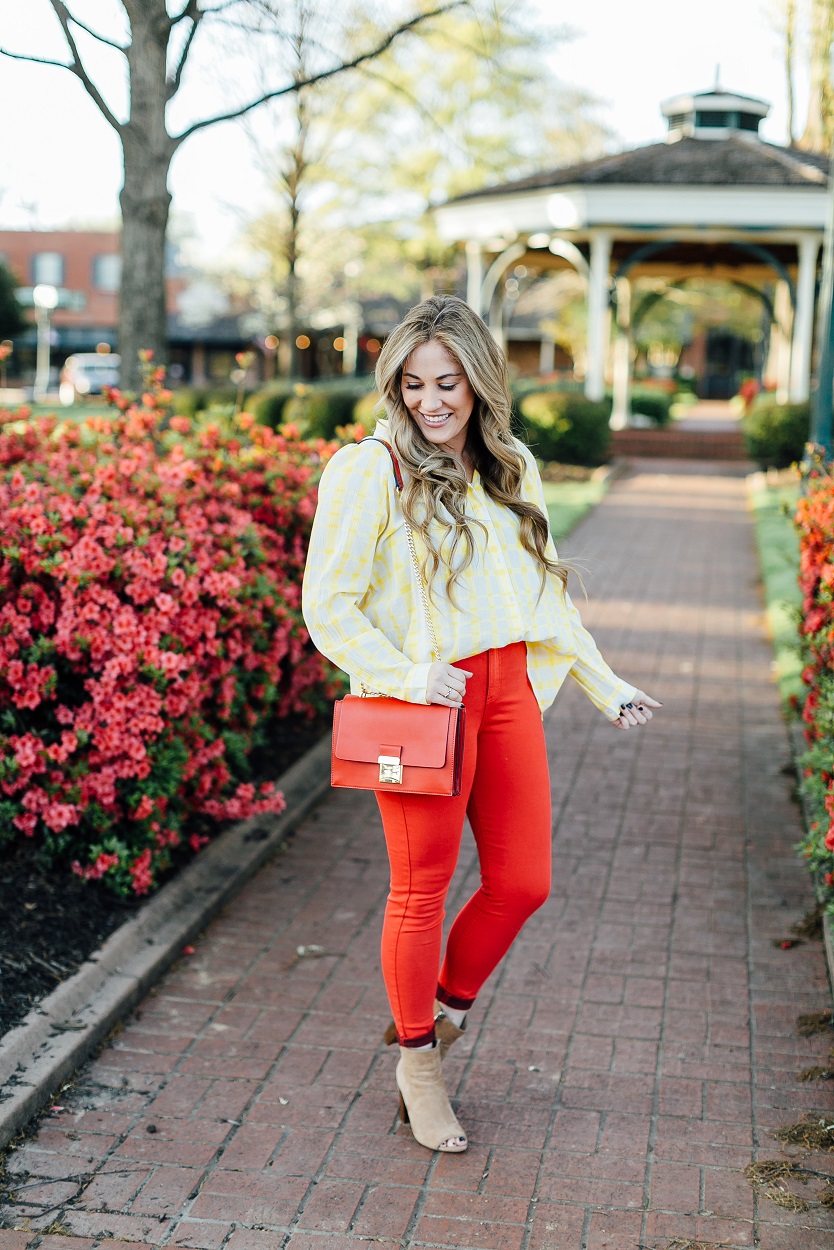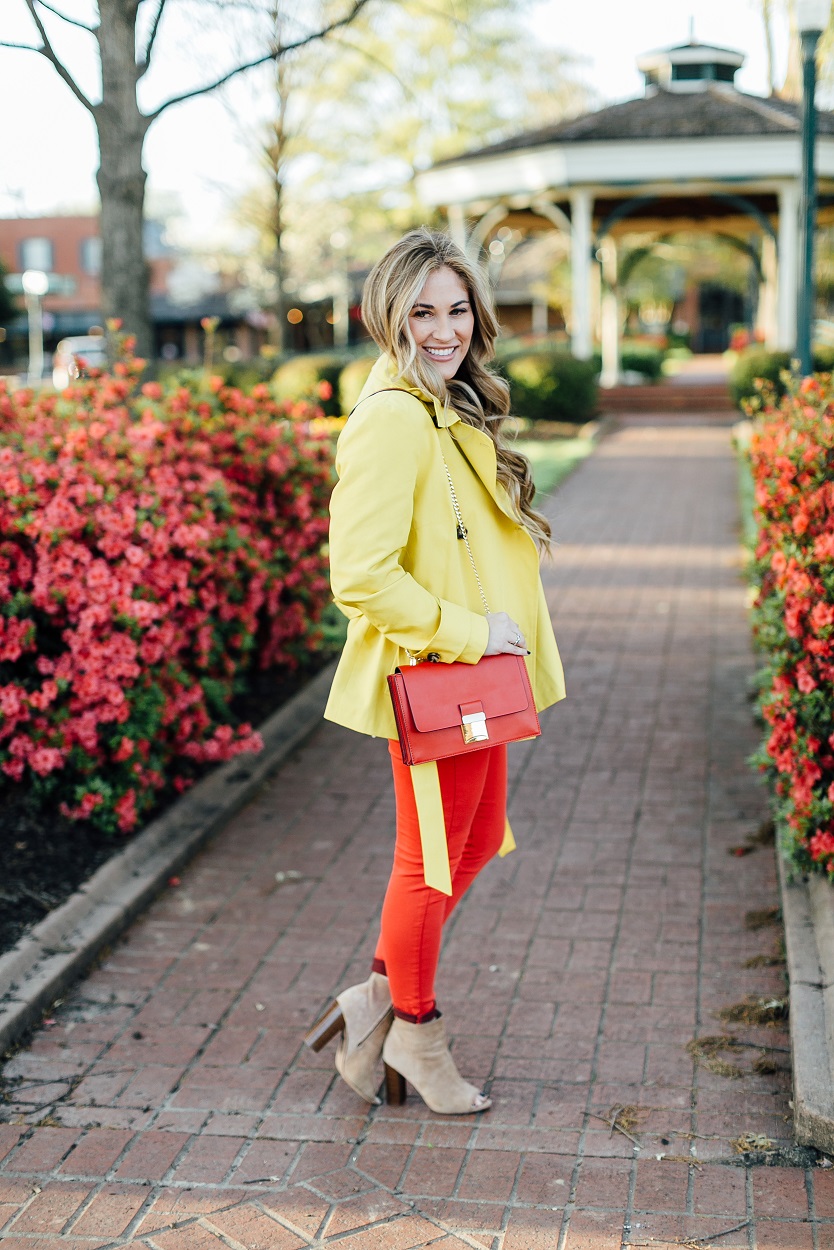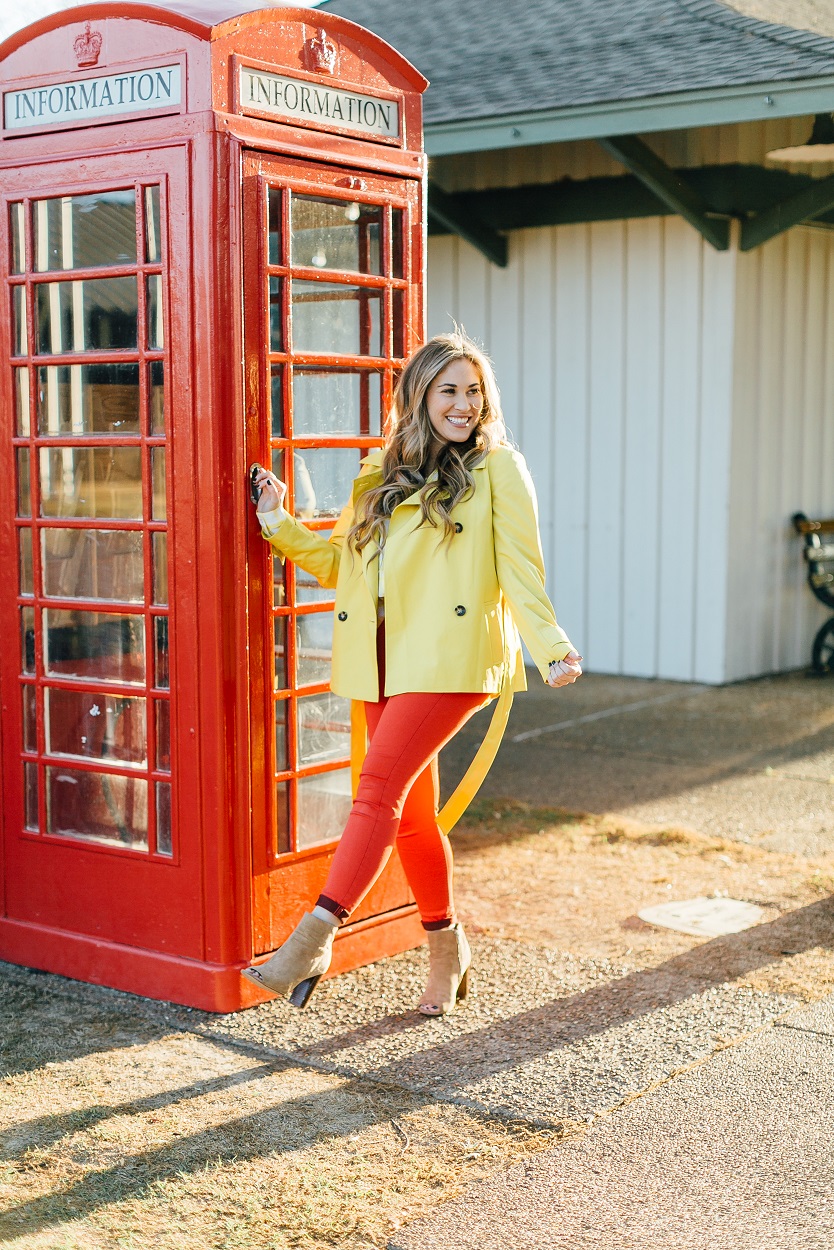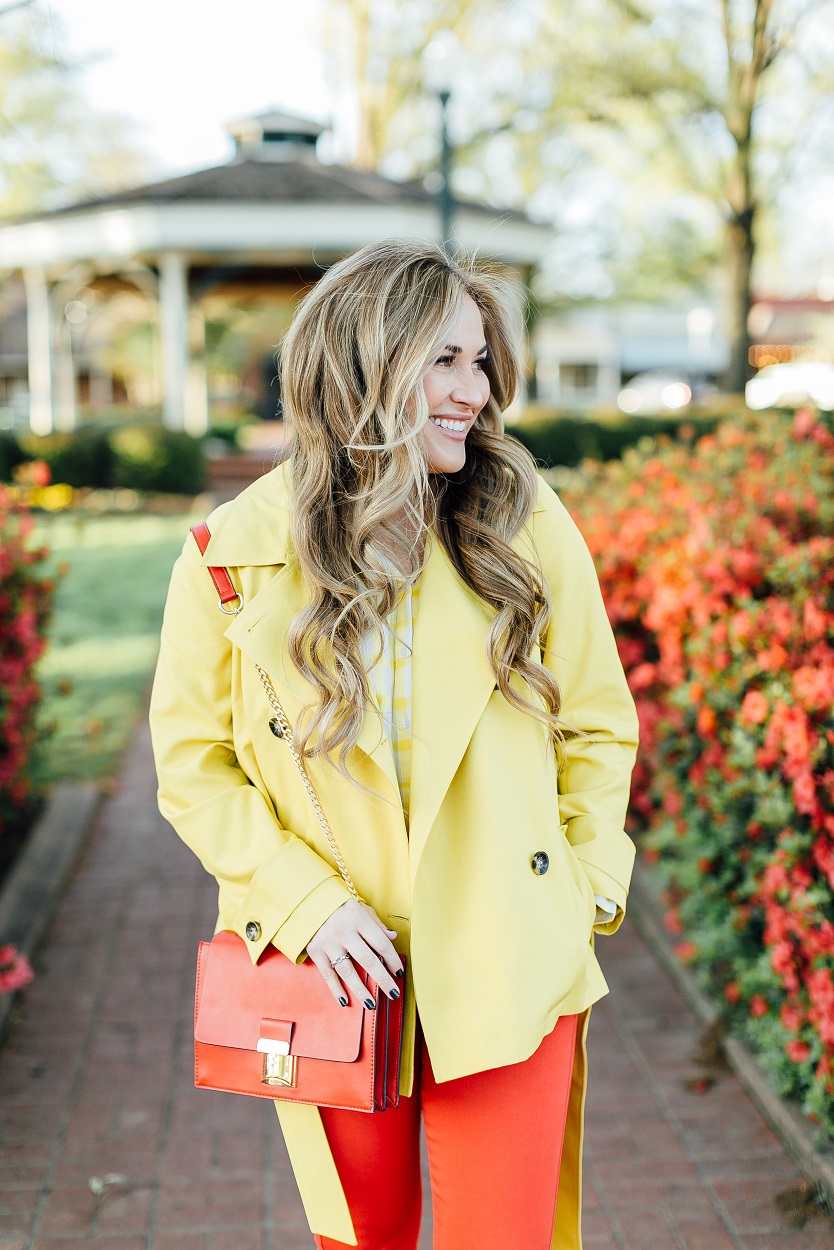 BOLD COLORS OUTFIT DETAILS:
Jeans c/o // Top c/o // Jacket c/o // Bag c/o // Booties