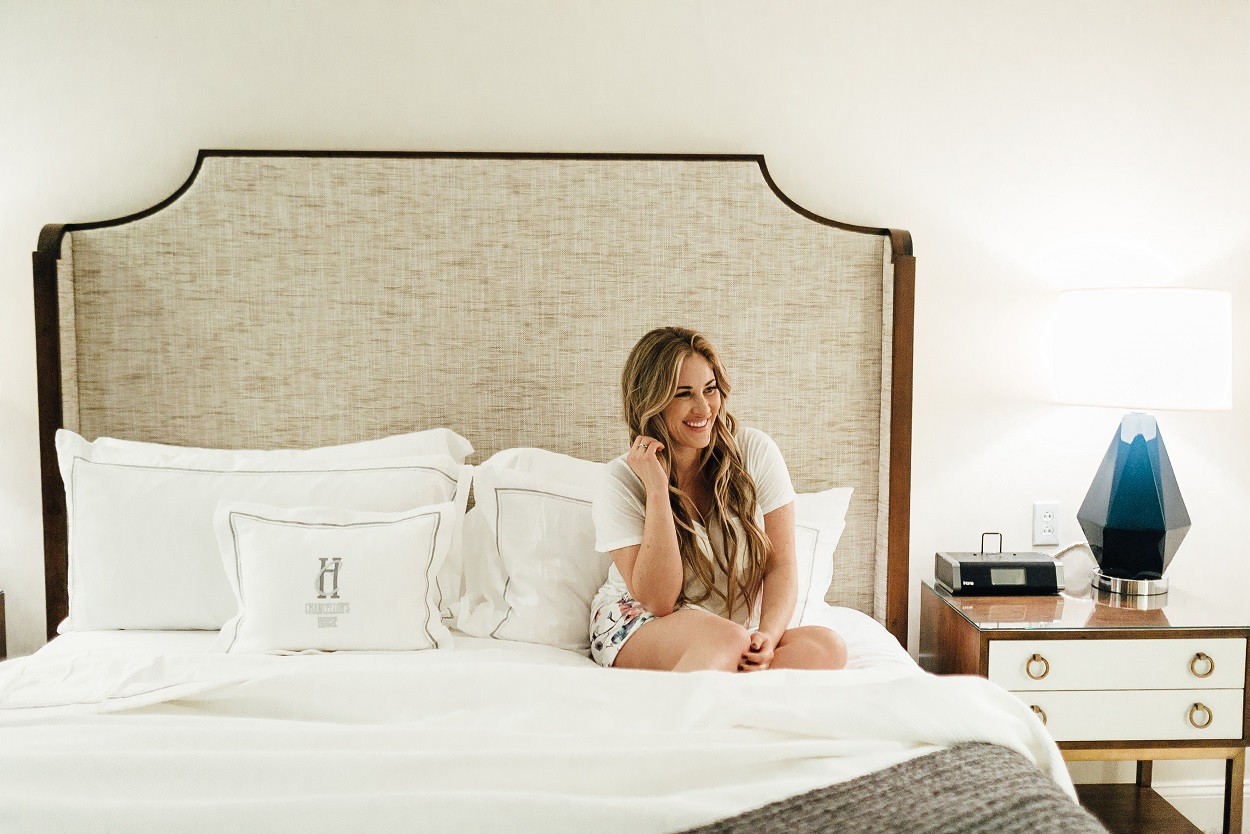 MY FAVORITE THINGS TO DO IN OXFORD MISSISSIPI
Oxford, Mississippi is only a short hour drive away, but I haven't been there in years.  Ole Miss is probably best known as William Faulkner's former home and the home to Ole Miss.  While in Oxford, I stayed at Chancellor's House for the weekend, and it was even better than I ever could have imagined!  The hotel was GORGEOUS!  From the lobby to the room to the bathroom to the restaurant, I was blown away.
The room was amazing.  it had a large sitting area with a couch in it that pulled out, a huge bedroom with a patio and two bathrooms.  The minute I walked into the bathroom, I noticed the large tub in the middle of the room.  The first thing I did when I got to the hotel was to eat dinner at Chancellor's Grill.   I had lobster bisque and the stuffed porkchop.  It was a tough choice because I wanted almost everything on the menu.  The vibe in the restaurant was perfect, and all the staff was so helpful and friendly.
I already can't wait to go back again, and I may have to catch a game next time.  It's been too long since I've been tailgating at the Grove.  If you're thinking about taking a little trip soon, you will definitely want to check out Oxford and Chancellor's House.  For more great places to visit during your stay, make sure you check out Visit Oxford Mississippi too.
What about you? Have you been to this city? If so, what are your favorite things to do in Oxford Mississipi? Let me know in the comments below!