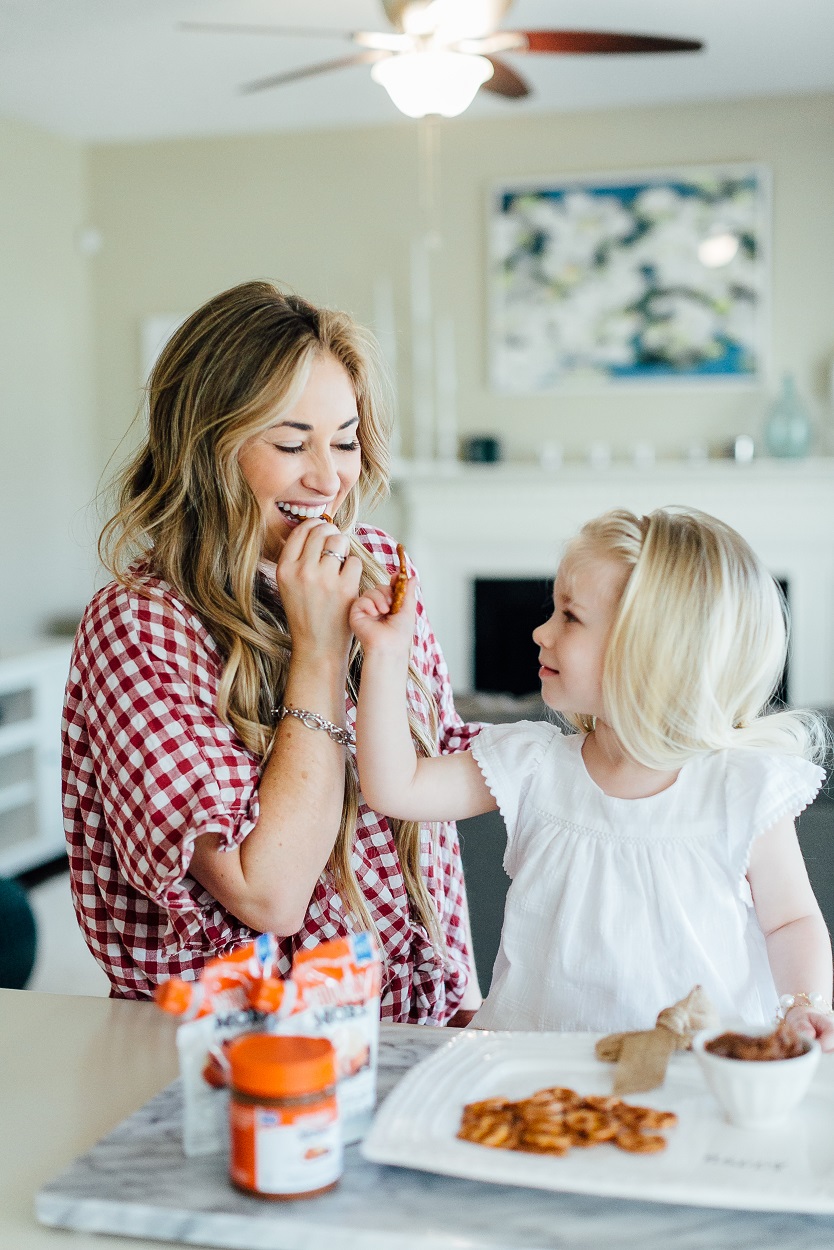 Is it just me, or does every kid (and maybe even adult) come home starving from school?!  Leighton has a short window, and if she isn't fed in that window, let's just say she gets even hangrier.  So…I'm back today sharing one of Leighton's favorite natural snacks for kids – pretzels and chocolate hazelnut butter.  Adding the Naturally More chocolate hazelnut butter is a great way to mix it up.  And it tastes amazing y'all!  The whole family loved it.
Everyone eats pretzels and peanut butter, but the chocolate is unexpected, and come on, who doesn't love chocolate??  This hazelnut butter is creamy, thick and is so rich with chocolate (but not too much.)  And like all of Naturally More's nut butters, it has added probiotics which means they not only taste good, but they're even better for us.
I usually try to have our natural snacks for kids ready for the moment we get home from school, and this one is so easy.  The hazelnut butter is also amazing on pretty much any type of fruit, especially strawberries, yum!  Have you tried any of Naturally More's nut butters?  Do you have a hangry toddler when they get out of school?  What are your favorite go-to natural snacks for kids? Let me know in the comments below!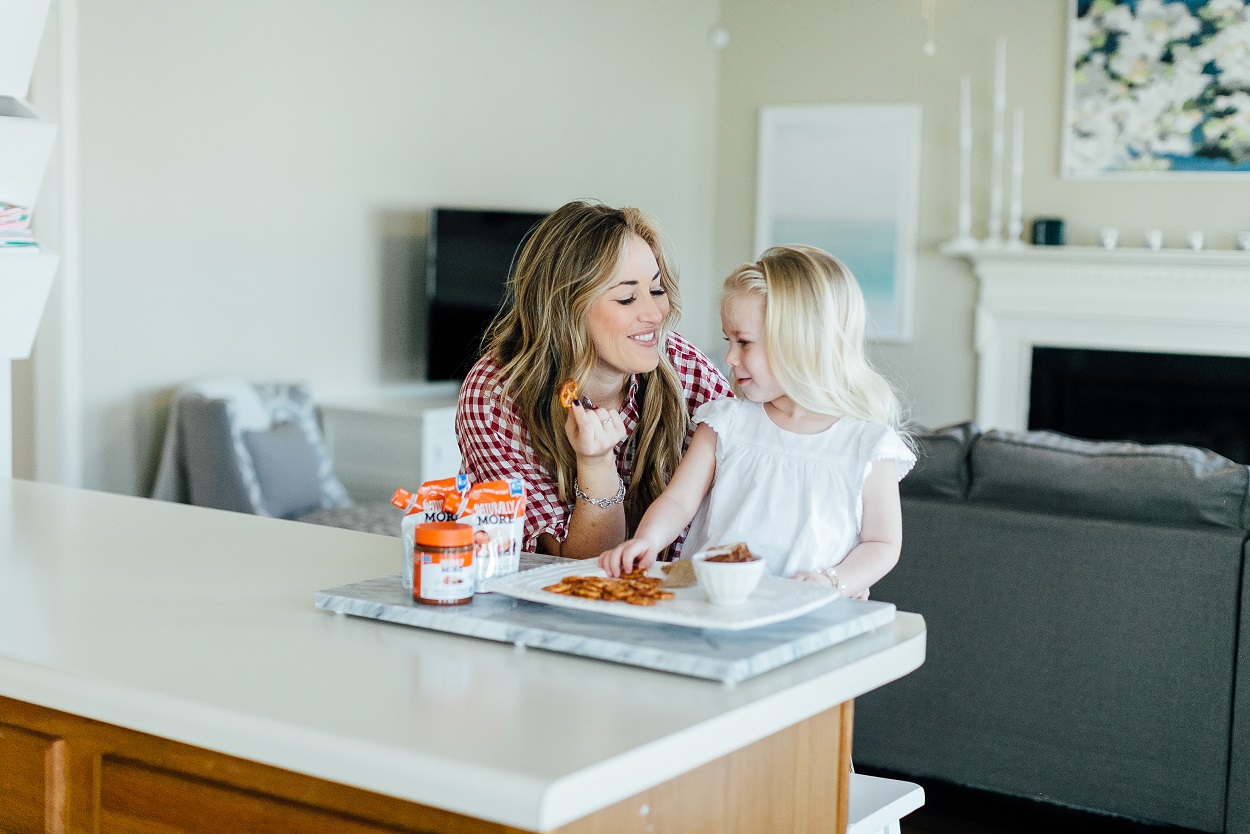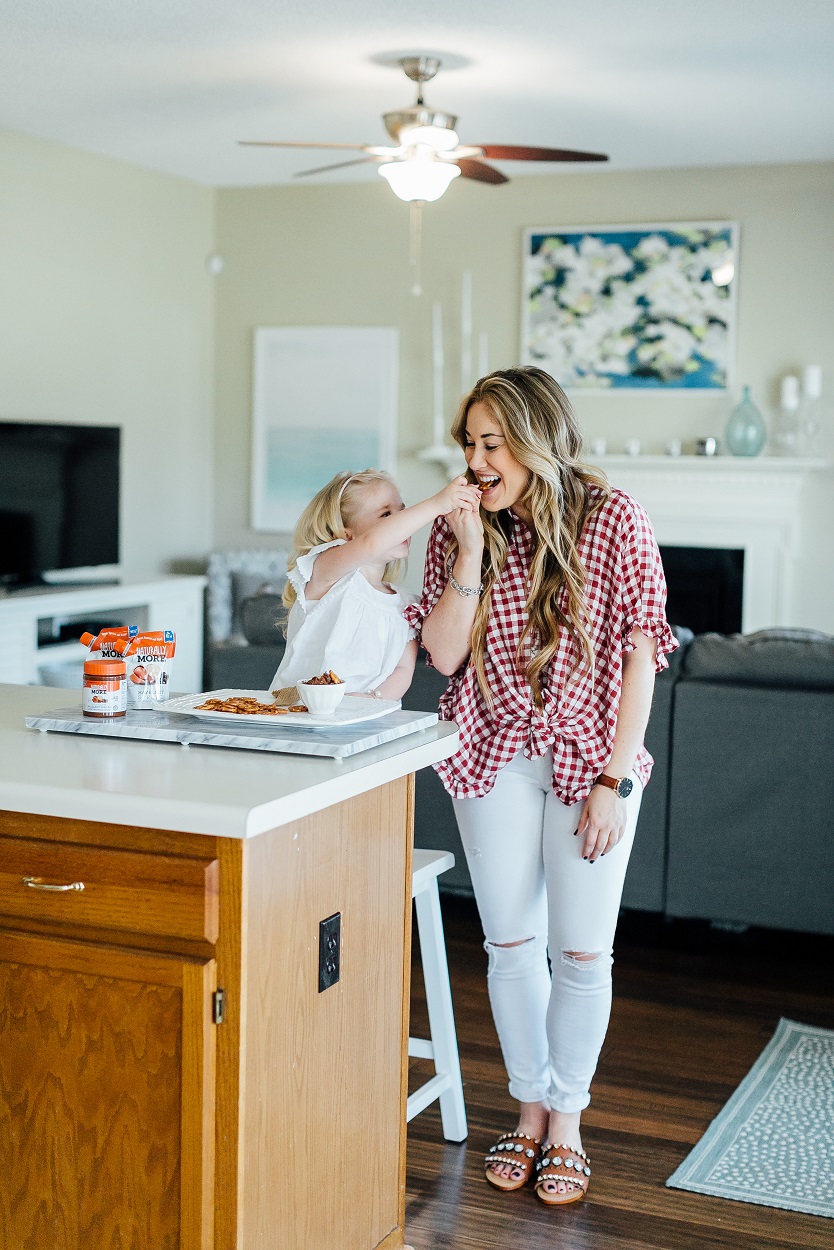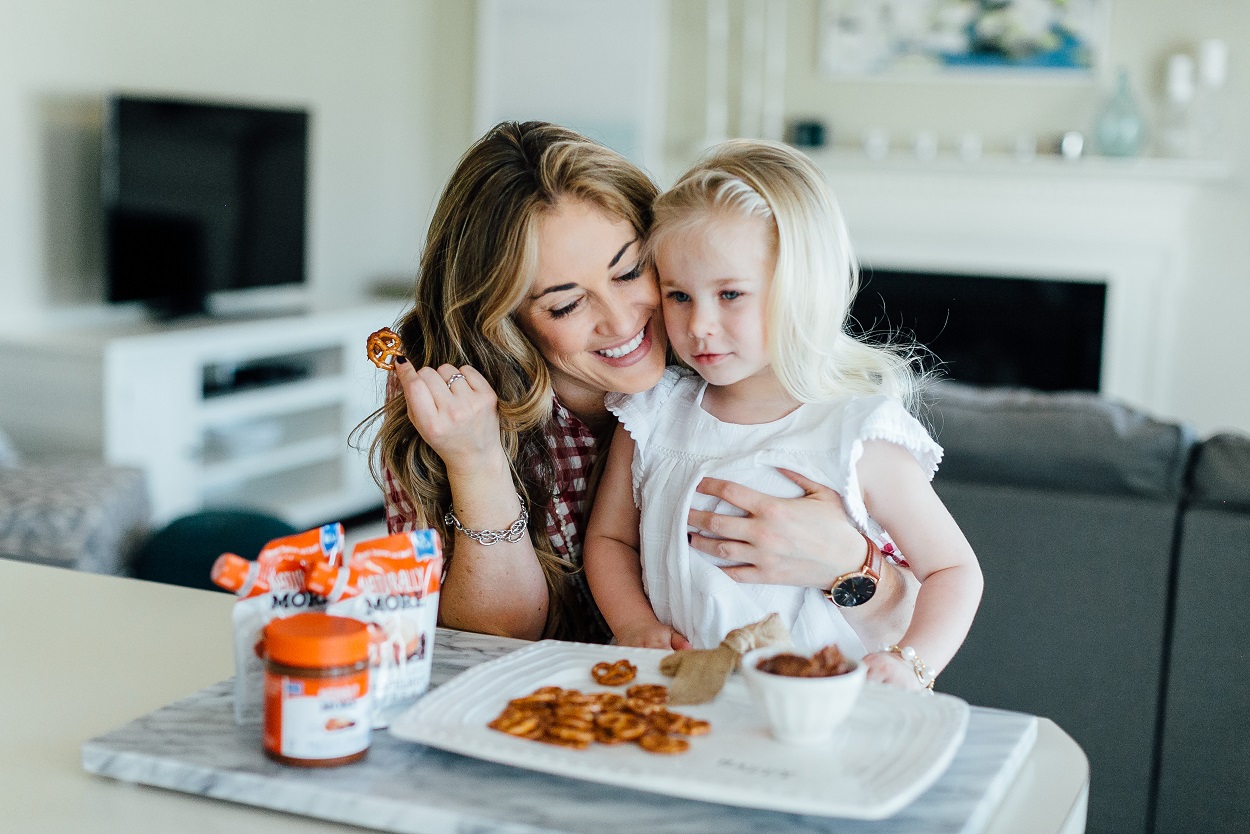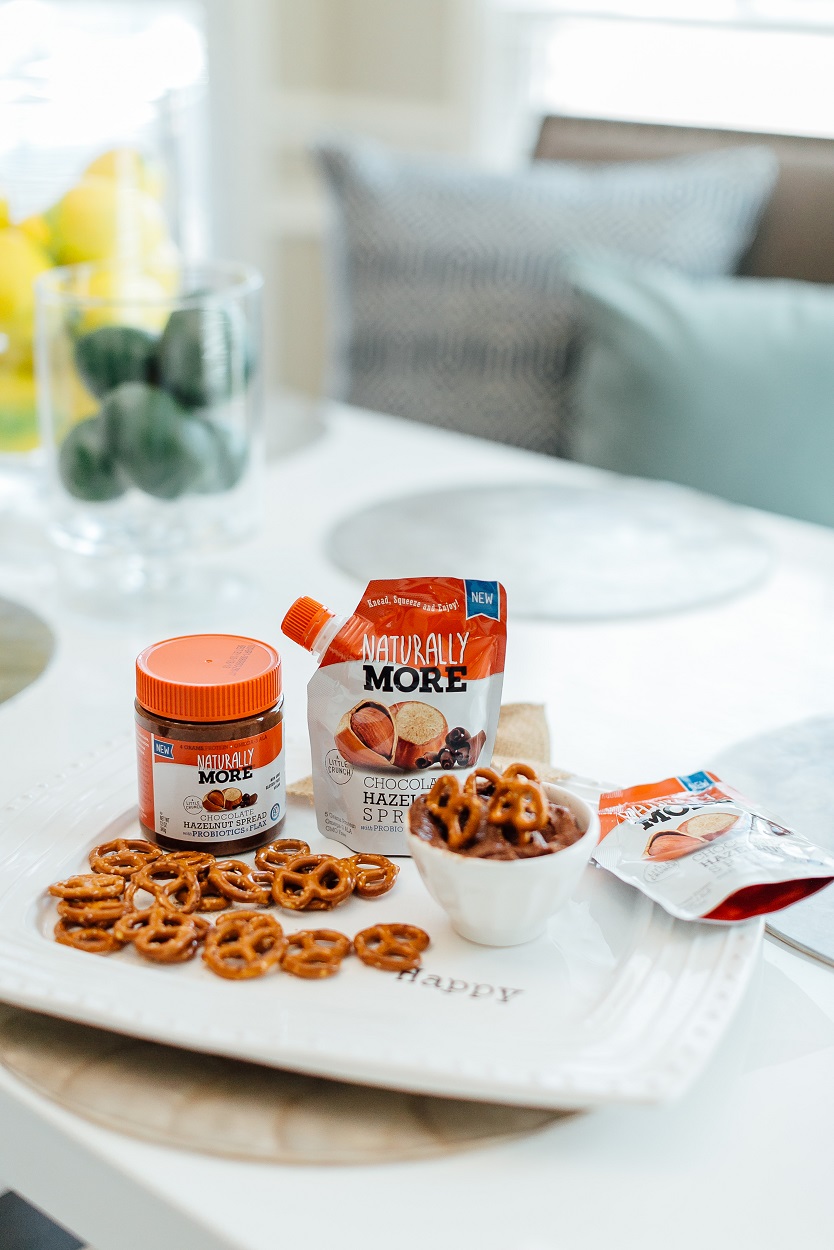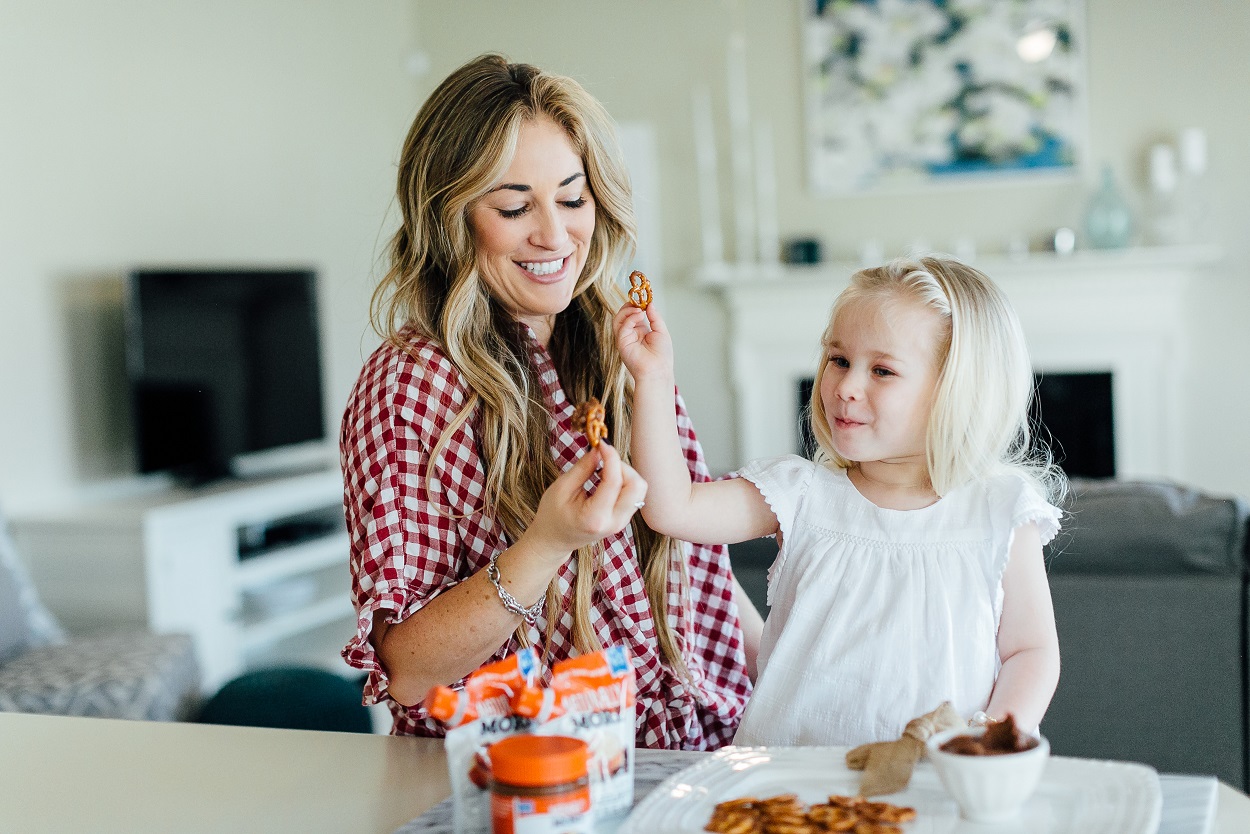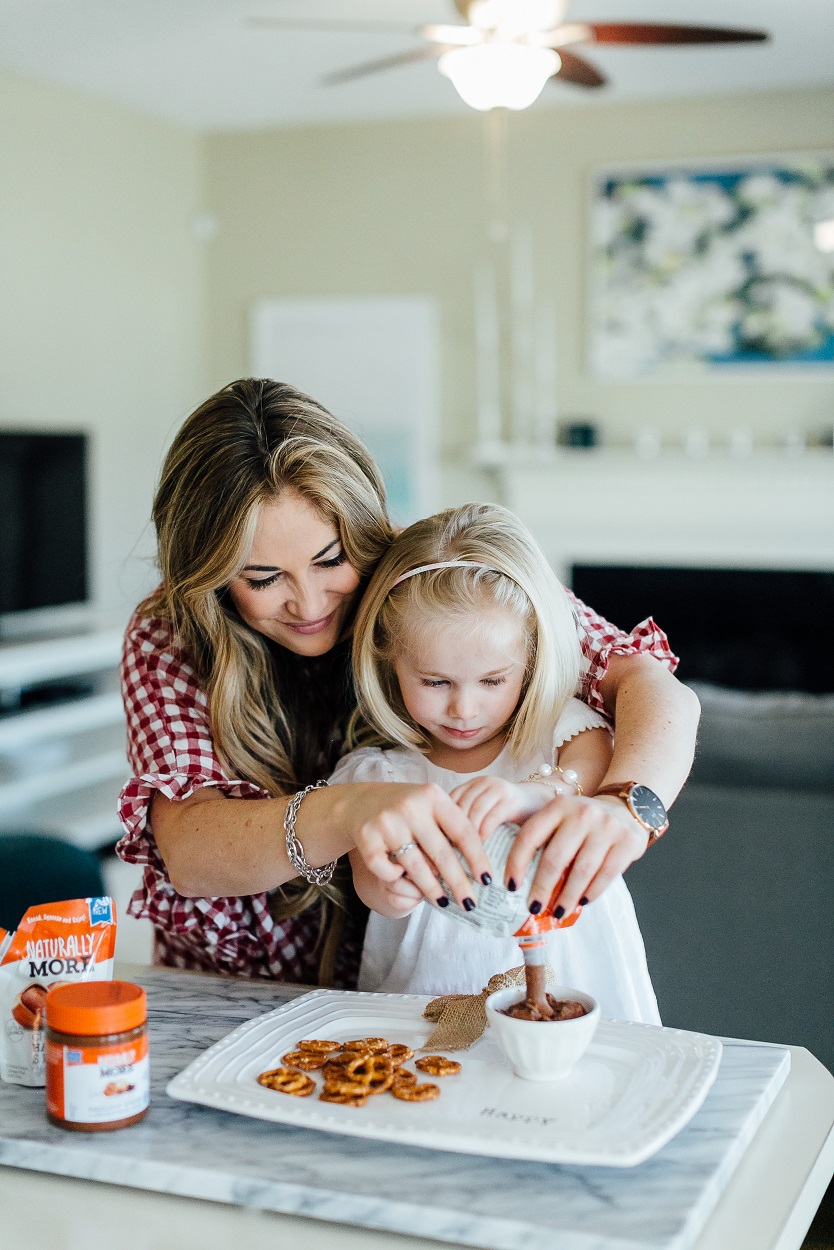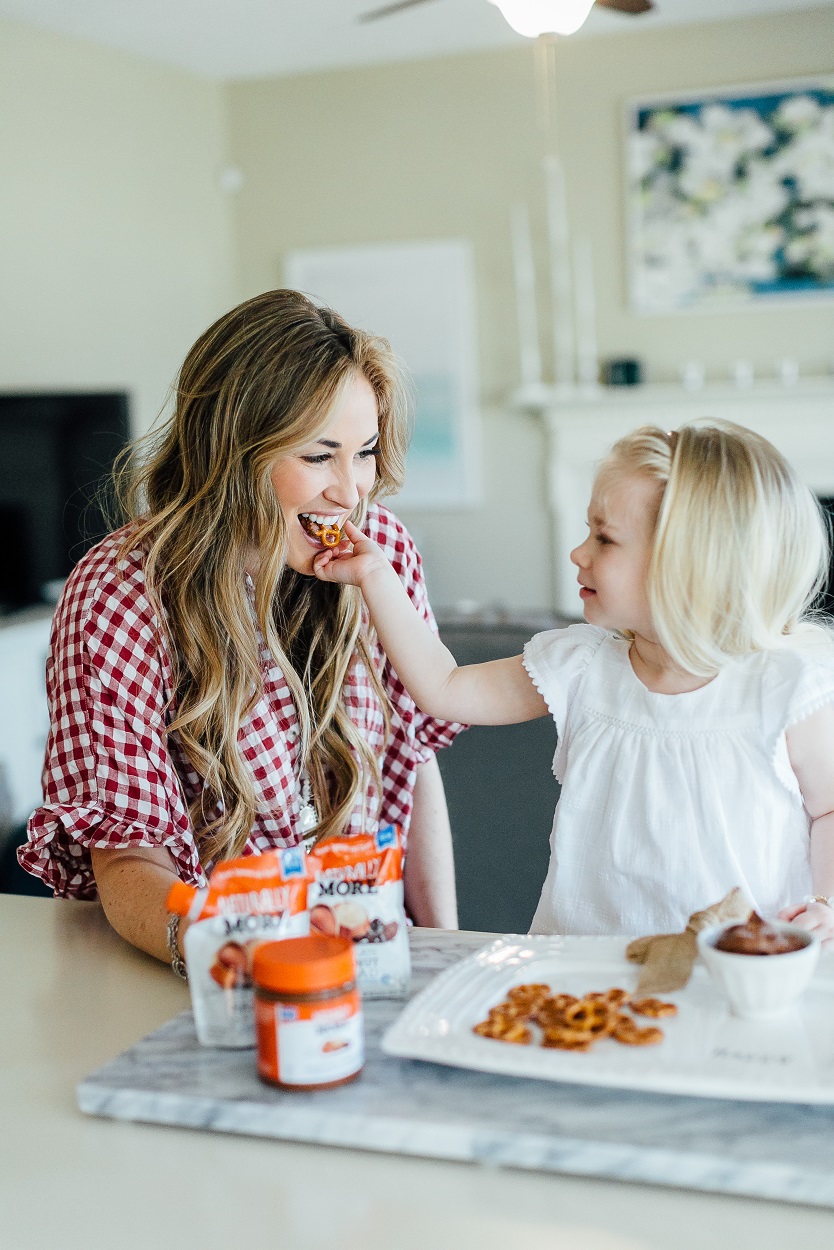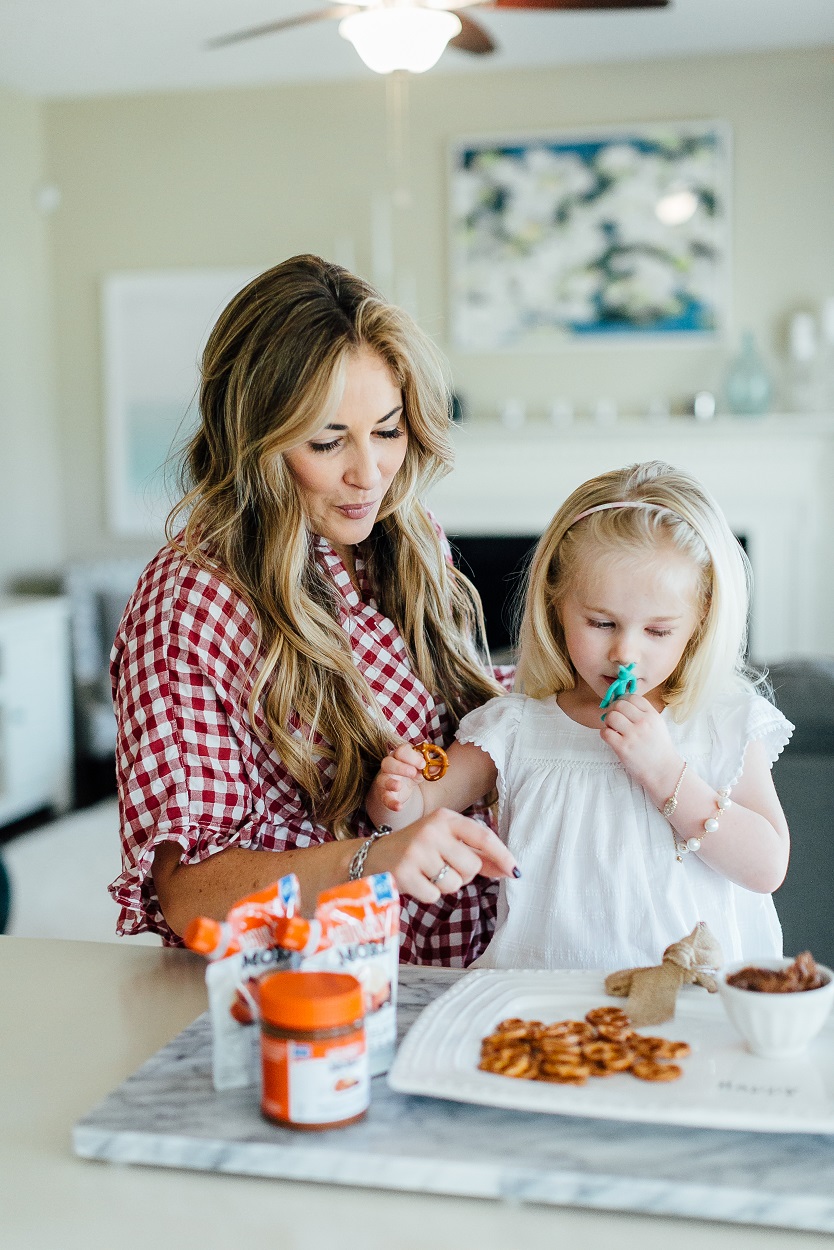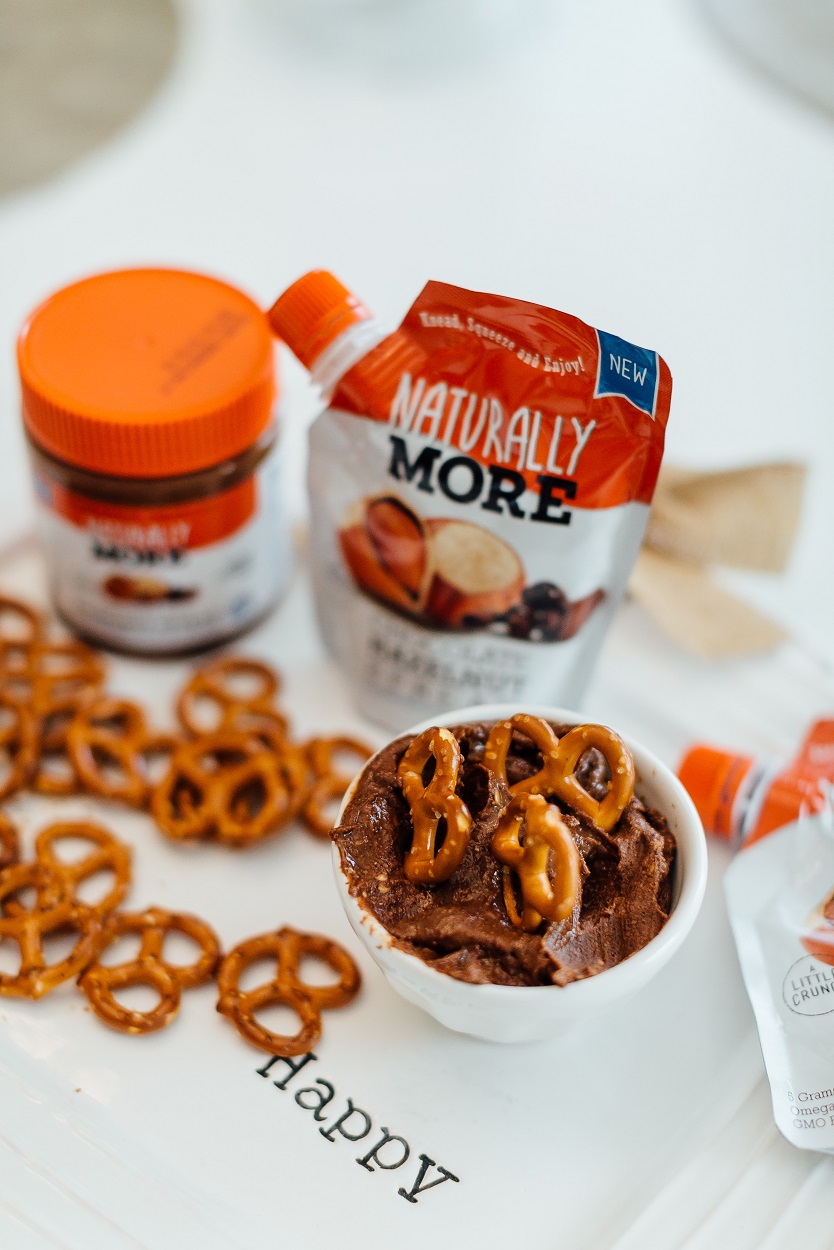 On Me:  Jeans // Top // Sandals // Similar Necklace c/o // Watch c/o
On Leighton:  Shorts // Top c/o // Shoes