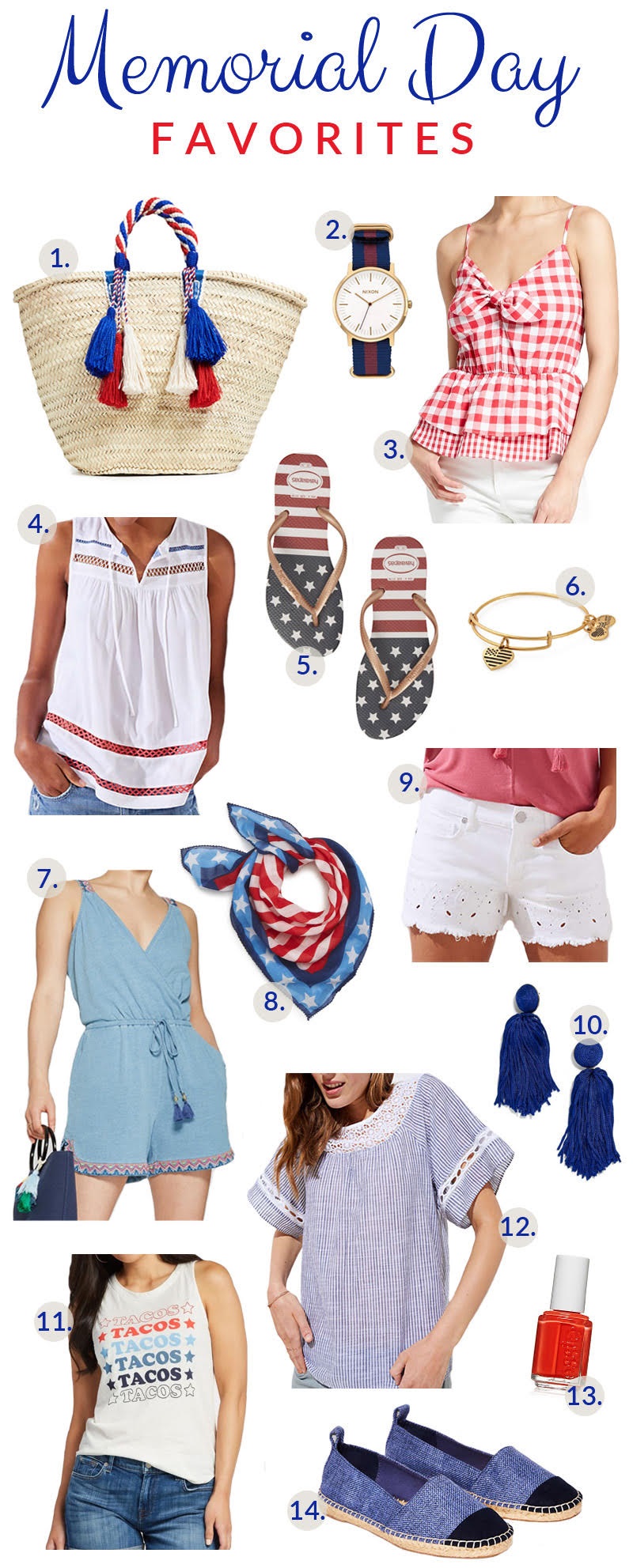 MEMORIAL DAY OUTFITS FAVORITES:
1 // 2 // 3 // 4 // 5 // 6 // 7 // 8 // 9 // 10 // 11 // 12 // 13 // 14
Memorial Day is in a week!!  Leighton and I are headed to the lake for the weekend to enjoy some time swimming and on the waverunner with family, and I can't wait!  There are SO many cute and fun red white and blue outfits and accessories out right now that I just had to share my favorite to give you some ideas for your Memorial Day outfits.
I need them all, but especially this, this and this!  What are your plans for this holiday weekend?  What Memorial Day outfits will you be wearing? Let me know in the comments below!
For more patriotic outfits, click here and here!