This post is sponsored by Naturally More, but all opinions are 100% my own. Thanks for helping me to support the brands I love.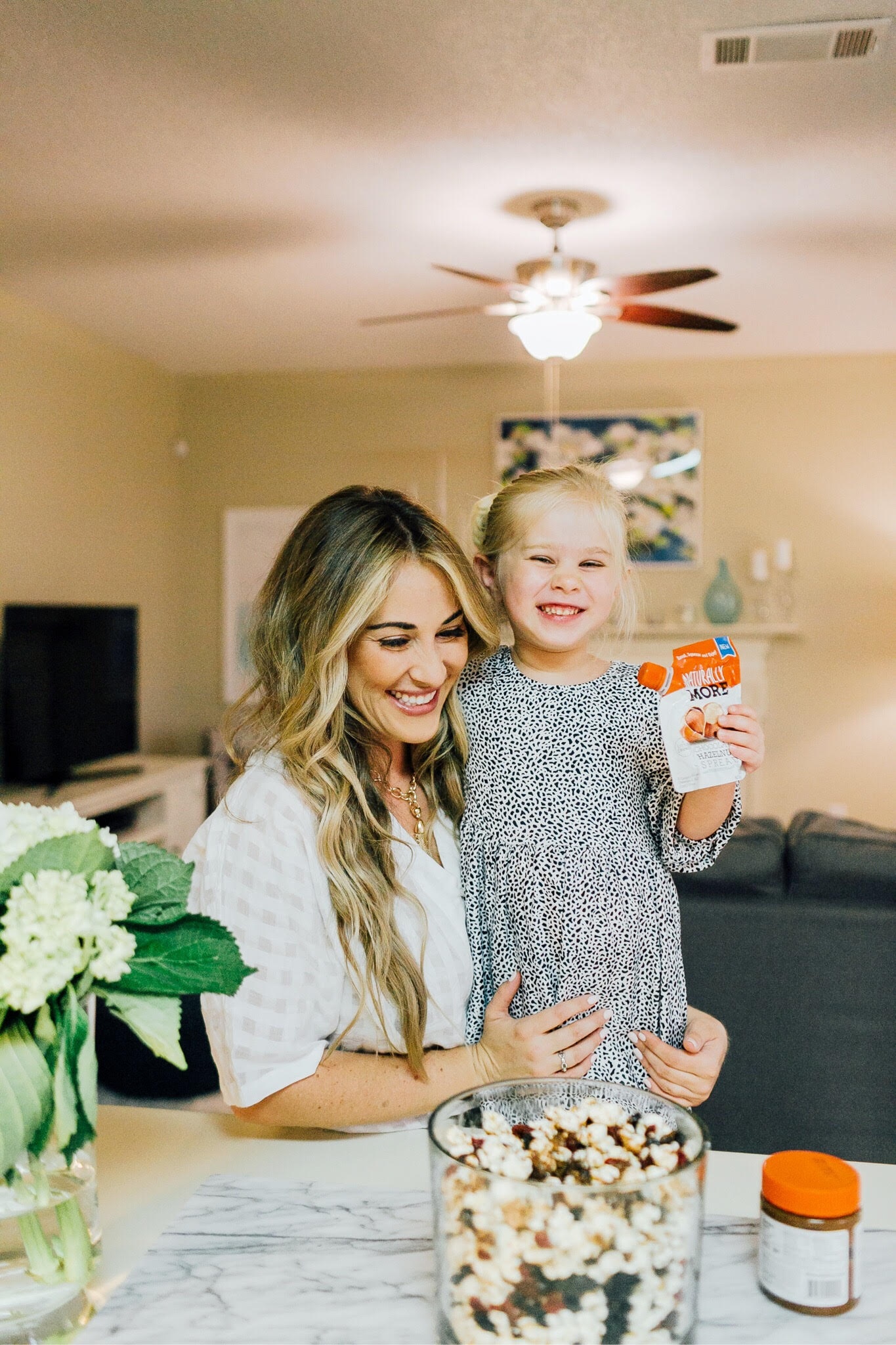 You can simply google 4th of July snacks and find so many, but today I wanted to share one with you that is different and that both adults and kids will love!  4th of July popcorn with chocolate hazelnut drizzle.  Mmmmm…it is so good!  Seriously, no one could get enough of it when I made it last week.
MY FAVORITE 4TH OF JULY SNACK
4th of July Popcorn with Chocolate Hazelnut Drizzle
Ingredients
Popcorn
Dried Cranberries
Dried Cherries and Raisins
Naturally More Hazelnut Butter
Directions
Pour popcorn into a large bowl.
Mix in the dried cranberries, cherries and raisins.
Leave the hazelnut butter out at room temperature so it is softened.
Add the hazelnut butter and mix everything together with a spoon.
Enjoy!
Now you have the perfect combo of salty and sweet, and it's red, white and blue and perfect for 4th of July!  What makes popcorn better?  By adding chocolate hazelnut butter, I promise!  And it's adult and toddler approved!  We couldn't get enough of it last week!
What will you be doing for 4th of July?  What's your favorite 4th of July snack? Let me know in a comment below!