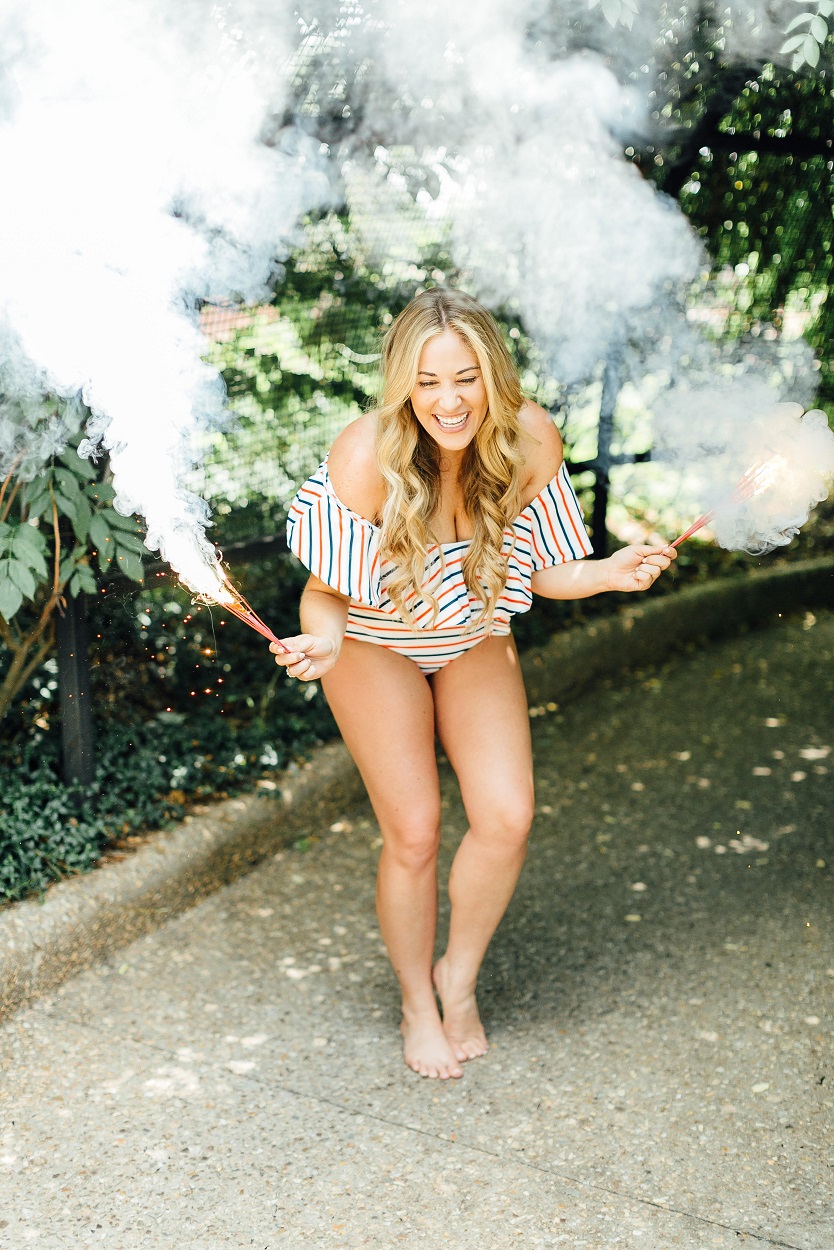 Happy 4th of July y'all!  We just got finished swimming with family today.  It was hot today, and the pool water felt amazing!  And I have some sparklers and poppers for tonight; LC is going to have a ball this holiday.  Now if only we were off work tomorrow and Friday too!
THE KINGDOM & STATE SWIMSUIT YOU NEED:
This adorable bikini from Kingdom & State is just perfect for the holiday!  I love the red white and blue stripes and ruffles on the bottoms and the off the shoulder design on the top.  The top looks great with cutoff shorts before and after you hit the pool.  I hope everyone has a fun and safe holiday!  What are you up to this 4th of July?
What's your favorite Kingdom & State swimsuit? Let me know in a comment below!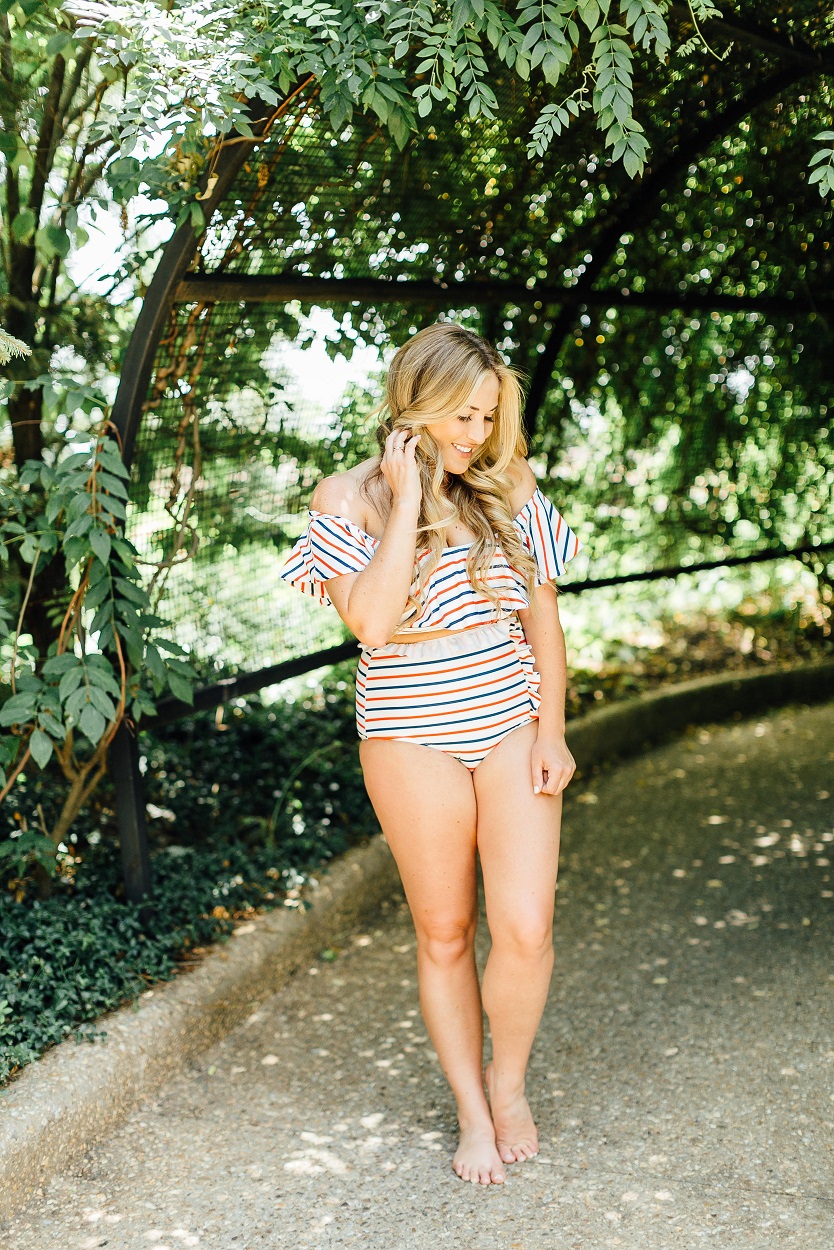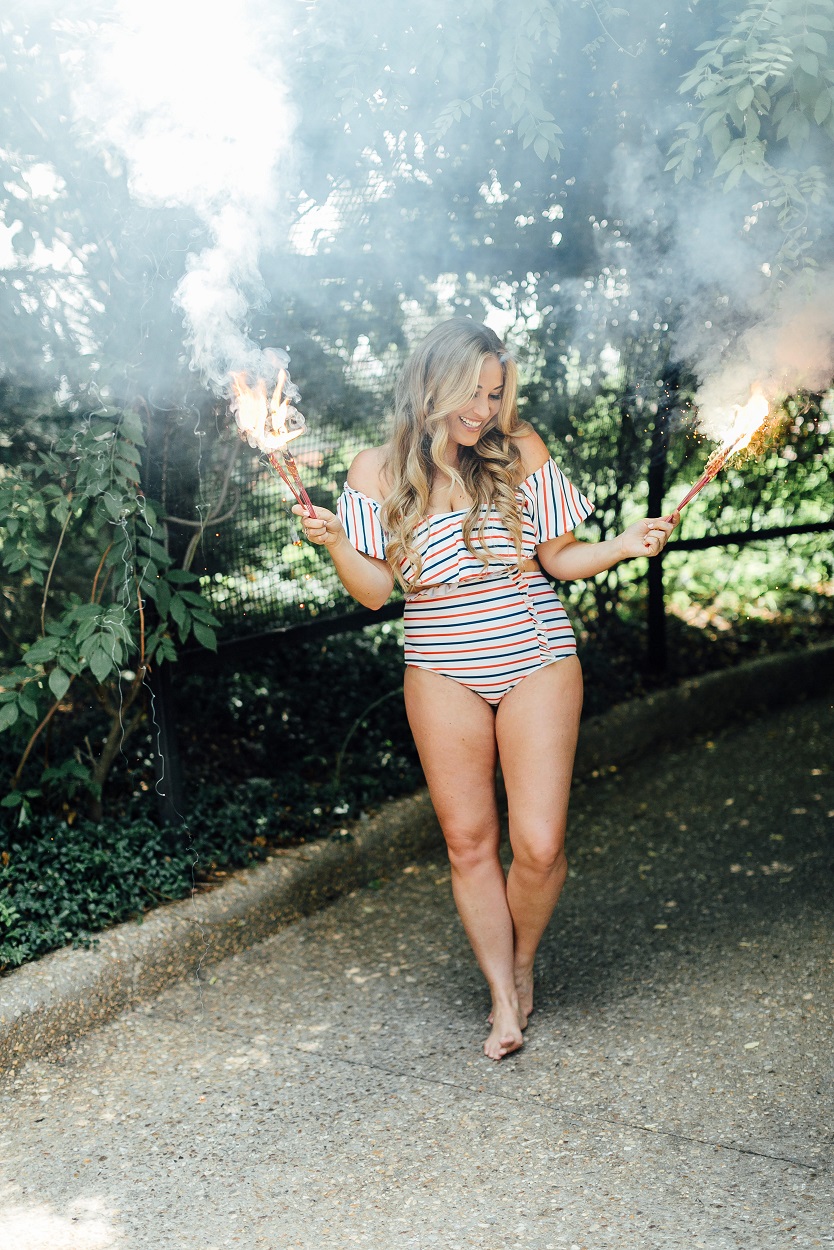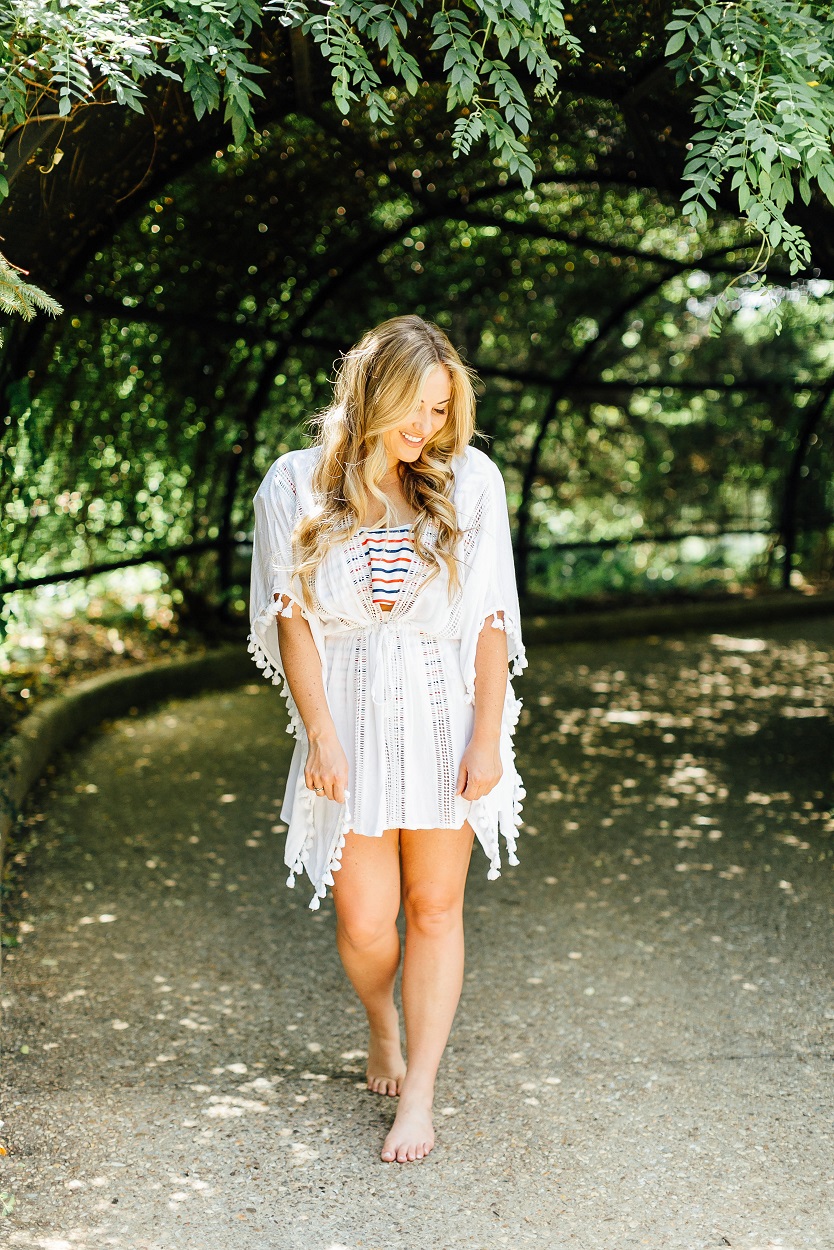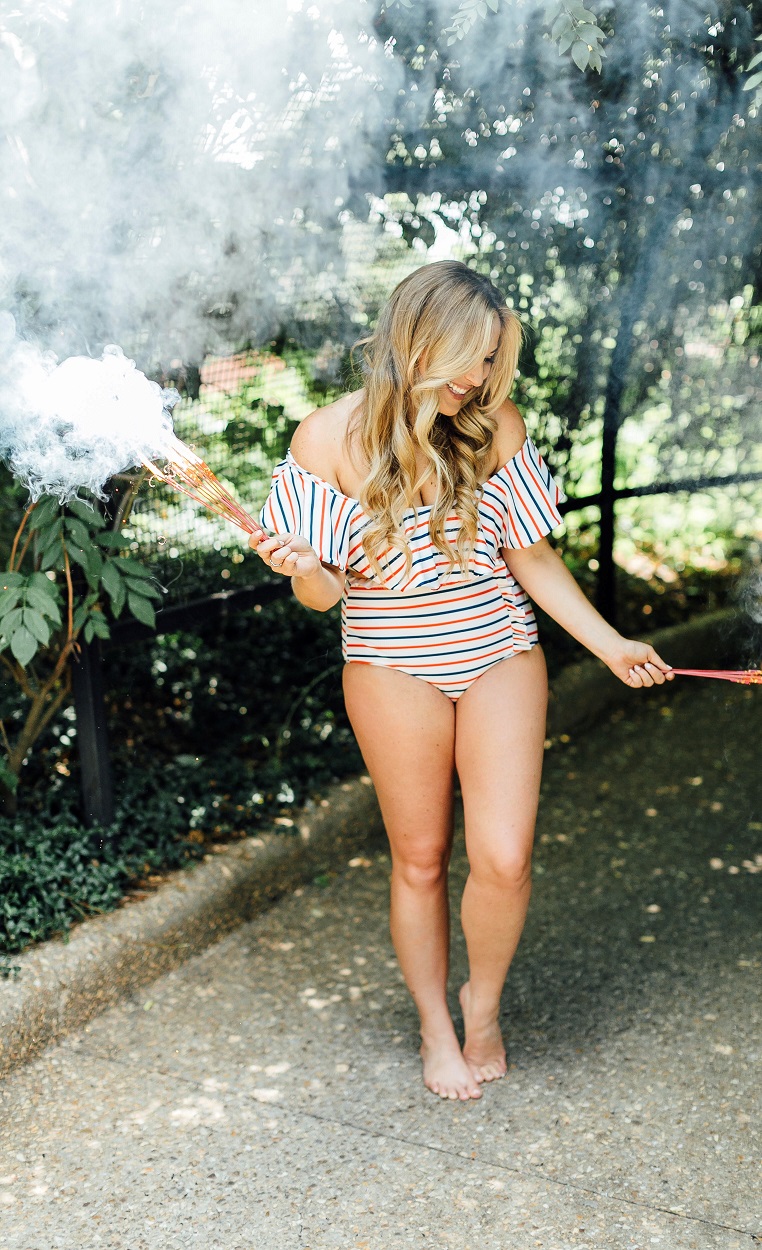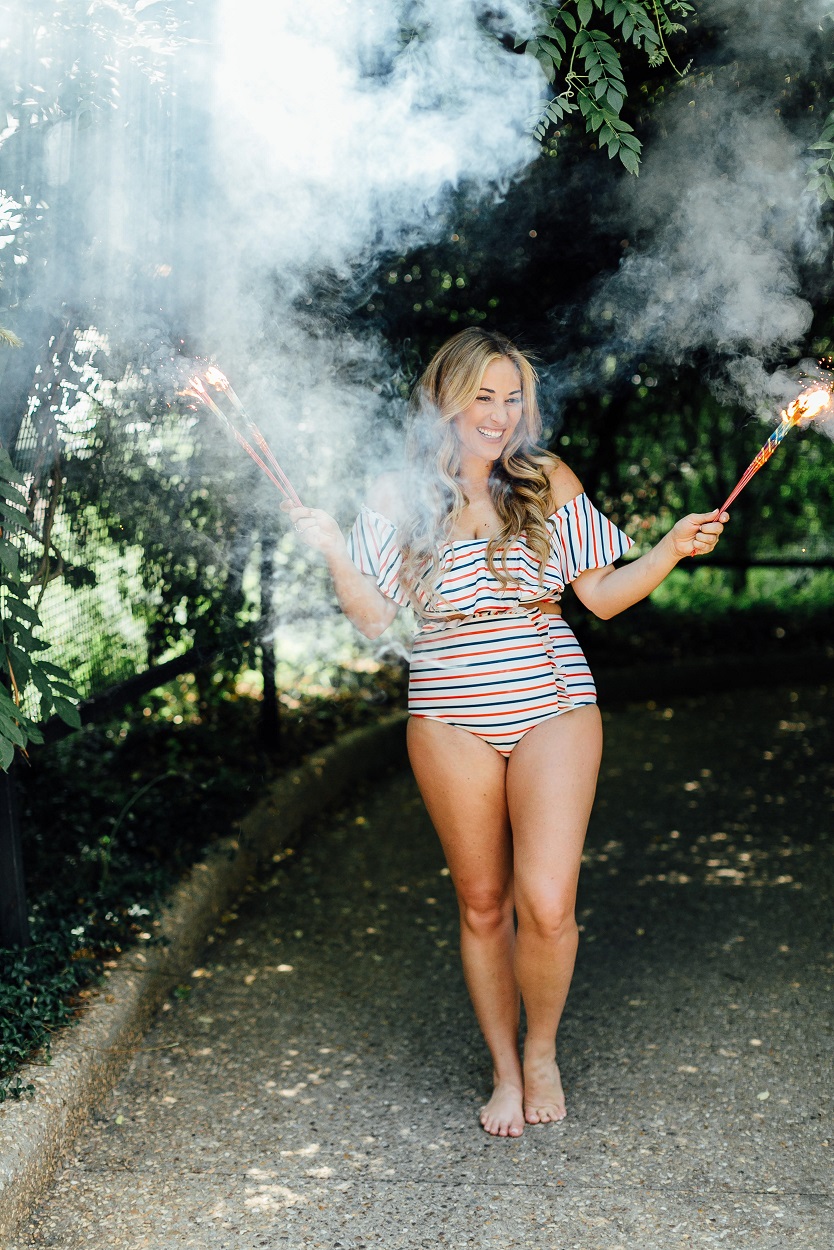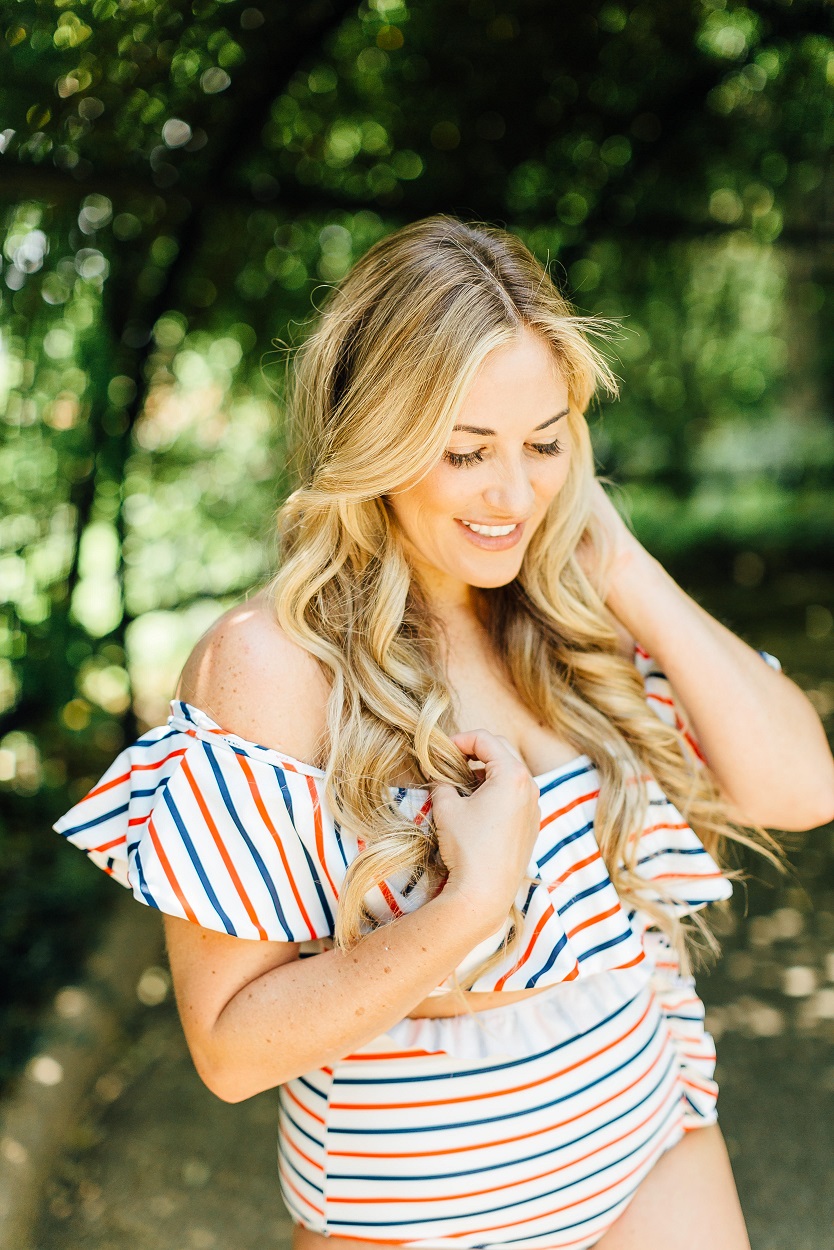 KINGDOM & STATE SWIMSUIT: