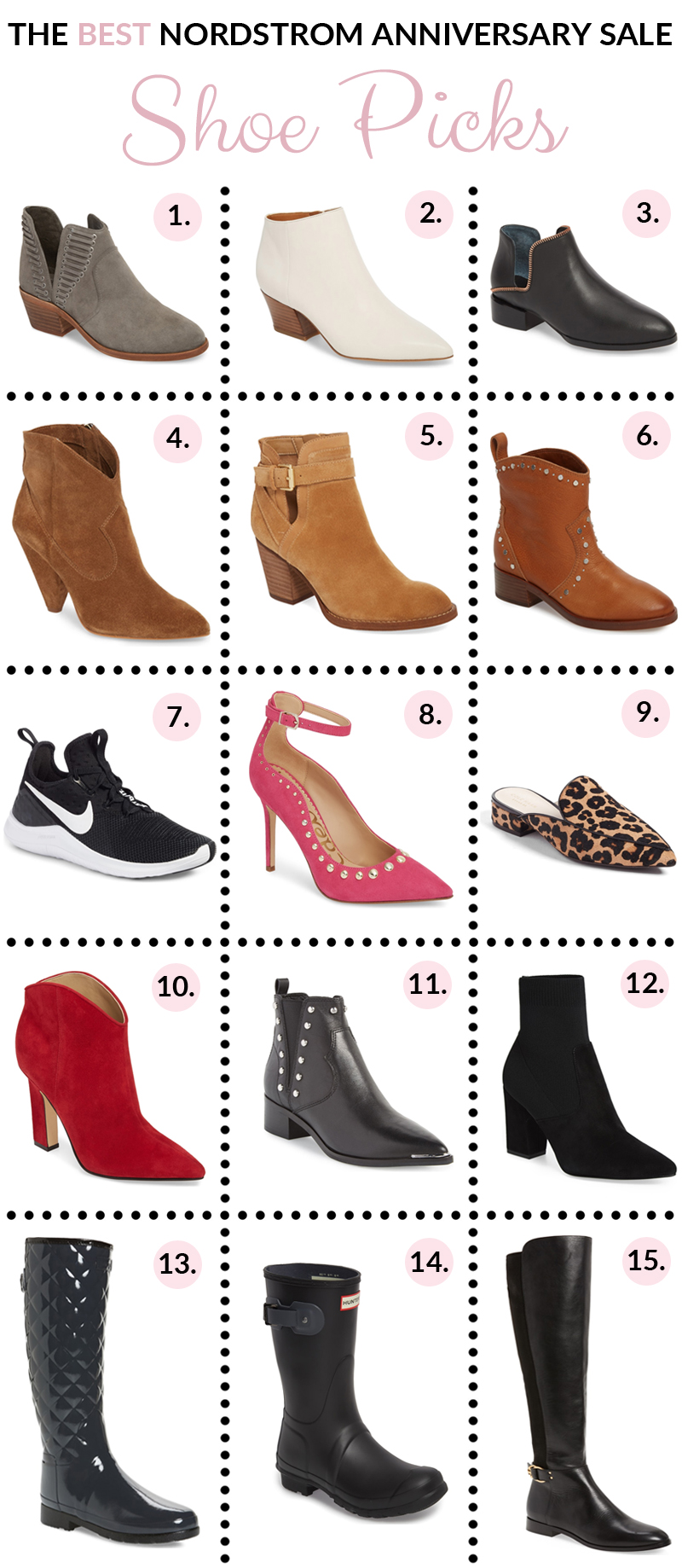 NORDSTROM ANNIVERSARY SALE: THE BEST SHOES
1 // 2 // 3 // 4 // 5 // 6 // 7 // 8 // 9 // 10 // 11 // 12 // 13 // 14 // 15
In case you missed it, the Nordstrom Anniversary Sale went live to the public last Friday, so you've got a couple more weeks to shop some of the best fall pieces at just a fraction of the price! I rounded up some of my favorite Nordstrom Anniversary sale picks here, my favorite clothing picks here, and today I'm sharing my favorite shoes from the sale.
Which are your favorites from the Nordstrom Anniversary sale? Let me know in a comment below! Personally, I'm obsessed with these boots, what about you?
Love this Nordstrom Anniversary Sale feature? Click here now for more of my Nordstrom favorites!!