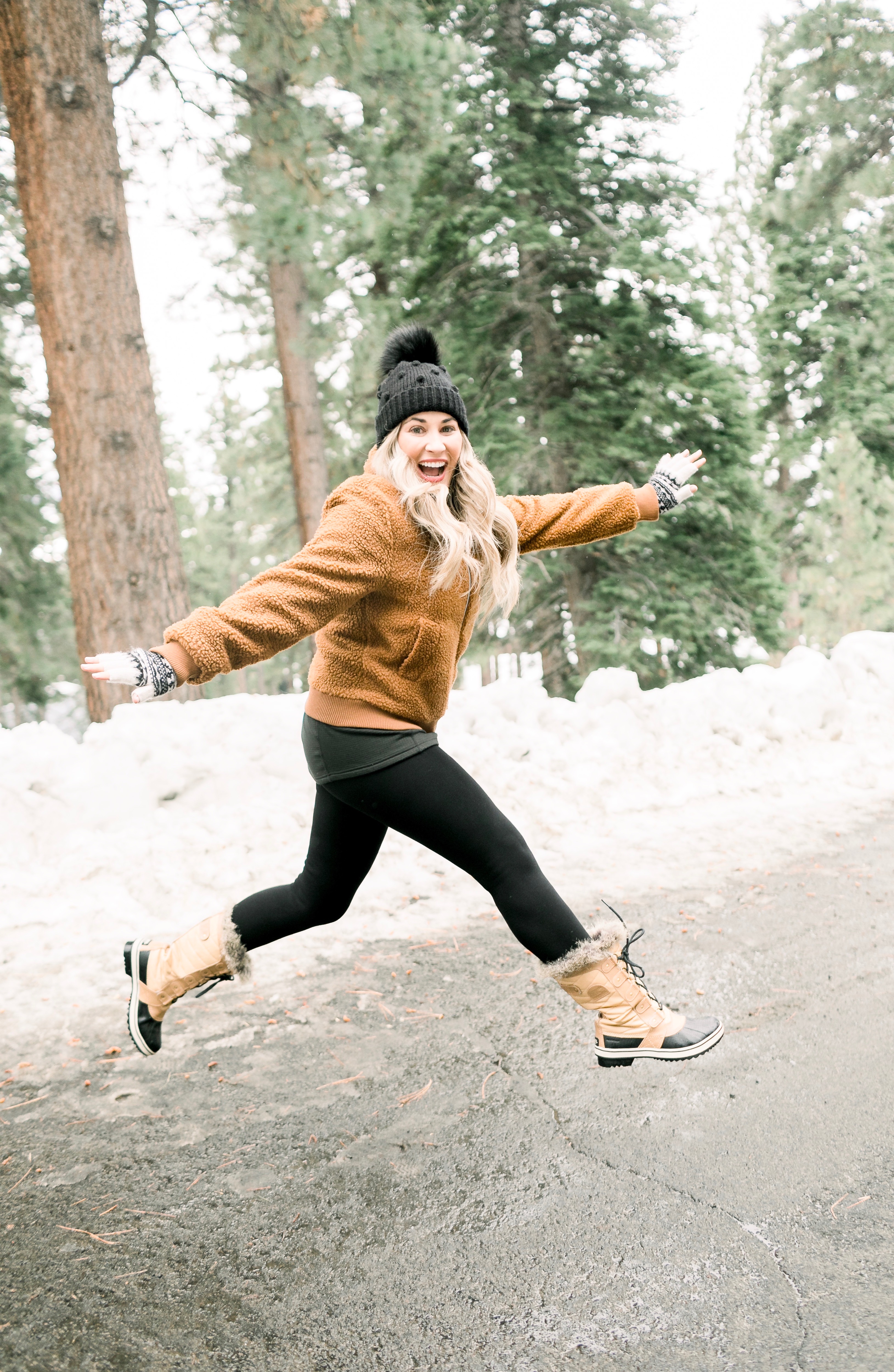 SHOP MY WINTER LOOK:

We are on week 3 of Whole30, woohoo! How is it going? If you're new around here or to Whole30 (like me), you can learn more about what it is here. For me, eating healthy is pretty easy at home when cooking. And it's even pretty easy while out at dinner. Where I struggle is when eating snacks.
So, I wanted to share some of my favorite Whole30 snacks today that you can throw in your purse, your vehicle or your desk at work. These are perfect to reach for when you are hungry but still want to eat healthy.
We took these pictures a couple weeks ago in Lake Tahoe. We stayed in a cabin on the hill covered in trees and snow. It was such a perfect location just a few minutes from the lake. The kids LOVED to sled in the backyard, and I'm not going to lie, I got in a great workout lugging the sled back up and down the hill each time! I am already missing the beautiful mountains and all the great workouts I was able to get in just right in the backyard!
Let me know what your favorite workouts are this time of year. And check out my favorite Whole30 snacks below and let me know which you have tried and loved.
I am always looking for more Whole30 snacks and meals!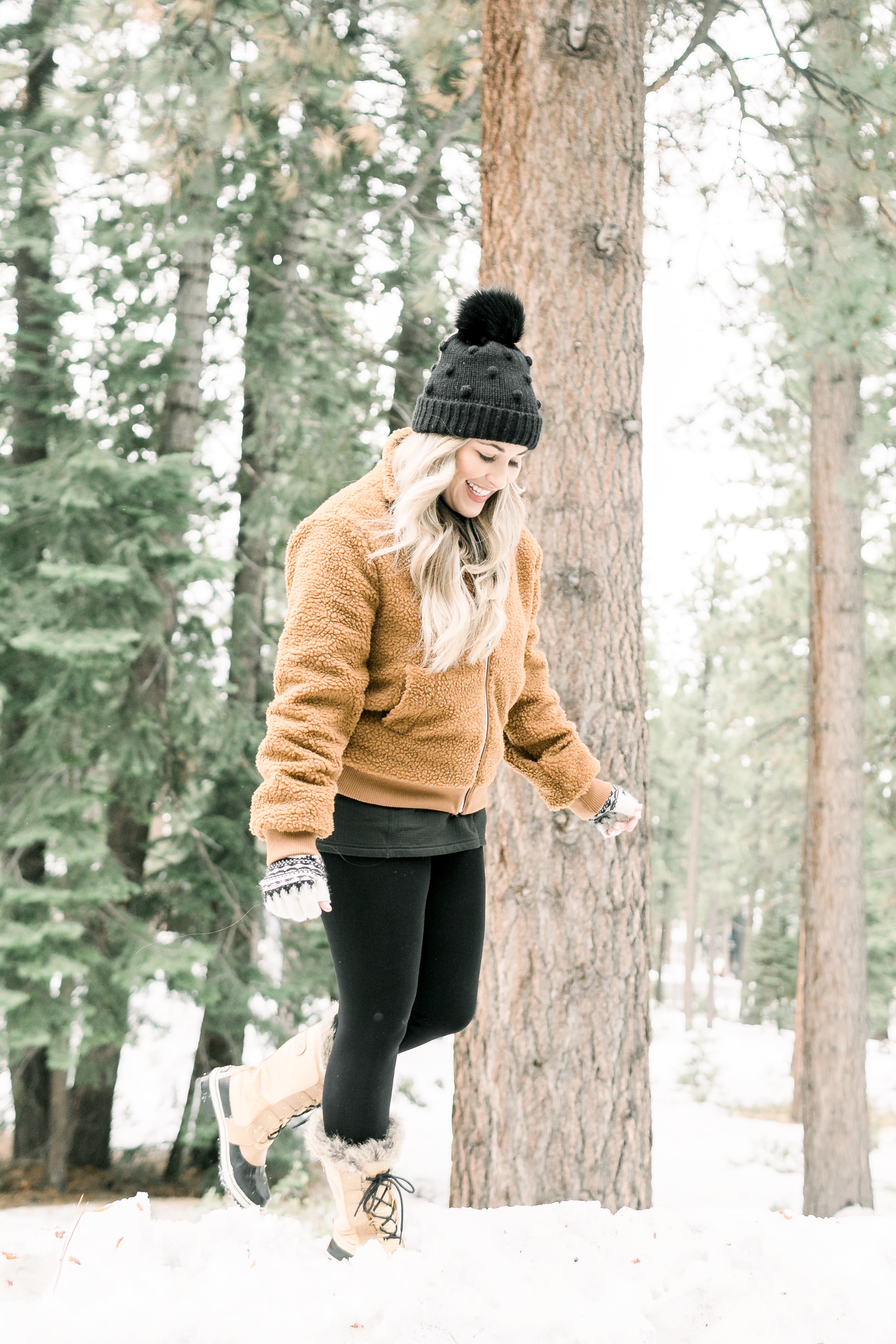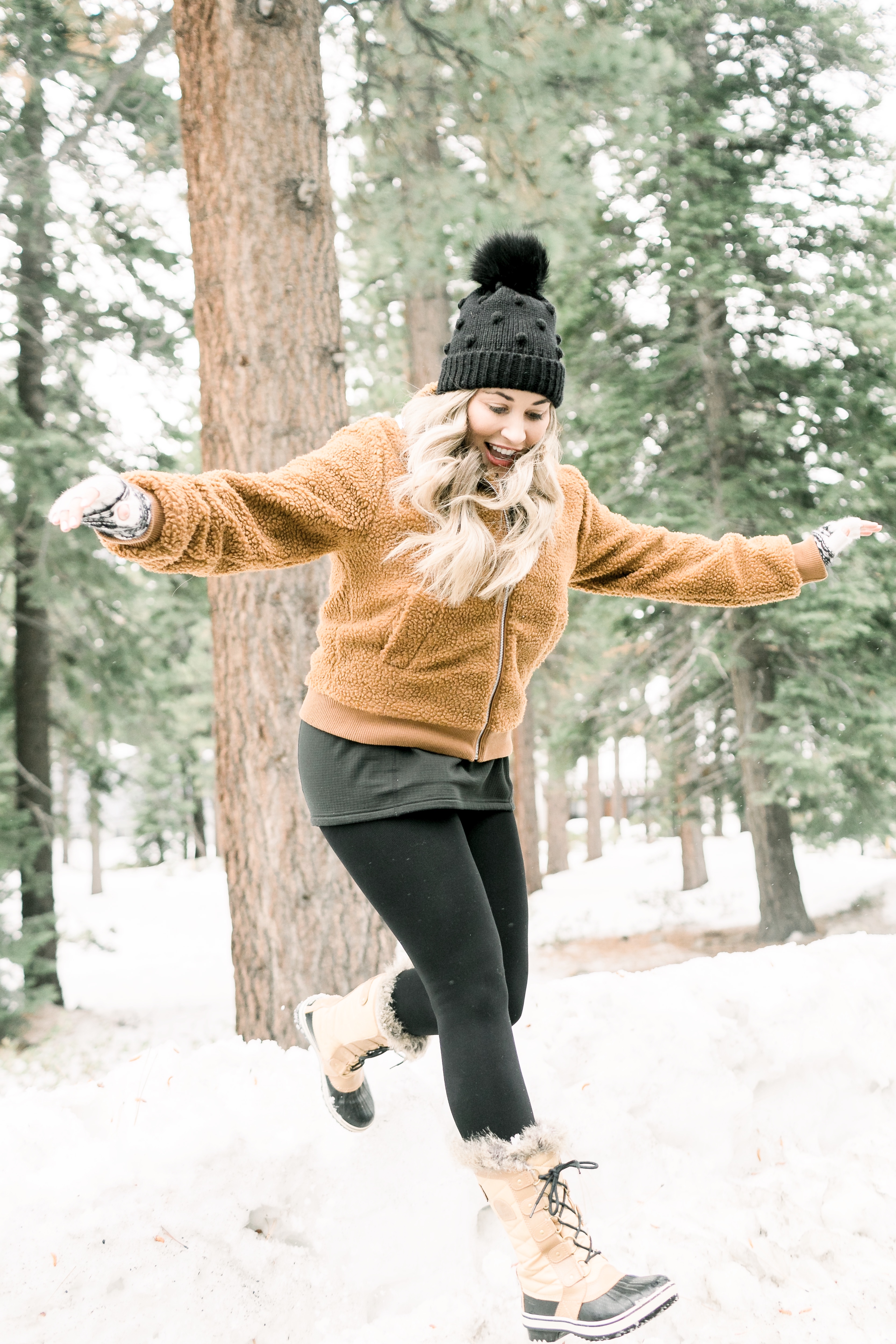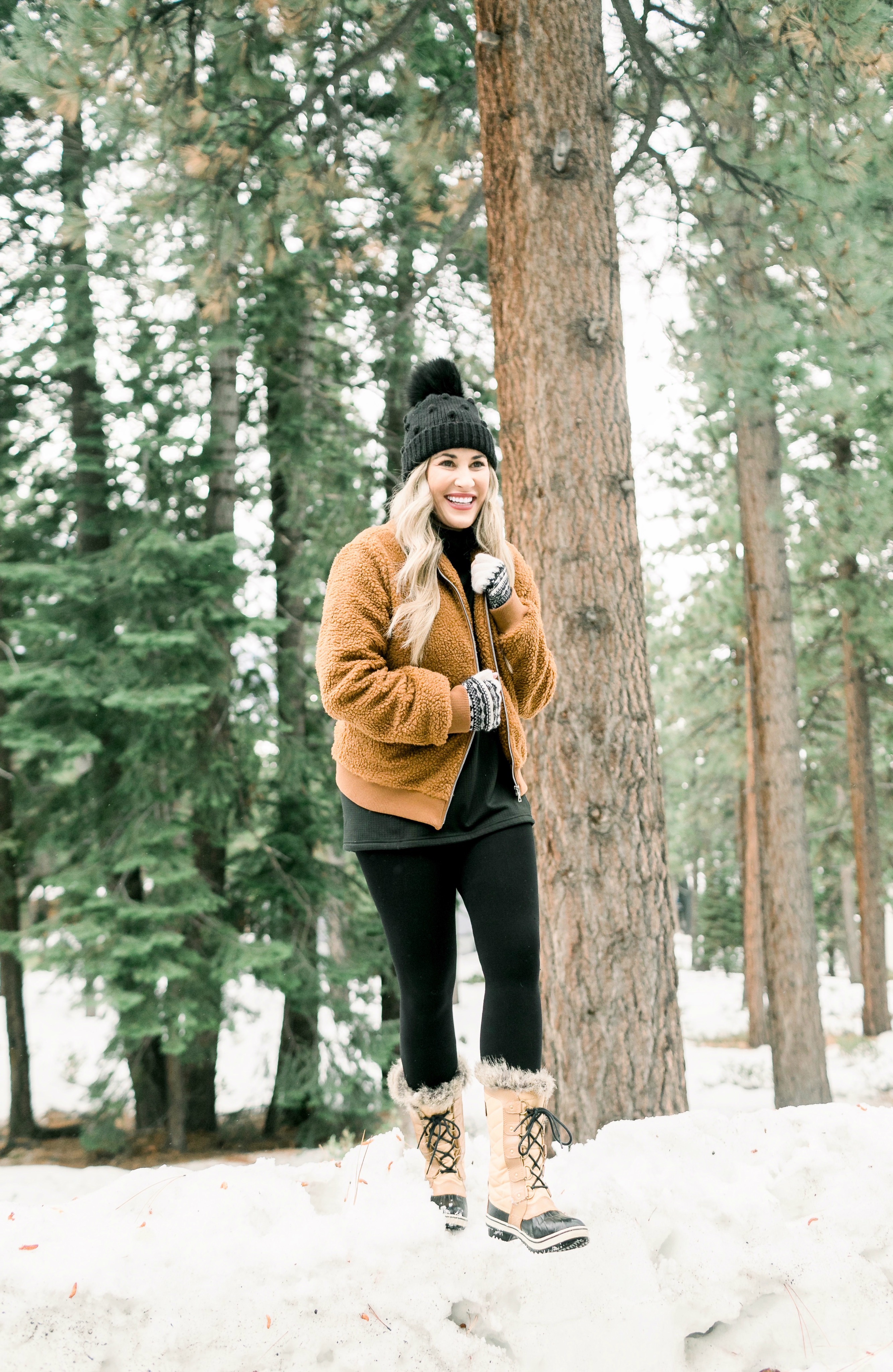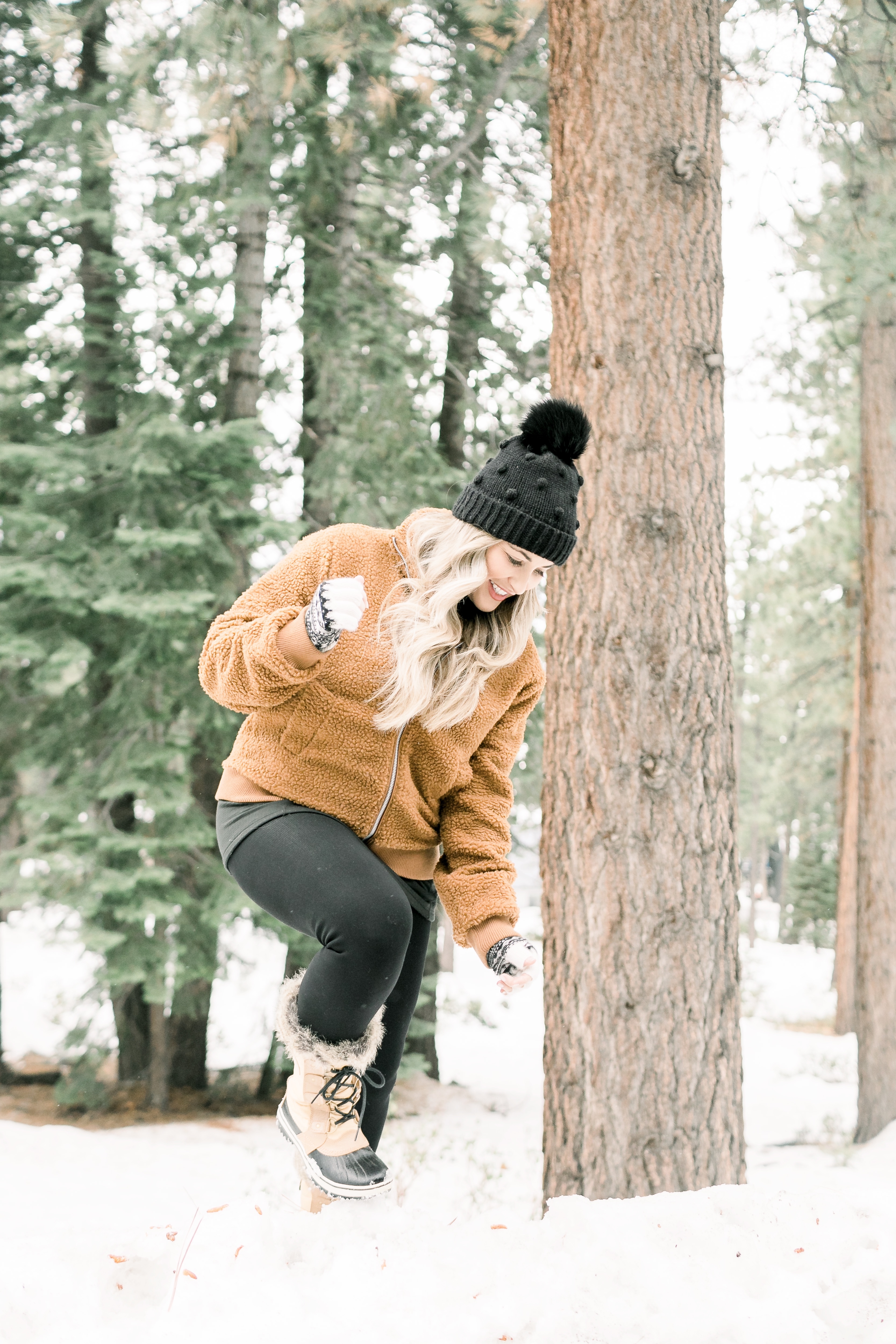 SHOP MY FAVORITE WHOLE30 SNACKS: