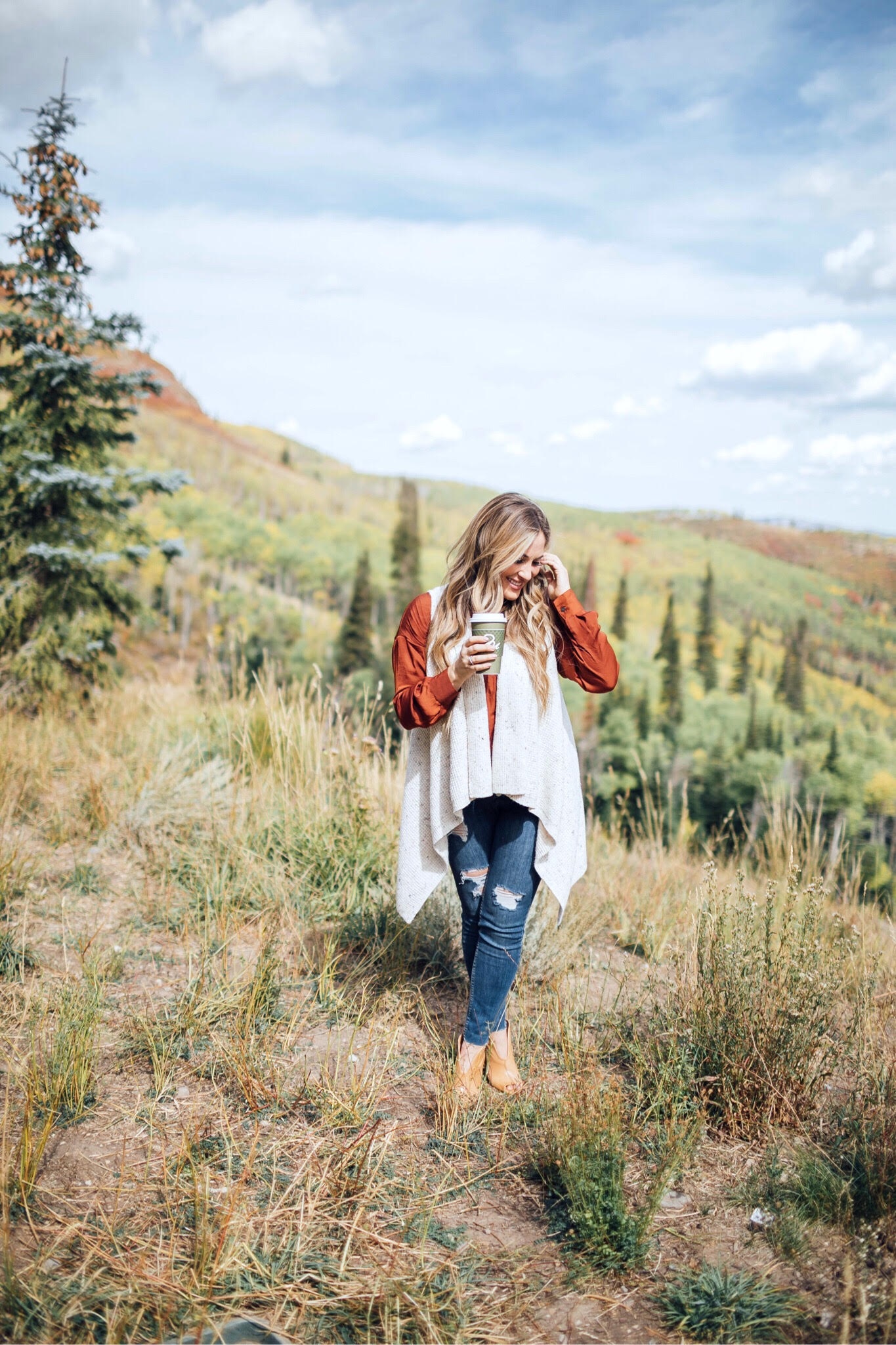 I finally got a little taste of fall weather this past weekend in Park City, Utah with my friend Sandy.  The leaves were changing colors, and the scenery was just gorgeous!  It finally gave me a chance to dress for sweater and bootie weather!  One of my favorite things about fall fashion is definitely the layering pieces.  They just add to your look and really pull it all together.
I love this pretty rust color blouse, but the vest definitely completes the look.  And when we did some exploring at Guardian's Pass, it got so windy!  At that point, I was definitely happy I had the vest with me.  = )  If you're on the hunt for some great fall pieces, you'll definitely want to stock up on these layering pieces too.
5 Layering Pieces You'll Need this Season
1.)  Vests.  Sweater Vests, trench vests, faux fur.  You name it, they are at the top of my list.
2.)  Cardigans.  Such an easy piece to throw on over everything, and so perfect in those cold offices over your dress!
3.)  Scarves.  It's been pretty hot here in Memphis so I haven't thought much about scarves yet, but they definitely came in handy this weekend, and you'll be seeing plenty of them around here.  They're just so versatile and so quick and easy to grab as you head out the door to keep you warm.
4.)  Ponchos, capes and kimonos.  This is a favorite of mine year round.  Swap out those lightweight ones for some knit and thicker ones and layer over long sleeve tees or even dresses to add more dimension to your look this fall and winter.
5.)  Jackets.  You may not be thinking about jackets yet, but that time will be here any day now.  And I am just loving ones with fun details like bell sleeves!  I just got a leather jacket with bell sleeves and can't wait to show it to you soon.
What do you think about layering?  Are you a fan? If so, what are your favorite layering pieces? Let me know in a comment below!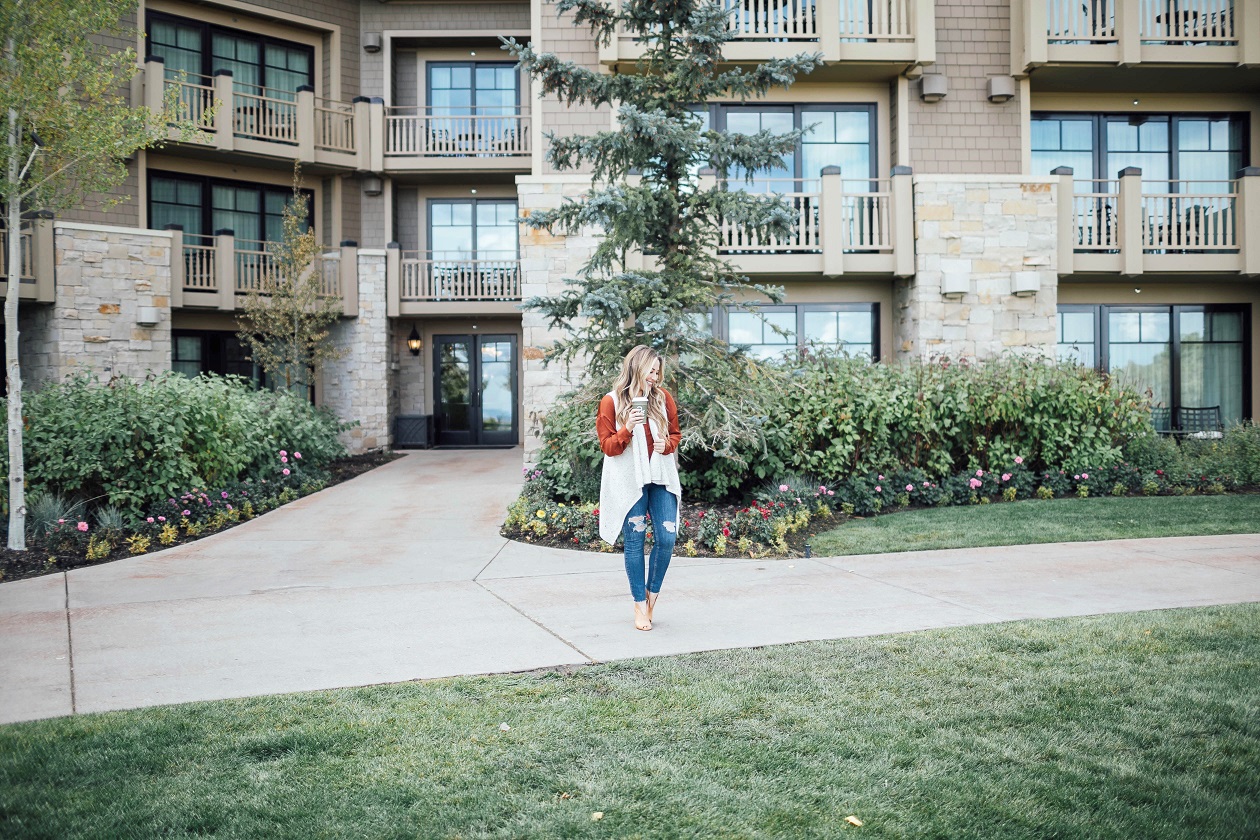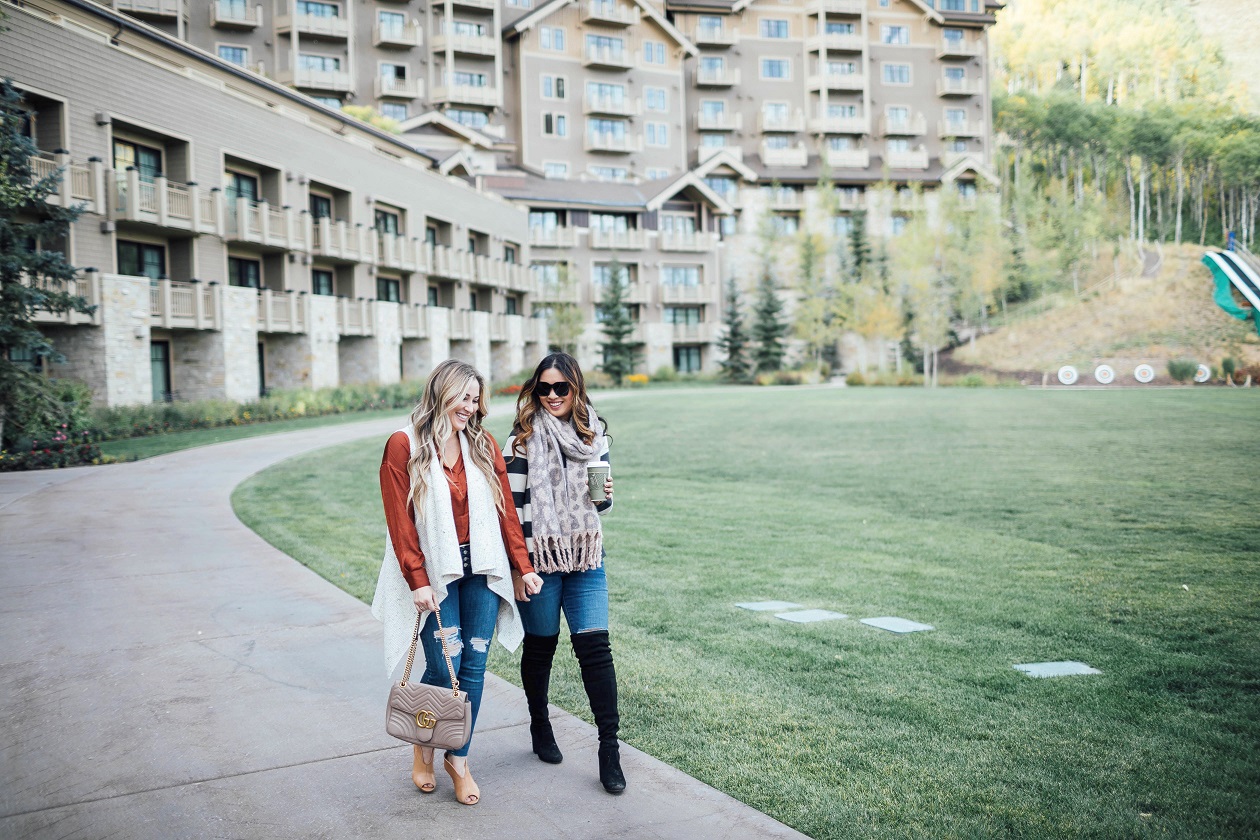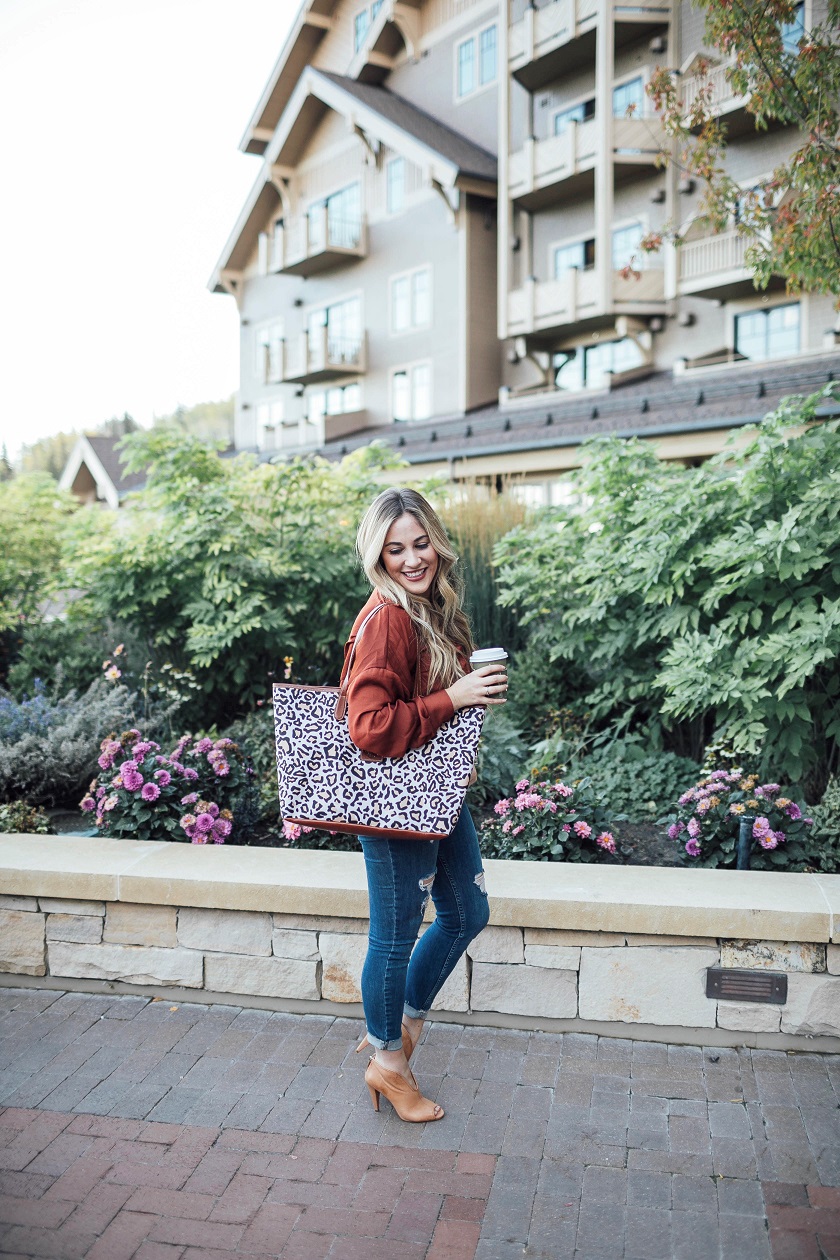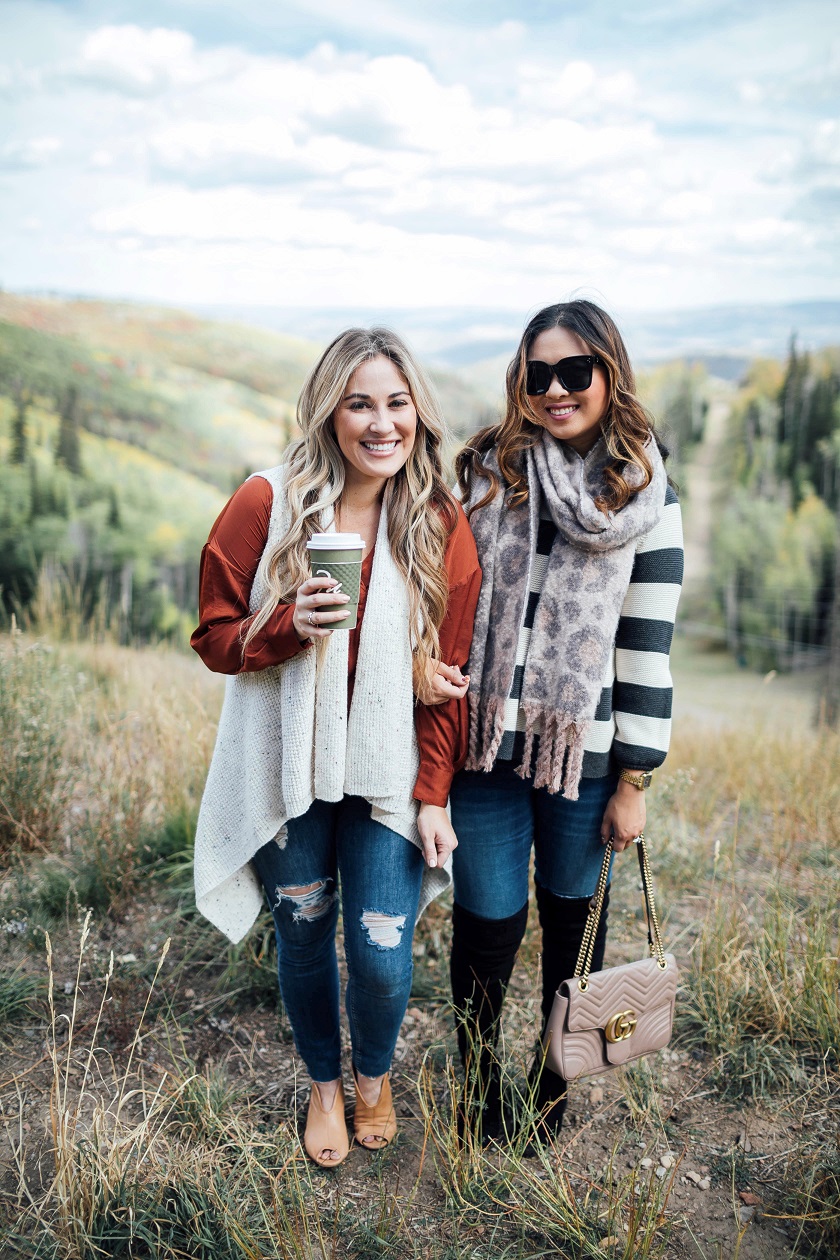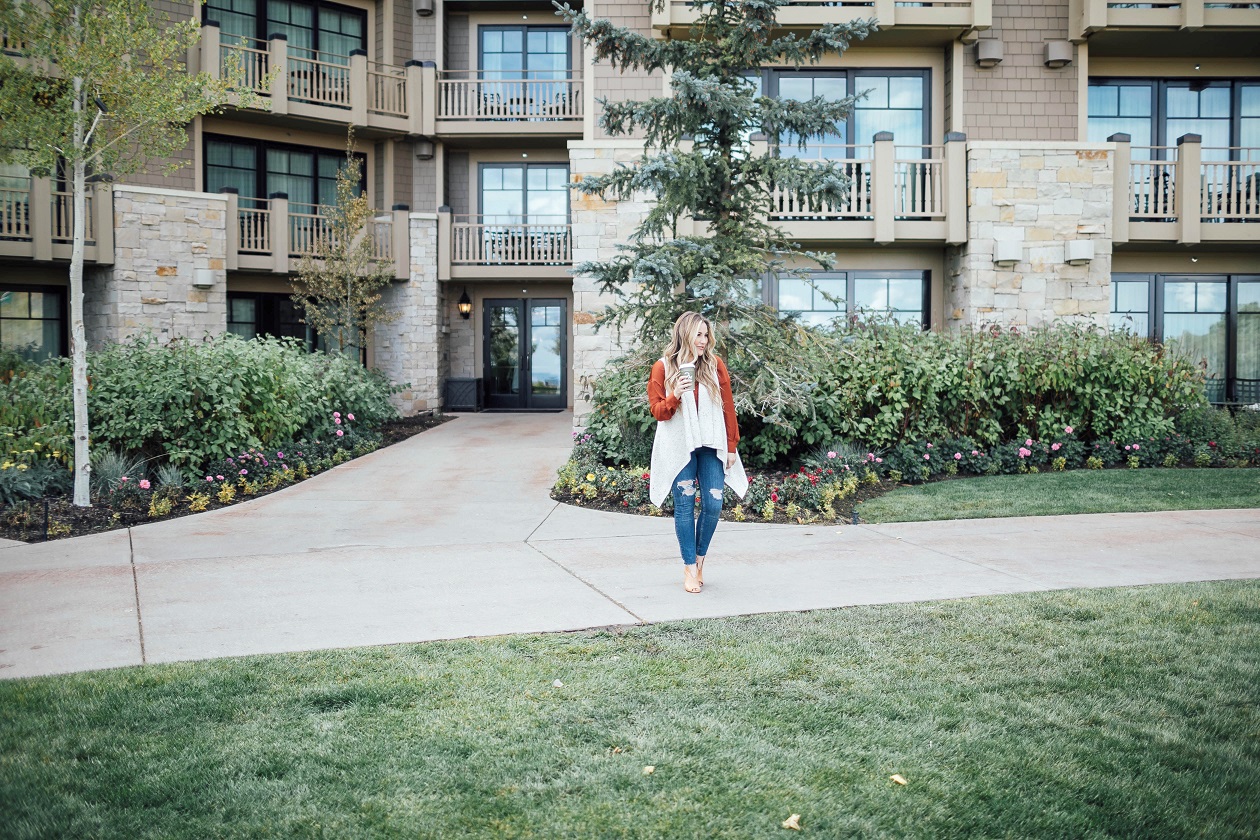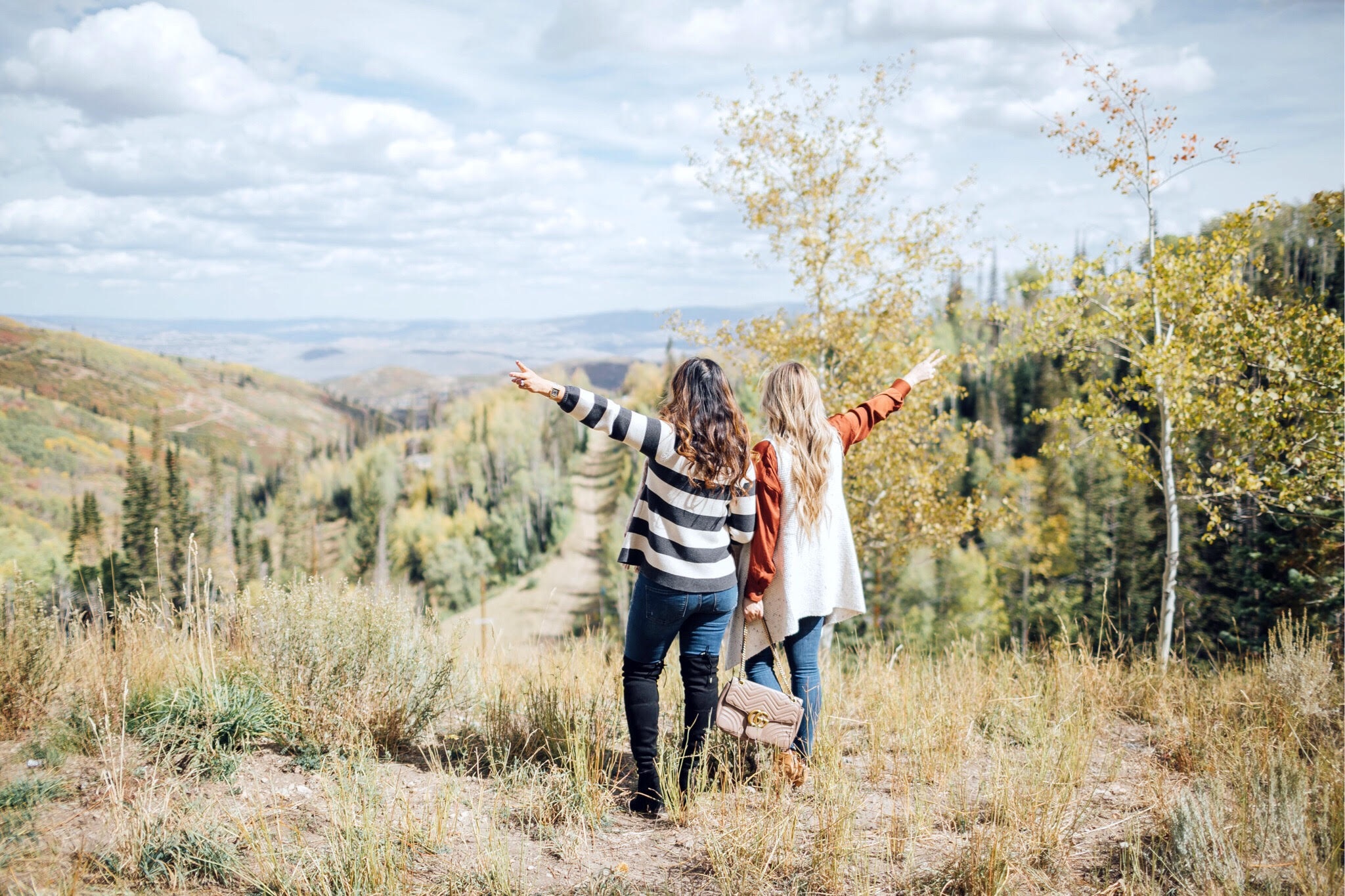 LAYERING PIECES DETAILS:
On Me:  Jeans // Top // Vest // Booties // Bag
On Sandy:  Jeans // Sweater // Scarf // Boots // Bag
Loving these layering pieces? Click here now for more of my favorite styles!