This Dove post is sponsored by Mirum Shopper, but all opinions are 100% my own. Thanks for helping me to support the brands I love.
SHOP THIS CUTE HOLIDAY HAIRSTYLES POST:

The holidays are officially here y'all!  I basically consider it the holidays on October 1 just fyi.  = )  Maybe sometimes even in September.  With the holidays comes Halloween costumes, Thanksgiving dinners, holiday getaways, Christmas parties and even work parties.  And I'm not just talking about the outfits, it's all about the cute holiday hairstyles too.  Not the mention the change in weather that dries everything out!
This time of year, I try to especially keep my hair soft and healthy with Dove shampoos, conditioners and styling products.  This time of year means we are also all short on time, running from place to place to get those last minute costumes, candy, gifts, outfits, cranberry sauce, etc.  That's when I pull out my Dove Refresh+Care Volume & Fullness Dry Shampoo.  I just washed my hair yesterday, but I had gone a full 7 days without washing it thanks to my Dove dry shampoo.
I usually try to wash my roots with Dove Nutritive Solutions Shampoo Intensive Repair as well as I can to make sure they don't get oily, and then I condition them really well afterwards because we don't want to dry them out.  I use my flatiron a lot around my face for all those curly baby hairs, so I make sure I try to keep them conditioned, soft and moisturized as much as I can with Dove Nutritive Solutions Conditioner Intensive Repair.  I usually start out by wearing my hair down and wavy the first several days.  Then as we start getting into day 5 or so, it's time for the hairdos like braids, ponytails, the possibilities are endless.  Especially with holiday season and all the parties coming up.  Now is the perfect time to try one or two new cute holiday hairstyles.
I've always heard that dirty hair styles better, and I 100% believe that.  It usually has more texture so it stays put better and even holds curl better.  Leighton and I decided to get festive for Halloween and put on our holiday pjs and sport some twinning braids.  Whether you've got any holiday events coming up or your just cuddling with your mini on the couch, make sure you stop by CVS and pick up the newest Dove products to keep your hair healthy this winter and on point for the holidays.  And don't forget you'll earn ExtraBucks Rewards while you're there!
What are your favorite cute holiday hairstyles?  I really want to try a milkmaid braid for holiday parties this year!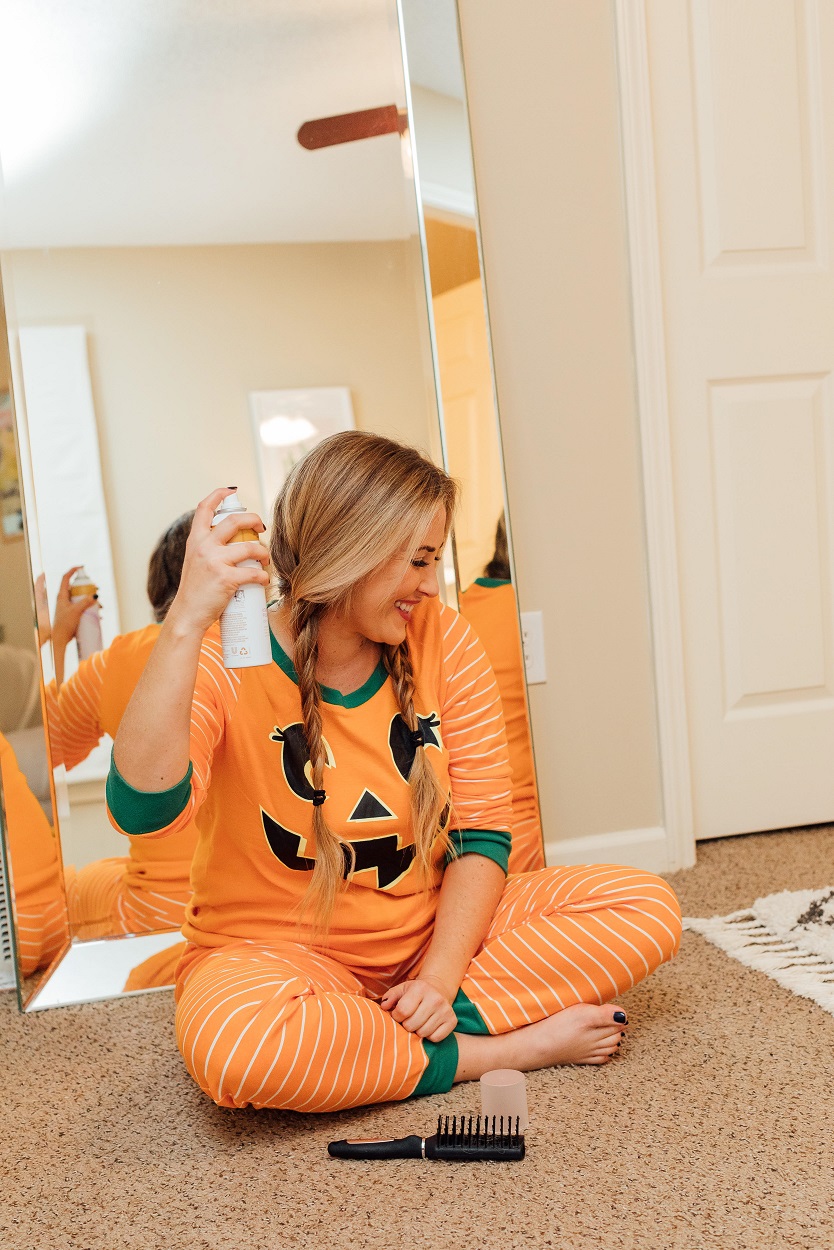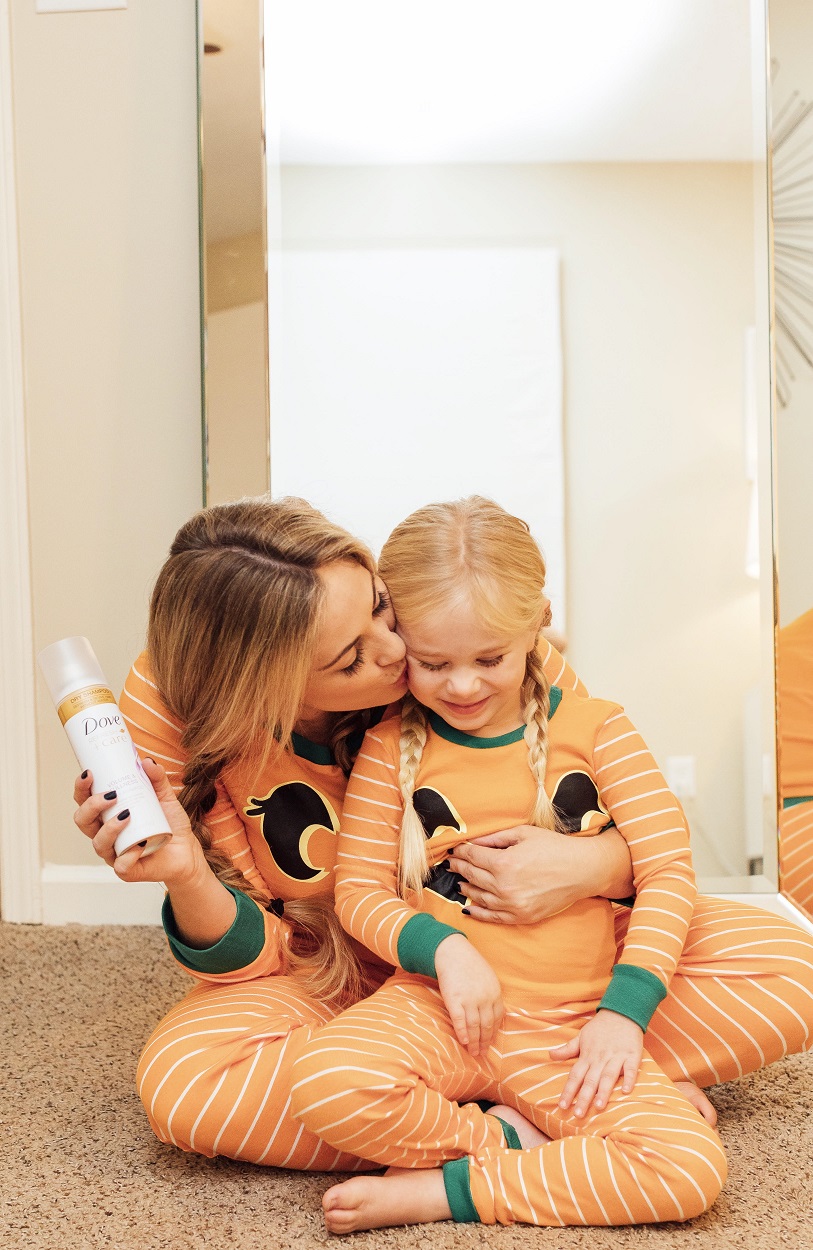 SHOP THIS CUTE HOLIDAY HAIRSTYLES POST: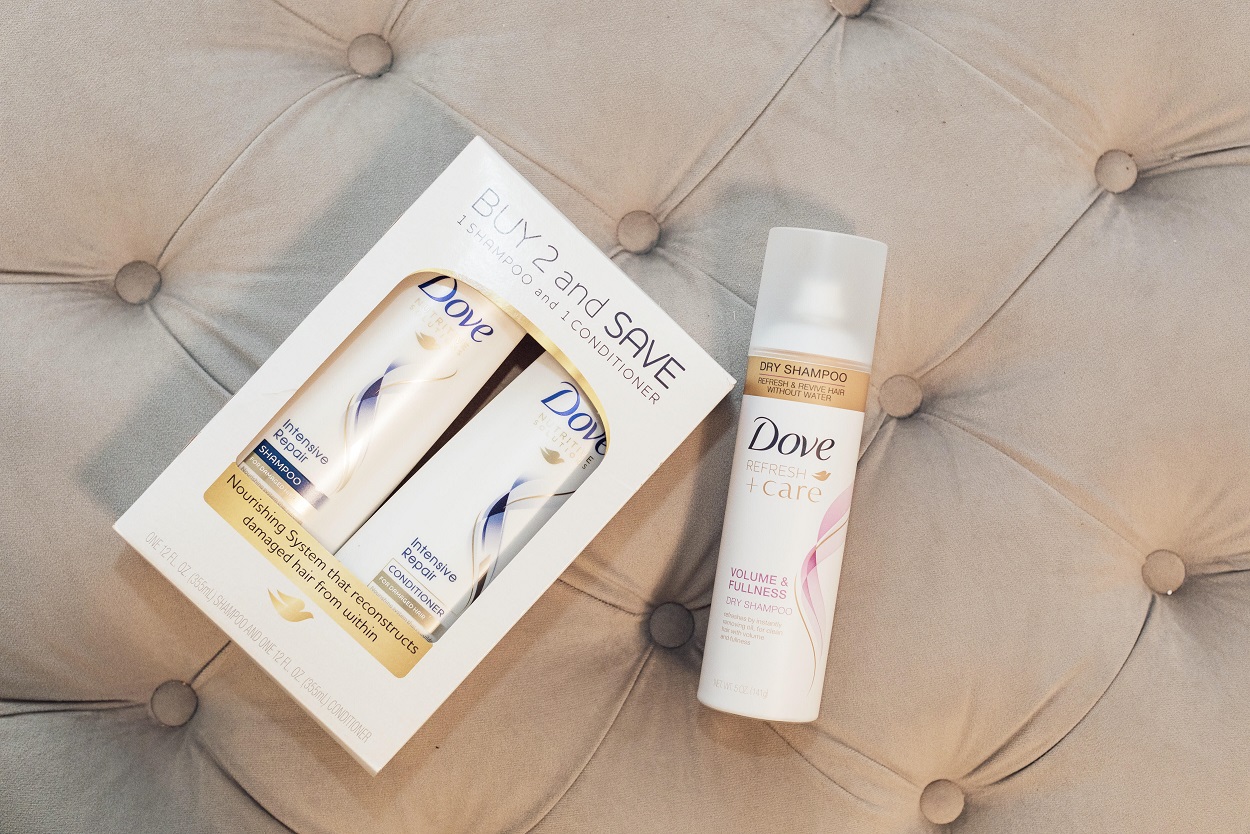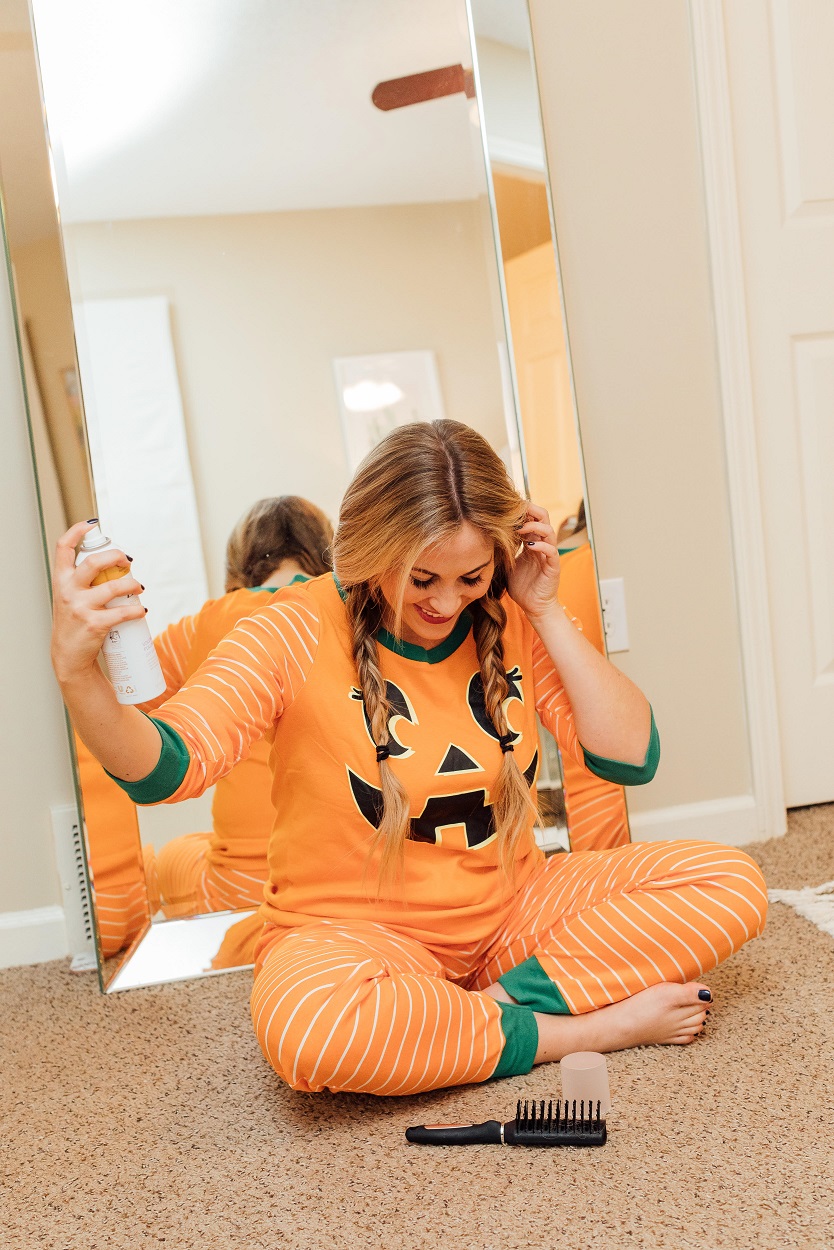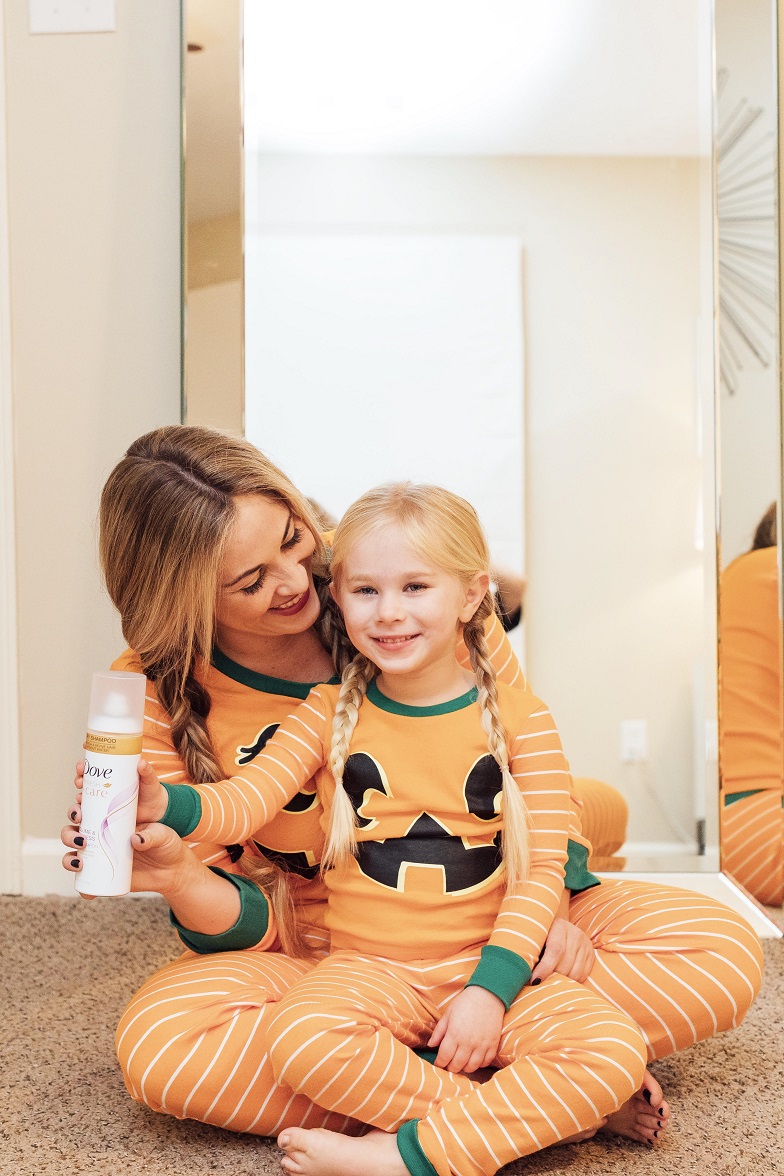 SHOP THIS CUTE HOLIDAY HAIRSTYLES POST:

Loving these cute holiday hairstyles ideas? Click here now for more of my beauty favorites!!