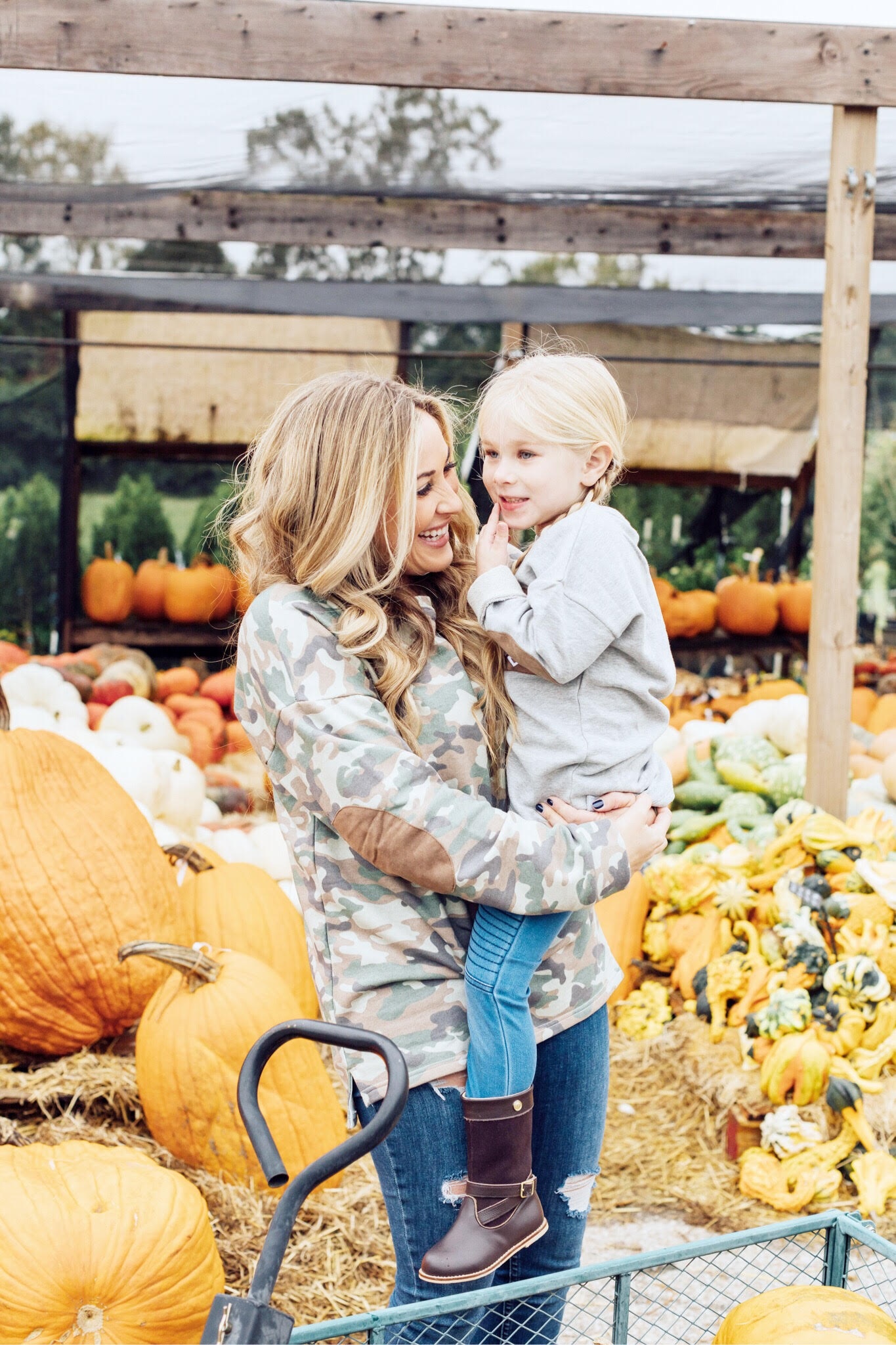 The weather has been so nice this week! It's been in the 70's with a nice cool breeze at night. It's the perfect time to get outdoors and visit some of my favorite places in the city. And it's the perfect time to bundle up in mine and Leighton's twinning patch tunics (they're on sale right now!) from Marleylilly! I've got a special treat at today's post, so check out my top 5 places to visit in Memphis in the fall and then enter the giveaway to win a mama and me set up patch tunics!
Top 5 Places to Visit in Memphis this Fall:
1.) Go pick out pumpkins to decorate. My favorite pumpkin patch is Priddy Farms, and I also love Millstone Nursery. Leighton and I recently picked out some pumpkins and painted them pink. She absolutely loved it! If you're little one is too small to carve pumpkins, try painting them. Next time we're doing polka dots!
2.) If you're looking for something to pick and eat (and pumpkins aren't your thing), try apple picking at Jones Orchard. Your little ones will just love to pick their own, and make sure you take your camera to snap a couple cute pictures too. = )
3.) Go hiking at Shelby Farms. It's the perfect time to hit the trails by bike or by foot with a nice little breeze to cool you off.
4.) Go by Zoo Boo with your little goblins. It's open for a couple more days this month, so make sure you stop by! And if you miss it, don't worry, Zoo Lights kicks off there November 16!
5.) Go watch the Memphis Tigers play. There are still a few more football games left this season, and basketball will be gearing up soon.
Have you been to any of these places in Memphis in the fall yet? What are your favorite things to do in the fall?
Loving these places to visit in Memphis? Click here now for more of my fun travels!!