This how to make your hair more voluminous post is sponsored by Mirum, but all opinions are 100% my own.  Thanks for helping me to support the brands I love.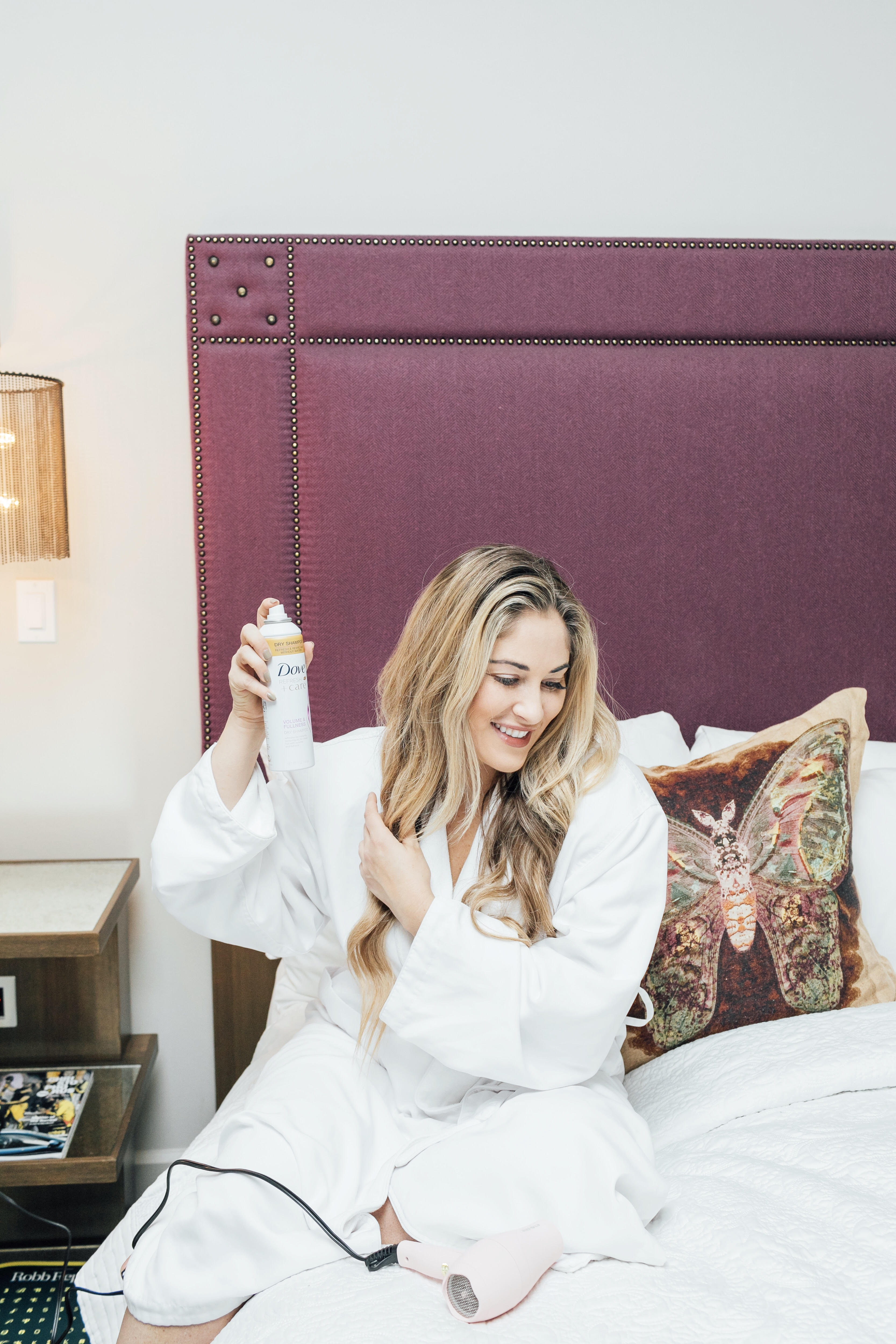 How to Make your Hair More Voluminous in 5 Easy Steps
1.)  Shampoo your hair twice.  I always do this.  It's the only way I feel like I really get my roots clean enough and remove all the oils to make sure your hair has plenty of volume and isn't weighted down (and the volume will last longer too!)
2.)  Use a volumizing shampoo and conditioner.  Dove Volume & Fullness shampoos and conditioners are specifically made to clean, refresh and nourish your hair without weighing it down.
3.)  When you blow out your hair, use a round brush to help add more fullness to your hair.
4.)  When you blow out your hair, brush it forward with your head tilted down.  Then you flip it back over, it should help to add more volume to the roots of your hair.
5.)  Use dry shampoo at the roots after a few days to help tame natural oils and add more volume back at the roots.
If you're looking for some great hair products that add volume to your hair, Dove Volume & Fullness is sold exclusively at Dollar General, and they guarantee to give you body and bounce that lasts all day.  Right now you can save $2 when you buy any 2 Dove Shampoo or Conditioner products through 11/18.  Take the Blow Out Challenge and watch your hair fall into fullness.
Whether you have fine hair that falls flat or thick hair that could use more volume at the roots, these products are perfect to give you more body.  I have really thick hair that these days is way more on the dry side than the oily side, but I still could use more body at the roots.  Usually when I'm feeling like my hair is flat at my roots, I use the Dove Volume & Fullness Dry Shampoo to add more oomph!
Have you tried the new Dove Volume & Fullness line from Dollar General?
What are your best tips on how to make your hair more voluminous? Let me know in a comment below!!