This post is sponsored by Mirum, but all opinions are 100% my own. Thanks for helping me to support the brands I love.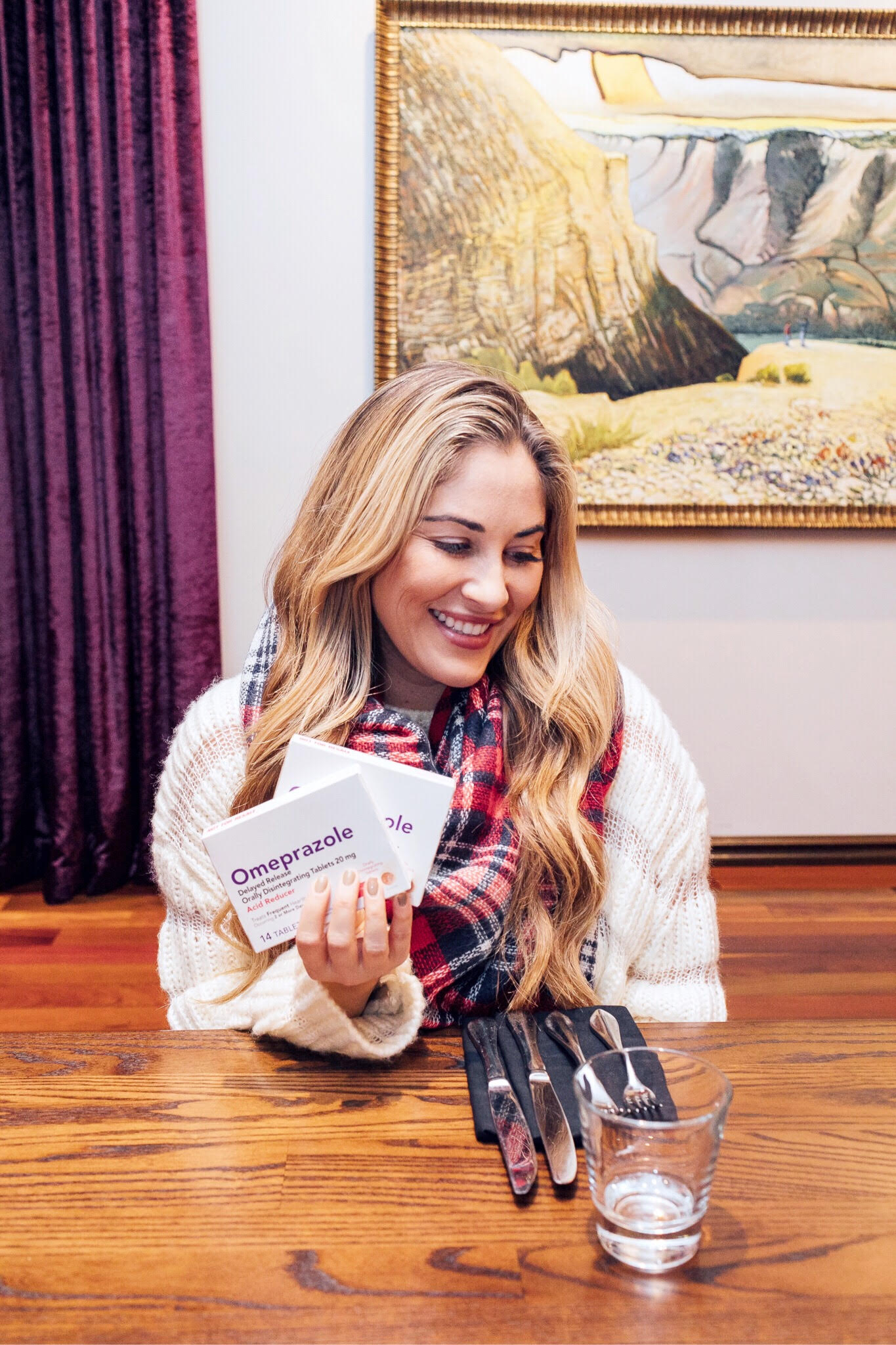 Can y'all believe the holidays are in full swing?! Well they are! And whether you're staying close to home or traveling to visit friends and family, I'm sharing some of my best tips on surviving the holidays. : )
Top 3 Tips for Surviving the Holidays and Be Healthy:
1.) Set realistic expectations and plan ahead.  Flying on Christmas Eve?  There may be delays.  Always had a tough time getting along with Uncle Buck?  That may not change. Driving with young kids?  There will need to be lots of bathroom breaks, stretching breaks and snack breaks.  Though I love the holidays and know we all want them to be magical, they can still be work.  If you expect these things to happen upfront you can better plan for them and not be let down later.
2.) Don't over-commit yourself.  If you're already stressing about something and don't want to cook breakfast for 20 people or go to a 5th place that day to eat Christmas lunch, then just say no.  Though everyone especially loves being around friends and family during the holidays, if you're going to do something but not be happy about it, just don't do it.  People will understand.
3.) Take care of yourself too.  Sleep in, get in bed early.  Take a long bubble bath.  The holidays can get crazy and if you have kids, it's usually all about them.  Make sure you're well rested so you can have the energy to keep going because if you're toddler is anything like mine, she will keep going all day…and I have to keep up!  And the last thing I need is heartburn slowing me down.
Omeprazole now makes an orally disintegrating tablet that is perfect for on the go, especially during the holiday season.  With all the food most of us will be eating, heartburn is sometimes inevitable.  I stay stocked up on it and even keep it in my travel bag wherever I go.
Omeprazole ODT dissolves on your tongue with no need for a glass of water, and it provides long-lasting heartburn relief for up to 24 hours.  It works just like the regular Omeprazole but only dissolves.  It's so convenient wherever you are, from running around from house to house for Christmas lunch, running through the airport or chasing your kids around.
Don't suffer during the holidays when you can be prepared and have Omeprazole ODT in your purse and ready to go. You can use the store locator here to find which stores near you carry Omeprazole ODT.  Does heartburn ever affect your ability to handle the hectic holiday travel season?  What foods trigger your heartburn?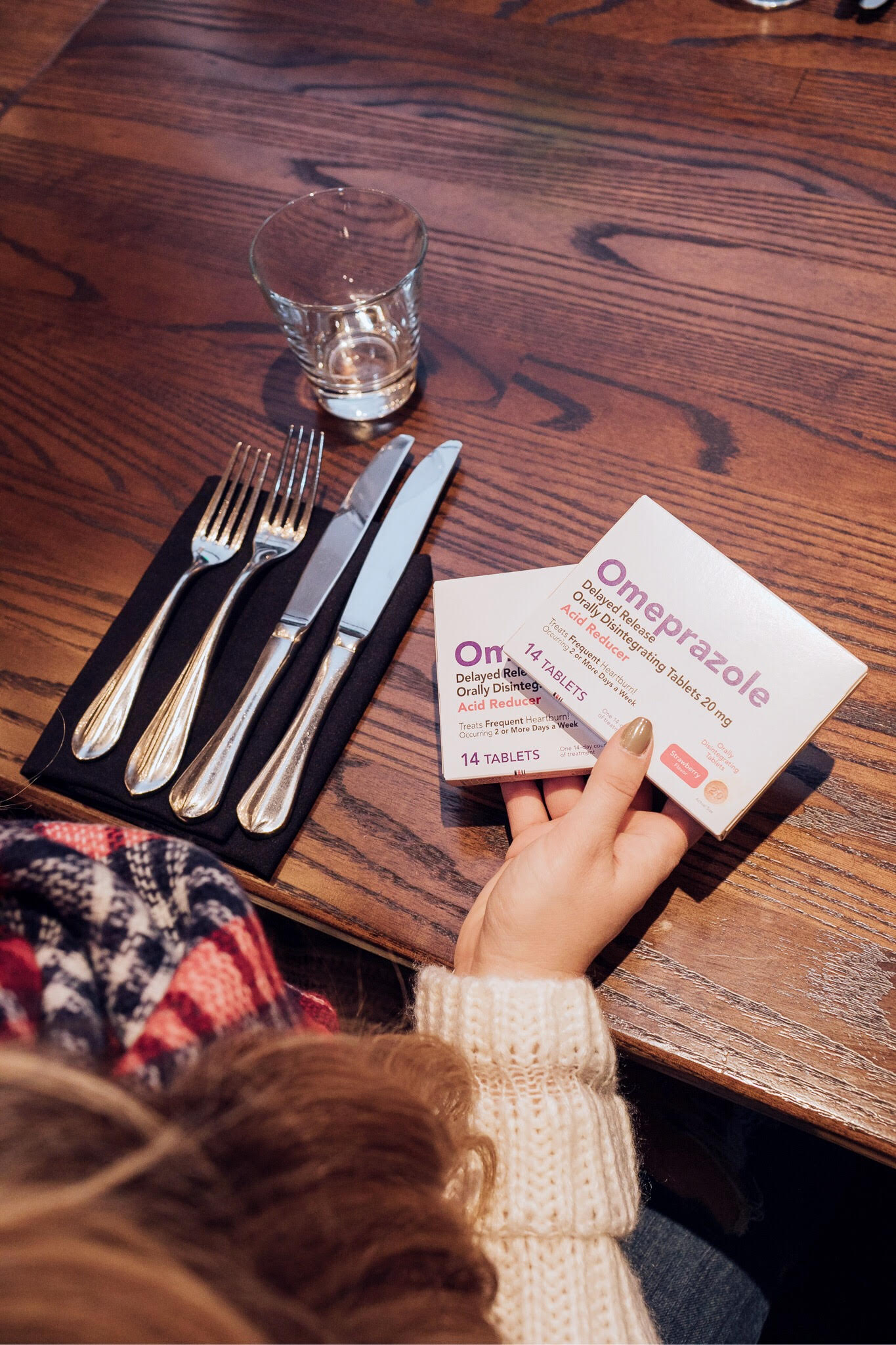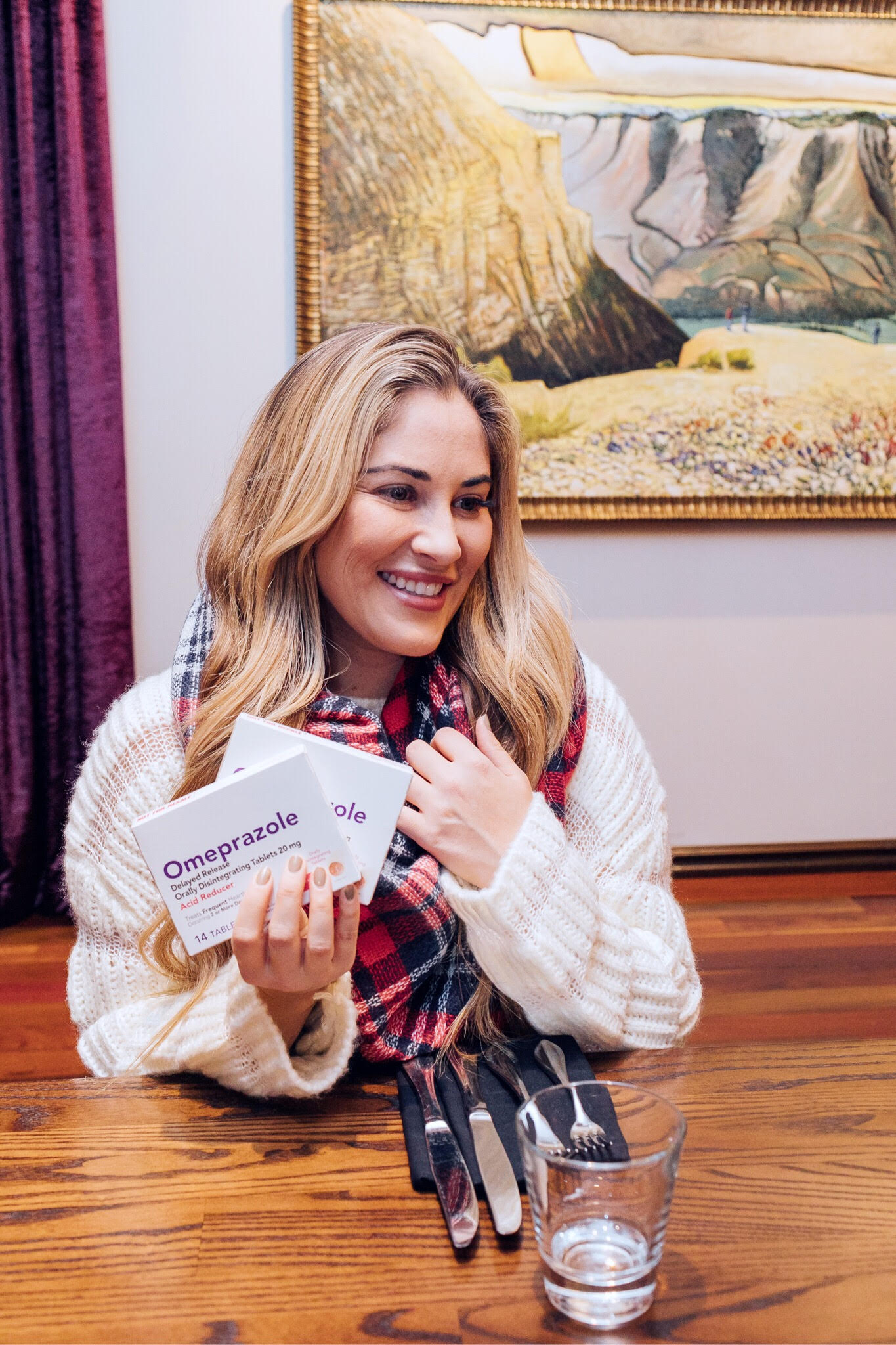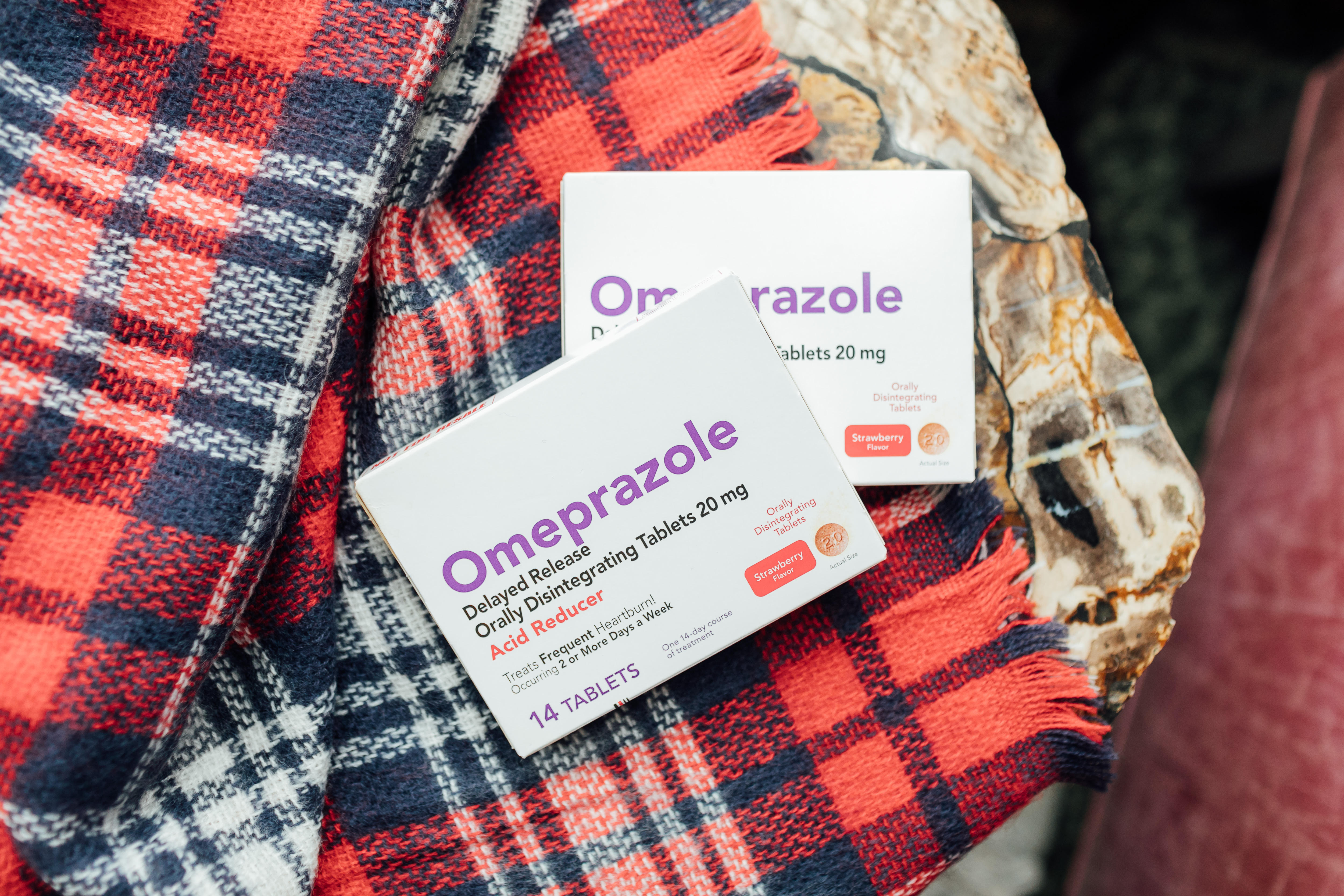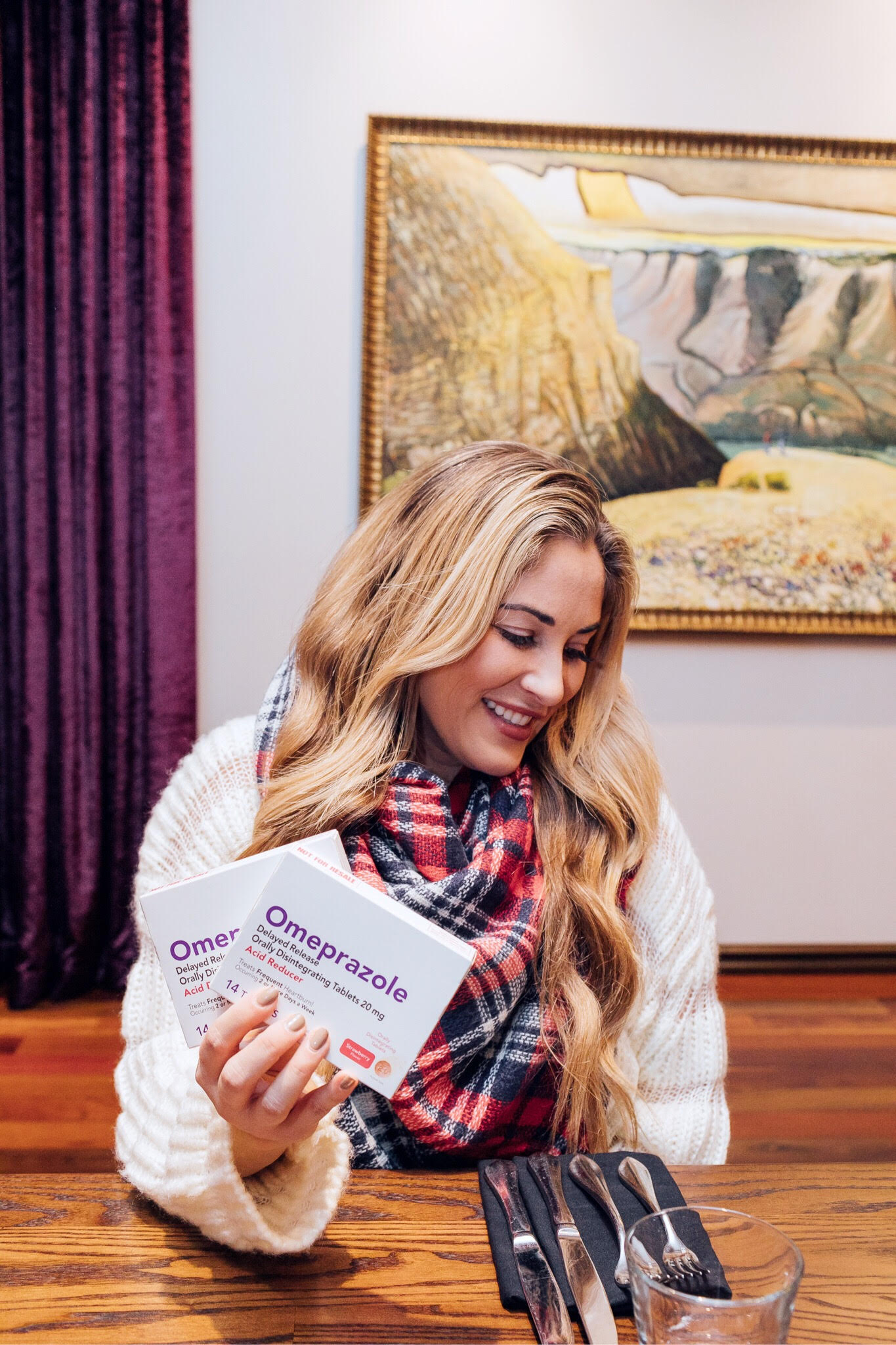 Loving this surviving the holidays feature? Take a look here for more of my lifestyle favorites!