This post was sponsored by Amazon as part of an Ambassador Activation for Influence Central and all opinions expressed in my post are my own.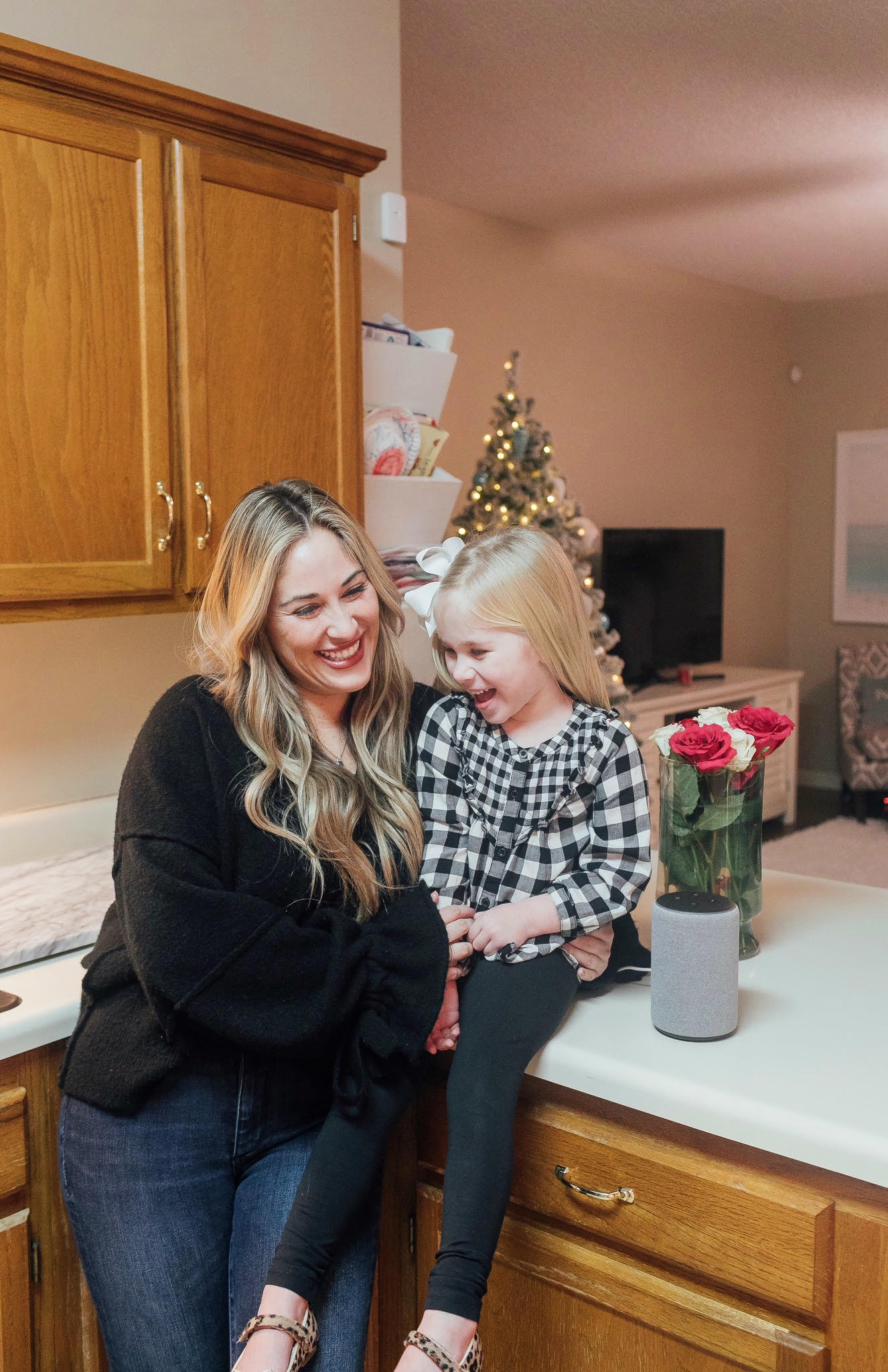 You've heard me talk about how much I love Amazon Echo for myself and for Leighton, and believe me, it just keeps getting better!  The new Amazon Echo Dot Kids Edition is even more perfect for kids than the original Echo Dot!  We have the Echo in the kitchen, and Leighton has her own new Amazon Echo Dot Kids Edition in her bathroom now!  And Leighton just loves listening to her music and asking Alexa questions while she's taking a bath.  = )
I especially love our new Amazon devices this time of year.  Alexa has already come in handy during the holidays this year.  I used it to add events to my calendar and to remind me of everything I have to do on my crazy holiday schedule.  Alexa even helped me create my grocery shopping list for Christmas today so I wouldn't forget any of the essentials.  And Leighton just loves listening to "Let It Go", asking questions and even getting new Christmas cookie recipes.
We started playing around with the new Amazon Echo Dot Kids Edition this past week.  This product was actually completely built with kids in mind.  Leighton has loved using my Amazon devices since I first got them, so I was excited to see all these new features completely tailored for kids.  There are now parental controls similar to what you already find on the Fire Kids Edition Tablets.   Parents can turn off and on certain skills and purchases.  They can also block explicit song lyrics.  This is perfect for parents so they can oversee what their kids are looking at, listening to, etc.  You can also manage all of this from the Parent Dashboard.
The Amazon Echo Dot Kids also comes with an entire year of FreeTime Unlimited, a kid-friendly case and a 2-year worry-free guarantee.  FreeTime Unlimited on Alexa includes over 300 Audible Kids' books, kid-friendly, ad-free radio stations and playlists, character alarms and premium Alexa skills that kids will love.  It is so perfect for kids, and I can't wait to see how much more we discover with our Amazon Echo Dot Kids Edition.  Make sure you take advantage of an Amazon device this holiday season so you and your kids can call Santa, listen to Christmas stories and ask Alexa if reindeers really fly.  = )
Loving this Amazon Echo Dot Kids review? Click here now for more home essentials!