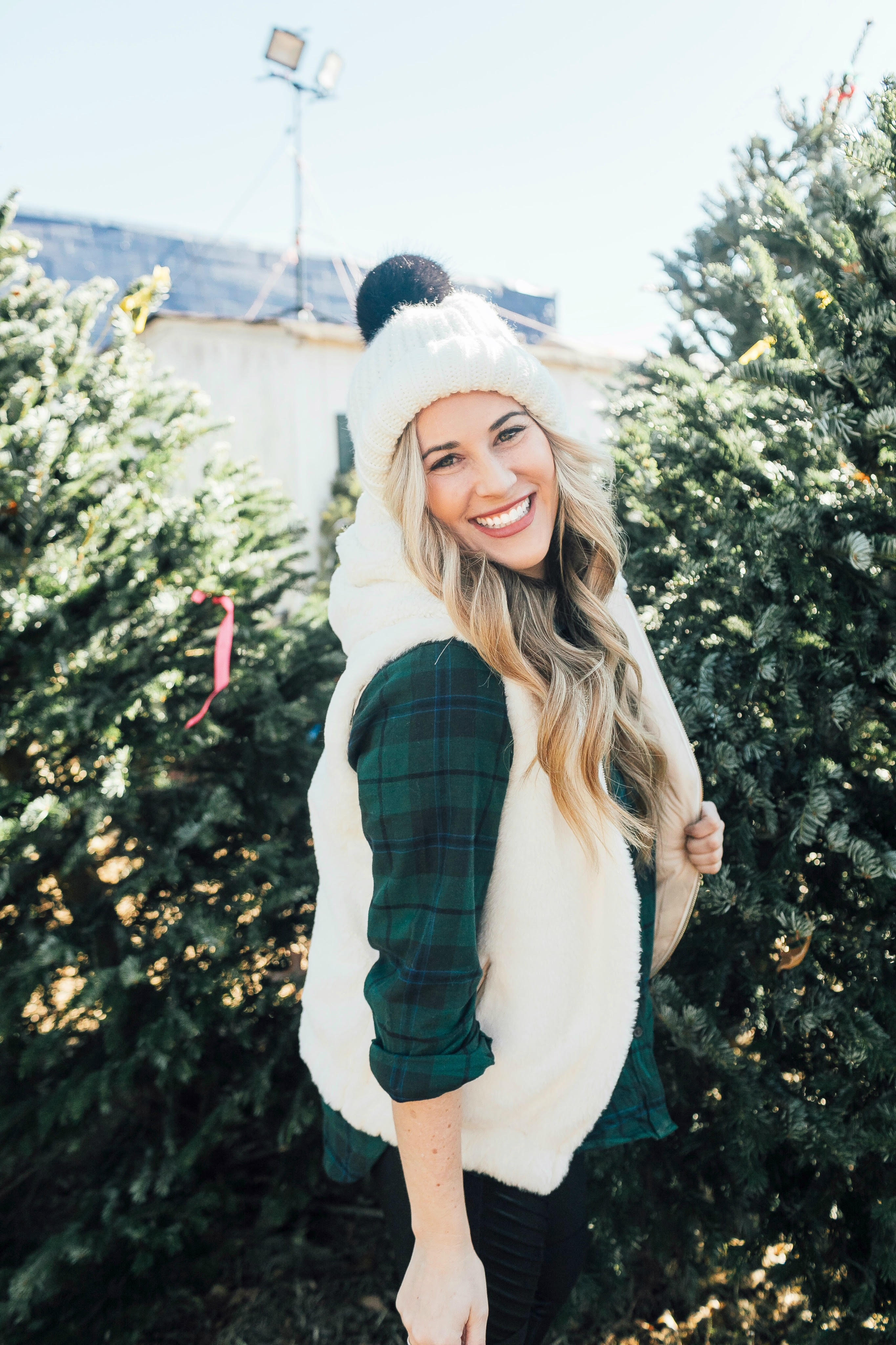 SHOP THIS SPANX FAUX LEATHER LEGGINGS LOOK:

Happy Thursday y'all! Today I am wearing my hands down favorite pair of leggings!  It took me YEARS to warm up to Spanx, but now I am hooked on their leggings and bras.  This faux leather moto style is my favorite, and there are SO many different ways to wear them!  I paired them with a new flannel top I recently picked up, a favorite faux fur vest of mine and these awesome combat boots (look away mom; I'm sure you don't like these!) ; )
I, however, love these boots!  I think they are so fun to pair with these faux leather leggings, and I love the height they add too (I'll take all of it I can get!)  I think they would also look great paired with something a little dressier to really mix it up.  I tend to reach for flats or sneakers when I wear my Spanx leggings, but I think they pair just as perfectly with your favorite pair of boots or booties.  I'm excited to be teaming up with Marc Fisher to give away a pair of boots to one lucky reader.  Styles and sizes may vary. To enter just use the rafflecopter widget below and good luck!
Loving these SPANX faux leather leggings styling tips? Click here now for more essential fashion tips!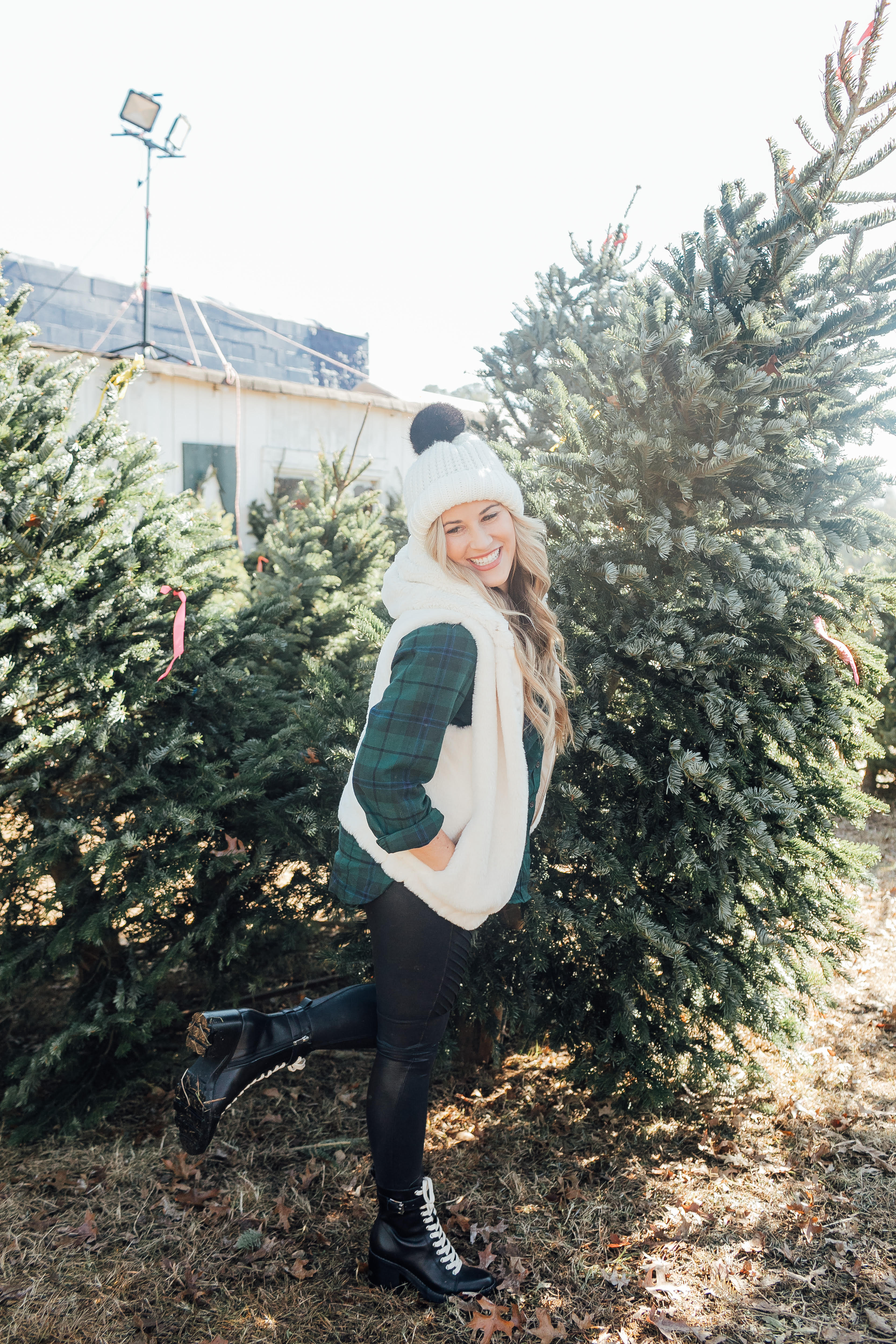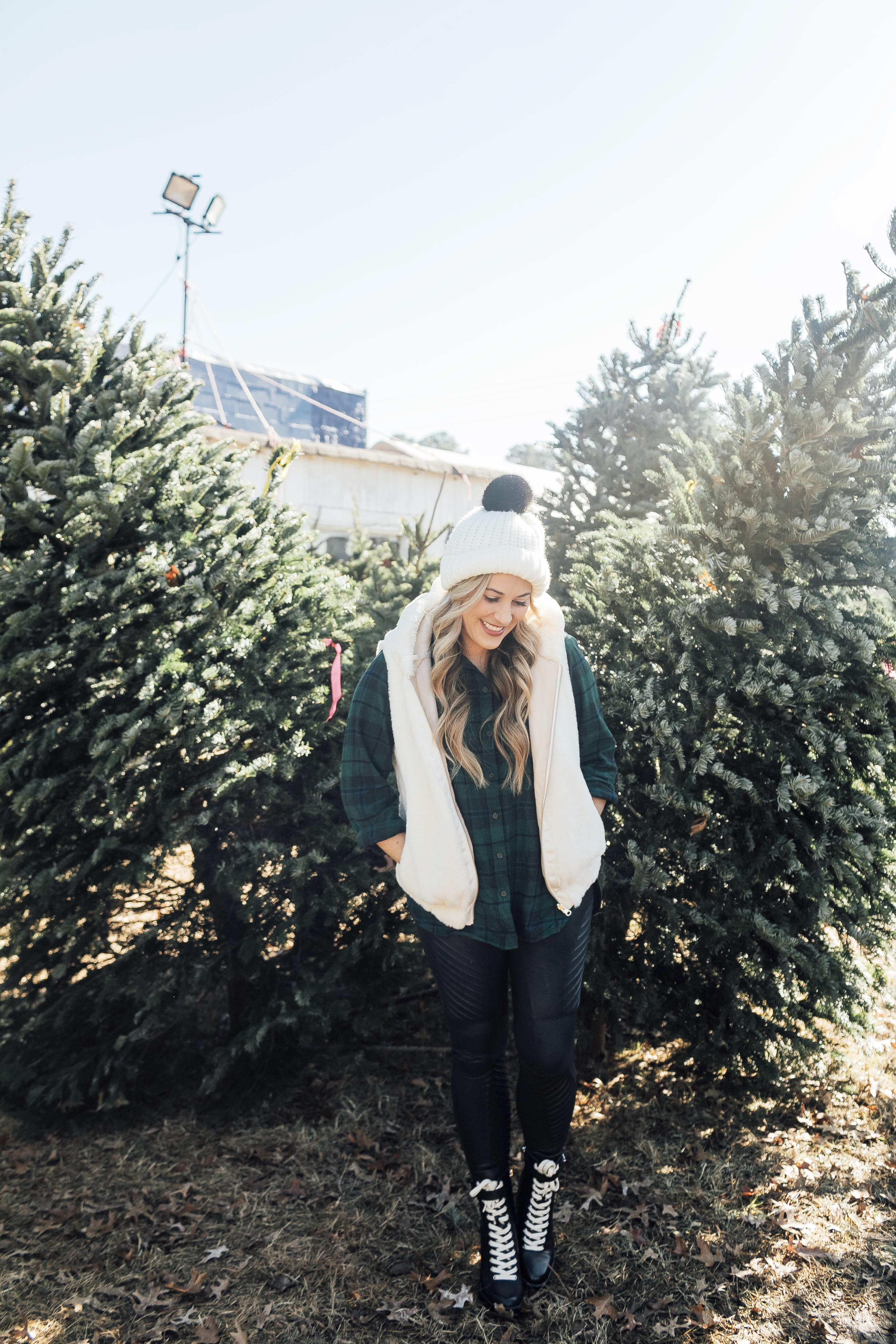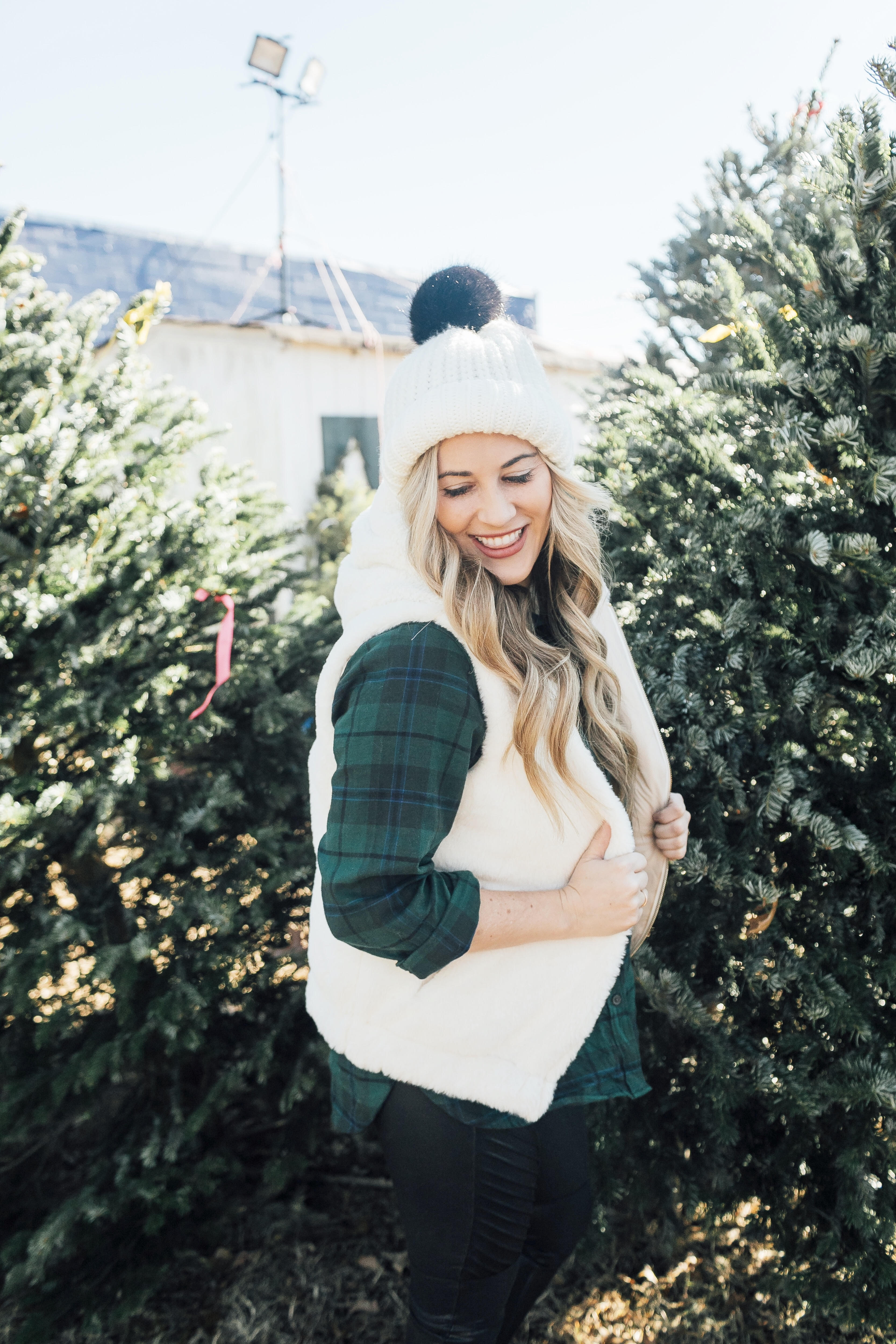 SHOP THIS SPANX FAUX LEATHER LEGGINGS LOOK: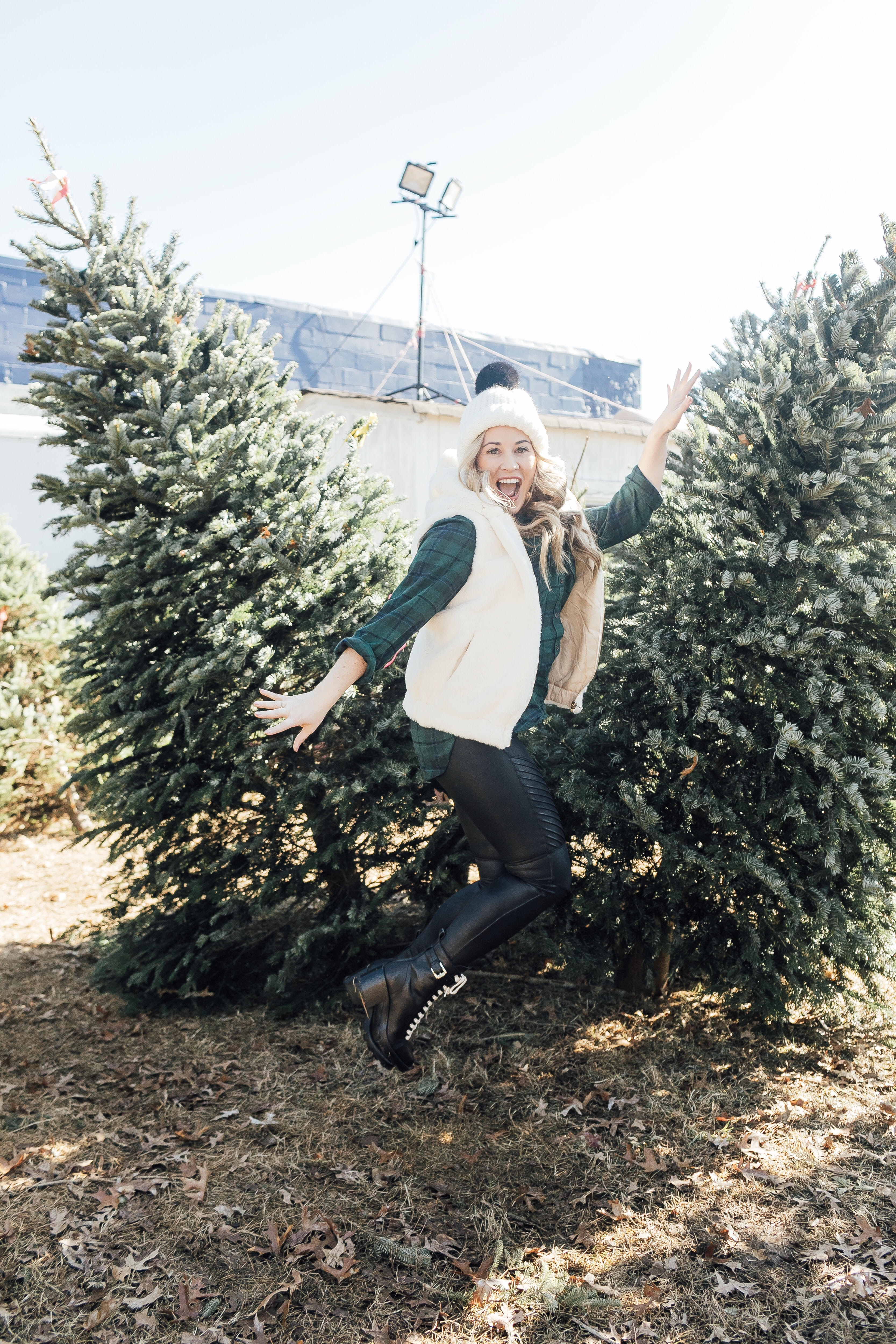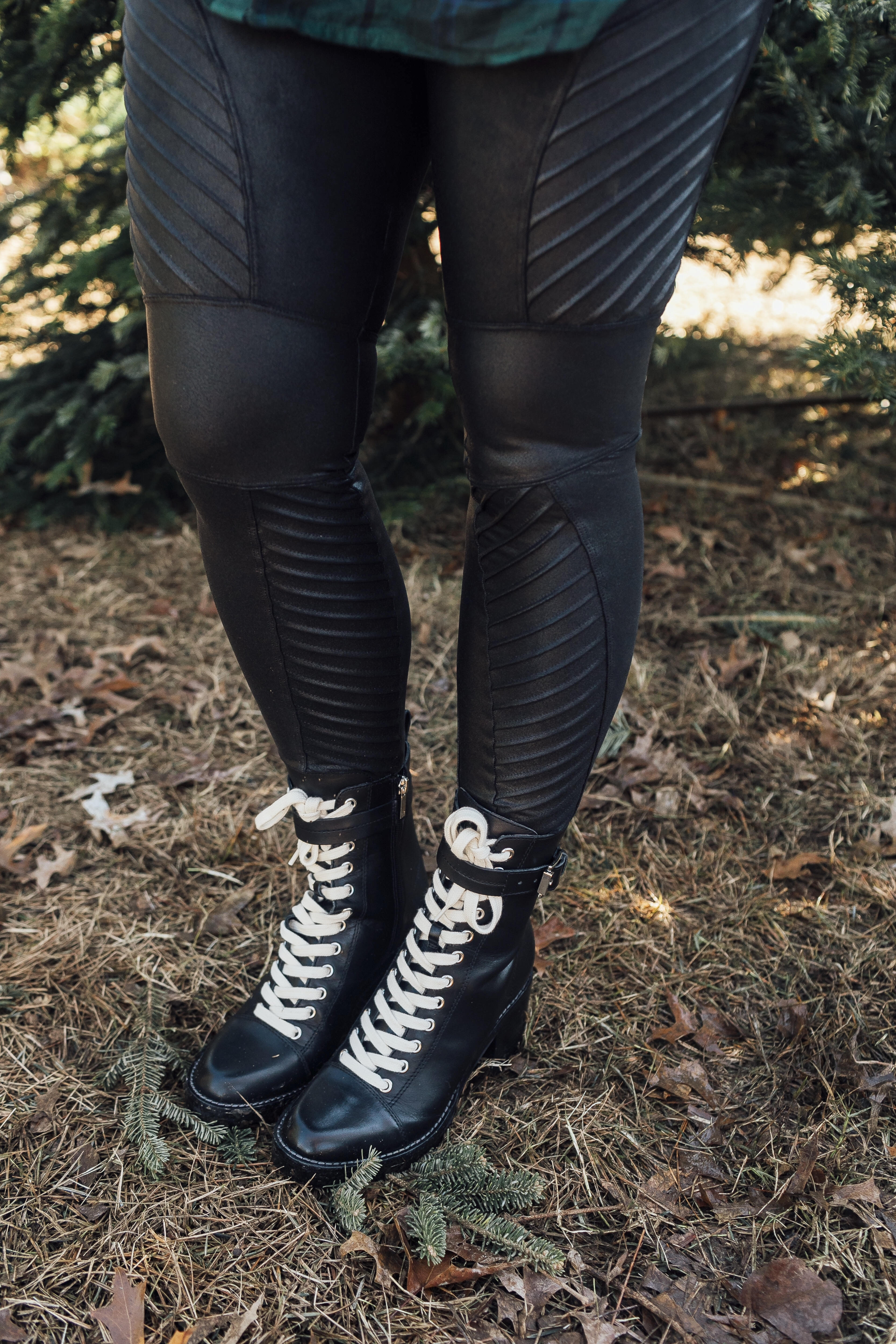 SHOP THIS SPANX FAUX LEATHER LEGGINGS LOOK: