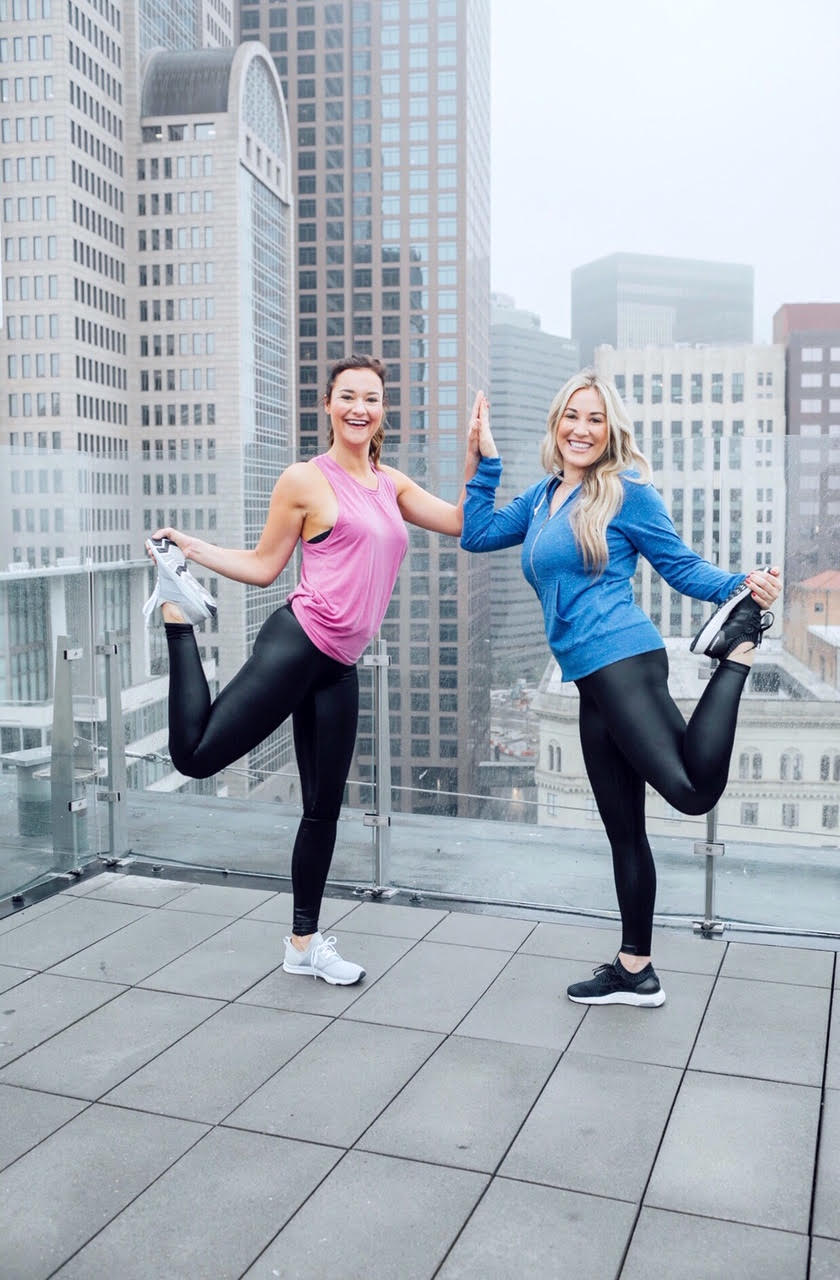 SHOP OUR WORKOUT OUTFITS:

It's no secret that when starting to workout again, you can quickly lose your motivation. Heck, I've done it! To help keep myself on track and help anyone else who may be struggling with how to find time to work multiple jobs, take care of the kids, clean the house and then somehow fit in an hour a week of "me time", I'm sharing some of my tips below to stay motivated to workout regularly.
4 Tips to Stay Motivated to Workout:
1.) Have a Plan and Keep a Record of it.
Record when you plan to workout. Whether that means adding a pilates class to your iPhone calendar, joining a group of people with FWTFL or just setting your alarm an hour early each day to go for a run, have a plan. And don't just keep that plan to yourself. Part of what helps me so much is having people keep me accountable. It works. When I have people messaging me asking me if I could do a fitness post or my friend asking me how far I ran today, honestly that motivates me to make sure I do it.
2.) Find a Workout Buddy.
I know it's hard these days to get everyone's schedules to align and find a workout buddy, but there are still ways to get one. Find a neighbor who wants to walk with you at night or in the morning before work. Add a friend in the Nike running app and create challenges for each other. Make friends with that other new girl in the kickboxing class at your gym. You will keep each other motivated!
3.) Try Mixing it Up.
I got bored of going to the gym and was looking for something else with the pretty spring weather we're finally getting. That's what got me to love running in the first place. Running outdoors the last few afternoons and nights has felt so great. It really IS my me time, and I feel so much better knowing that I squeezed in a run each day. If you don't like running, check out a bar class or a class at your current gym, try running or walking or even a bootcamp. There are SO many workout options these days!
4.) Do Something for Yourself as a Reward.
Download some new tunes, get those new workout leggings you've been eyeing, buy that new dress that you look great in or go out to a nice (healthy) dinner. Don't just deprive yourself. We're all humans after all, and we are motivated by something. Working out is about fitting it into your life, not depriving yourself of anything fun just to have time to workout. It's all about balance, and to make working out a lifestyle, it has to fit your life. So don't be afraid to reward yourself and use it as motivation. I just bought myself a new pair of leggings and couldn't wait to get outside and wear them, and I've ran every day since then. It works.
Make sure you stop by My Life Well Loved, Happily Hughes, Life Lutzurious, Dani Marie Krum, Sew Sarah R and Stilettos & Diapers for more fitness posts! You can also checkout my last FWTFL post here.
What about you? How has your motivation been to workout lately? Do you have any great tips to stay motivated? Drop them in the comments below. = )