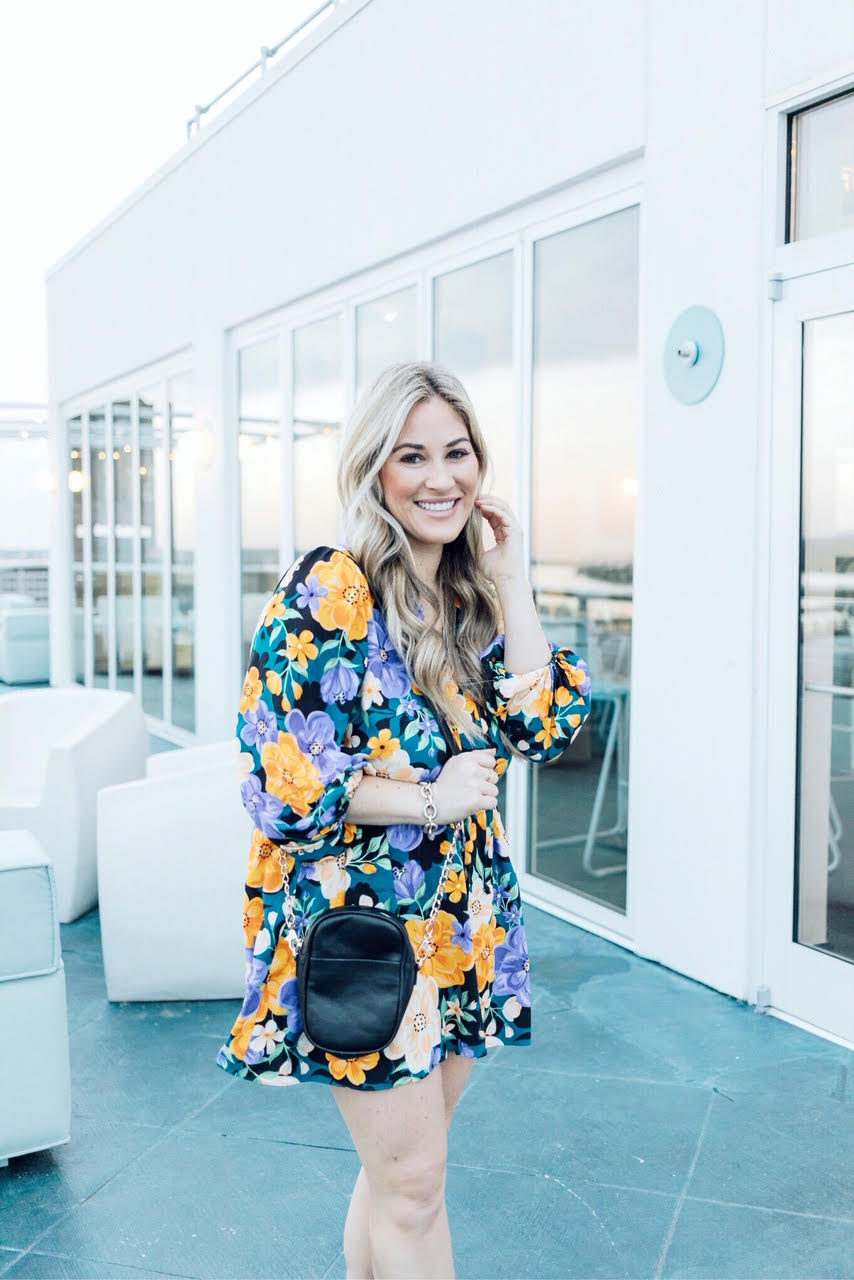 SHOP MY SPRING OUTFIT:

In case you didn't know, there is a new hotel in town, Hu Hotel! This cool new trendy hotel is situated in the heart of downtown Memphis overlooking the gorgeous bridge and Mississippi River. You might remember me posting about the Madison Hotel in Memphis and their amazing rooftop a few years ago. Well, that is the exact location of the new Hu Hotel, and it is ever better than ever!
Hu Hotel looks nothing like the old Madison Hotel that used to be here. It sure has been given one heck of a facelift and is now a trendy go-to hotel, rooftop bar and lounge and the spot of an amazing diner that is perfect no matter if you're a local looking for a night out or from out of town looking for a place to stay in Memphis.
I finally got to check out Hu Hotel a week ago for The Scout Guide Soiree for Memphis Fashion Week. I was out of town all weekend for fashion week, but I was excited to get to catch this fun little after party leading up to fashion week. The hotel was PACKED for this event. And the event definitely didn't disappoint!
Even as busy as the hotel was, they handled it well! The valet found a spot to squeeze my vehicle in, the front desk already had my room and key ready to go and they let us upstairs to the party immediately. For a new hotel with an event that was packed and at capacity, I was really impressed with how well they handled it and how friendly they were to everyone.
We started by going up the rooftop for some drinks. The view overlooking the rooftop is SO pretty! It is a great spot to hang out with friends! Afterwards we headed back to the room, and I was shocked at how spacious the room and bathroom was! And that view of the bridge and river was right out my window!
In the morning, we went to breakfast and oh my goodness, it was amazing! The spread was incredible. Not only do they have this great diner, but they also have a cafe in the hotel. They have plenty of food options, and the hotel is in such a great location within walking distance to so many great other dining options.
If you're looking for a fun staycation or trip to Memphis, make sure you check out the coolest new hotel in town with the most amazing rooftop view, Hu Hotel.
What about you? Have you been by the new Hu Hotel yet? Let me know in a comment below!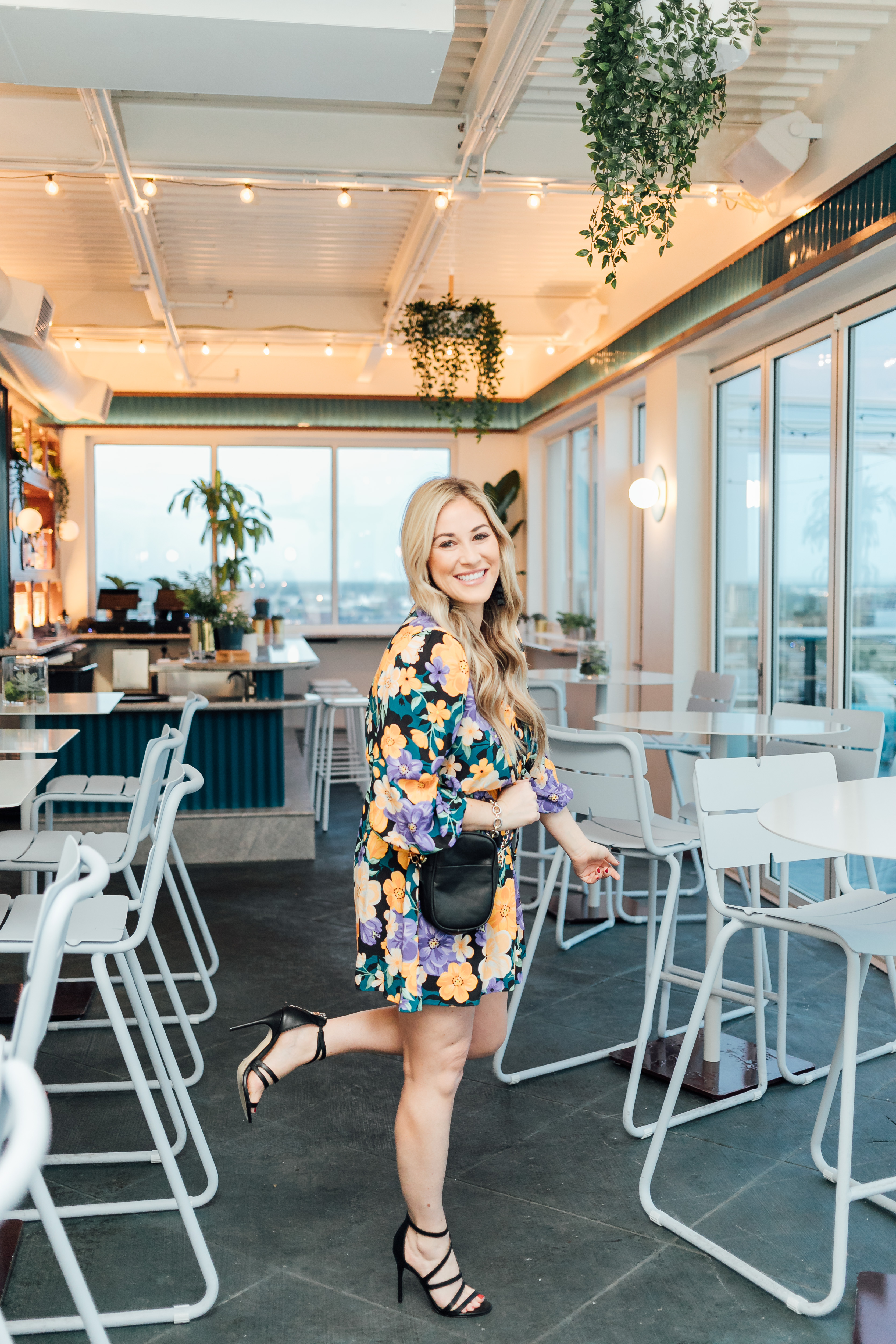 SHOP MY SPRING OUTFIT: