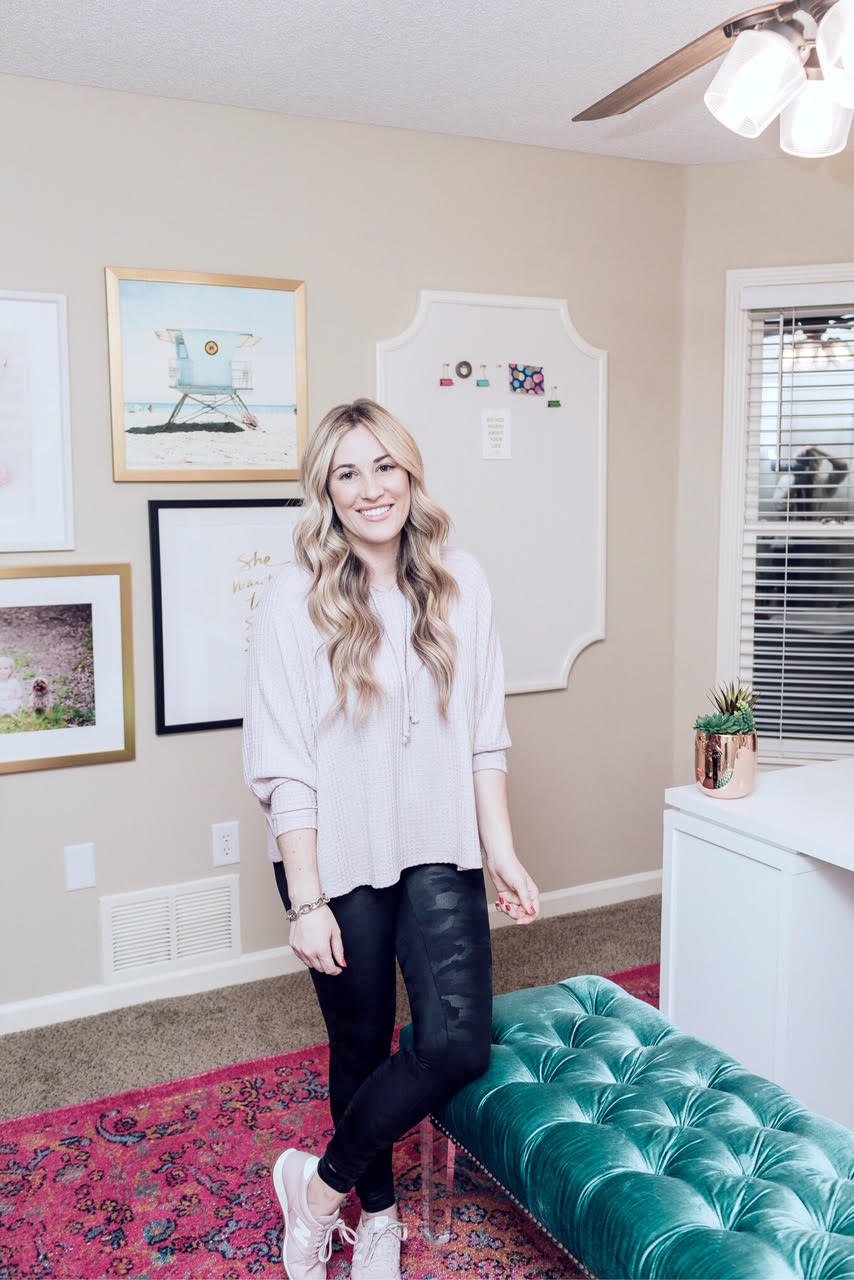 SHOP THIS SPRING WORKOUT LOOK:

Whether you've ran 5Ks before or it's just been a LONG time (like it has been for me!), you asked for it, and I'm sharing my tips on training for a 5k.
Top 10 Tips on Training for a 5k:
1.) Buy a Good Pair of Running Shoes!
Everyone is different, but I personally prefer Brooks and Adidas for running. For walking or working out, I have other favorites. I love having a shoe that has a good amount of cushion but is still lightweight. Try on shoes in store, and if you have a store that has a treadmill, try that too so you can get a feel for how the shoe fits and moves when you when you run. If you're local, I recommend Fleet Feet and Breakaway Running. And if you already have a favorite pair, remember that you should be replacing them approximately every 6 months depending on how many miles you've got on them.
2.) Stretch First.
If you're not used to running or you haven't done it in a while, you might be surprised how tight and out of shape you might be (my hand raised!) Knee problems, tight hamstrings, rolled ankles. Trust me, stretch for at least 5-10 minutes before (and after) you run.
3.) Go for Time, not Distance.
When I first started running, it was TOUGH! I remember getting on the treadmill and thinking I might not make it past 30 seconds. Then I made it to a minute that day. After doing that a few days in a row, I moved up to 1.5 minutes, and so on until I could easily run 10, 20, 30+ minutes at a time. I didn't worry about what my speed was. I wanted to work on stamina.
4.) Stay Hydrated.
The worst mistakes I made was when I went for a run first thing in the morning without having anything to drink. Trust me, get some water down and get hydrated before you go out for your first run, even if it's only for a minute. You don't want dry mouth, especially as the temps get hotter outside.
5.) Know your Body.
Some people like to run on an empty stomach and some people have to have food in their stomach for more energy before they run. When you're starting to train with your shorter runs at first (1 minute, 5 minutes, 10 minutes), see how eating affects you. If it doesn't bother you, then you will probably want to eat a healthy breakfast before you go for your runs. I have learned that I cannot run on a full stomach, especially if I've eaten something really unhealthy. For me, I drink 16oz. of water and eat a banana. That is just enough to hold me over without having me feel too full and sick while I'm running.
6.) Work on your Breathing.
There was 1 thing that used to stop me when I first started running – feeling like I couldn't breathe. Breathing properly and efficiently is essential. I recommend being very conscious about your breathing when you are running, even when you're starting out only running a minute at a time. Breathe in and out through your mouth. Breathe in for 3 strides and out for 2 strides and repeat. Focusing on my breathing along with the sound of my feet hitting the pavement helps me to really slow it down and make sure I'm not breathing too hard and too fast where I feel like I am out of breath.
7.) Work on Speed once you Have Improved your Stamina.
Once I could easily run 30 minutes at a time, I knew I could do a 5K. I was technically doing one. I just increased my running time about 1-3 minutes each week. After a few months, I was running a 5K at about a 10 minute mile without feeling winded. That was when I knew I needed to start focusing on speed. I was already naturally increasing the speed on the treadmill just from getting more use to running and feeling like I could go faster. That is when I started adding in speed interval training. Try doubling your speed and seeing how long you can run that fast, 10 seconds, 20 seconds? Then turn it back down to your normal speed and run for a couple minutes. Then turn your speed up to halfway between where you normally run and where you sprinted a minute ago and see if you can do another 10 or 20 seconds or longer. Speed interval training will help you to work on your speed while running longer helps you work on your endurance. The 2 combined will help you to run faster and longer.
8.) Dress Appropriately.
I get hot fast, so I prefer to actually wear shorts that are comfortable, a good supportive sports bra and a tank top. Even if it's a little chilly in the morning, I've learned that I can run better being a little chilly than being too hot. Look for great moisture wicking clothing and good running socks. The gear can have just as much effect on your running as your ability.
9.) Take Water with You
or if you don't like carrying anything while you're running, make sure you stop and grab some water at the designated water breaks. It also helps cool me down and refuel me to keep going.
10.) When you Finish, Don't Just Stop Abruptly.
After sprinting through the finish line, slow down and cool down your body. Then make sure you stretch afterwards too
When starting training for a 5K, like anything, make sure that you are not pushing yourself too hard too fast. Listen to your body and seek the help of a trained professional or doctor if you need before taking up a running program.
What about you? Have you done a 5K before? Do you have any good tips on training for a 5K? Let me know in a comment below!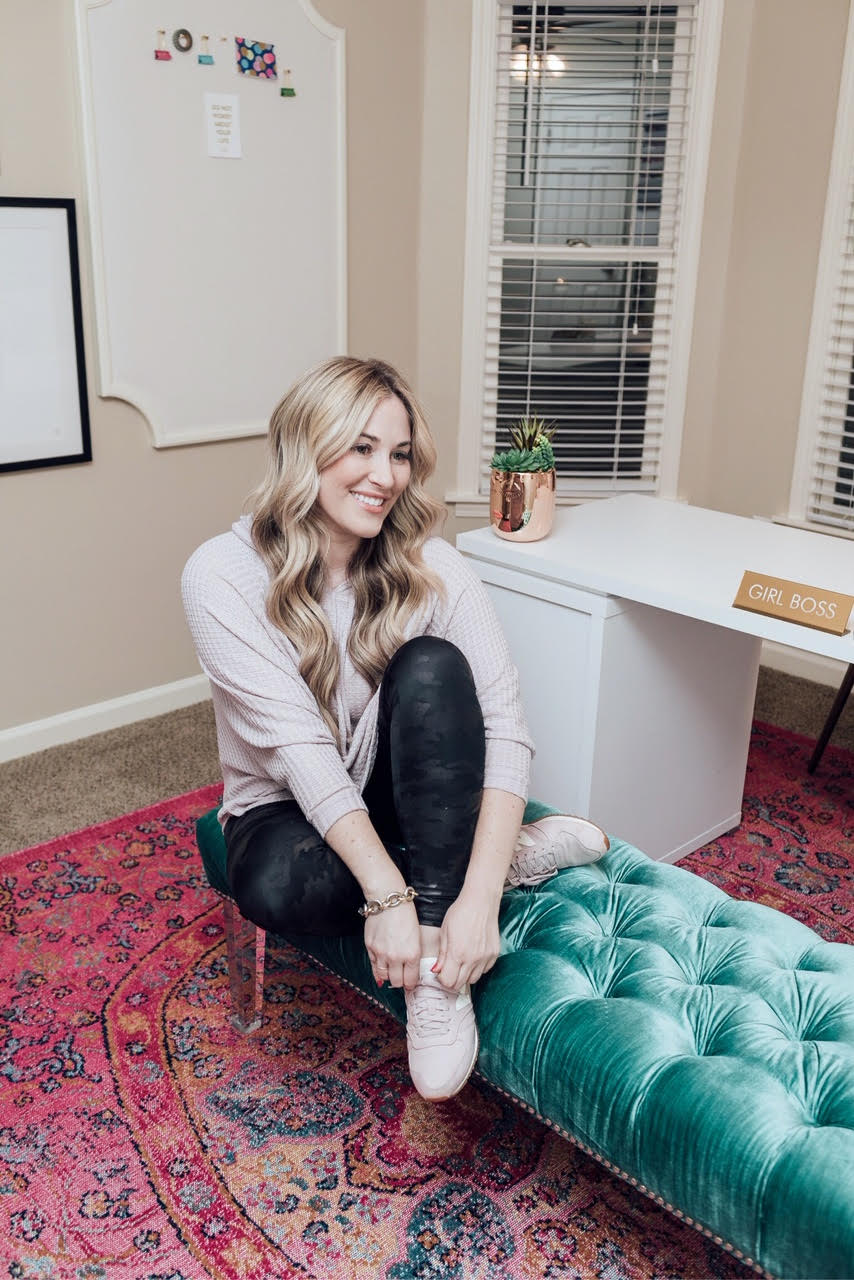 SHOP THIS SPRING WORKOUT LOOK: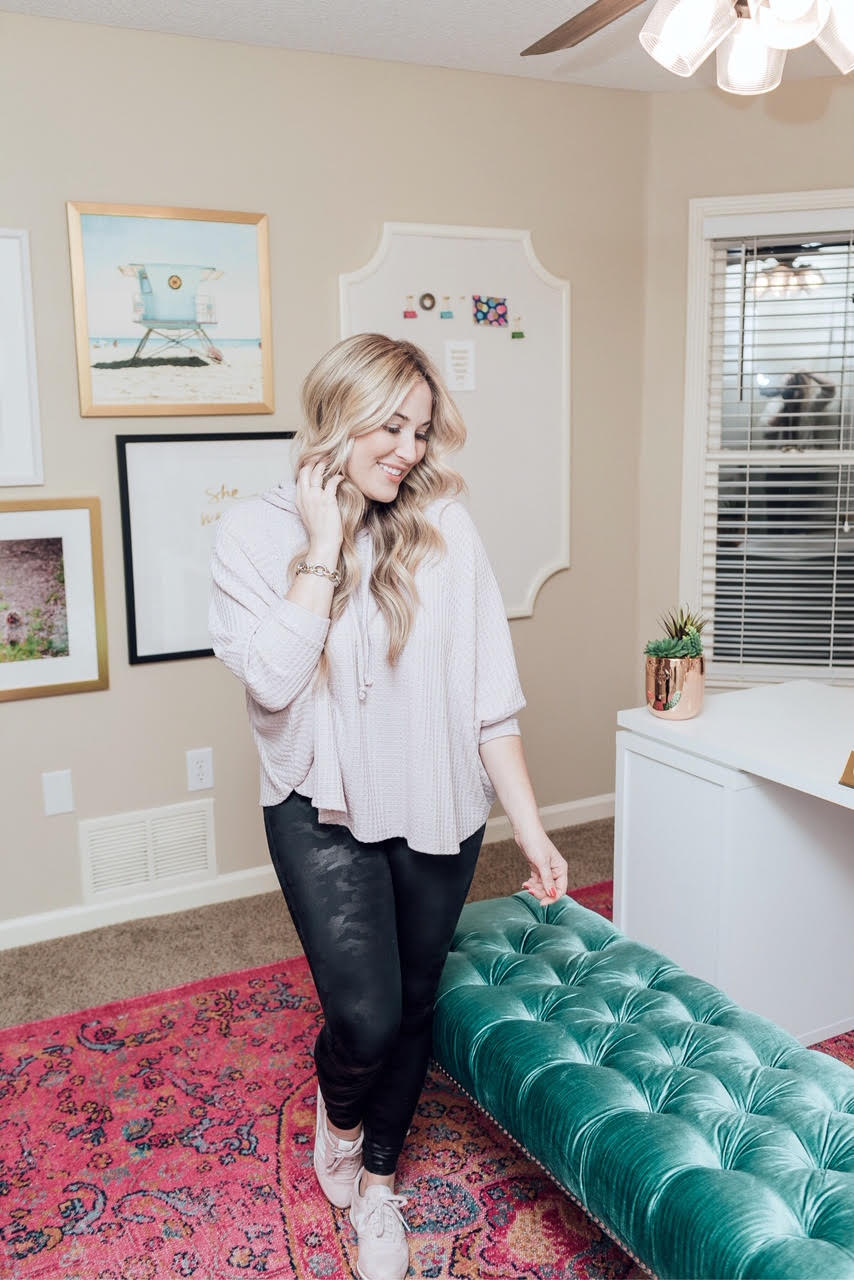 Loving these tips on training for a 5K? Click here now for more fitness features!