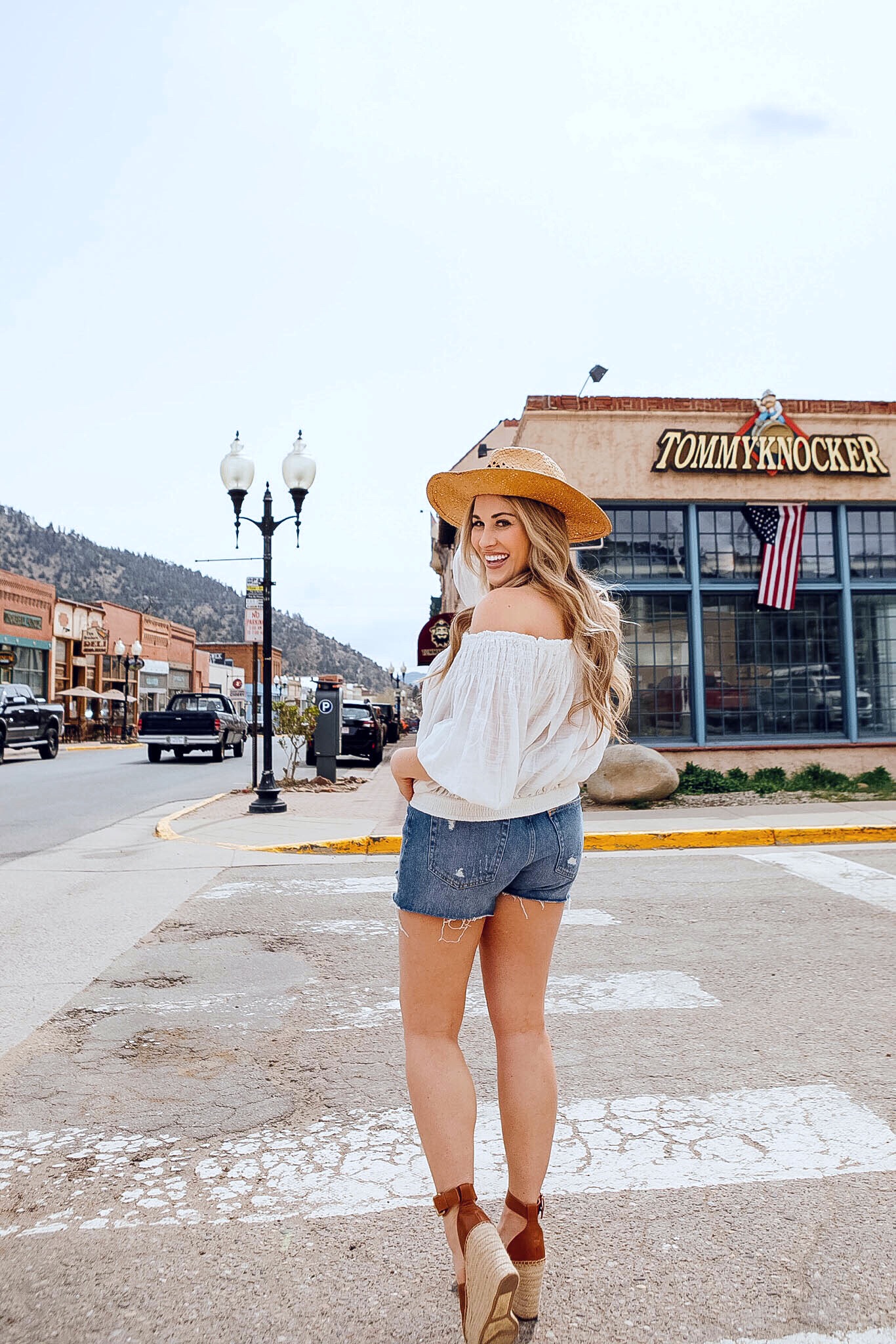 SHOP THIS CUTE SUMMER LOOK:

Good morning! How was everyone's weekend? Leighton and I had a fun but relaxing weekend together, and we even got in a nice park day yesterday. She absolutely loved it and didn't want to leave the park. Then we watched her new favorite movie together, Honey I Shrunk the Kids. It's supposed to be a beautiful week this week, so hopefully the rain will be gone for just a bit now!
You might remember me talking about my love for espadrille wedge sandals this summer here over on instagram. Well, these wedges are "the one!" They are SO comfortable! I was so worried they were going to be so tall and uncomfortable, but I was wrong! Unless you're going to be doing a ton of walking, these wedges will work all day!
The footbed is actually padded and comfy, and the espadrille wedge sandals don't feel nearly as tall as they (or me!) look. = ). The leather and suede mold and move with your feet instead of rubbing on your feet and ankles.
I've been packing them in my bag for most every trip now just to add a fun little statement! And for long day trips out and about, I just pack an extra pair of flat sandals just in case!
What about you? What do you think about espadrille wedge sandals? Which is your favorite pair above? I've linked some espadrille wedge sandals below $100 and $50 also, take a look at them!
P.S. Did you check out this post on Instagram for an exciting announcement?!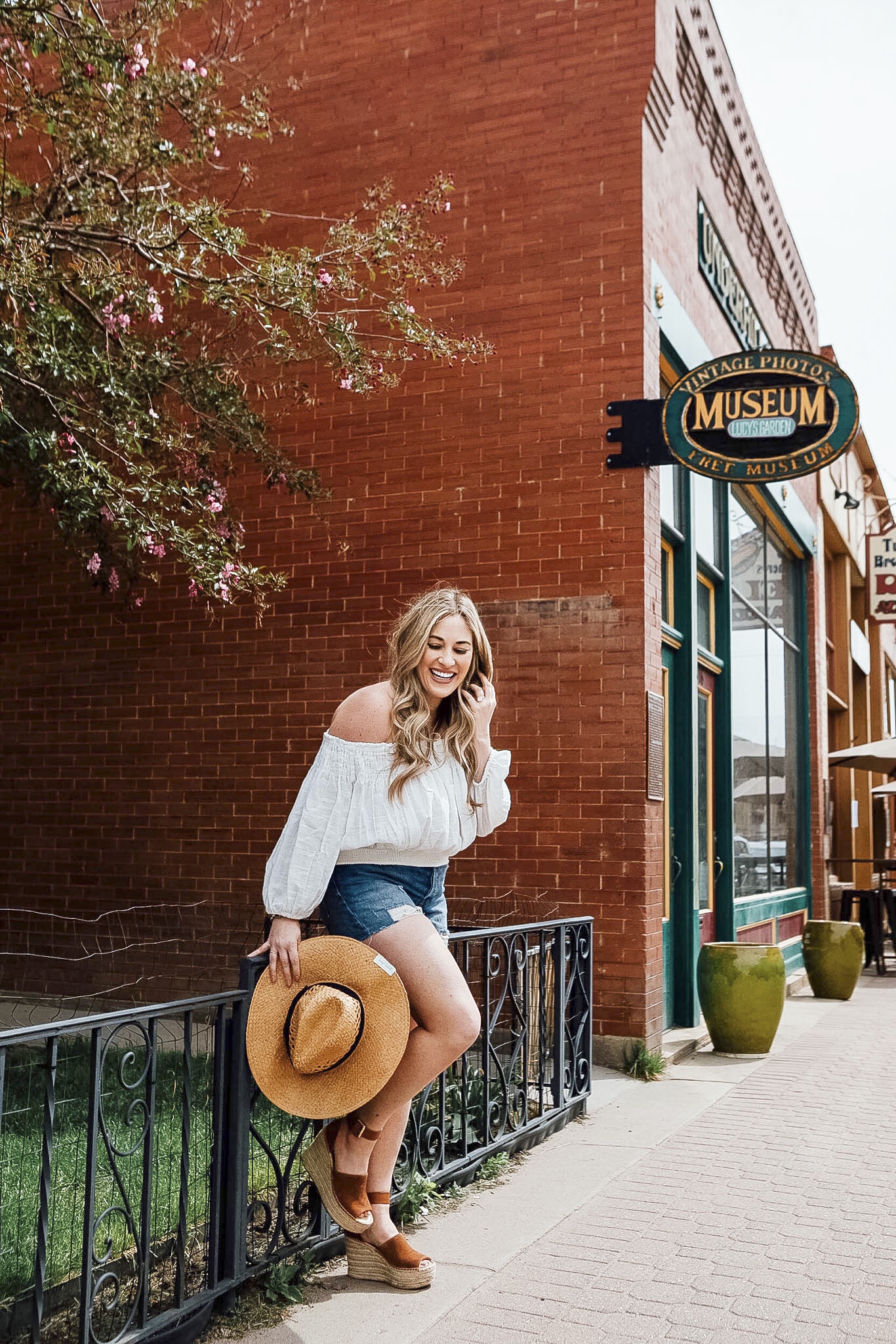 SHOP THIS CUTE SUMMER LOOK: