Happy Hump day ladies!  I feel like this week is just flying by, and I'm kind of loving it!  Then it needs to slow down for Saturday and Sunday.  And while we're at it, I'll also take some 70 degree weather.  Please and thank you.   = )  I just got a new dress in this week from
Lendperk
, and it is definitely my favorite so far!!  I clicked that rental button on their website almost immediately after I saw it on their Facebook page!  Right now they're offering a free 9 day trial to everyone to try out!  My new $8
C7 Boutique
earrings were just perfect to pair with this gorgeous dress.  And I can't forget my new clutch Shane bought me for
Valentine's Day
.  First time I've worn it, and I can already tell I'll have it broken in in no time! 
Don't forget to enter the giveaways here and here, and check out today's giveaway below for a $30 Target gift card!
J. Crew Enamel Link Bracelet.  Old, but I've got my eye on this J. Crew link bracelet
here
.
C7 Boutique Tear Drop Earrings
.  $8.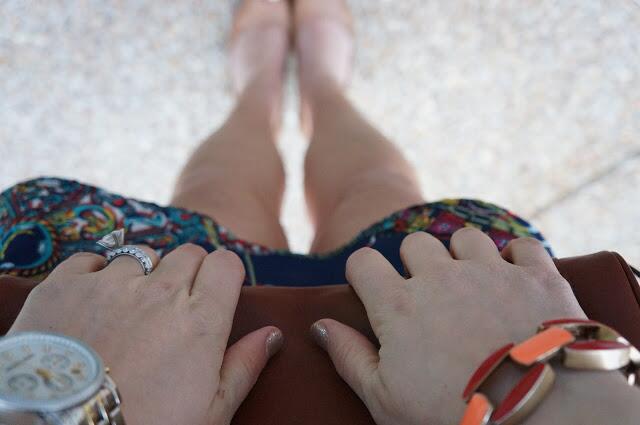 And next we have the outtakes haha (even though the previous windblown looks probably should have been outtakes too!)  Shane came outside and started talking to me.  Love that man.  = )

 And you should always make sure that you don't chop off the top of your head in pictures.  Just saying.  = )
And next is the giveaway, woohoo!  Today, I am partnering with Sheila from She is Lovely to do a giveaway for a $30 Target Gift Card.  Sheila is so sweet and I love her sense of style.  I've been following her blog for a while not, but just recently got to know her even better out in blogland.  Stop by and say hi!  The contest will run until next Tuesday, March 5.  See the Rafflecopter below to enter the giveaway!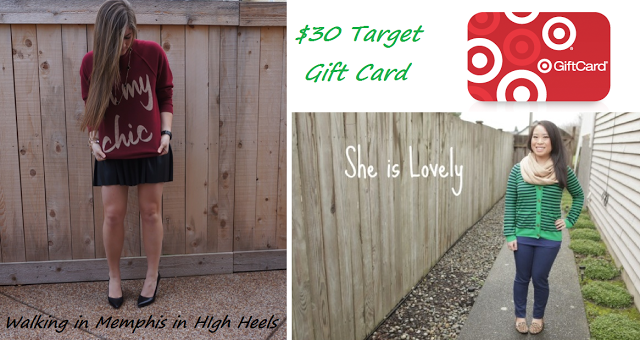 1. The first four steps within the Rafflecopter are mandatory in order to be entered.
2. The other steps are not mandatory but it would give you more chances to win!
3. Please follow the rules and don't just click through. We will be validating your entries. 🙂
Pretty, pretty please vote for my first Lucy Community post here.