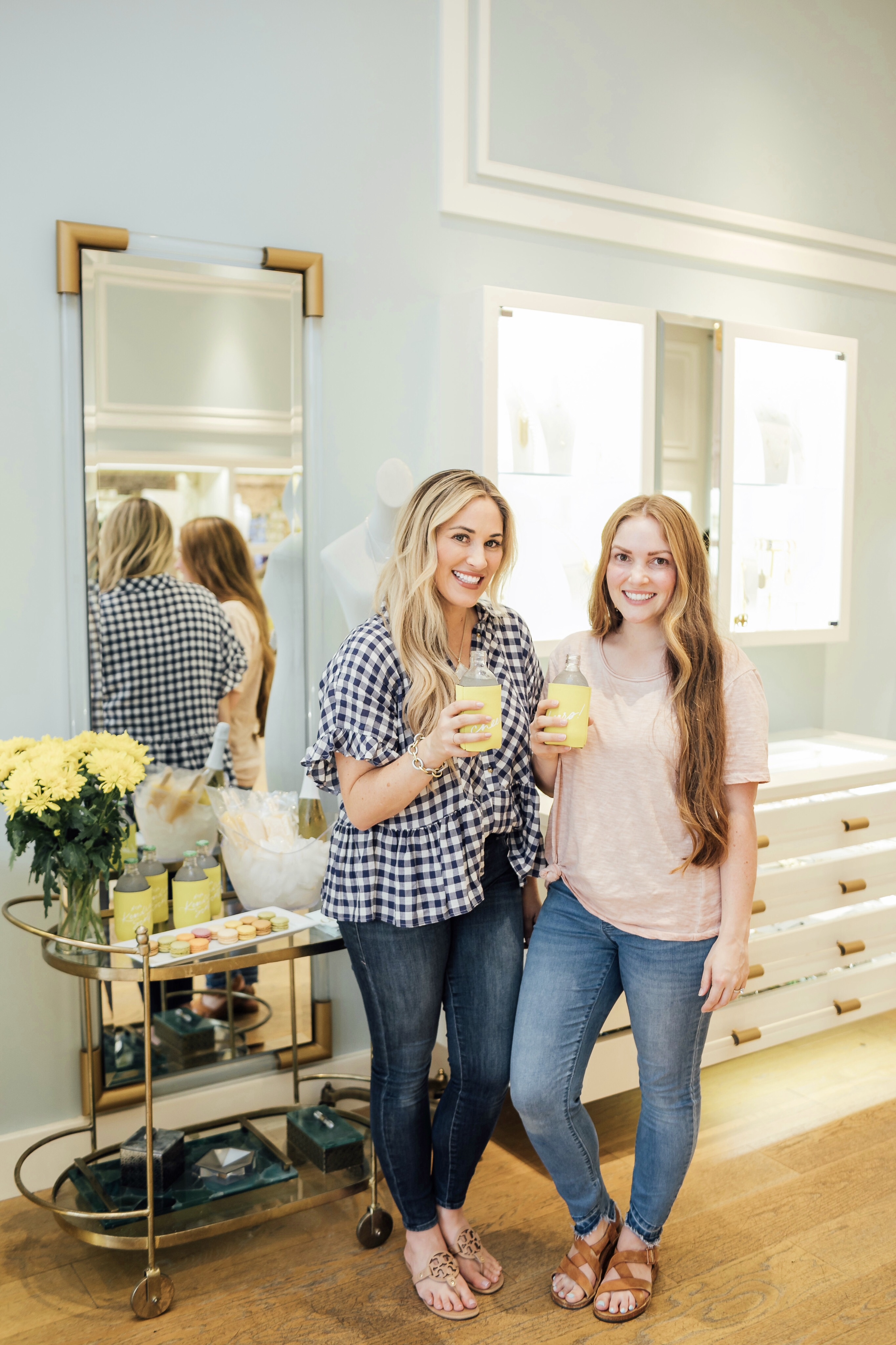 SHOP MY CASUAL OUTFIT:

If you've never visited the Color Bar at Kendra Scott, you're missing out! Have a special outfit you're wearing for your birthday and want to match it or bridesmaids dresses you're wanting to coordinate with matching jewelry? The answer is the Kendra Scott Color Bar!
You can customize your own jewelry right there in store to match whatever style and color you're wanting! That's why the Color Bar is so perfect for bridals parties! Kendra Scott threw me a sweet little bridal party there recently, and we had SO much fun!
I knew I wanted us all to design a special necklace and earring set for the big day. Some of my best friends showed up, and for the friends and family from out of town, I was able to make theirs for them. It was such a fun night with friends and family and some adorable little treats and drinks!
The Kendra Scott Color Bar has SO many different styles you can choose from for rings, necklaces, earrings and even bracelets. And once you pick which type of jewelry you want, you get to pick the style and then the color too. You can match them all to your wedding colors, bridesmaid dresses, go neutral or even let the girls pick out their own favorites. And they have SO many different colors to choose from! That's why I just had to go home with a pair of colorful summer hoops to wear before the wedding. I couldn't pick just one color or style!
It meant so much to me to have my close friends and family with me at the Kendra Scott Color Bar, and I can't wait to celebrate with them more over the coming months.
If you're looking for something special for your wedding, a birthday party or even just a girls' night out, I think having a Kendra Scott Color Bar party is such a fun idea! A couple of the girls even brought their daughters, and they just had to go home with some jewelry of their own too (start them young lol!). = )
What about you? Have you checked out the Color Bar before? What did you do for your bridal party? Let me know in a comment below!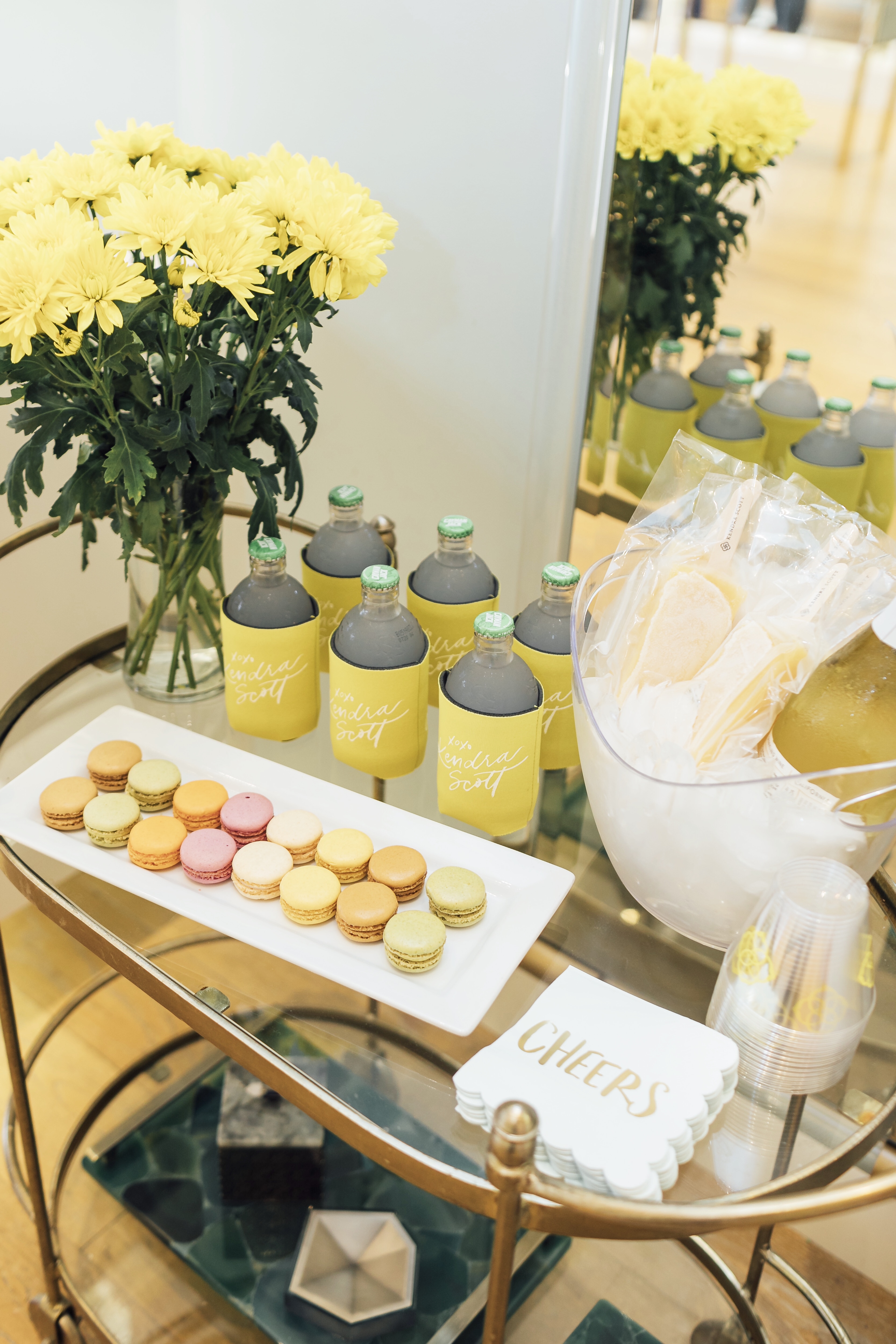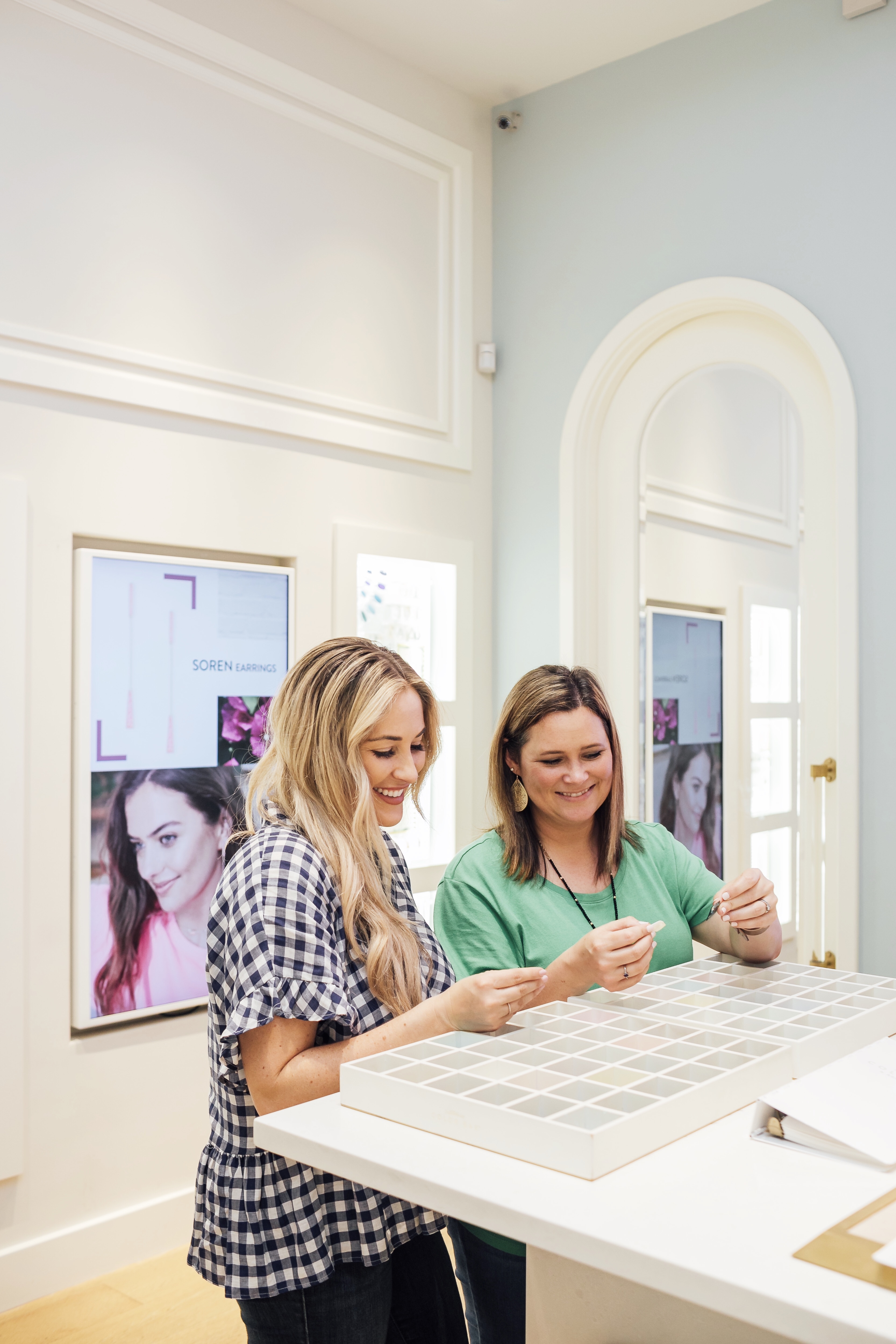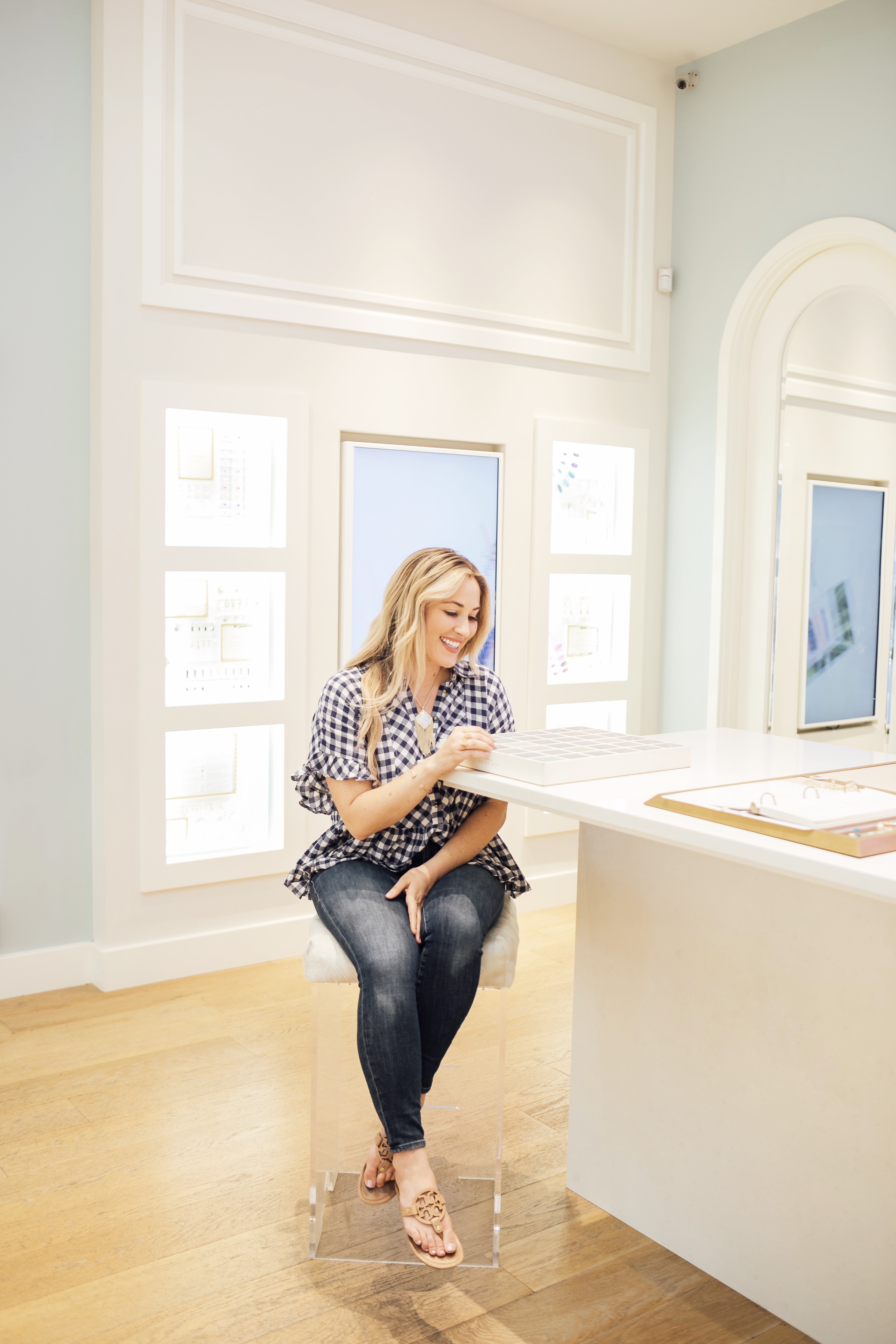 SHOP MY CASUAL OUTFIT: