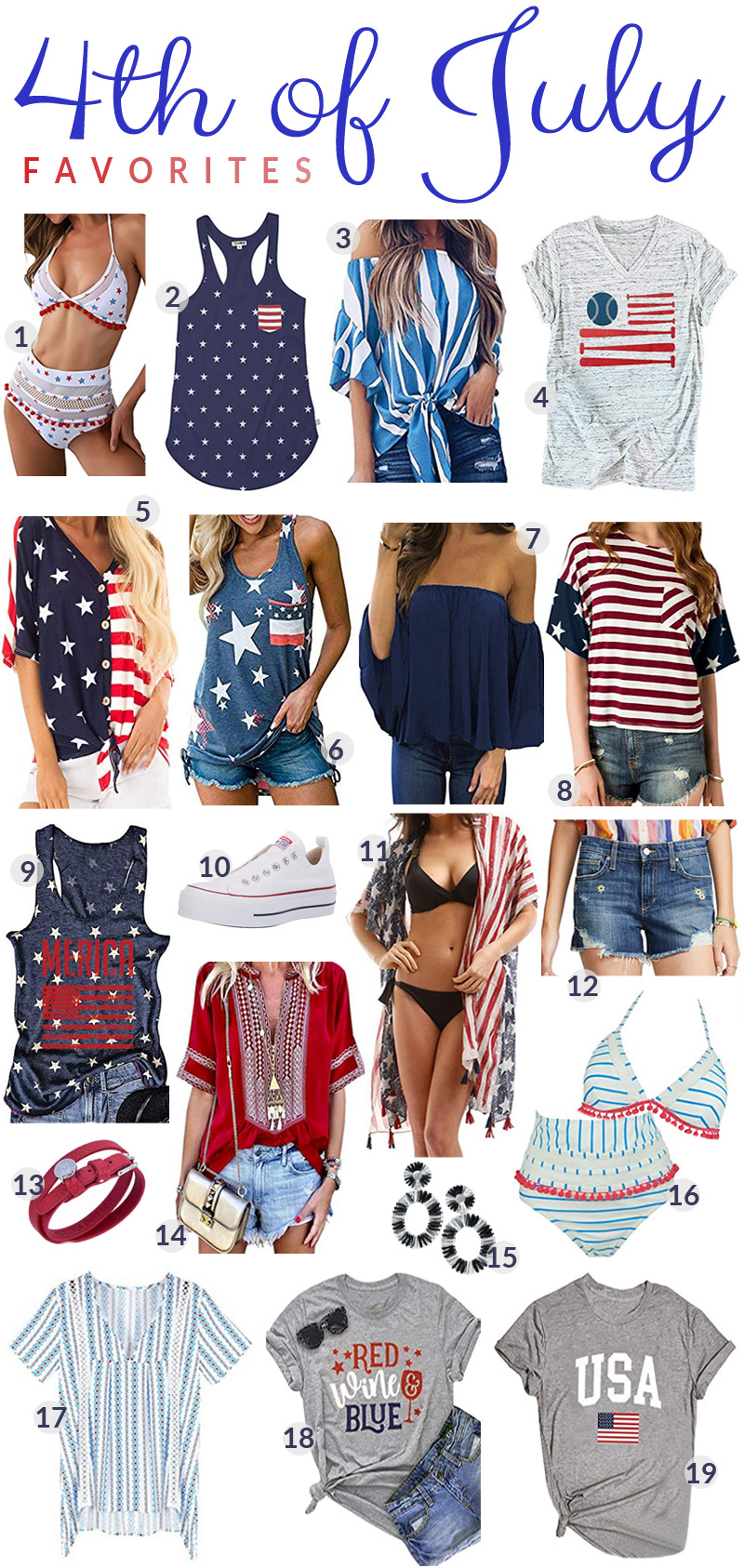 SHOP MY FAVORITE 4TH OF JULY OUTFITS:

4th of July is just around the corner, y'all! I honestly can't believe it's already sneaking up on us. But…I'm so happy it is! A vacay is in order!
This year, the 4th of July is on a Thursday which makes for odd timing for festivities. Some people will do their thing this weekend and others will do it the weekend after the 4th.
We are having a 4th of July party this weekend to celebrate mine and Matt's birthdays, and then next weekend we are heading to the lake! I think this top is going to be the perfect for the birthday celebrations, and I can't wait to wear it!
Whenever you're celebrating and whatever you're doing, these 4th if July outfit ideas are perfect for any occasion! These wrap bracelets are perfect for any outfit whether dressy or casual. This top is perfect because it's so flowy and loose for the heat! I've got this bathing suit on my list and I know it will be perfect for the lake!
What about you? What are y'all doing for the 4th of July? Let me know in a comment below!